What better way to find out what career in truck driving is really like, than to ask those folks who have 'been there and done that'.
Career Stories –  We conducted a series of candid interviews with truck drivers in different niches in trucking, both new to the industry and experienced drivers, with many million miles behind them.
New Driver Career Stories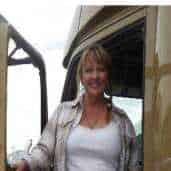 New truckers give their honest views and opinions on their experiences in today's world of trucking.
Hear what the rookie drivers have to say about their driver training and their real life experiences on the road…… the obstacles they incur as well as the rewards they reap from the job.
Some tell of what they like and don't like about the job…….helpful information for drivers just starting out in their careers, and also for those considering starting a commercial driver training program.
Career in Truck Driving – Experienced Drivers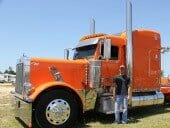 Career Stories of Experienced Truckers –  An interview series of interest to all professional drivers. First hand career interviews from the seasoned pro truckers, after many years and millions of miles, are invaluable. There's absolutely no substitute for experience…. the lessons learned and the stories of drivers who have had on-the-road experience, tells the real story of a driving career is really like.
Some of these old school truckers did not have any formal driver training whatsoever…. some were just thrown in the driver's seat and told to drive! Some learned to drive in old cabovers.
Some drivers give some great tips and advice to the new drivers. It's interesting to read about their prediction of the future of the trucking industry, too.