There's so many reasons to love a Peterbilt. Ever wonder why Peterbilt trucks are considered THE best big rig to own? Very simple……best performance, reliability and good looks!
Peterbilts are designed for truckers who demand the best! So just what's the big deal about a Peterbilt?
The moment you set eyes on one, you'll know the answer.
They have that long, cool, sleek large car look!
They are considered by many truckers, to be the #1 big rig, bar none… The BEST OF THE BEST.
Affectionately known as a Pete, this long haul truck is often referred to as the cadillac of big trucks….. and with good reason.
Here's some of the reasons we love Petes….
Video of Peterbilt Trucks.
Why I Love a Peterbilt: Top 10!
These trucks are thought to be the best big rig for many reasons….. here are some of the great things we love about Petes.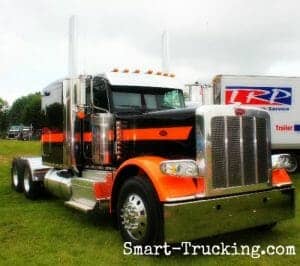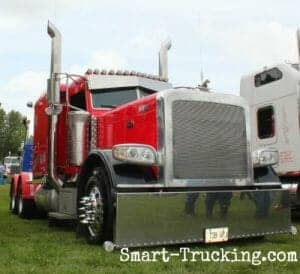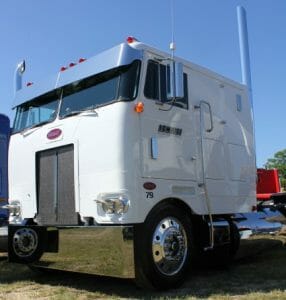 Where would you like to go next?