Big rig restoration projects are more common than ever these days. Rather than buying a new truck, many truckers are leaning toward rebuilding and repairing their rigs, especially if the engine is 'pre-emission'.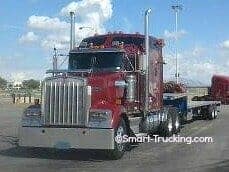 This trend in the trucking industry, is a knee-jerk reaction to the ever increasing equipment operating costs for the trucker and the volatility of the industry.
The #1 purpose of a working class big rig truck, is to make money, period.
But, with the high cost of new equipment, DEF fluid, emissions equipment etc., combined with the mediocre pay rates, a large number of truckers are turning to repairing and restoring their present trucks, or restoring a classic big rig, to keep their costs down. Purchasing a new truck just isn't an attractive or practical alternative for many.
Big fleets will survive and be able to finance new trucks, and a select few owner operators who have carefully budgeted, but presently one of the best financial options for big rig owners, is to rebuild and restore… thus the interest in older trucks once again.
There are several reasons to consider restoring and rebuilding your present truck, rather than buying new, and taking on the stress of a long term commitment with a new truck.
All truckers know, no matter how sweet their deal is now, it could change in a heart beat…..the industry is very volatile, and ever changing and good things don't always last long in trucking.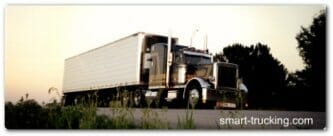 Pros of Restoring a Big Rig

Simple repairs – The older rigs are simple enough so that when they break down, they can be repaired, rather easily. New trucks components are computerized and nearly impossible for the owner operator to work on.
Predictability – Fuel mileage is more or less predictable as is engine life and thus operating costs….. a big factor.
Reliability – Older equipment can be reliable,too. Engines and transmissions that have been around for a long time, with good track records for longevity and rate of repair, are good choices, as opposed to the latest and greatest gadgets, which don't yet have a proven track record.
New trucks are too expensive – Not only has the cost of manufacturing gone up, the cost of labour and materials has as well….and this is reflected in the price of a new rig.Payments on a $160,000+ truck are ridiculous. Even those truckers not so sharp with a pencil, can see that a new truck is no longer a viable financial option for them. Emissions equipment adds about $4000 to the price of a truck spec. DEF is $290 /gallon on top of the high cost of diesel fuel/gallon…. and that's just the tip of the iceberg.
Less expensive to repair – The older trucks could be repaired by the average trucker as they were relatively simple to fix. It's possible to save thousands of $$ in shop time and down time, if a trucker is a do-it-yourselfer, instead of the current $120+/hour shop rate.
With some of the newer model rigs, most truck owners can't work on the computerized components to fix them and sometimes the shop can't either!
Trucking often attracts guys who are mechanically inclined so to rebuild a big rig truck, really makes sense for many truck owners.
Some of the new engines are so unreliable and downtime is so expensive, it's made this alternative, pretty attractive for the truck operator.
Lower finance costs – It's less expensive to get a small loan for an engine overhaul than it is to finance a new truck, and commit to payments over the next 5 years or more. That 3rd and 4th year on a newer truck…the combination of hefty repairs and hefty payments, won't take long to put a trucker out of business.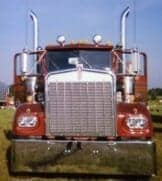 Easier to quit driving – So many truckers are uncertain of their future in the trucking industry, due to equipment costs, and increasing job demands. Keeping their present truck, without payments will allow them to bow out of the job gracefully, when the time comes, and they've had enough. Being away from home for 3 weeks at a time, and just paying the bills without any savings, is hardly worth it for many. Many don't wish to sign for that long term commitment for a new truck, when they are uncertain of their future plans. When they decide to pull the plug, retire and hang up the keys, they don't want to be stuck with an expensive truck with unrealistic payments… they'd just like to walk away from the whole thing and be done with it….. having a truck that's paid for, allows the operator an 'out' when he's 'had enough of trucking'. The electronic log book system, will slow down new truck sales to the owner operator groups. Truckers are concerned about getting enough miles to pull it all together. If they decide to leave their driving job, they want to avoid the pressures of a high truck payment.
In the past, many big rig truck owners, opted for a new truck purchase…. after all, the new iron was much more reliable. But, this is no longer the case. The trends in the industry are changing…. and for good reason.
Related Articles
Return to Owner Operator Guide