This post may contain affiliate links. You can read the full disclosure policy, which is pretty dull, but
here it is.
An old friend of mine had a saying, "You can't fix stupid". It's an expression that stuck with me.
Reflecting back, I think this expression accurately sums up the tragic Tracey Morgan accident.
Anyone who attempted a drive like Kevin Roper did, is just plain stupid. Nothing else can describe it.
The Tragic Walmart Accident: An Example of Stupid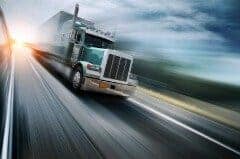 The truck accident involving Tracey Morgan and Walmart driver Kevin Roper, last June, was tragic. One person died and 3 others including Morgan were seriously injured.
It now appears that the Walmart driver, Kevin Roper, who caused the accident, had been awake for over 24 hrs before the accident, including a 700 mile commute from his home in Jonesboro, Georgia to his terminal in Smyrna Delaware, before starting his driving shift.
That 700 mile commute alone would have taken Roper longer to drive than the 11 hour driving shift he would be allowed to do by Walmart.
Who's Responsible?
Is Walmart responsible because they hired a stupid driver?
The National Transportation Safety Association rates that last year, over 100,000 vehicular accidents were caused by people falling asleep at the wheel. 40,000 people were injured and another 1500 people died.
Falling asleep at the wheel is just one of those things where there is no excuse. It's stupidity, just plain and simple. It shows a lack of common sense in the perpetrator.
The Hour of Service are a regulatory law imposed on truckers and trucking companies by the D.O.T. However, they are not the entire formula for safe driving. Only the driver himself is the best judge.
Kevin Roper was clearly not smart enough to make a common sense decision for himself. However, neither was the carrier who forces its' drivers back on the road after the mandatory H.O.S. are met.
Carriers Must Let Drivers Decide
The carrier has no way of knowing how that 10 hours of off duty time was spent by the driver.
The choice to drive is the driver's call. But if you have a driver like Kevin Roper who's not smart enough? Well, we've seen what can happen.
Screen For Stupid Truck Drivers
The solution? Don't hire stupid drivers. Good drivers should be retained and paid well.… drivers with good driving records. There should also be a very stringent and discriminating hiring process for new drivers.
Trucking Companies Take the Risk
It's common knowledge these days, due to the driver shortage, many trucking companies will hire nearly anyone with a pulse, just to fill their seats. They calculate the potential financial gain minus the odds of a financial loss, such as one of their drivers having an accident. They consider profit ahead of doing the smart and safe thing.
It boils down to a calculated risk. This hiring method is a gamble. They're hoping their drivers don't kill anybody because that would mean an expensive lawsuit and increased insurance premiums.
Walmart took that chance. It cost comedian James McNair his life and his family a lifetime of heartache.
Some trucking companies continue to take that chance 100,000 times over, every day.
Trucking companies no longer pay enough in wages to attract the best and brightest drivers. That's why we end up with the Kevin Ropers behind the wheel. And as long as we continue this practice of hiring stupid drivers and saving on driver wages, the senseless tragedies will continue to happen.
  >  Blog