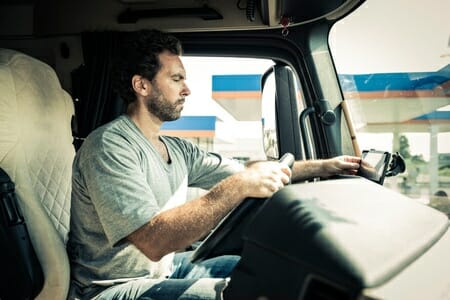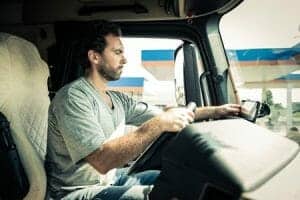 Time to start that all important search for CDL truck driver jobs. You've nailed that precious CDL. You've endured the blood, sweat and tears stage of your truck driving career. Now it's time to get serious about that all important search for a professional driving job!
Or maybe you're sick and tired of the crappy dispatching at the trucking company you're now working for. You've had enough. You need to look for another job, where you're not lied to and are respected by dispatch and management.
One thing professional drivers, BOTH new and experienced should remember…. there's a driver shortage going on in North America, whether you believe it's fabricated or not. Quite simply, there's more trucking jobs than there are truck drivers. And you GOTTA LOVE THAT!
LOOK FOR AVAILABLE CDL TRUCK DRIVER JOBS NEAR YOU
Job Search by

If you're a qualified CDL driver in search of your first job or perhaps a new driving job, remember……trucking companies NOW need you more than you need them. It's a DRIVER'S MARKET today.
Market yourself as a valuable commodity you are, to prospective trucking companies. Ask intelligent questions. Don't be in a rush when talking to the company about a prospective job opening. Take your time and get the information you need, to make a good decision. Every driving job will not suit every truck driver.
Shop around. Ask a ton of questions.
More Tips to Help in Your CDL Job Search
If you're unsure of what to ask the carrier in an interview situation, or when chatting it up with the company driver recruiter, here's some great tips for asking the right questions to get the information you want!
There's no need to be nervous in an interview. Be honest and upfront.
Be organized. Take a list of questions you want answered to the interview. Take notes of the answers you're given by the company, for the purpose of comparing pay packages from various companies. Also by keeping notes, it will help to keep the recruiter on their toes (and help keep them honest!)
Don't jump at the first job that lands on your lap. Think it through and make an informed decision. If you've chosen the wrong job, and bail on the job in a few weeks time, you'll have wasted the carrier's time and your own.  Trucking companies despise 'job hoppers'. You do not want a reputation as a 'job hopper'….. it will be a black mark against you.