For those who've never backed a 53 foot trailer into a tight loading dock or driven an 18 wheeler across the Arizona desert at night, getting a Class A CDL can seem like it's out of reach for most of us.
No doubt. Driving a big rig is not easy.
It can't be learned overnight.
But it's definitely doable for those determined enough to jump through all the hoops to become a truck driver.
What is a CDL?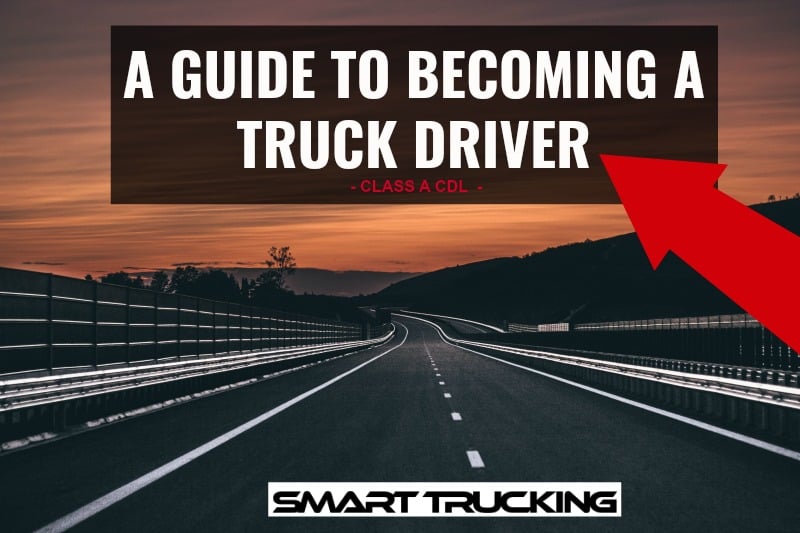 CDL stands for Commercial Driver's License.
A CDL permits drivers to operate commercial vehicles that transport passengers and cargo on the nation's highways.
Commercial Vehicles are defined as:
combination vehicles with gross vehicle weight ratings (GVWR) of more than 26,000 pounds, when the towed unit is heavier than 10,000 pounds
single-unit vehicles with a GVWR of more than 26,000 pounds
a vehicle designed to transport 16 or more passengers plus a driver
any size vehicle that transports hazardous materials (hazmat) requiring placards
CDLs Come in Three Classes: A, B, and C.
In this article we'll focus on the Class A CDL licenses, because they're the ones required to operate combination vehicles (tractor-trailers).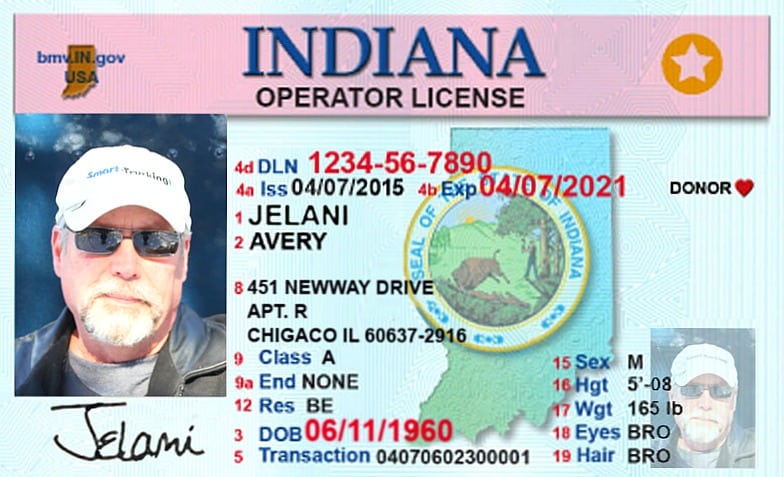 Why Get a CDL License?
Driving can be a rewarding career that offers abundant, recession-proof job opportunities and the ability to see parts of the country that most only dream of.
Qualified drivers are usually in short supply too, which means stability and advancement possibilities for safe, experienced truckers.
On the other hand, trucking can be lonely, stressful and hard on families. But despite the downsides, attending truck driving school can be a great investment in your future.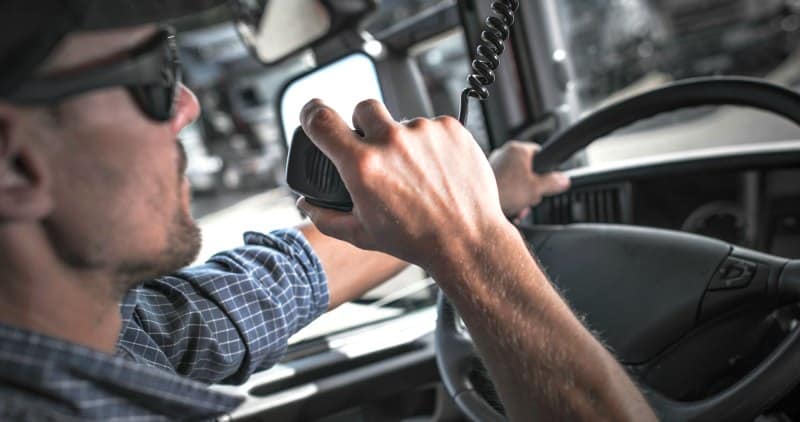 4 Ways to Get a Class A CDL
There are four primary options when it comes to getting a CDL.
private schools
community colleges
on your own without any formal training
You'll need to research each before deciding which best fits your particular situation.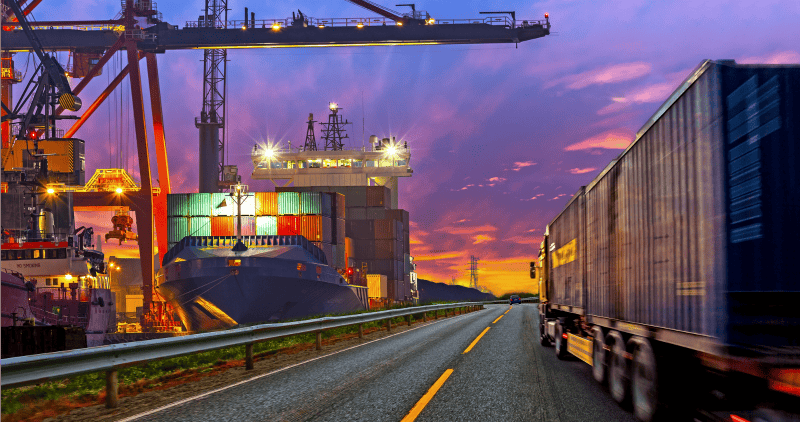 How much is a CDL License, and How Can I Pay?
The answers to these questions will vary depending on where you live and what type of school you'll be attending.
The cost of attending a CDL training school is generally between $4,000 and $5,000.
Do consider investigating the various financial aid programs, grants, special programs .
Company sponsored schools may provide low to no cost training to drivers who agree to work for them after graduation.
This style of truck driving training pays for your CDL training with the costs being minimal to none.
How Long Does it Take to Get a CDL?
Drivers in training are only required to wait two weeks between getting their learner's permits and taking their final CDL tests.
Sounds great right?
Maybe, but few will have the knowledge or skills necessary to pass after just a few weeks.
Most private truck driving school programs last months, and they may include a week or more on the road with an experienced driver-mentor.
If you're a new CDL driver who's signed on with a big carrier, you'll probably have to spend a month or more teaming with a driver trainer before you'll get your own truck.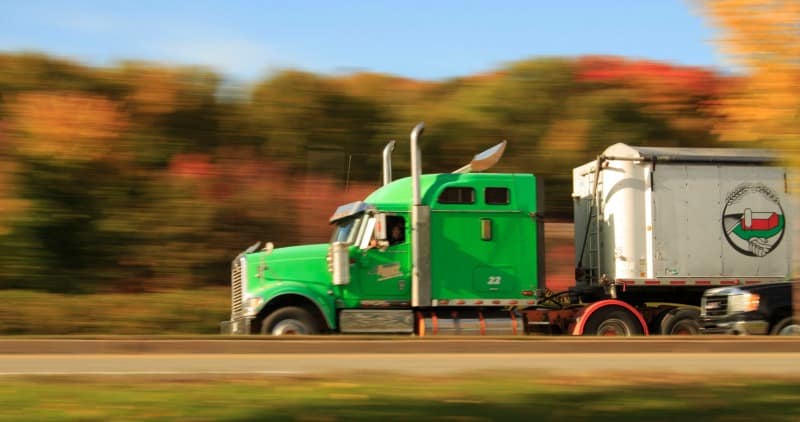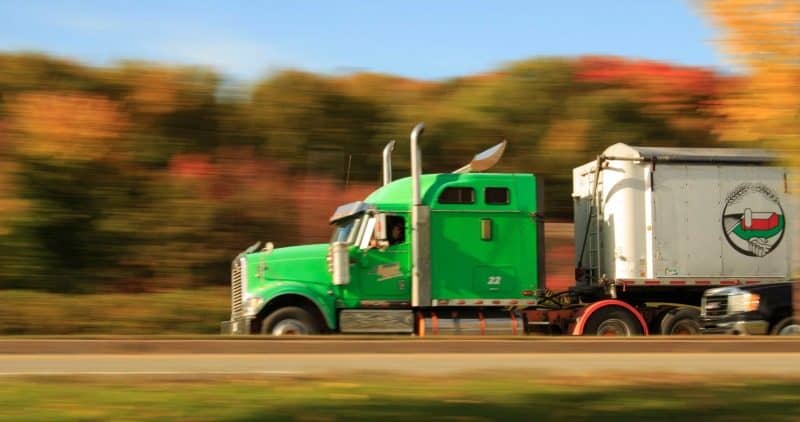 How to get a CDL – 9 Steps
Thankfully the steps you'll need to take to get a CDL are pretty straightforward.
Before jumping in it's important to note that individual states are responsible for issuing CDL's, not the federal government.
In most states students are required to attend and graduate from a legitimate truck driving school.
In others, they're able to get their CDL on their own as long as they're eligible and pass the necessary tests.
Since we've already established that you're determined to shoot for the stars and get your Class A CDL, let's take a closer look at each step.
1. Determine your Eligibility
If you're between the ages of 18 and 21 you can get a CDL.
You can also operate a commercial vehicle outside of your home state as of your 21st birthday.
You'll also need a physical and DOT medical card from an examiner listed on the Federal Motor Carrier Safety Administration's (FMCSR) national registry.
You can find qualified examiners here.
Each prospective commercial driver must also provide the following documentation to prove his or her identity, state of residency, Social Security number, and driver's history:
birth certificate
driver's license
Social Security card
utility bill
copy of MVR
If you'll be attending an out of state truck driving school, you'll need to ask your recruiter if there are any residency requirements for students in that state.
2. Address Issues that Could Prevent you from Getting a CDL
Even if you meet the above eligibility requirements however, there are a number of items that could possibly derail your plans of getting your CDL.
They include:
certain prescription medications
medical conditions like sleep apnea, high blood pressure and diabetes
physical handicaps like missing fingers, toes, or limbs
serious criminal offenses like drunk driving charges
felony convictions for arson, kidnapping, and extortion
For those with the aforementioned medical conditions and physical disabilities, it may be possible to obtain a written waiver from a physician stating that your conditions won't prevent you from operating a commercial vehicle safely.
Even for those with checkered pasts, a felony conviction may not be the end of the road.
Though drug tests aren't part of the process of getting a CDL, they are required when applying for a job as a commercial driver.
And once you're hired you'll also be subject to random drug testing from time to time. If you are involved in an accident, it is mandatory you are drug tested as well.
Many carriers also frequently test drivers who've just come back on-duty from vacation or short breaks at home, so casual drug use almost always catches up with you.
Many new drivers take the 'it won't happen to me' approach when it comes to drug testing.
But it's unwise for someone who's just invested thousands of dollars and months of time in getting a CDL, to throw it all away for a little casual (and illegal) recreation.
Nancy Reagan had it right all those years ago.
When it comes to drugs, JUST SAY NO.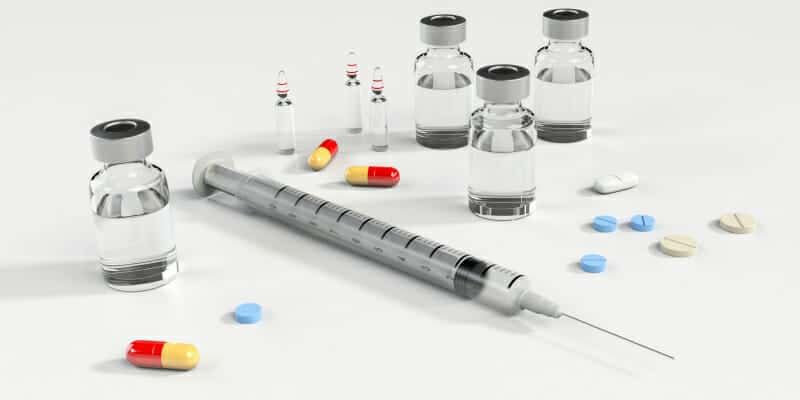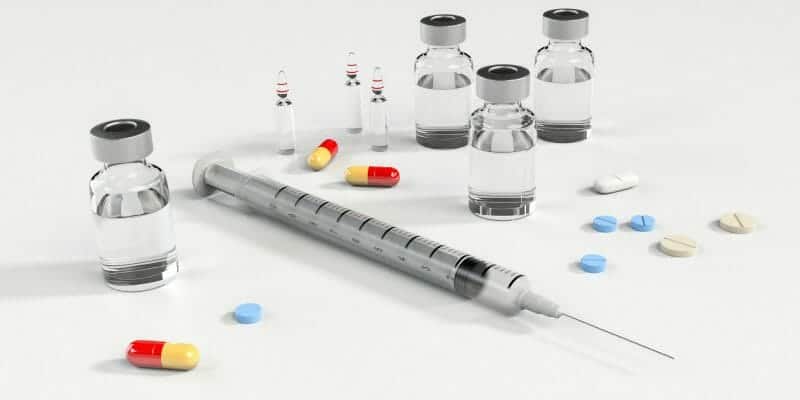 3. Enroll in a Quality School
Truck driving schools come in all shapes and sizes.
They range from:
private training academies and community college programs with dedicated instructors and excellent courses
to giant CDL driver mills run by mega carriers, many of which churn out minimally qualified steering wheel holders by the truckload.
So choosing a reputable school is important.
4. Get a Copy of the CDL Manual
Though they're pretty standardized these days, CDL study manuals do vary slightly from state to state, so it's always a good idea to get one from the state in which you'll be training and testing.
You can pick-up a hard copy at the DMV or download a PDF to your computer.
If you do the latter, you may want to print a copy to make studying easier.
If you'll be attending an out of state school, they may be able to email you a link to the manual they use during training.
5. Complete a CDL Learner's Permit Application
Students may complete a learner's permit application online, in-person, or at the truck driving school they're attending.
In addition to the aforementioned documents, students will also need:
copy of MVR including complete driving history from all 50 states and Washington DC
home address
current driver's license and information on licenses you've had from other states
alternate proof of identification like a passport, credit card or Social Security card
Students may need to pay the application fee individually if it hasn't already been included in the cost of tuition.
If possible, it's always a good idea to fill out your application while at driving school.
They'll likely have staff familiar with the process, and they can help you with any items you're missing or are unsure of.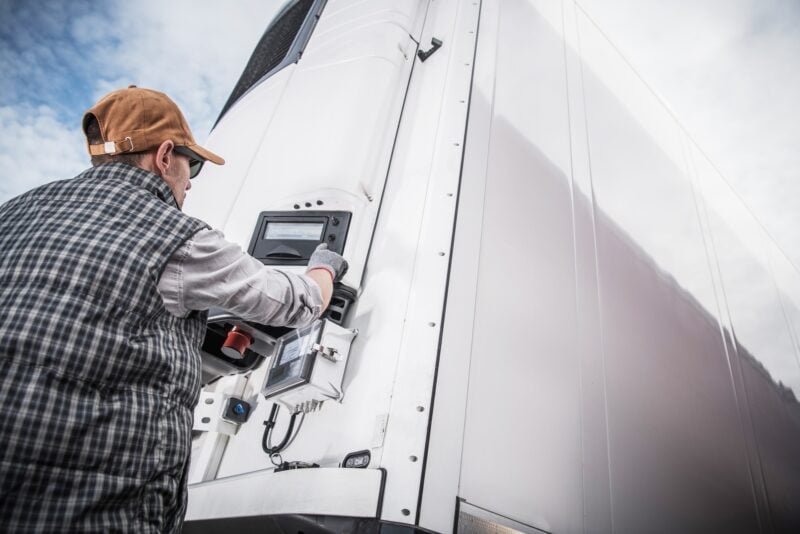 6. Take the CDL General Knowledge Test
After applying and paying for your learner's permit, you'll need to pass a general knowledge test.
If you've dedicated enough time to studying, you shouldn't have any problems.
7. Learn, Practice and Study
FMCSR rules state that during their training, students must practice driving with a qualified CDL holder instructing them from the passenger seat.
Private and company sponsored driver training programs are usually staffed with experienced instructors. But if you're in a state that doesn't require formal schooling you'll need to find a qualified teacher on your own.
Though actual driving time is definitely more exciting, in-classroom learning is just as important.
The classroom portion of training typically lasts about 300 hours in addition to onsite driving and maneuvering practice and that conducted on public roads.
8. Take the Final CDL Tests
To get your CDL and join the ranks of commercial drivers you'll need to take what you've learned on the road and in the classroom and pass these final tests:
A Vehicle Inspection (Pre-trip Inspection) Test—includes checking things like the engine compartment, tires, suspension, braking system and coupling devices on combination units
A Basic Controls Test—includes straight line and offset backing, parallel parking, and alley docking
A Road Test—a driving instructor will evaluate the student's awareness, overall command of the vehicle, use of mirrors and turn signals, and ability to brake and accelerate normally
Remember, you'll need to have your learner's permit for at least two weeks before you'll be permitted to take the final tests.
If you're attending a school, they'll schedule the necessary appointments and make sure you have access to the correct vehicle for the class of license you're getting.
If you're going for your Class A CDL, you must take the test in a combination vehicle—not a dump truck or a school bus.
If you're getting your CDL on your own, you'll need to take care of both of these steps.
Some states may provide test vehicles, so ask before scheduling your appointments.
9. Get your CDL
After passing your final CDL tests with flying colors, you'll be issued a physical copy of your new license permitting you to operate combination vehicles like 18 wheelers.
If anxiety, pre-test jitters, or a lack of studying kept you from passing, you'll be able to retake the tests again after a short waiting period.
Be sure to ask about your school's retesting policy in regard to fees and waiting times between retests.
Some offer unlimited free tries until you pass, others may have additional charges for each attempt after the first test.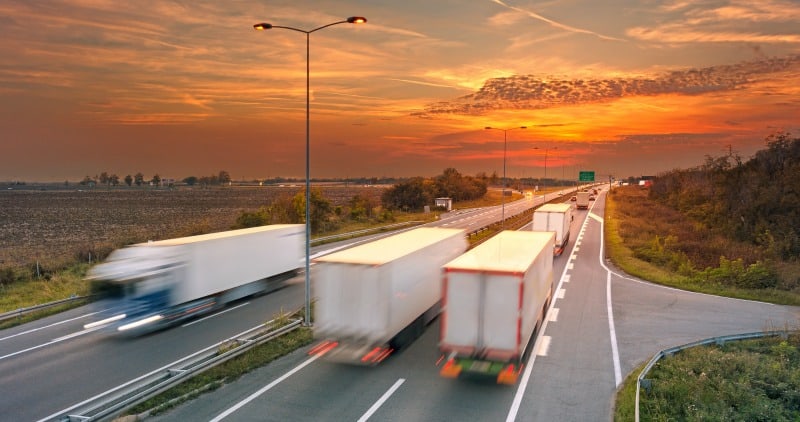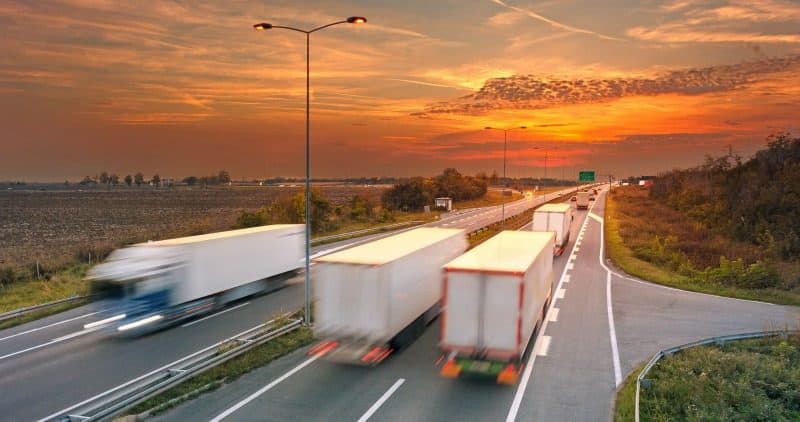 Frequently Asked Questions
What CDL license makes the most money?
Though you'd think they'd make the most money because of the hardships of life on the road, Class A CDL licensed drivers working as OTR drivers often make less than local drivers.
And sometimes they make even less than drivers who operate dump and cement trucks that only require Class B CDLs.
Often dedicated truck driving jobs, private carriers and specialty niches in trucking pay the best. But you'll likely need a year or two of solid driving experience to get them.
Where to get a CDL license?
You can study to get your CDL at private truck driving schools and trucking company owned schools, community colleges, or on your own in some states.
Private CDL Schools vs. Paid CDL Training?
Choosing a reputable driver training school may be the biggest choice of your new driving career.
If you're near a private CDL school or community college that offers CDL training and would rather not spend months away from your family living in a cheap hotel with another student (and possibly bed bugs!), they may be the best bet. (If you can afford it.)
They also typically have the best programs and teachers.
There are lots of high quality private schools out there as well, but many have less than stellar reputations.
Many company sponsored CDL schools have horrible reputations for churning out unqualified drivers.
Some of them require students to work for them for very low pay for a year or more after graduating in order to pay for their tuition.
Important things to consider when choosing a driving school:
Are they local or out of state?
If out of state, are lodging, food, and transportation included?
Do they offer financing or other payment options?
If they're a paid CDL training school, will you be required to drive for them after graduating?
If so, and you complete your mandatory employment period, will tuition be waived?
Are the learner's permit application and license fees included in tuition, or will you need to pay for them separately?
Don't just choose the school with the prettiest website and shiniest trucks.
Take your time and research each thoroughly.
What's a pre-hire letter?
A pre-hire letter is an invitation sent by a trucking company to a prospective driver giving them the opportunity to attend an orientation session at their headquarters or one of their terminals.
Pre-hire letters aren't technically employment offers, but they're only issued after the company has determined that you meet their minimum requirements.
That means that unless you've got skeletons in your closet or drugs in your system, you've got a better than average chance of getting hired.
To get pre-hire letters, drivers just need to fill out applications online, on the phone, or at trucking job fairs.
Drivers should get as many pre-hire letters as they can from reputable carriers, and use them to determine which trucking companies have the best opportunities.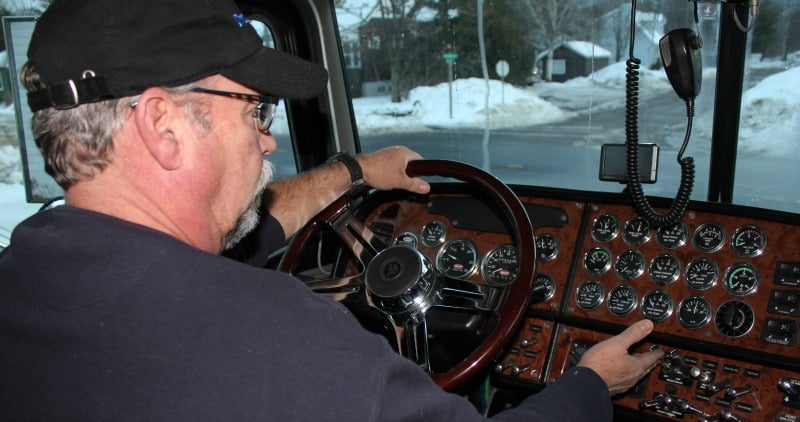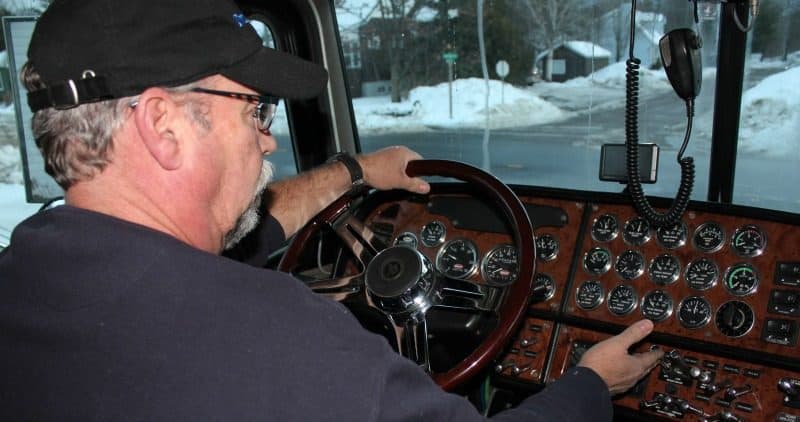 Can a CDL be transferred from state to state?
Yes, you can transfer your Class A CDL license, but residency restrictions usually apply. So you'll need to know what they are in the state you'll be moving to or working in.
TWIC Card – Specific ID
Getting a TWIC Card will give you specific ID to work in some specific sectors of trucking, for example tanker truck driving jobs, to get entrance into the ports.
It can open up more driving job opportunities for truckers with a CLass A CDL
What are endorsements and how useful are they?
Endorsements on CDL licenses allow drivers to operate special equipment or transport regulated commodities.
They include:
Passenger Transport
School Bus/ Passenger Combo
Doubles and Triples
Tank Vehicles or 'Tankers'
Hazardous Materials (HAZMAT)
Tanker/ Hazmat Combo
To obtain endorsements, CDL drivers must pass written tests and pay additional fees.
They may open up new opportunities for drivers, many of which pay better than regular driving jobs, so they're definitely good investments.
Wrap-Up
Life on the road often gets glamorized.
But those who've driven trucks for any length of time know it can be a lonely and stressful life that's definitely not for everyone.
Deciding to become a professional truck driver is a big step, and one that shouldn't be rushed into.
Learn more about a what a trucking career is like, before taking the plunge.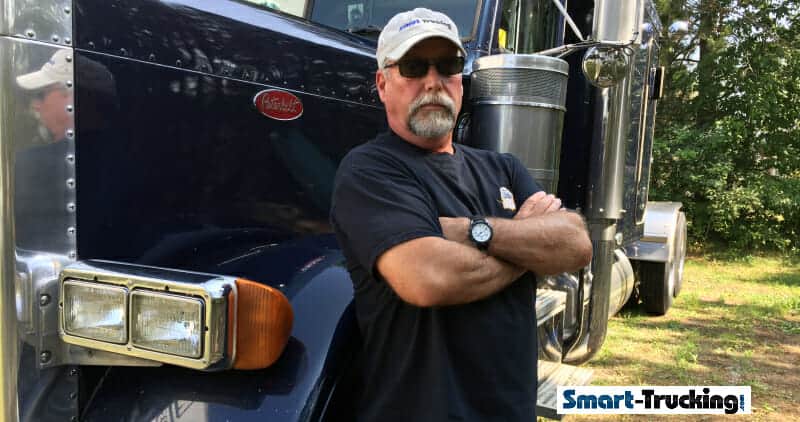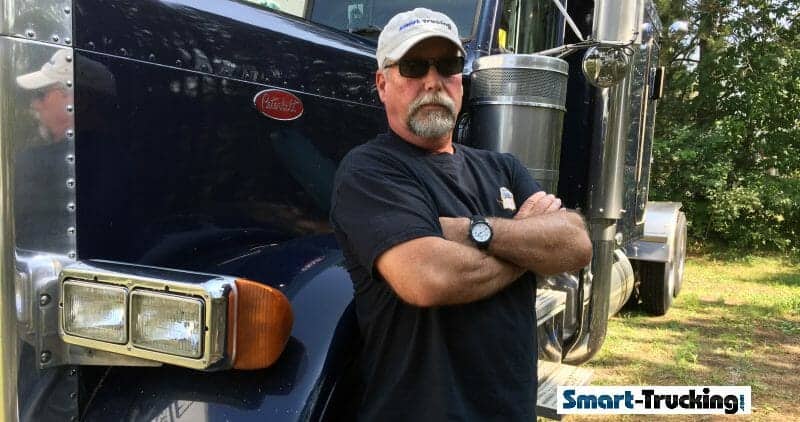 More Articles You May Like