This post may contain affiliate links. You can read the full disclosure policy, which is pretty dull, but
here it is.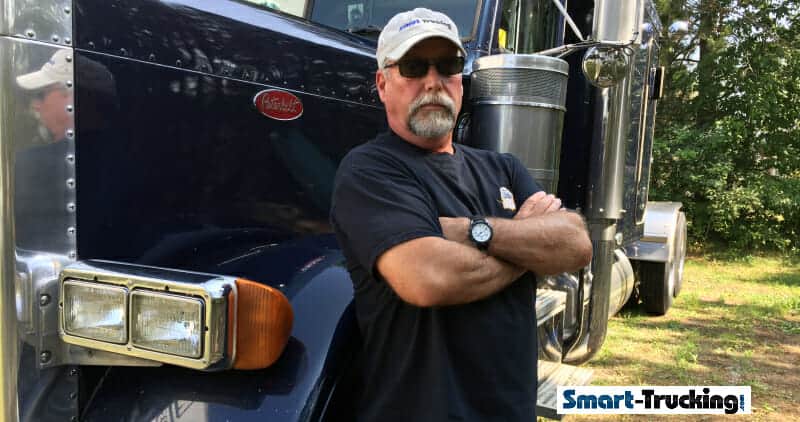 I had a wake up call cruising north through Missouri on I-55 last week. I was rolling along about 60 mph in the right lane and an older couple came up beside me in a motor home, about 40′ long, pulling a matching 25′ enclosed trailer, all custom painted and matching… a very expensive set-up.
They looked over at me as they went by and as I was admiring their custom paint, the old fellow decided it was time to move back into my lane, even though he was only 3/4 of the way past me.
He turned on his blinker. It flashed once and he began moving over on me. Luckily, it was a wide paved shoulder on that part of I-55, just south of Mathews, so I took to the shoulder to avoid being hit by the old fellow's trailer.
Just Cruising Along
He never missed a beat. He just came on over and carried on, leaving me behind and a little shaken. Had there been no shoulder, he'd have hit me from the cab forward to the end of the hood,…. a devastating hit, enough to put me off the road.
I don't believe he ever knew how close we came to colliding. As he pulled away, I could see that his line of vision to the back of his rig was clear from his mirrors.
The trailer was the same width as the coach and not smaller and hidden behind it. I could see full size mirrors on the coach. This old fellow just didn't know how to read his mirrors. There wasn't a mark anywhere on that side of his set-up that I could see. It make me wonder how many other truckers he'd inadvertently run off the road.
No Special License Needed
Incidents such as this one, are a common occurrence on our highways…. just ask any trucker.
In my opinion, an incident like this begs the question, "should anyone be allowed to operate rig like this with absolutely no training or proper licensing?"
In most states and provinces, the average citizen needs only a regular driver's license to pull or operate any configuration he likes, as long as it's not commercially plated.
I've seen people hitch their car to their house trailer and then hitch their boat trailer to the house trailer and head down the road, essentially pulling trains.
The Government Allows It
With all the scrutiny we in the trucking industry endure at the hands of various government bodies and interest groups, how it is that we who have been proven to show are the cause of fewer than 6% of accidents on our roads, are the objects of this scrutiny when the other 94% of the road traveling public are not?
You can hook up your boat trailer behind your camper trailer and drive right past the scales. How is that right?
I've lost track of how many times our H.O.S. ruled have been battered back and forth when truly, they're already as good as they're going to get.
All that energy would be better spent trying to track down solutions to the real reasons our highways aren't as safe as they could be and looking at the real problem…. inadequately trained drivers, the public, behind the wheel.
Politicians Turn a Blind Eye
But no politician wants to point his finger at all his voters and say, 'you're the problem here,' because he'll never be elected again.
The traveling public would not take well at all to being subject to safety inspections on the road or having to redo their license every few years.
Still the problem is huge, and it needs to be honestly addressed. No matter how unpopular the truth maybe, it's still the truth.
The fact of the matter is, that the driving public just doesn't drive very well. It costs hundreds of lives and millions of dollars every year.
Taking any real steps in solving this problem don't seem to be on any law makers books, either.
More Articles For You