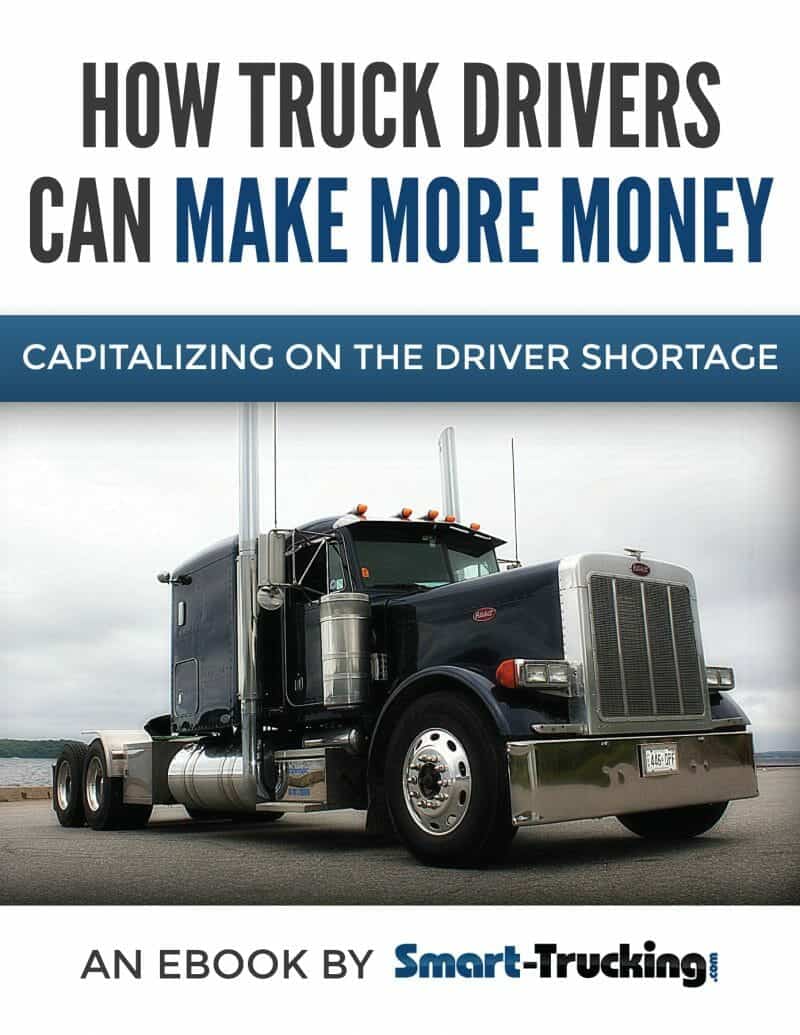 Buy Now
If you are a truck driver in North America, it's not news to you that the trucking industry moans about a so-called truck driver shortage.
However, nothing could be further from truth.
There IS no shortage of truck drivers in the U.S. or Canada.
In fact, I've grown so tired of hearing about this 'trucker shortage' that I felt the need to set the record straight, by writing this E-book.
Trucking Industry Facts The Trucking Industry Doesn't Want You to Know
There is no shortage of truck drivers in North America.

There is a shortage of truck driving jobs offering fair and equitable pay.

Many trucking companies in spite of being 'in need of drivers', have done little or nothing to correct the low wage problem, by increasing driver pay to current day pay standards, nor plans to improve the situation.

There are ways professional truck drivers can capitalize on the 'current state of trucking', created by the trucking industry.
You Can Too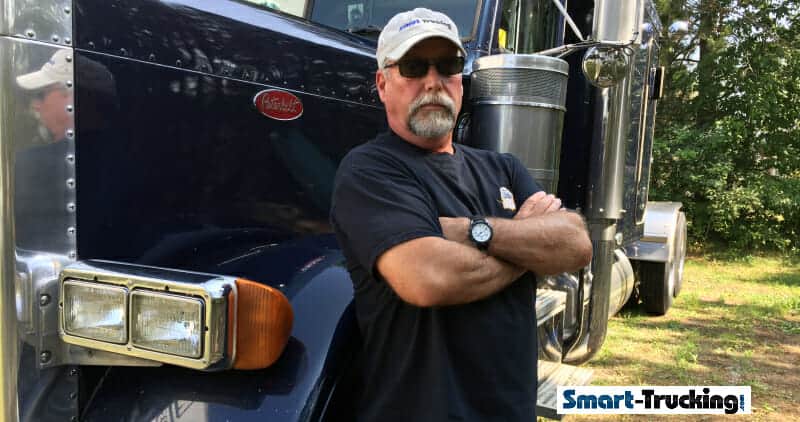 The state of the trucking industry now, as far as the truck driver is concerned, both company driver and owner operator alike , is in a state of unrest.
Shortly after deregulation was introduced, I saw the beginnings of the deterioration of the trucking industry and started  to prepare for the bad times ahead.
It wasn't an easy journey, but as a result, I was able to sustain myself and was able to continue turning a profit, in spite of the conditions in the industry over the years.
This ebook gives solutions to the problems truck drivers are facing in the trucking industry's fabricated 'truck driver shortage'.
I have personally implemented the ideas presented to drivers in this E-book and they have worked for me.
In cases where I wasn't able to profit from my trucking job, and my approach with the company didn't work,  I left the trucking company and moved on.
I can honestly say, that although it was very stressful at the time, I never looked back.
Refusing to be paid less than I was worth was the right thing to do.
You can do the same.
Buy Now
HOW TRUCK DRIVERS CAN MAKE MORE MONEY – CAPITALIZING ON THE DRIVER SHORTAGE
This E-book is meant to help any truck driver in North America.
Trucking companies bank on the fact that as a truck driver, we'll buy into the trucking industry's tale, that since the freight is moving for such cheap rates, that driver wages should also be cheap.
Do not accept this explanation. 
The good trucking companies that 'get it' ARE paying their drivers fairly for their work.
I'll tell you how you can get what you need from your trucking job. 
What's

 

In the E-book?
I'm not much of a snake oil salesman, so I am not going to give you a big sales pitch here.
In the E-book, you'll learn:
What brought about the current state of the trucking industry and the attempts made by the industry to patch the problems.

Most importantly, you'll find detailed solutions for you, the professional truck driver on how to correct 'YOUR' situation, to be paid a fair wage for the work you do.

You'll also find a bonus section with tips for asking and preparing for a meeting to request a pay raise at your trucking job and also how to handle when the boss says 'No more $'.
After Reading this E-book, You Will Have…
A thorough understanding of why the trucking industry is in it's present state. After all, knowledge is power. It's important you know this mess did not happen overnight and how the mess came to be.

Practical, easy to implement solutions to help you make more money at your current truck driving job and what to look for in trucking companies when looking for future driving jobs. 
Bonuses
You'll find a Bonus Section which includes:
Tips For Asking For a Raise
Preparing For Your Meeting to Ask For More $
What to Do If the Boss Says No More $
Buy Now