This post may contain affiliate links. You can read the full disclosure policy, which is pretty dull, but
here it is.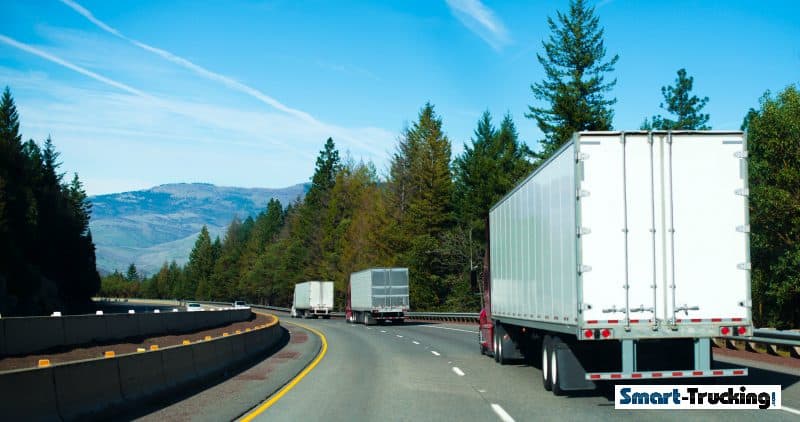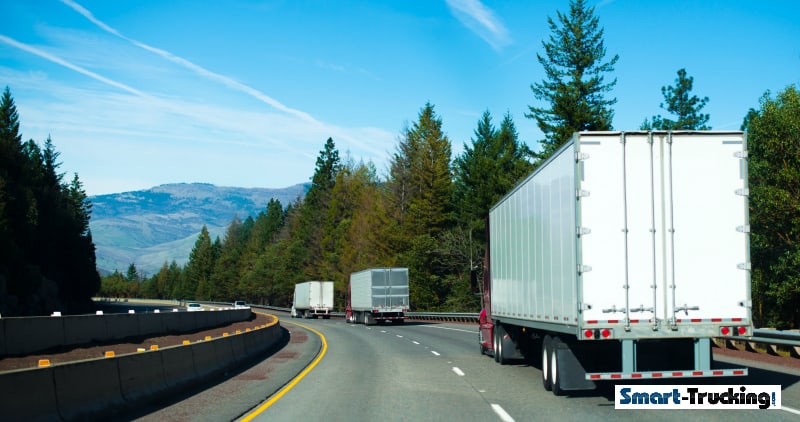 At last, relief for long combination vehicle drivers!
Smart-Trucking.com NEWS Channel brings you a breaking news story.
Tonight's story? Trucking companies have brought forth and implemented a hot, new innovative idea for long combination vehicle drivers.
A Unique Problem Experienced By Long Combination Vehicle Drivers
Ontario's Ministry of Transportation has just announced legal year round operation of LCV'S on it's busiest highway, the 401 corridor.
Currently, Manitoba, Saskatchewan and Alberta, allow year round operation of LCV'S. With their wide road shoulders though, these provinces are better suited for emergency, unplanned stops for LCV's.
But, Ontario has a unique issue of a rather personal nature, involving the use of LCV's on our highways.
Related > What You Need to Know About Long Combination Vehicle Trucking Jobs 
As everyone knows, truckers are known to drink excessive amounts of coffee on the job. Thus  the need to make frequent stops to go 10-100!
But here's the deal.
Ontario's 401 highway has very few areas where the shoulders are wide, flat and stable to support the parking of an LCV unit when nature calls.
Along with the extreme winter weather and the shoulders being covered in snow,  it can be very difficult to determine how wide and safe the shoulders are.
What's an LCV driver to do when nature calls unexpectedly?
LCV Drivers Get Relief!
In order to continue maximizing their profits, with this introduction of year round operation, many of the large trucking companies operating long combination vehicles have now begun issuing supplies of adult diapers to their LCV drivers.
Being touted as part of the identifiable uniform for the modern Canadian LCV truck driver, these full size adult diapers will allow complete relief for the LCV drivers without loss of driving time and productivity in order to keep the freight moving.
Trucking industry officials of the province have agreed and concur that this is the kind of innovative, progressive concept much needed, for growth and progression in the Ontario trucking industry.
We interviewed one 40+ year experienced trucker about the new uniform and the new rule to allow LCV's on the 401 all year long.
"Well these diapers are probably a really good idea, because when one of those big ass LCV's starts to jack knife on an icy road, the driver will probably fill his shorts anyway!" 
And there you have it folks. Remember you heard it first on Smart-Trucking.com NEWS!
Other Articles You May Like