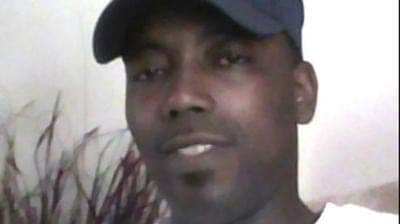 My name is Larry Kelley, Jr. I'm a 3rd generation truck driver, formally from Los Angeles, CA. I now reside in Byron, GA, where I've purchased a home.
I was at my 20 years of trucking anniversary, when I got busted for felony possession of marijuana, back in December of 2008. I served 2 years and 3 months in the Arkansas Department of Corrections. I paroled out October 27, 2011. My parole has no stipulations. I'm free to go back to trucking all 48 states again, but despite my clean driving record and verifiable experience due to my conviction, big trucking companies won't give me a chance.
As a result, I was unemployed from October 27, 2011 up to April 2012. I was contacted by a company out of Amsterdam, NY. They found me on Manta, called me and offered me a job driving up and down the eastern seaboard. I happily excepted, because I needed to work "AS I DO NOW" because I have a family to support. Employment with this company was short lived, because the truck I was driving got repossessed while I was on a run. The owner failed to tell me that he was 3 months behind on his payments, and they were looking to take the truck.
To make a long story short…they got the truck, and I'm right back to square one…..unemployed. I am in dire need of a driving job. So, if anybody out there is hiring, please do consider me. I have no other prior convictions. Plus to all employers that don't know….there is a big tax break for hiring 1st time felons.
For anyone that's interested, you can find me listed with Manta. Or you can contact me via e-mail at larry.kelleyjr01@aol.com Thanks for your attention. Also I will say enclosing; to all drivers, be sure to check out your employer, just as they check you out. They may not be telling the truth and you can end up working for nothing. Be careful. I'm still owed $2700 from this last job.
by Larry Kelley, Jr.
(Byron, GA, U.S.)
Smart Trucking Home > Trucker Career Guide