This post may contain affiliate links. You can read the full disclosure policy, which is pretty dull, but
here it is.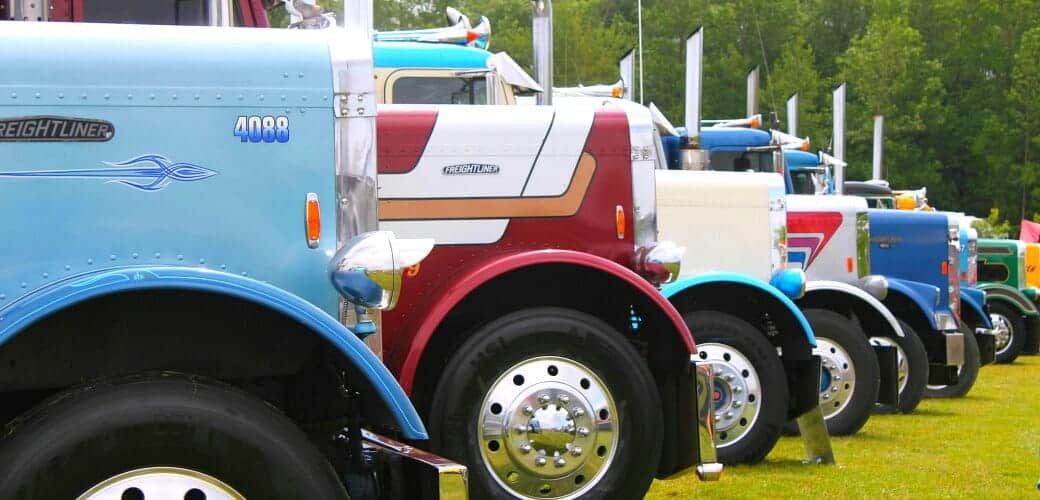 I think what is missing in the trucking industry, is honour, not drivers. There is very little unity within the ranks of truck drivers and we are often looked upon by management and the general public as lesser beings. I have seen much evidence of this from David Bradley, head of the Ontario Trucking Association, as well as head of the Canadian Trucking Alliance. His column in the trucking papers, talk of 'speed limiters' or electronic logs, he as much as calls all truck drivers and any company not a member of the associations, 'criminals'.
These associations, when dealing with the government on matters that affect the driver, will claim to represent a certain number of drivers, which is actually the total number of drivers the companies have. But, when dealing on matters related to 'funding for upgrades' etc. for example, trailer skirtings, then they represent the companies and actually claim to represent all companies. The government bows to the demands of the numbers they claim to represent.
The ultimate goal of these associations, is to eliminate independent drivers and companies, as well as gain 'full and total control over drivers'.
When there are only 10 huge companies in control of the industry and working together, then they will set freight rates and shippers will have no choice but to pay.
Every, so-called, advancement in trucking in recent years has been spear-headed by these associations. Emissions control (which added thousands to the cost of trucks while actually causing them to use more fuel), hours of service, speed limiters in Ontario and Quebec (2 provinces dictating to the rest of the continent what speed they allow their trucks to go), and now electronic logs (they can better manage your time off, so you can be more efficient for them), all have been pushed on us, by government, through the demands of the large corporations.
Now the associations are claiming a driver shortage, and pushing for fast-tracking immigration. The immigrant drivers are easier to control and more willing to push the limits of the law or bend them a bit, through ignorance of the laws. The immigrant knows what the company has trained them to know, and the companies train them as to how they want them to work, whether it's legal or not.
The North American truck driver has a hard enough time learning the regulations, so take into consideration, how much harder it is for the immigrant to whom the English language is their second language. They trust the employer who often times, intentionally steers these immigrants to suit their needs, legal or not.
As long as the associations control government they control immigration, and in turn, they control the trucker. Until drivers form a unified front, this downward spiral will continue, taking driver pay and respect with it.
I don't advocate strikes or work slowdowns, but I do believe truckers need a united political front to represent them. The North American Truckers' Guild is one such organization, that I believe every driver should belong to. The Guild is free to join, and they do represent the trucker and they do fight for the driver on issues such as road maintenance, speed limiters, hours of service, driver training, education, immigration policies etc. They fight for us and ask our opinions of what's important to us, in order to fight for what the truckers REALLY want.
They have certainly won a measure of respect from the government on our behalf. The Guild's motto is 'Pride, Unity, Honour, Strength', virtues which seem to be lacking in the trucking industry.
by David Dudgeon
(Reston, MB)
More Articles