This post may contain affiliate links. You can read the full disclosure policy, which is pretty dull, but
here it is.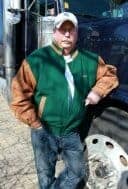 Overdrive Magazine recently released figures showing the population of owner operators in the U.S. is on the rise, in the wake of the recession.
I have long been a reader of this magazine. There aren't many groups within our industry whose statistical information I would trust sight unseen. But Overdrive is one, since they have no political motivations.
I read this news with some trepidation.
Everyone Is Out to Make Money From the Owner Operator
One of the sad facts of business, is that no one is your friend. As an owner operator, everyone you deal with is out to make as much money from your as possible.  So when I see carriers offering lease to purchase deals or 'never never plans' as I like to call them, there's a reason they are doing so. It's NOT because they want to help you out.
Likewise, with carriers who hire owner operators. It's a tight market and profit margins are almost non-existent, fuel prices are outrageous and the carrier wants owner operators because they can't figure out a way to haul the cheap freight at a profit using company trucks.   Perhaps the carrier doesn't want the financial outlay for the trucks or the fuel they consume.
Whatever the reason, it benefits THEM to have owner operators, but not for the purpose of benefiting you.  ALWAYS keep this in mind. All scenarios have different angles and everyone has a different set of circumstances unique to them.
Do What's Good For You
Buying a truck  and taking on the costs and responsibilities is a major decision is anyone's life.  It's far riskier than buying a house, in my opinion. There's all sorts of potential for ruination.
Don't buy your own truck because you've always wanted to.  Buy it only if you're dead sure you're prepared to loose everything if things go bad.  Things in this industry seem to have that potential.
If you're sure there's money to be made, be damn sure. You're betting the farm on it.