The Peterbilt 359 model of truck….. a very hot style of big rig truck in it's day. A restored 359 is STILL a looker!
These rigs are most popular with owner operators and collectors, alike, who often rebuild and restore these trucks to their original condition.
In it's day, the 359 was THE truck to own. It was a long hood large car and it had plenty of awesome features that truckers wanted.
It was this model that gave the manufacturer a huge boost to it's already solid reputation in the big truck market.
The last 400 of these rigs, were numbered trucks.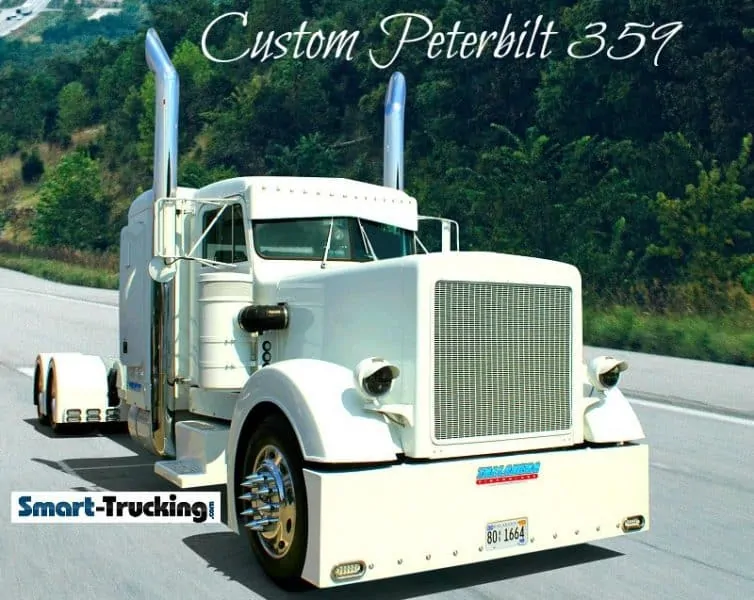 Today these numbered trucks are prized possessions. The Peterbilt 359. The legend lives. This classic truck is still immensely popular.
Peterbilt 359 Trucks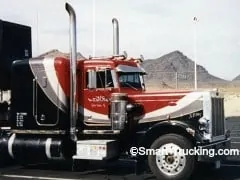 359 Old Beauty
This old truck picture was taken in Western Canada. One of the biggest perks of the 359, is that appealed to truckers looking to restore an older rig. These trucks were were less susceptible to rust, due to their aluminum composition.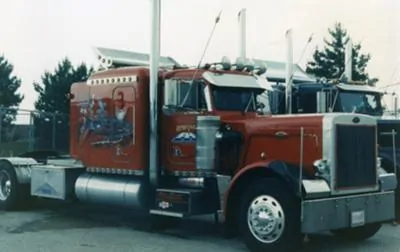 1983
This custom 359 Peterbilt 425 Cat power, 315″ wheelbase, 370's, 6X4 Spicer transmission, with intricate custom murals on the bunk. In it's day, it was a real head turner. Belonged to a trucker friend of ours.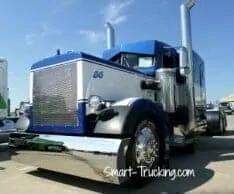 1986 359
Another great looking ride… an older model 359. Many big rig enthusiasts are of the opinion that this model of truck is THE greatest rig ever made…. a true classic in the group of highway long haul trucks.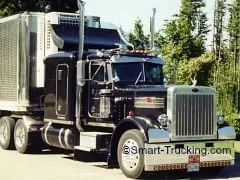 359 Pete with Large Sleeper
I saw this good-looking Peterbilt at a rest area in Western Canada.
The big breathers, nice long hood, and the grill configuration, were the signature features of the 359.
Related > 5 Reasons We LOVED the Peterbilt 359!
Born to Lead
Peterbilt show beauty, spotted at the Shell Super Rigs Show, Joplin, Missouri, 2012, is the result of a pain-staking full frame-up restoration. A really fantastic looking ride.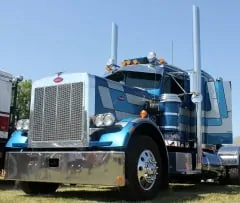 1984 359 Pete
A very sharp looking, well-maintained 359 we saw at the Clifford Truck Show years ago. Beautiful paint scheme on this truck. This truck was definitely a show stopper!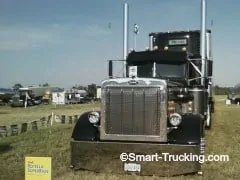 Big, Bad and Cool
This bad boy caught my eye at the big show in Joplin, MO, the Shell Rotella Super Rigs, and what a rig this is! Customized and done up right, this rig with matching trailer, was eye candy' for Peterbilt fans. Low, long hood and mean.
Related > Old School Cabover Truck Photo Gallery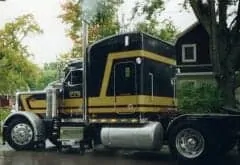 1987
Powered by a 425 mechanical Cat diesel engine, 15 over, 370 rears. The owner of this rig did all of the restoration and mechanical work, himself. This rig was tuned so it had plenty of power, the owner made sure of it! Great rig.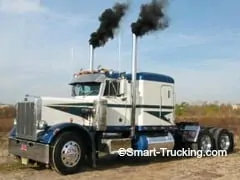 1987 Numbered 359
This gorgeous 'old school' customized Peterbilt 359, sports a 444 Cummins engine and 13 speed transmission, under the hood.
It was one of the last rounds of the 359 Petes manufactured, and thus was numbered. #345.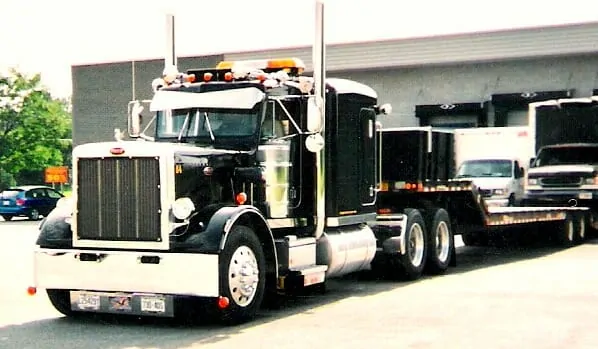 1984 359 Peterbilt
Another awesome 'old school' style of 359, with a 63″ bunk. Under the hood is a 400 Cat engine, 13 double overdrive, 3.50 ratio. With over 3 million miles +, it has all of it's mechanical parts from new. The last ride of the late Rene Mineault.
Although Peterbilt stopped building the 359 model, years ago, and replaced them with the new and improved Peterbilt 379 model, their desirability continues to grow, and the value of these rigs remains strong.
Related Articles