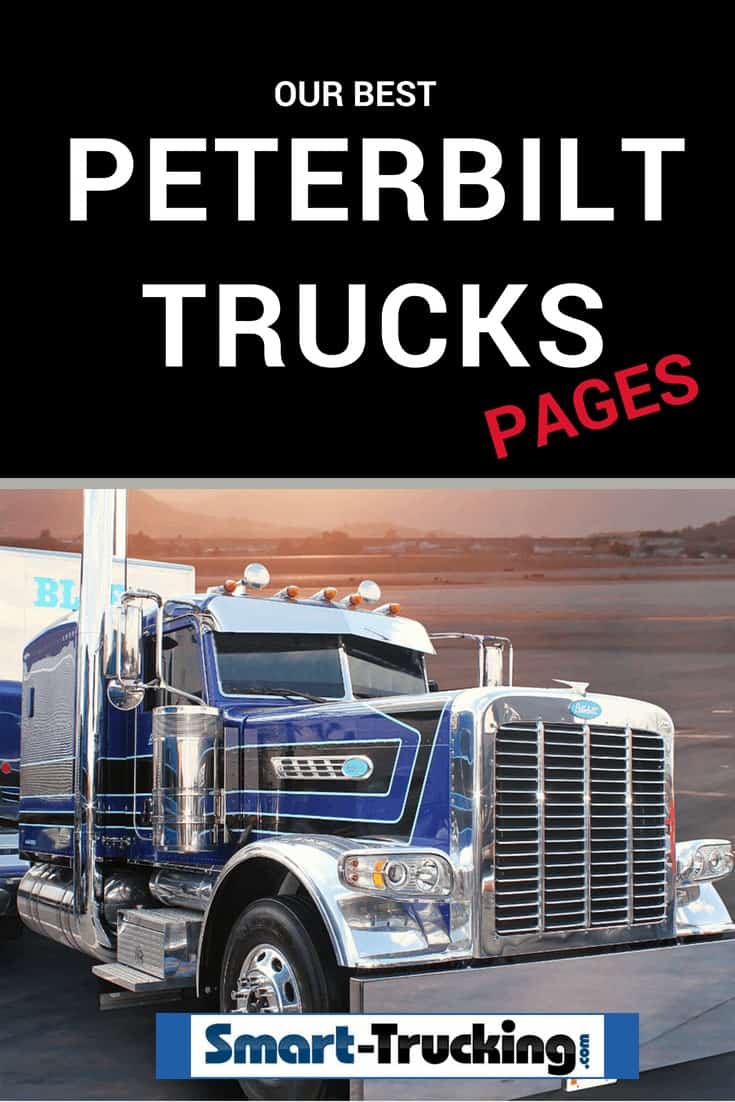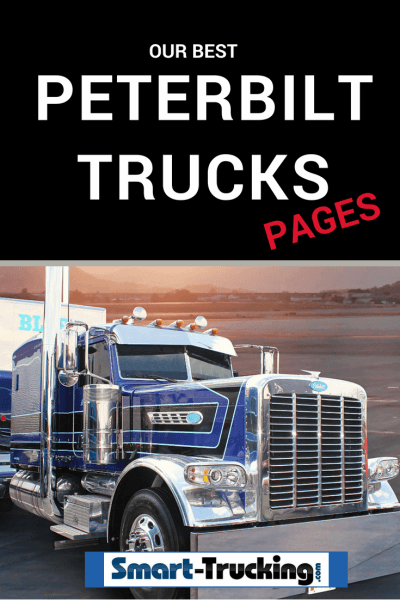 There's no doubt that Peterbilt trucks are THE most popular of all big rigs. The 'Pete' name rings loud and clear, to all truckers. Even folks that don't know a thing about trucking or trucks, are familiar with the brand name, Peterbilt.
Peterbilts  do the job and they do it right…… and they do it looking good.
Most any of the Class 8 will do the job too…. that's a given. But a Pete offers more than just getting the job done. It also offers class and style. A Pete stands out in a crowd.
Good looks, solid construction and comfort, comes with a hefty price tag. If you want the best, be prepared to pay for it…. these babies don't come cheap.
Petes, as they are affectionately called, are a superior, well-made big truck, built for all kinds of trucking. They are especially popular for long haul trucking, because of their superior comfort, reliability and weight class….. they are a top choice for the owner operator.
A Peterbilt truck has a very distinct look, among big rig trucks……they're classic, well-defined profile and big on good looks.
Affectionately known as 'PeterCars', these awesome machines are certainly in a class of their own.
Although I may be a little biased when it comes to big rig truck models, it cannot be argued that these trucks have a great classic look that have stood the test of time.
Even used Peterbilts, 10-20 years old, still have that awesome silhouette, that Pete lovers long for.
These rigs are known for their clean, slick, long lean appearance……..a quality many truckers long for when purchasing a truck, particularly the owner-operator crowd.
Petes have always been a top choice by long haul truck drivers, owner operators….particularly the 379 model. They have a history of being comfortable, reliable and excellent choices for over-the-road trucking (when the truck is well spec'ed.)
Petes do make great long haul trucks, as I speak from personal experience. They are still popular at truck shows too, especially the older models.
Quick Links – Best Peterbilt Trucks Pages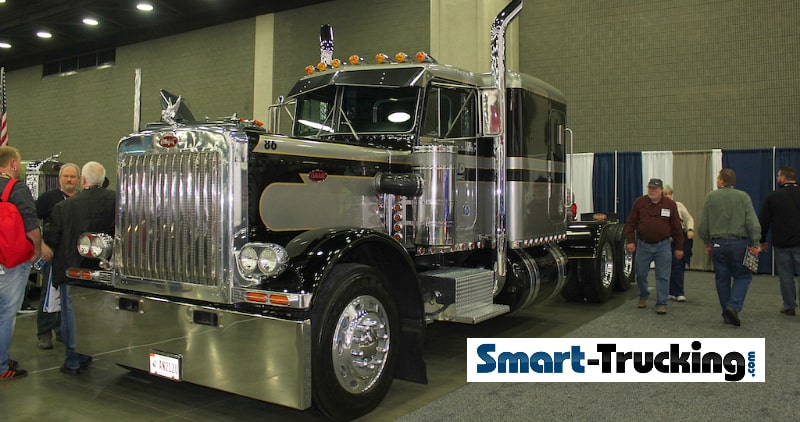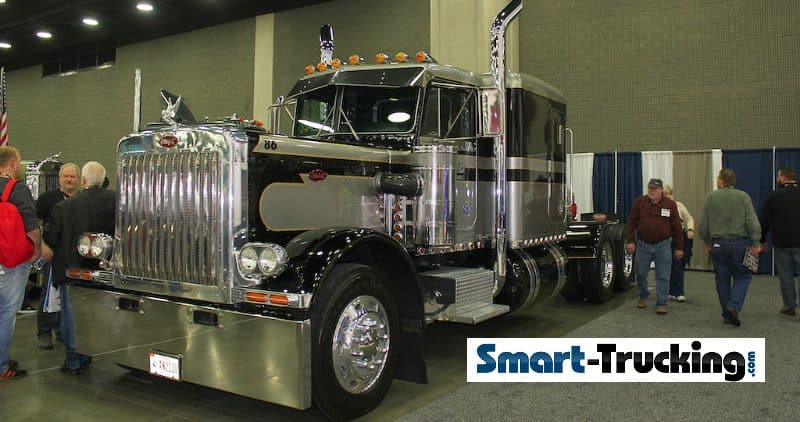 The Classic 359 Model  Photo gallery of this treasured vintage style truck.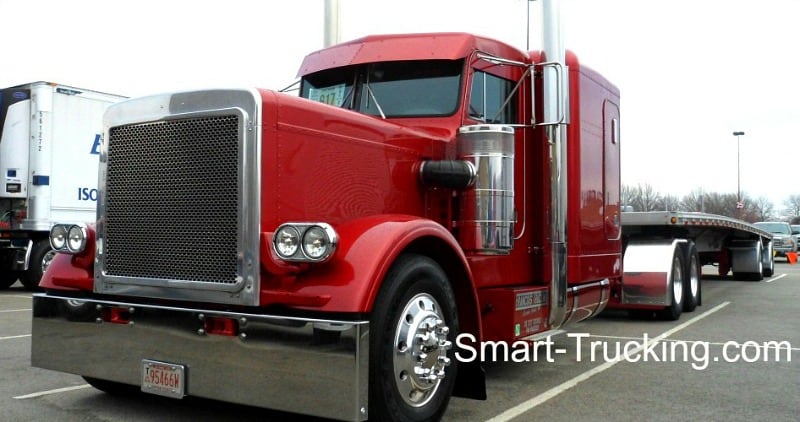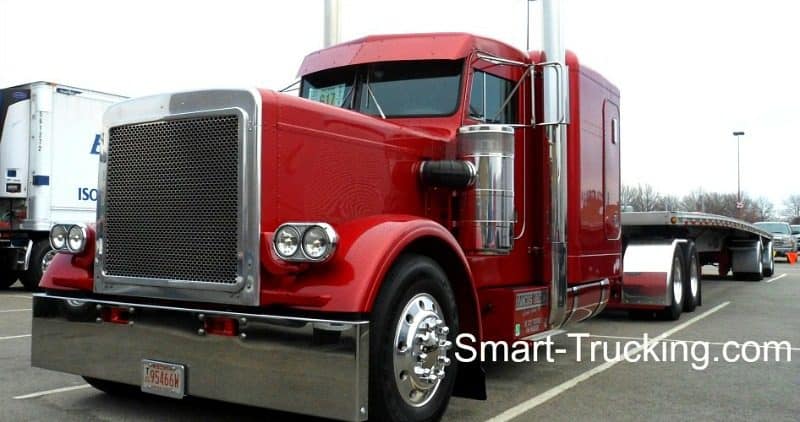 5 Reasons Truckers Love the 359 Model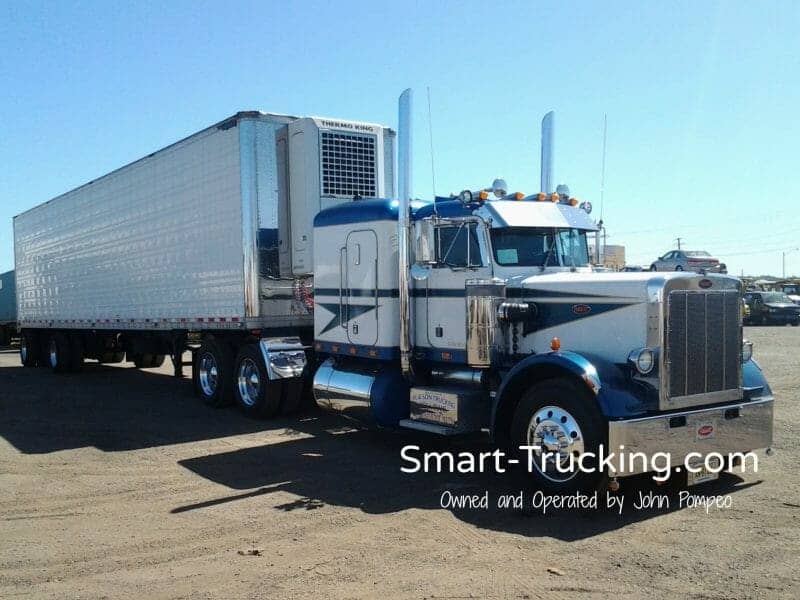 The final run of the 359 style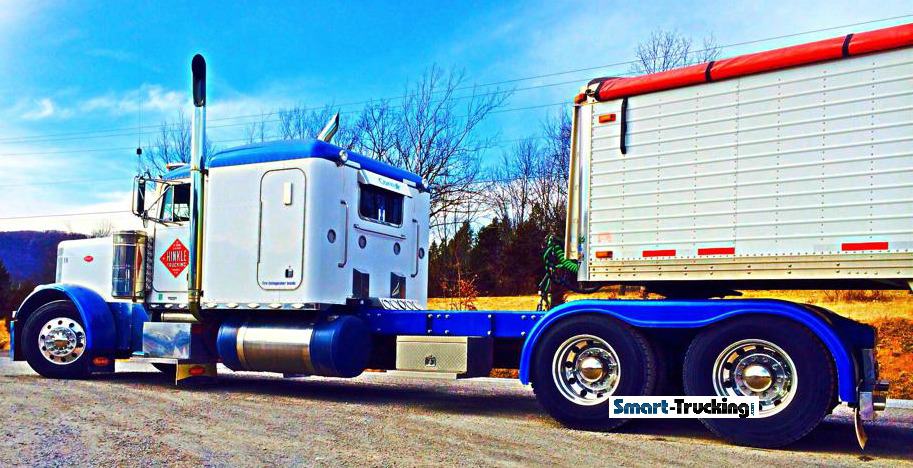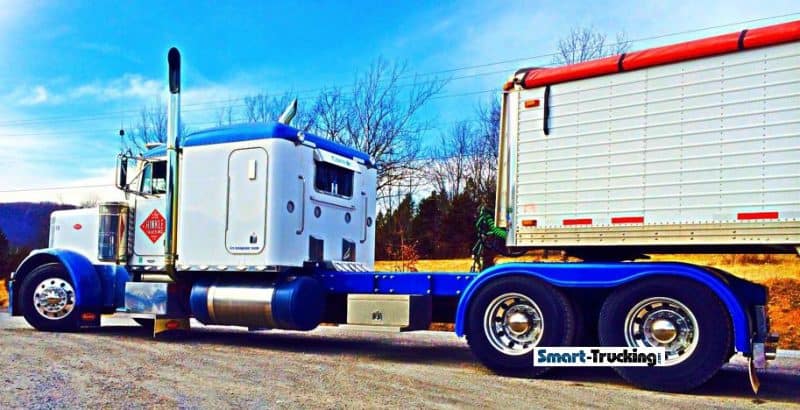 The 379 Photo Gallery Collection of an industry icon model.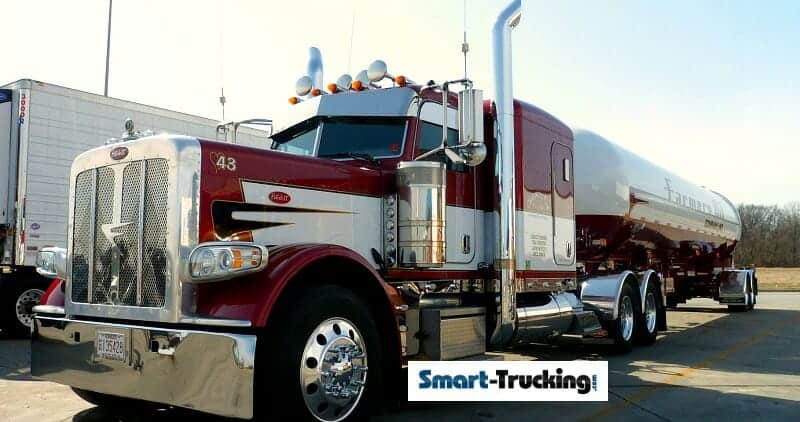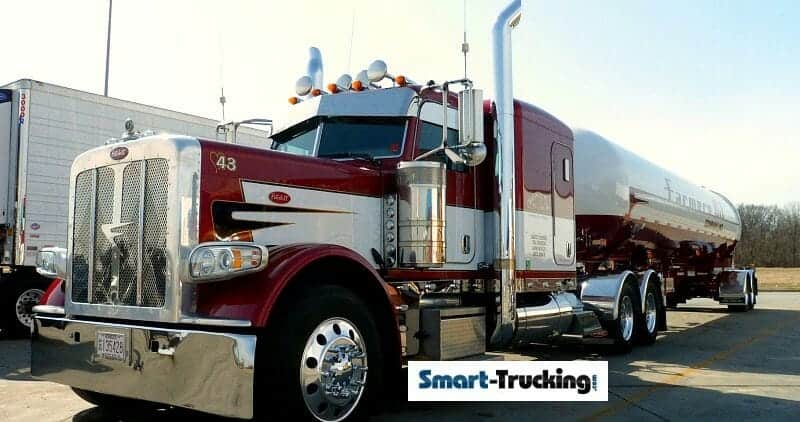 The Peterbilt 389 Model  Photo collection of the model, replaces the 379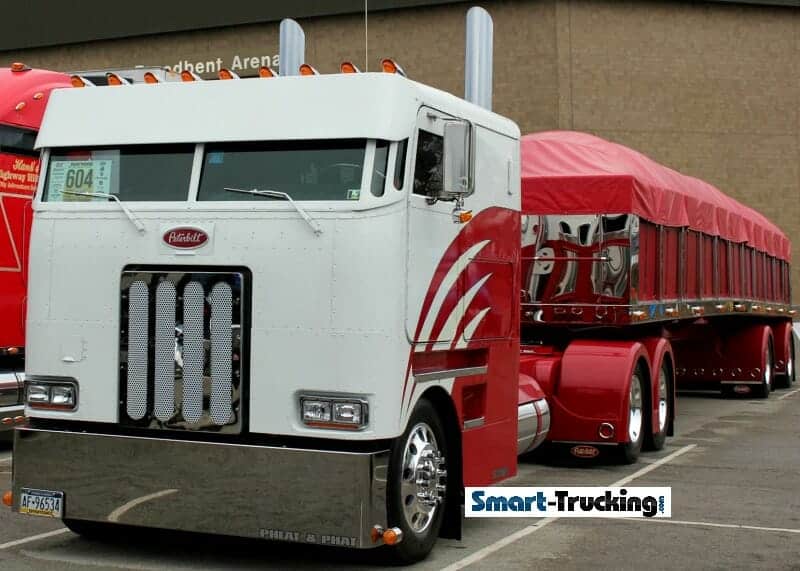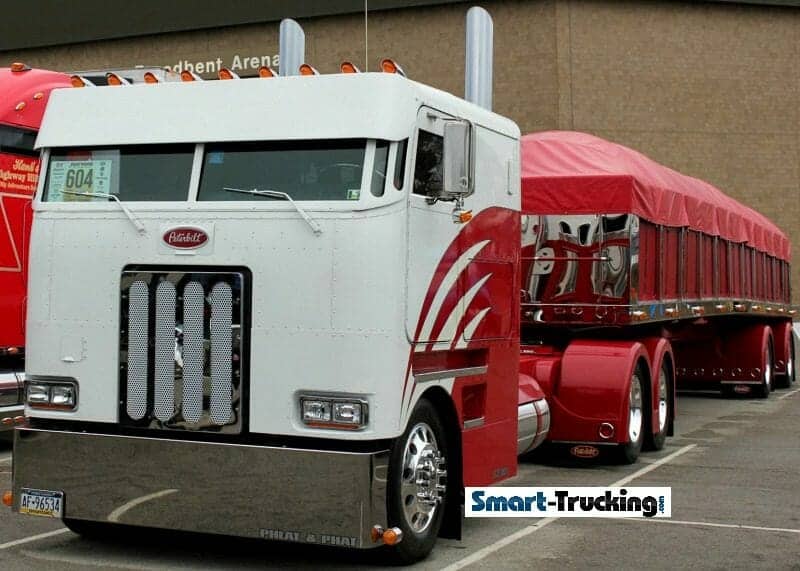 The Cabover Peterbilt  Gallery of this old school cabover.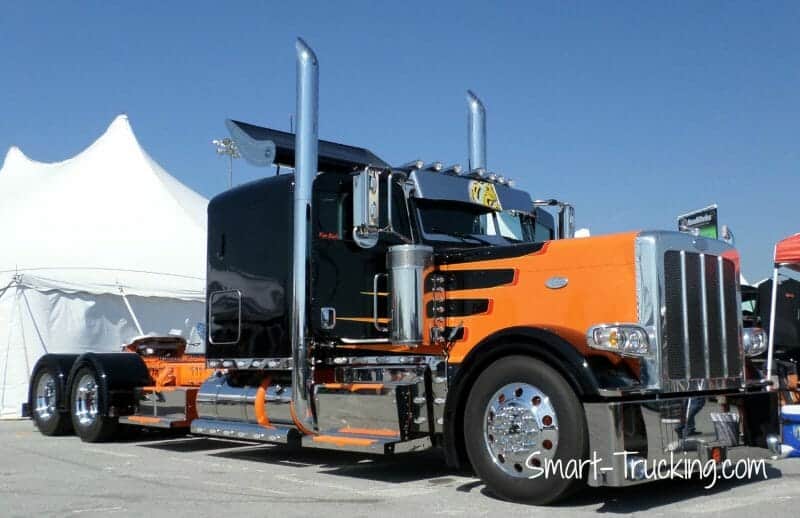 Peterbilt Custom Trucks