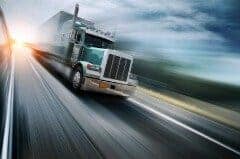 One of the current focuses in the trucking industry, is the dreaded sleep apnea.
According to some medical experts, many drivers have it to some degree. The question then surfaces, 'who decides at what point with this condition, does a trucker's license get pulled?'
One thing we know for sure, it won't be the driver who decides. His 30 year spotless record will mean nothing. It is up to the bureaucrats to decide the future of these truckers.
Poorly Trained New Drivers Can Be More Dangerous
There's no doubt, there are cases of sleep apnea, that do affect the driver and his performance on the job. That is not an issue to be taken lightly.
However, what is far scarier than the plague of sleep apnea, and is becoming a very serious problem, is the increasing number of poorly trained 'new drivers' on the road today and the fact they'll kill and maim far more people than the drivers being diagnosed with sleep apnea. But the governments do nothing about that.
It really hit home the other night, when Dave reported to us from the T.A. in Boise, ID, that he had watched a new driver, from one of the better big fleets, get himself stuck in the back row, unable to go forward or go back without hitting another truck.
The driver was there for an hour, trying to get out, even with the help of a few other truckers directing him.
He had no idea of where his trailer was or which way to turn the wheels. He crunched one of the bunk extenders on the company's brand new International against a brand new company trailer.
It was sad to watch and easy to see that this guy had graduated from driving school far too early.
As it so happened, that same evening, I'd read in a trucking publication, an article on the profit margins of some of the big U.S. carriers, including the carrier whose rig got the folding bunk extender treatment in the parking lot.
That particular carriers' profit margin for the reported quarter was one of the highest of the group.
Big Carriers STILL Make Money
The big carriers can still turn a good profit by filling the seats of their trucks with poor, inexperienced drivers.
That's scary because we all know that to the big carriers, profit trumps all, including safety. We see proof of that every single day.
But no one in Washington is supporting more rigorous testing of new drivers, or an apprenticeship program for new drivers, because that would cost the big carriers money.
The powers that be, would rather concentrate on sleep apnea because that costs the little guy, the truck driver money and in turn makes money for the medical profession, as well as in some instances, big carriers who charge for their own testing.
Something about this picture, just doesn't seem right.