This post may contain affiliate links. You can read the full disclosure policy, which is pretty dull, but
here it is.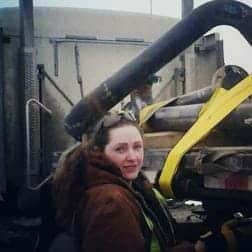 Every year, rather than provide quality truck driver training, the trucking industry invests mega millions of dollars in an attempt to avoid costly accidents.
The big trucking companies are investing now in Crash Warning Alert systems, Anti-Rollover systems, speed limiting and monitoring technology. 
They will be investing in soon to be mandatory ELD systems. They bear the costs of drug testing programs and absorb a wide variety of needless fines from the DOT. These millions are spent on new technology added on to the tens of millions of big trucking companies spend on accidents, claims and lawsuits. 
Smaller Trucking Companies Seem to 'Get It'
Millions are spent each year on such technology because they're licensing and hiring poor drivers, rather than taking the time to properly train highly skilled drivers and pay them well, to keep them or attract them.
Drivers with over 1 million safe miles are not uncommon in this industry.  Other drivers with 2, 3 or even  4 million safe miles are still on our roads today, heading for retirement. Yet some of the safest and the best drivers will leave this industry before retirement age because the trucking companies would rather invest in technology than in skilled drivers. 
This may be because the mega fleets of today, are run by business people who don't understand the difference between good drivers and bad and the risks involved by merely placing a warm body with a CDL in the driver's seat. 
Small carriers understand this much better. That's why the accident rates of the smaller trucking companies are generally far lower. 
Train More Drivers in Less Time
It appears some of the mega carriers have given up on quality training by experienced professionals in favour of cheaper faster methods to fill the empty seats. They profess to be safety oriented by investing in new technologies, but truly are more interested in the dollar than the safety of the driving public.
What's the Cost to the Trucker?
Poorly trained drivers are indirectly costing the good drivers in the industry their former 'Knights of the Road' image as well as their jobs.
Poor training is also a great disservice to new drivers entering the industry.  No one wants to cause an accident or even be involved in one. In their headlong rush to put drivers in empty seats, the mega carriers are causing millions of dollars in damage and immeasurable sorrow in accident situations for the sake of the dollar. 
Driver training methods need to be re-examined.  Technology can be a useful tool, but it's only a tool, not a solution. Proper training and mentoring or drivers, particularly new drivers will save lives unquestionably. 
The trucking industry and government regulators need to take a long hard look at driver training. We need to take a closer look at  who is doing the training and how successful the results really are. 
Take the time to train the new drivers more thoroughly and pay the safe, experienced drivers more, to keep them in the industry and to encourage others.