This post may contain affiliate links. You can read the full disclosure policy, which is pretty dull, but
here it is.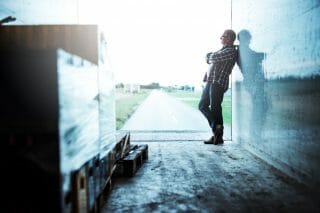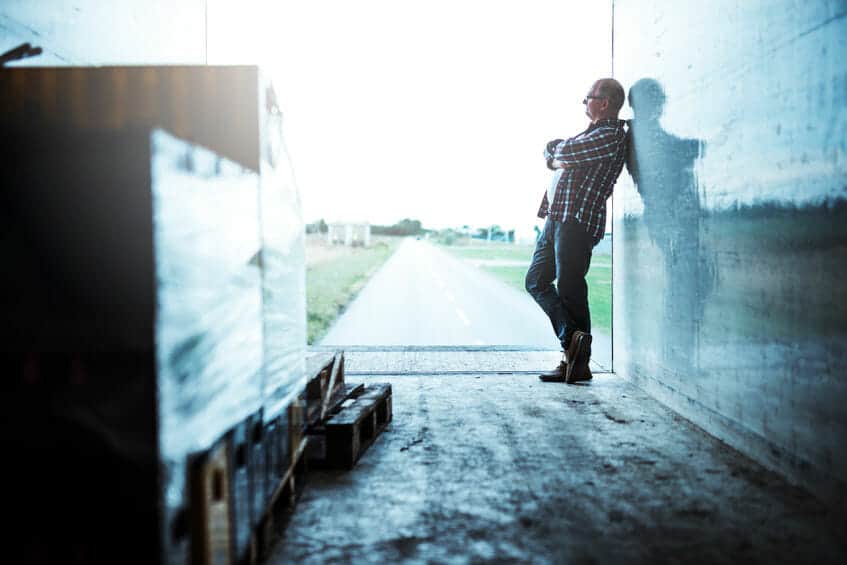 Some thoughts on what constitutes a 'real trucker'.
I am starting to feel like a hypocrite and a fraud. Apparently, according to some memes I have seen, I drive truck because I an a selfless, altruistic hero who is willing to sacrifice my life and my family, regardless of the danger, purely and solely for the good of my country, it's economy and it's citizens.
Is that what makes one a real trucker?
I am, without reservation, a hero of the highest order without whom the world couldn't function. And I am all this by virtue of firing up my engines.
For me, anyway, you couldn't get further from the truth.
Why I Drive a Truck For a Living
I do it because I love to drive. I do it because I hate to pay for fuel.
I do it because the only time I am truly at peace is when the hammer is going down and the odometer is going up.
I do it because of the rush and satisfaction I get when I do something in my truck that geometry, physics and good judgment tells me I shouldn't have been able to do.
I do it because I feel a sense of pride knowing that I am part of something that has been going on in one fashion or another since the day two distance villages realized they had something to trade and needed someone to get it there.
I do it because it is something that takes skill and dedication, hard work and commitment, even to get to at my low level of expertise, and those are things that are important to me.
I drive a truck for a living, because it is good honest work that allows me to provide for my wife and pups.
I do it because I need to make a living, and this provides that for me in doing something I love with relatively stable employment prospects.
I do it because I am a big boy who salivates at the thought of playing with really big toys. And I can honestly tell you I don't do it for the good my country, or that I am willing to sacrifice my life for fellow citizens.
True, if I am driving my truck and I see you in a burning car or building, I may risk my life to save yours ( but I would do that if I was driving by in my Tucson too). But,  I can promise you, I will not make my wife a widow, trying to get you your groceries tonight instead of tomorrow morning.
And I don't sacrifice my wife for yours. The sacrifices I make, I make for her, not in spite of her.
Honestly, if I wanted to give up my life for my country, I would be driving a tank or APC, not a Freightliner. Bottom line, I am just a grunt trying to get by and lucky enough to be able to do it doing something I love.
The reasons I listed above….. those are the only rewards I need.
I don't need, or perhaps deserve, to have anyone kiss my a** just because I wear fashion by Freightliner. The days of instant respect just by donning a certain uniform are over. They ended when we started nailing priests for abuse of children, police for abuse of authority and union leaders for abuse of power. And good riddance to those days, too. It is high time we judged an individual as an individual based on their actions, not the uniform they wear.
The sad thing is, those who stand in the harshest judgment of us… is us. If I tell a friend of mine or my wife's that I drive day cab around Montreal, I always hear "wow, I have no idea how you do that."
Conversely, if I post that to a trucking related FB page, I can guarantee 20% or more of the comments will tell me how I am not a real trucker because I drive day cab or because I don't spend six months away from home at a time….. is that what makes for a real trucker?
God forbid if it happens that I am not white, newly arrived (although this page is exceptionally good about that one) drive the wrong type of truck, wrong cargo, or can't trace my trucking lineage back to the Pony friggin' Express!
And as for respect towards truckers, I get let in more and cut-off far less by both civilians and truckers alike when I am up in my cab than when I am down in my Tucson.
Some of that may be self-preservation on their part, but not all of it.  But then again, I get cut-off by just as many trucks, blocked from changing lanes by just as many trucks as I do cars, which isn't really a great statistic when you think I deal with 10x more cars than trucks. But I guess when you are busy being a self-sacrificing hero……
Anyway, to wrap this up, to my colleagues and to the trucking industry I love, I apologize for misrepresenting myself as a real trucker.
Truly, more accurately, I am just someone who drives and loves to drive truck. But I am no hero who sacrifices everything for everyone else. I do it mostly for reasons that could be considered selfish at best.
If it makes you feel any better, know that the time not spent waiting for praise from all for doing the job that I willingly and knowingly signed up to do, is spent trying to be the best representative I can, of an industry that has given me so much joy and allowed me to take care of my loved ones.
MY 2 CENTS WORTH… (By Catherine)
James…..this industry has it's issues, no doubt. One of the most destructive issues in the trucking industry, is professional drivers judging other professional drivers, by some of the standards you listed above.
It's not the truck you drive that makes you a real trucker, it's HOW you drive it.
It's not HOW LONG you've been out on the road this month, but did you do your best and do everything with safety in mind…. did you do your best?
Showing respect for fellow drivers is another sign of a true professional.
If driving a truck for a living is your passion …. if it's in your heart and soul, then in my opinion, you are a real trucker.
By James Romphf-Dennis