This post may contain affiliate links. You can read the full disclosure policy, which is pretty dull, but
here it is.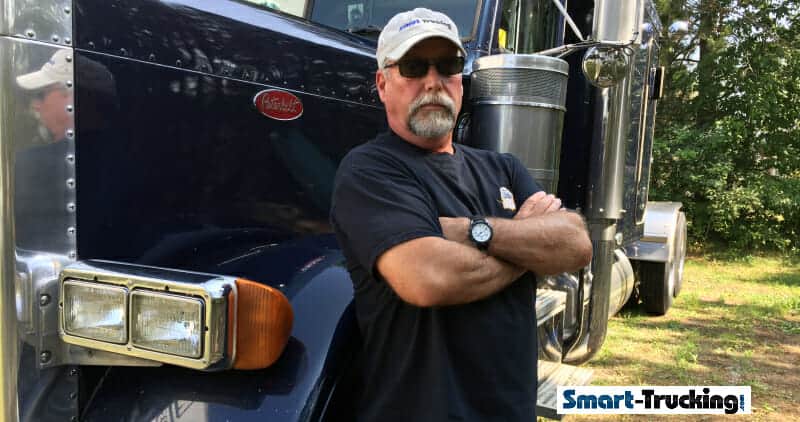 Shippers to be held accountable for their actions? Yes, that's what the trucking industry needs to do, to stop one of the biggest criminal acts taking place in trucking today.
One of the problems facing the trucking industry, are shippers that demand ridiculously fast delivery schedules, with an eye only on profit, but with no regard for the safety of the truck driver or the public with which the trucks share the roads.
This industry is so incredibly competitive these days, with profitable loads in such short supply, that both the trucking company and the shipper may turn a blind eye, in favour of potential profit.
Electronic Logs May Benefit the Trucker
The e-log system can successfully eliminate these problems and protect the driver. No more 800 mile overnight delivery schedules. It just can't be done legally or safely.
If all carriers said to the same shipper … 'Sorry, we can't deliver that load, on THAT schedule', the shipper would be forced to comply. If all trucking companies ran EOBR systems, there would be no room for bending the rules.
However, trucking companies who don't use the electronic log systems properly, can attempt to push a driver to drive, simply because he's legal for his hours of service. Then we have a different problem….. drivers who are tired, but with sufficient hours to drive at 2 am, with anxious dispatchers who set delivery times according to the driver's hours of service, not the driver's preferred schedule….. a very dangerous situation.
Maybe a shipper might benefit from bending the rules, but in the log run, the truck driver never benefits.
If all truckers ran legally, the wages would have to increase, otherwise, no one would do the work. No, the change wouldn't happen over night, but it would be inevitable, that it would eventually come about.
The various state D.O.T's need the authority to be able to research and clamp down on these high speed shippers. Target the shippers with in-house audits, the expedited auto parts shippers, the hot truck trucking companies and shippers of 'time sensitive' or 'just in time' freight.
The pressure that these shippers place on carriers should be illegal and should be stopped. It seriously violates our safety regulations and risks the lives of truckers and other drivers on our roads.
Yes, shippers must be held accountable….. they are the ones standing back, while everyone else in this industry takes the hit.
More Articles You May Like