This post may contain affiliate links. You can read the full disclosure policy, which is pretty dull, but
here it is.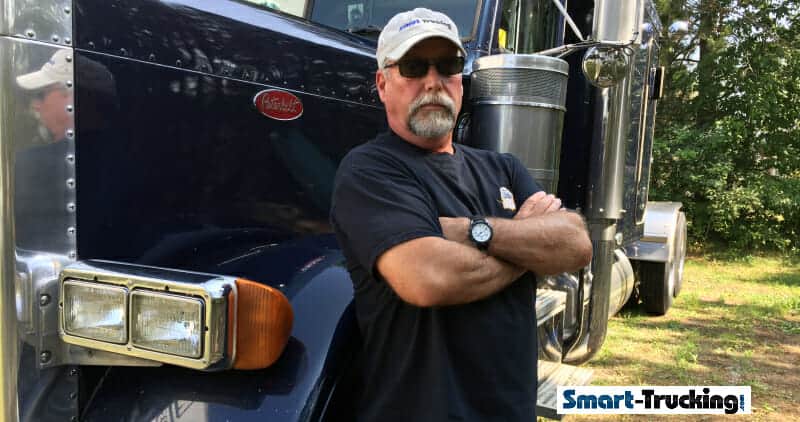 Well there's a dangerous combination nowadays, that didn't exist 30 years ago, 4 wheelers with cell phones.
Stuck in traffic on the I-12 through Baton Rouge the other day, I was checking out the surrounding traffic. Almost without exception, I could see people in cars around me, driving and talking and/or texting on their cell phones.
The offenders are pretty easy to spot….. some doing the 'weave' in traffic.
Four wheelers for the most part, are not held to the same restrictions as truckers (what a surprise) and aren't required to use hands free devices…… which varies from state to state, jurisdiction and towns. They are being enforced where they aren't allowed, but I still see them being abused regularly where ever I go.
One hand on the wheel and the other hand holding that almighty little screen. Some drivers even have their heads down, focused on the screen as they dial or text.
Talk about distracted driving. Talk about a complete lack of focus on managing the car they're supposed to be operating responsibly……. the same people that yell and scream and complain about how dangerous tractor trailers are.
Texting and Talking Continues
What I find even more bothersome, is when drivers STILL text or use their cell phone when driving where it is against the law. They STILL text or talk on the cell when driving, because they can get away with it.
I find that morally irresponsible. I guess it's one thing it they don't care about their own safety, but problem is on a public highway, you're jeopardizing the safety of others. I find that hard to swallow.
It's literally an epidemic. While I see plenty of focus by state and federal officials on trucks, to date, I've seen very little on controlling car operators, who make up the majority of traffic and the large majority of accidents….. many of them fatal.
A Vital Part of Our Culture?
These devices have so quickly become a necessary part of our culture, and still in some states and areas, politicians don't want to upset their constituents… the voters.
Face it. What politician with re-election in mind wants to be the one to try to pry that little device out of a user's hand?
The gun lobbyist saying come to mind, 'Pry it out of their cold dead hand.'….. No one wants to give up their screen. It's a vital part of the 21st century.
Fine, I accept that. But not while you are driving.
I more than ANY 4 wheeler driver, know just how boring it can be, sitting in traffic or on a long drive. But if you mandate professional drivers to use hands-free equipment, you sure as heck should mandate ALL the amateur drivers to do the same, too. After all, it's the cars that are causing over 90% of the accidents.
More targeted enforcement of cell phone use while driving is much needed.
If politicians are serious about safety on our highways and I truly hope they are, they need to have the courage to take on this problem whole heartedly, not ignore it because they don't know how to deal with it.
Police Officers to Ride in Big Rigs
Let a police officer ride up high in a big rig with a radio to patrol cars and they could write hundreds of tickets every day, and get this problem under control a lot more quickly, before these wreckless and careless drivers kill themselves and others in their path.
Think of the revenue from that, Mr. Obama.
More Articles For You