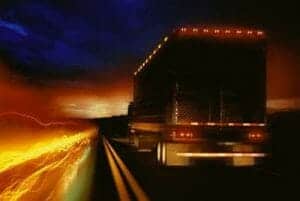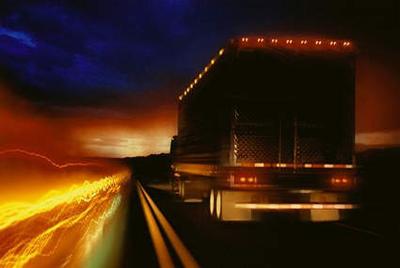 My first experience driving as a team partner, just about changed my mind about driving a truck!
I was hired by an owner operator. He made everything sound great, and said that I would be running double, with his son. Big mistake, that was the worst experience I've ever had! We ran long haul in the U.S.
It wasn't too bad in the beginning, but after that, it rapidly went downhill! He was not the greatest guy to work with. Everything had to be done his way.
I remember one trip that we were running, to Texas and I had been in the bunk for about two hours sleeping, when he woke me up, and said that he was tired. I didn't mind that, as it was better to wake me up, then have him drive off the road.
After we changed places, he then tells me that he missed his turn, and that we were two hours west of St. Louis! So I had to go and turn around, and head back east for two hours, and drive to the other side of St. Louis,MO, and then head to Texas!
He made me so mad (I won't say how long I drove), that when we changed over,we were about fifty miles from the Texas State line!
Years later, I started running with a guy I had met a few years earlier. We became really good friends before we started driving as a team.
When we started driving, it was like we already knew what each of us had to do. He said to me one time, it was like we were meant to drive as a team. He felt safe when I was driving, it was the same way for me, when he was driving.
When it was time to change places, and we needed a rest, neither of us ever had to worry. So, it really depends on your co-driver, for sure.
It either works, or it doesn't! A good working partnership between two good truck drivers is a must.
by Rob
(Rama, ON, Canada)