This post may contain affiliate links. You can read the full disclosure policy, which is pretty dull, but
here it is.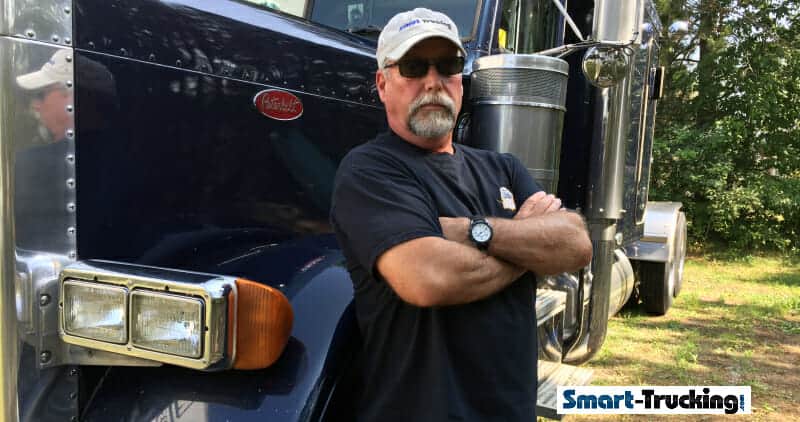 There is a notable lack of control over time sensitive freight movement.
If safety is a primary concern on our highways today, is everyone doing their best to protect the lives of others and still in agreement with the concept of shipping 'time sensitive' freight?
Throwing Caution to the Wind
For the drivers who haul tightly scheduled loads, they know that in their efforts to 'do a good job for the boss', they've driven too fast, driven in extremely bad weather conditions and at times when their bodies and minds were tired and knew they should stop.
Anyone who says they didn't do at least one of these things at some point in their career in the past, isn't being entirely truthful or has a convenient memory.
Most truckers want to do a good job and many dispatchers, owners, shippers and receivers have and continue to impose unrealistic time schedules on drivers.
No Special Safety Concerns: Time Sensitive Freight
If safety truly is the ultimate goal, this type of dispatching shouldn't be allowed.
Ever been on the road in bad weather and while creeping along in low gear, looking for a safe place to land, had your doors blown off by a Fed-Ex truck pulling a set of wiggle wagons? Often times, you'll see them in the ditch up the road. This seems to happen, year after year.
I'd be curious to know how the big political machine at Fed-Ex keeps managing to dodge the fact that many of their drivers travel too fast for road conditions in that never-ending battle to meet their tight schedules or 'catch that plane'.
Years ago in Canada, some drivers may remember a company by the name, 'Qwik as Air'. They ran mail from Toronto to Vancouver with wiggle wagons. They're no longer around because their litany of bad wrecks put them out of business.
But it's not just the trucks that run mail or parcels that are subject to these tight schedules.  Trucks which pull anything from auto parts to produce are at times expected to run past the point when drivers know it's not safe.
The Trucker's Decision
Yet some drivers impose schedules upon themselves, or allow others to impose schedules on them that are not safe. Even running through the hours between 1 am and 6 am, have been shown to be dangerous due to the disturbance of the natural biorhythms of the body.
Ultimately, the decision to 'run hard' is up to the trucker. The driver is in charge. No one can judge each individual situation better than the driver….. no one is more qualified.
The driver has the advantage of not only knowing how they feel, but knowing that at the end of the day, the authorities and the driving public support them in their decision to stop when they are tired or the weather is bad.
There will always be another plane. The auto plant can stock more car frames so there's no danger of running out and shutting down their assembly lines. Walmart can learn to order and ship it's strawberries earlier. The world will still revolve, without risking human lives.
Are the Authorities Doing Their Best For Our Safety?
If the DOT is truly working for the safety of truck drivers and the driving public, as their mandate dictates, maybe they ought to crack down and audit more of the trucking companies that haul tightly scheduled and time sensitive freight.
To the best of my knowledge, no such controls are in place… makes me wonder why, when it's pretty evident, this kind of trucking is a big safety concern, and it ALWAYS has been.
Related Articles