This post may contain affiliate links. You can read the full disclosure policy, which is pretty dull, but
here it is.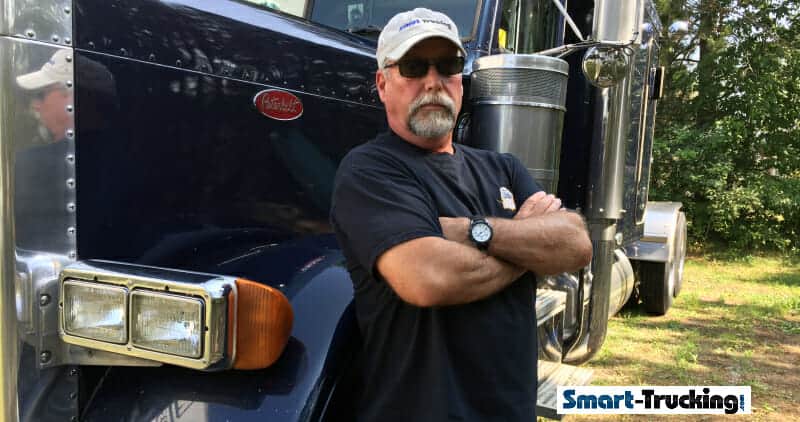 Accidents are called accidents for a reason. They're not a deliberate action. They're an occasion when something goes wrong. They can happen to anyone.
When safety is the focus of today's trucking companies and the government bodies regulating them, scenarios presenting greater or unnecessary risk should then be avoided to improve the odds of running a safe operation.
With all the log book scrutiny, there are still tired truckers on the road. Driver fatigue is still a problem.
There are companies who perform their work and driving tasks between the hours of 1am and 5 am, when it is well known that the human body is at it's lowest performance level.
When people are tired, they make mistakes. When you drive for a living, the consequences of falling asleep on the job are never good and most often fatal.
How necessary is it that customers must receive overnight deliveries? It is rarely necessary, I suspect.
It might make life easier for the shipper or receiver in some way, but I would think in almost all cases, shippers could stock pile or store enough product to get them through the early hours until the next day.
Better planning and a little more regard for the driver and his safety would greatly reduce the odds of accidents caused by fatigue.
Drivers are forced to drive tired because of the schedules imposed on them and that's not safe or morally right.
No load of hot freight is worth the risk….. ever.
Should there be rules that no drivers should work between 1 – 5am? Shippers, receivers and trucking companies would cry that not being able to work between 1 am and 5 am would lower productivity.
Maybe… but is their goal for greater productivity worth a life?
Drivers must always let their common sense prevail. Never, never, never drive tired. There's never a good enough reason to take the chance.
More Articles