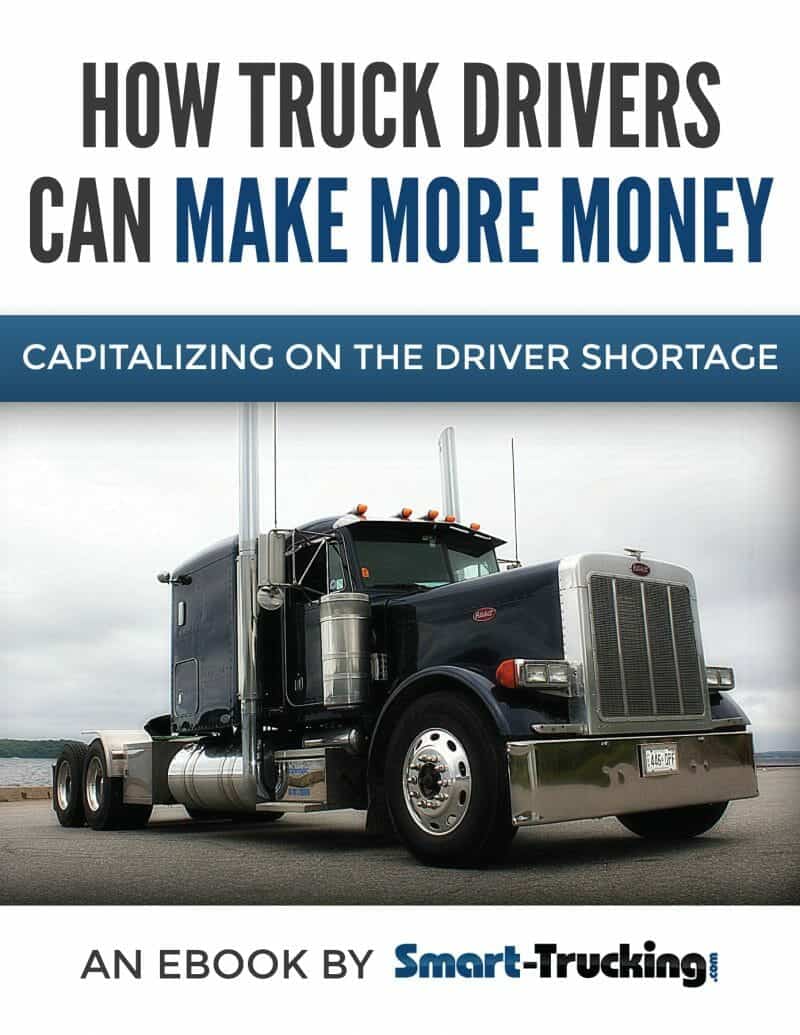 This eBook, How Truck Drivers Can Make More Money, outlines the problem of low wages earned by today's professional truck drivers. More importantly, it gives solutions to the issue of low wages.
It is a call to action for all truckers to demand higher wages and better working conditions.
The present industry standards of driver pay are no longer acceptable.
At Smart Trucking, we believe all drivers deserve fair pay.
 Table of Contents
Introduction 
The Evolution of the Driver Shortage
Causes of the Shortage
Solving the Driver Shortage
How to Capitalize on the Shortage
Introduction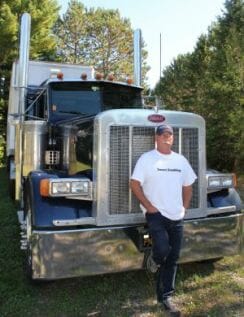 In the 40 years I've worked in the trucking industry. One of my main goals has always been to make the most money possible at whatever job I was working at.
Whether as company driver, owner operator, an independent with my own authority or a fleet owner, I've battled to make the best profit I possibly could, without sacrificing my sanity or my health.
Like many other truck drivers today, I am frustrated and fed up with low pay.  It's no secret that the wages of the professional driver have not kept up with the cost of living.
Truckers today have never been in a better position to leverage for better pay. The current situation in the trucking industry presents itself with a high demand for drivers.  It's a remarkable opportunity for truckers to make more money at their jobs.
How Truck Drivers Can Make More Money: Capitalizing on the Driver Shortage, tells how the driver shortage came to be and just what this shortage really means to truckers.
This eBook presents some of my strategies for taking advantage of this shortage. There are ideas to elicit more money out of the trucking companies bank accounts and into your wallet, where it belongs.
The money belongs to you. You have earned it. You deserve it.
There's no reason to be intimidated by the big trucking companies of the 21st century because In the present driver shortage, they need us more than we need them.  They just don't want us to know it.
Dedicated to Truckers Everywhere
This Ebook is dedicated to the men and women of the trucking industry whose hard work and long hours away from home,  deserve better pay and working conditions.
Truck drivers CAN make more money, by capitalizing on this driver shortage.
In 2016, the trucking industry had a published shortage of 30,000 drivers. In reality, the number is even much higher than that. With a 100% turn-over in the truck load sector, it's hard to tell at any given time the numbers of drivers employed by any one carrier, as the turn over rate is ongoing.
This huge turn over ratio reflects drivers jumping from job to job, all in search of higher pay, better working conditions or both.  The rate shows drivers are not finding jobs and wages with which they are satisfied.
The trucking companies are coming to the conclusion that the shortage is seriously affecting their profit margin. .
The current shortage was inevitable. It was totally preventable and completely foreseeable by anyone paying attention to the industry over the past 85 years. Yet it happened anyway.
But, every cloud has it's silver lining and for the first time in many years, the silver lining is finally in the driver's favour.
This eBook is an insight into the history and conditions in the trucking industry which have caused the driver shortage and how this shortage was created.
More importantly, we'll take a look at how we as truck drivers can make more money, by taking advantage of the shortage of drivers situation.