Truck show are THE place to see those custom big rigs you've been dreaming of. The shiny, sleek and tricked out 18 wheelers you'll see at these trucking events, will make your heart pound.
They're long, lean, low and way cool. Many shows for big trucks often have a specific focus. Some are old school vintage models, antique and classic semi truck models are most popular.
We like the low key events that focus on the fun of getting together with other truck owners, to  give their rigs a good old fashioned clean up and 'spit and polish', and show their rides for others to see. We like the no competition shows best.
The shows and events for trucks, are not just about custom trucks. They are also for educating the public, and giving them a better, more in-depth understanding about the trucking industry. A custom truck show will highlight the best of the industry, so in a way, it helps the public see there are good things about trucking.
These shows are just plain loads of fun too.  There's the opportunity to meet other truckers, make new friends  and get a chance for a little socializing with old friends, too.
It doesn't matter if you love Peterbilts, Western Stars, Macks, or if a Kenworth turns your crank, there's lots of these cool trucks to see at a truck show.
Below, you'll find just some of the fantastic events held around the country, along with the dates of upcoming shows.
If you would to have your  TRUCK SHOW information added to the schedule, send us a note.
We'll add your show and details.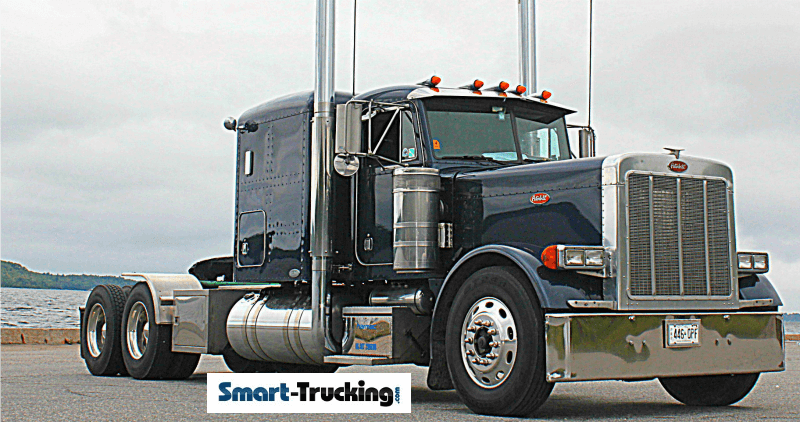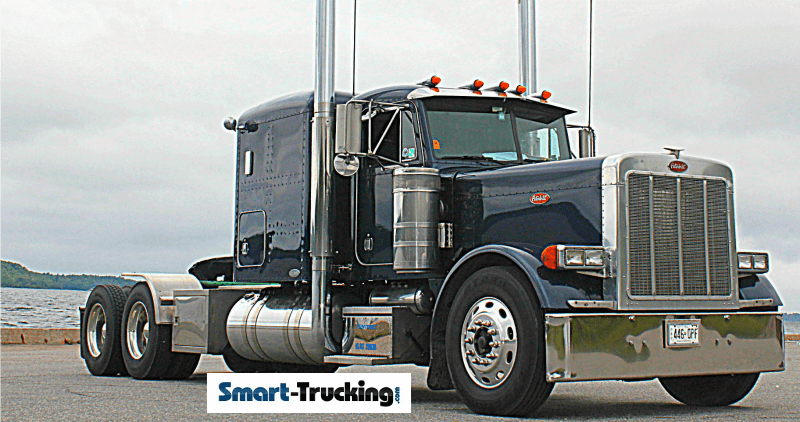 Custom Truck Show Schedule
January Truck Shows
No events scheduled.
February Truck Shows
Mid-West Truck & Trailer, Peoria, IL Feb 2019
March Truck Shows
MidEastern Chrome & Custom Cruise-In, Gaston, S. Carolina March  2019 – No registration fee… free event, 8 am-5pm. Draws, giveaways, entertainment and lots of fun. Great for families. Contact Danny 803-737-3381 for more info.
Mid-America Truck Show, M.A.T.S., Louisville, KY – One of THE biggest and most popular of the shows. March 2019.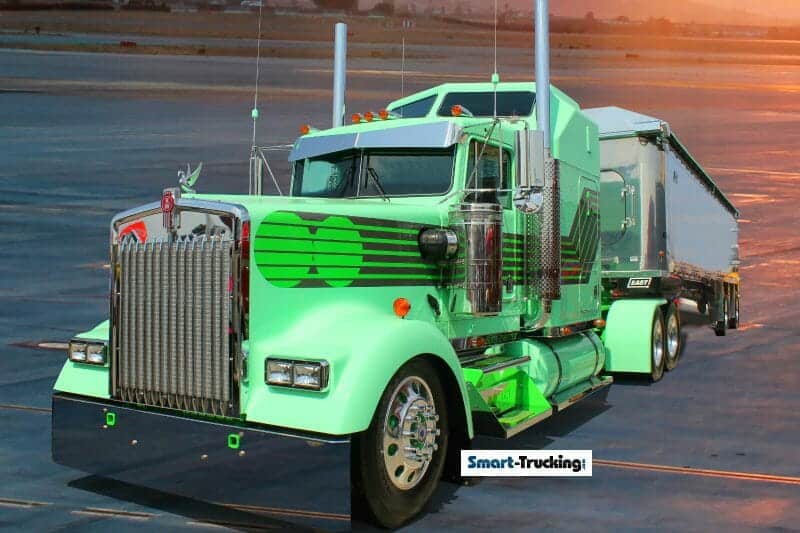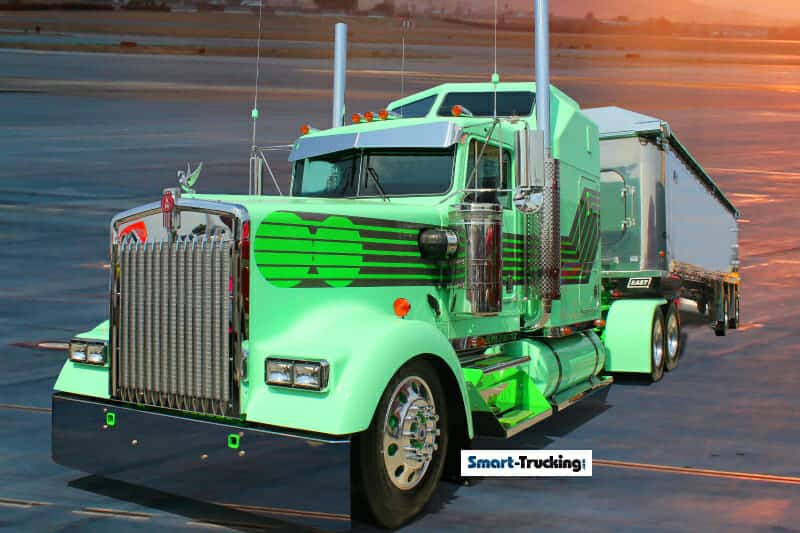 Related Article > Kenworth Truck Gallery – Trucks 20+ yrs
 April Truck Shows
75 Chrome Shop, Wildwood, FL , April 2019
Class 8 On the Lake, Geneva on the Lake, Ohio, April 2019, (Check out their FB page for more info https://facebook.com/Class-8-on-the-lake)
Truck World, (Trade Show) Mississauga, Ontario, Canada – Held in Mississauga every 2 yrs (in Quebec alternate years)
May Truck Shows
Midwest Pride In Your Ride Tr., Tri-State Raceway, Earlville, IA, May 2019
Annual Peterbilt of Council Bluffs, Council Bluffs, IA
Annual Mother's Day Convoy, May 9, 2019 Lancaster, PA
Annual Greater Cincinnati Chapter of ATHS, Fairborn, OHIO
Joplin 44 Petro Truckers Jamboree, May 2019, Joplin, MO
Antrim Diesel Dyno Day,  May 2019, Greencastle, PA
Outsiderz 2nd Annual Benefit Show & Shine, Doswell, VA, May 2019
United We Roll Truck Show, Morgantown, Pennsylvania, May 2019
Related > Cabover Truck Photo Collection 
June Truck Shows
American Truck Historical Society, Lexington, Kentucky, 2019
Paul Riggle and Sons Truck Show,  Apollo, PA June 2019
Shell Rotella Super Rigs, White's Travel Center, Raphine, Virginia, June 14-16 2018
Downhome Truck Show, Humboldt, NE  June 2018
Buckeye Invitational Truck Show, Springfield, Ohio, June 8-9, 2018
Annual Ohio Vintage Truck Jamboree, Ashland, OH, June 16-17, 2018
Western PA Pride & Shine, New Castle, PA  June 2018
Wheel Jam, Huron, South Dakota June 2019
Ohio Transport for Christ T.S., Mt. Hope, OH, June 2018
Great West Truck Show., Las Vegas, NV
East Coast Large Car, June, 2017 Augusta, NJ
Hookstown Big Rig Extravaganza, Hookstown, PA
Texas Trucking Show, Houston, TX, 1-888-255-0077, June 9-10,2018
Kory Lafferty Memorial Truck Show, Joplin, MO June 2018
Transport For Christ Truck Rally, Lebanon, Pennsylvania, June 23, 2018
Canadian Truck Driving Championships, Barrie, Ontario,  July 13-15, 2018 
Clifford Antique Truck Show, June 29-30, 2018, Clifford, ON
Related > Gallery of Custom Trucks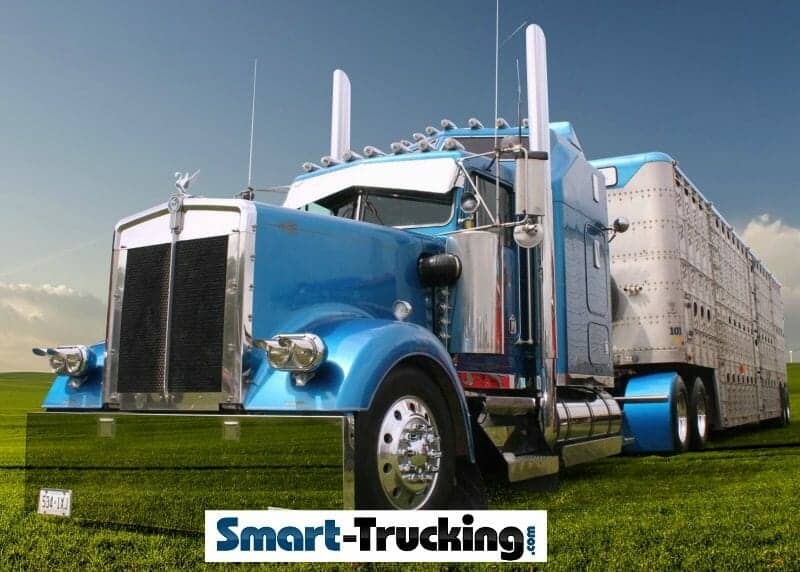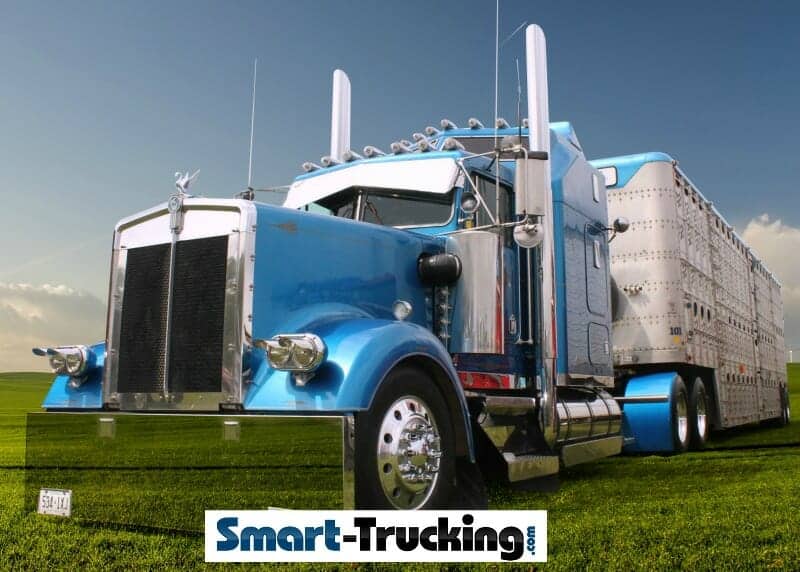 July Truck Shows
Made in the Shade, David City, Nebraska, July 21, 2018
Walcott Truckers Jamboree,  Walcott, IA, July  2018
Metzger Show & Shine, Warsaw, Indiana, July 6, 2018
America's Expedite Trucking Show, July 20-21 2018, Wilmington, OH
14th Annual Antique, West Newton, PA
Keystone Diesel Truck Nationals — Mohnton, PA July, 2018
Top Gun Large Car Shootout, Rantoul, IL, July 27-29, 2018
Gulf Coast Big Rig Show – 3rd annual, Biloxi, MS July 12-14 2018: a big rig convoy on Friday night, on the beach road.
Related > Custom Truck Photo Gallery 
August Truck Shows
Carlisle Truck Nationals, August 3-5,2018 Carlisle, PA
Rodeo Du Camion,  Notre-Dame-Du-Nord, QC, August 2-5, 2018
ATHS Iowa-Nebraska Classic Show — Omaha, NE  Call (816) 891-9900 for information.
Great Salt Lake Truck Show, Lehi, UT August 17-18,2018
Waupun Truck Show— Waupun, WI, August 10-11,2018
Tower Tree Trucking Classics, Greensburg, IN, August 10-11, 2018
Eau Claire Big Rig Truck Show — Eau Claire, WI August 17-19,2018
Great American Truck Show/GATS, Dallas, TX — Another of the super massive truck shows, August 24-262018
Western Maryland Truck Show — Grantsville Town Park, Grantsville, MD – I68, Exit 19, August 24-25, 2018 NOTE: LAST SHOW!
Truckers Helping Hands Chrome & Light Show — Henderson, Kentucky, August 17-18, 2018
Related > Gallery of Peterbilt 389 Photos
September Truck Shows
Annual Eastern Shore Large Cars — Caroline County 4-H Grounds, Detour Rd., Denton, MD, September 8, 2018 www.facebook.com/ESLargeCars
Lanita Specialized LLC Annual Truck Show , Mount Aetna, Pennsylvania,September 8, 2018
Richard Crane Memorial, St. Ignace, MI September 14-16, 2018
Busted Knuckle Annual Truck Show  Tonkawa, Oklahoma, September 14-15, 2018( Call 800 299 5308)
U.S. Diesel Truckin' Nationals — Raceway Park, Englishtown, NJ Sept 2018
Great Lakes Truck Expo — Cleveland, OH
ATHS Chapters Tri-State Antique Truck Show — Winchester VA, September 20-22, 2018
Guilty By Association Truck Show, Joplin, MO September 27-29, 2018
Big Iron Classic, Kasson, MN  September 7-8, 2018
Annual Masonic Motorama, Nazareth, Pennsylvania, September 22-23, 2018  (Call 484 239 5294)
No Coast Large Cars Truck Show, Britt, Iowa, September 1-2, 2018
Tower Tree Trucking Classics, Greensburg, Indiana, September 10-11, 2018
Winchester Truck Show, Winchester, Virginia, Sept. 20-22, 2018
October Truck Shows
 Truckers for Hope Jamboree , Mackeyville, Pennsylvania, October 5, 2018
Annual Truckin for Kids Irwindale, California, October 6-7, 2018
Charlotte Diesel Super S., Charlotte, NC
Large Car Magazine Southern Classic, Lee Hi Travel Plaza, Lexington, Virginia, October 13, 2018
California Trucking Show, ON Convention Center, Ontario, California — October 20-21 2018
November, December
No events scheduled.