This post may contain affiliate links. You can read the full disclosure policy, which is pretty dull, but
here it is.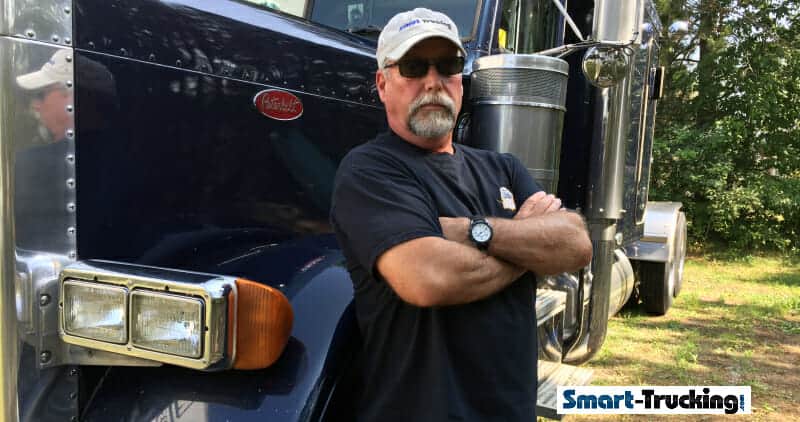 Does it urk you, that truckers and 4 wheelers are not treated as equals? As a trucker, do you ever feel like a third class citizen?
Let's look at a few of the inequalities I've personally noticed, between these 2 groups which share the roads each day.
Truckers can no longer operate a radar detector in their trucks, but 4 wheelers can.
Can't run in the third lane or fast lane, but 4 wheelers can.
More and more states and provinces are mandating speed limiters and electronic tracking for trucks. Don't see that happening with cars.
No vehicle inspection stations and scrutiny by inspectors for the driving public
No rigorous testing for licensing and health requirements for 4 wheel operators, yet they're the ones causing the large majority of accidents.
Other jobs don't expect their employees to wait around for free, like truckers do at shippers, receivers, scales or at repair shops.
Stores and restaurants want trucks to supply them with the goods they need, but often don't like rigs parking in their lots, when they shop or eat at the restaurants
Why don't you feel flattered and look impressed when in an interview for a new driving you when you're offered the same rate of pay you made 20 years ago?
To add insult to injury, the companies expect drivers to be stupid enough to think they're offering them a good deal!
No wonder truckers today don't feel like they're getting the deal of a lifetime.
It's not even close….. and no wonder truck drivers don't encourage their children to get into trucking, nor recommend it to their friends!
Truck Driver Comments on Equality of Truckers and 4 Wheelers
Yes we are governed by a different standard. Yet perhaps this standard is higher for a reason. Maybe we as truckers need to start to look in the mirror and not be 'that guy'. When you see the common image of our profession, it is not the well dressed and well groomed, polite and well spoken driver. No, we are still seen as the overweight, poorly groomed cussing slob. We are seen as the uncouth slob who leaves bottles of urine on the side of the road. We are seen as the dangerous ones who drive on caffeine for 30 hours at a time.
Only we can change our image. I am proud to be a trucker. I can look in the mirror and say I passed the rigours of the testing and I uphold those higher standards. (By: Joe)
You forgot a very big inequality: insurance. And in court, it's always the fault of the big bad truck driver. (By: Bill Parisian)
N

o, truckers and 4 wheelers are not treated equally. We are treated like the bad guys because of a few pigs! Not all of us throw GARBAGE in the parking lots or scale houses.
They built all these new service centers 401-400 with barely enough room to park much less sleep. Then, you get the inconsiderates that leave their trucks running all night or reefers.
More Articles