This post may contain affiliate links. You can read the full disclosure policy, which is pretty dull, but
here it is.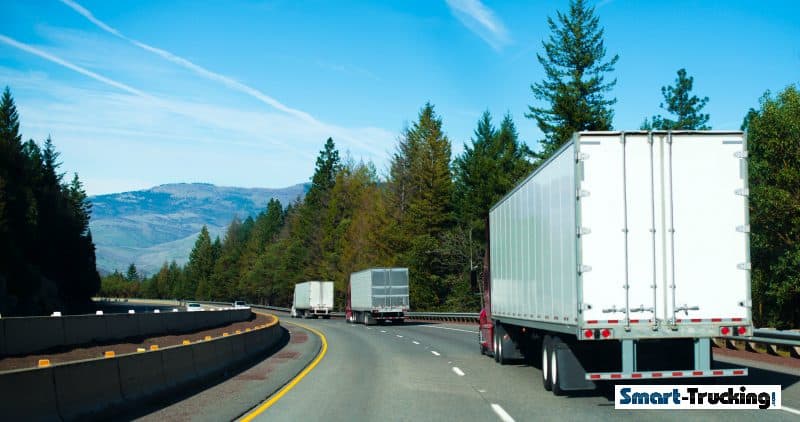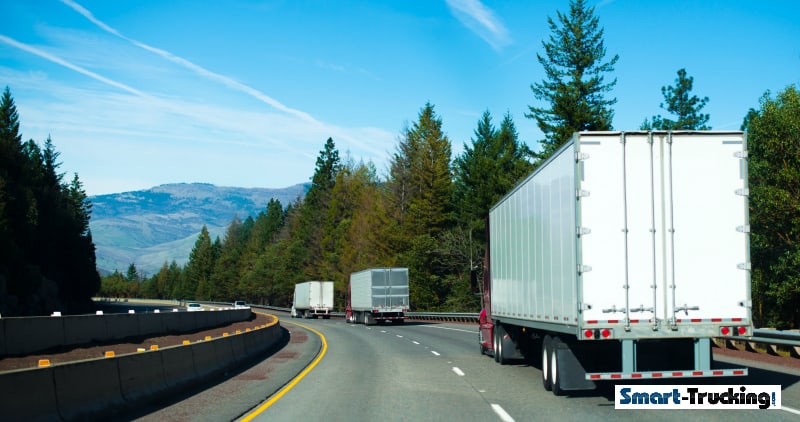 Trucking companies have the ability to make or break the career of a truck driver.
In today's trucking industry, there are more trucking companies than ever. The chore of sifting through them and finding a decent carrier to work for near you, can be a challenge.
5 Quick Tips For Professional Drivers Looking For a Good Trucking Company To Work For
Don't jump in too soon. Do your research and shopping first. Then weight your options. Changing jobs often reflects poorly on your driving record. It also costs you money.
Don't believe everything you read.  Beware of websites or people promoting a particular trucking company. Chances are, what you are seeing is a paid promotion for the company, even if the article doesn't look like an ad.
Know what type of trucking you want to do. Flatbed? Reefer? Tanker? Van? Do your research.
Ask other truck drivers about their personal experiences with a company. First hand experiences can be invaluable. However, you should consider the reliability of the source.
Research the company. Are there many drivers who have been with the company for over 10 or 15 years? Is there high turnover? How long has the company been in business? Do they constantly run ads for drivers? Check out their credit score. Information such as this will give you an idea of the credibility and strength of the company.
THE DRIVER RECRUITER
Most likely the first person you'll have contact with at a trucking company is the driver recruiter.
Know how to handle the recruiter and get what you need to know.
HOW TO FIND THE BEST TRUCKING COMPANY TO WORK FOR
TRUCKING COMPANIES TO INVESTIGATE FOR A TRUCKING JOB – U.S.
We have researched and found these U.S. trucking companies worthy of further investigation for employment.
TRUCKING COMPANIES TO INVESTIGATE FOR A TRUCK DRIVING JOB – CANADA
COMPANIES WITH CDL TRAINING + A DRIVING JOB
When it comes to working for the mega carriers, it seems to be a love 'me or hate 'em attitude in the truck driving community.
However, don't dismiss these big trucking companies as potential employers.
Getting on board with one of these large companies can be very advantageous to a new CDL driver.
Be smart. Take advantage of the perks, even if it's only to get your CDL training and some behind the wheel driving experience.
It's worth knowing what they have to offer.
PRIME
EVERITT
ESTE
OLD DOMINION
TRUCKING COMPANY WITH BY-THE-HOUR WAGES OR SALARY
We at Smart Trucking are of the opinion that carriers which pay by the hour or salary, can be an excellent choice.
Denis Gray Trucking, Washington, U.S. —  My interview with this small flatbed trucking company in Washington State, and their new and improved pay package structure.
Arthur Trucking
CH Express
TRUCKING COMPANY RECOMMENDED BY TRUCKERS
Often, the best advertising a company can have, is past or present driver opinions on their experiences with the company.
Trucking Companies Recommended by Truck Drivers
CARRIERS HIRING NEW TRUCK DRIVERS
Drivers without experience will often encounter difficulty in securing a job. However, there are a number of carriers who will hire new truck drivers with little or no experience.
Job Search Tips For Inexperienced New Drivers and Carriers Hiring New Truck Drivers
COMPANIES HIRING CDL DRIVERS WITH A CRIMINAL RECORD
Drivers with a criminal record, especially a record with a felony, will have difficulty getting a driving position.
Check out these companies which may hire felons. Find tips for your job search if you have a felony on your record.