This post may contain affiliate links. You can read the full disclosure policy, which is pretty dull, but
here it is.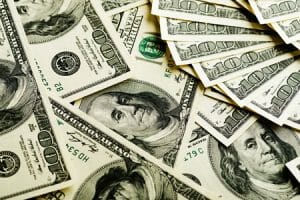 Trump is now in the White House. Americans have spoken and elected a new president.
It is evident Americans want change. They are fed up with the present circumstances, especially the truckers.
Trump and the Trucker Vote
In fact, our huge trucker population helped put Trump in power. It should also be noted there were significant contributions to Trump's campaign from some of the larger trucking companies.
Can Trump Help the Average American?
Will our new leaders of North America be able to help the average person?
Trump is a billionaire. He was born into wealth. Does he really know what the average worker experiences? The other presidential candidate was Hillary Clinton, also born with a silver spoon in her mouth.
Canadians also recently elected a prime minister who was elected primarily due to his popularity, as he tagged on the coat tails of his father, a former prime minister.
I would guess that neither Trump nor Trudeau Jr, know anything about trucking. They'll be guided by bureaucrats, with their own agenda.
The American Trucking Association and the Ontario Trucking Association do not represent the truck driver. They represent big trucking companies of ten publicly traded trucking companies.
Their sole interest? Profit. Just to clarify, profit for their companies, not profit for the truck driver.
Truckers Are Sick of Hearing About the Driver Shortage
Personally, I tired long ago of listening to the various reasons the ATA and other organizations were dreaming up, as to why there was a truck driver shortage. They did whatever they could to distract and steer the conversation away from our low wages as drivers.
Truckers know why the shortage exists. There's one simple reason: poor pay.
Seasoned drivers wouldn't retire early or go looking elsewhere for work, if the job paid fairly.  New drivers would be easily drawn to the trucking industry if the money was better.
A few measly cents/mile pay raise by some carriers, just doesn't cut it. Hourly pay is the fair way to pay a driver, just like everybody else.
Will Trump Make America Great for the Truckers Too?
Every worker ought to be able to own a house, buy groceries, be able to take a occasional vacation and save money for their retirement.
Truck drivers were at one time able to afford all of these things. However, that is no longer the case.
Trump has promised to 'make America great again'.  Great in my books, means being able to afford the things which every citizen deserves.
Will he keep his promises? Will he make life better for the trucker?  Can we expect fair pay?
We are counting on you, Mr. Trump, to bring good things to the trucking industry.
By the trucking industry, I mean the life blood of the trucking industry, the truckers, not the trucking companies.
We voted for you, Mr. Trump.  Now, show us that you value our work, as we keep America moving, every day.
More Articles For You