This post may contain affiliate links. You can read the full disclosure policy, which is pretty dull, but
here it is.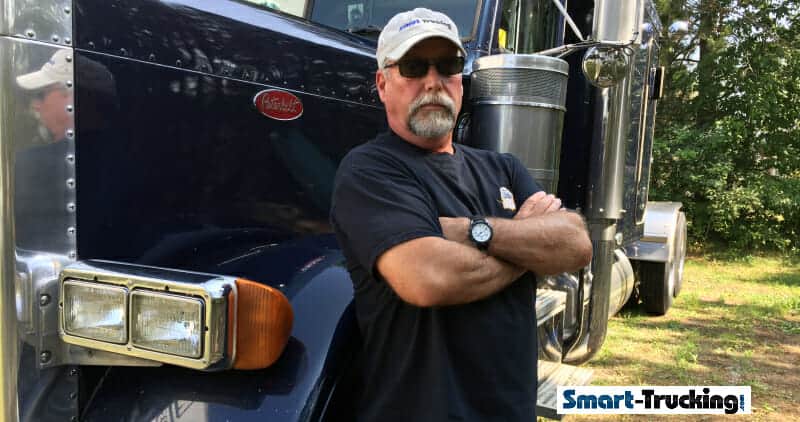 I read an article recently in a Canadian trucking magazine entitled, 'Will they come back?"
The quote refers to qualified truck drivers over the age of 65, who refuse to tolerate Ontario's mandatory re-testing of Class AZ drivers 65+ yr. or older, who have left the trucking industry.
The article also referred to commercial drivers in general, who are leaving their jobs to find work in different vocations.
The Answer
The answer to their question of whether or not they'll return? I say, 'No', they won't, and here's why.
Too Little, Too Late
Ontario's political machinery says 'Yes', they're willing to drop the mandatory testing of older drivers. But it will take some time for this to take effect… probably a year or so.
To add insult to injury, the government is not in any big rush, to help the truckers out in the mean time, if they EVER really intend to.
The damage done to our industry's drivers has gone on far too long already, and there is no realistic or adequate reversal in sight.
So when asked, if these drivers will return, no one should be surprised to know, that these drivers will not come back to trucking.
Maybe the powers that be should have paid attention sooner. Truckers by nature, have always been hard workers and been willing to give. They often go that extra mile for their employers.
Attracted to Other Jobs
Employers in industries other than trucking are recognizing this and doing what they can, to attract former truckers to their field.
Whether it be construction, warehousing, consulting work or whatever, drivers are looking for other opportunities….better opportunities.
Former truckers are finding jobs with better pay and working conditions and far more home time than they did as truckers. Many also note the appreciation they're receiving from their new employers for a conscientious job well done.
The Point of No Return
The door to the chicken coop was left open too long. There's now too much attractive feed outside. It'll be too hard to 'shoo' them back inside now.
Only a completely new package is going to attract and lure the 'best of the best' of these seasoned vets, back to the driver's seat.
I suggest to the authorities, that they not call upon these drivers until they've got a plan put together and it's ready to go.
Then MAYBE, just MAYBE, they'll take a look at it.
Until then, the powers that be, are just wasting their time and that of this valuable commodity of experienced truckers.
Related Articles