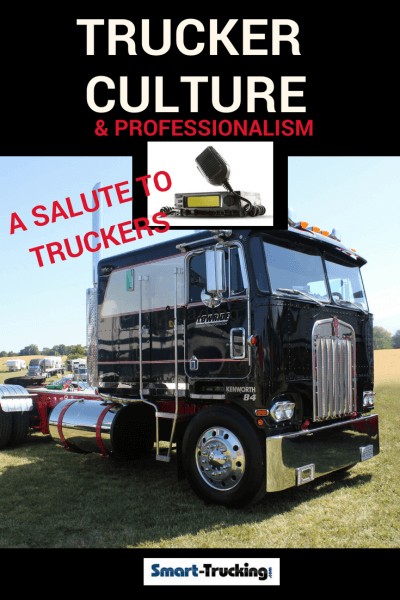 Trucker culture is a unique culture. It even has a language of it's own.
But over the years, a rapidly growing population demanding more goods, therefore an increasing demand for more trucks and more truck drivers, and highways have become busier, the trucker culture, professionalism and values of a proud, hard-working group of men and women, begins to weaken.
No time to stop and help a fellow trucker or a four wheeler in distress
Time is money for truckers where the majority are paid on a piece work system, by the mile.
More drivers are needed to fill empty seats, means truck driving schools and programs running driver assembly lines to pump out new drivers fast.
Increasingly complex Hours of Service regulations and an increasing number of rules, increases the stress level for professional truck drivers and hurts the pocketbook of the average trucker
The level of respect for the professional truck driver is at an all time low.
In this section of our site, we will
address the issues which have brought about in some cases permanent damage and have hurt our trucker culture and profession
reminisce about old school ways and old school trucking days
tell a few trucking stories
and appreciate the journey of the truck driver from other parts of the world.
Professionalism, Stereotypes and the Old School Ways
Respect For the Professional Driver
Old School Days and Ways
Trucking Around the World
Trucker Culture
Truck Driver Stories
Truckers have always been known for telling some great stories of their adventures and sitings on their travels.