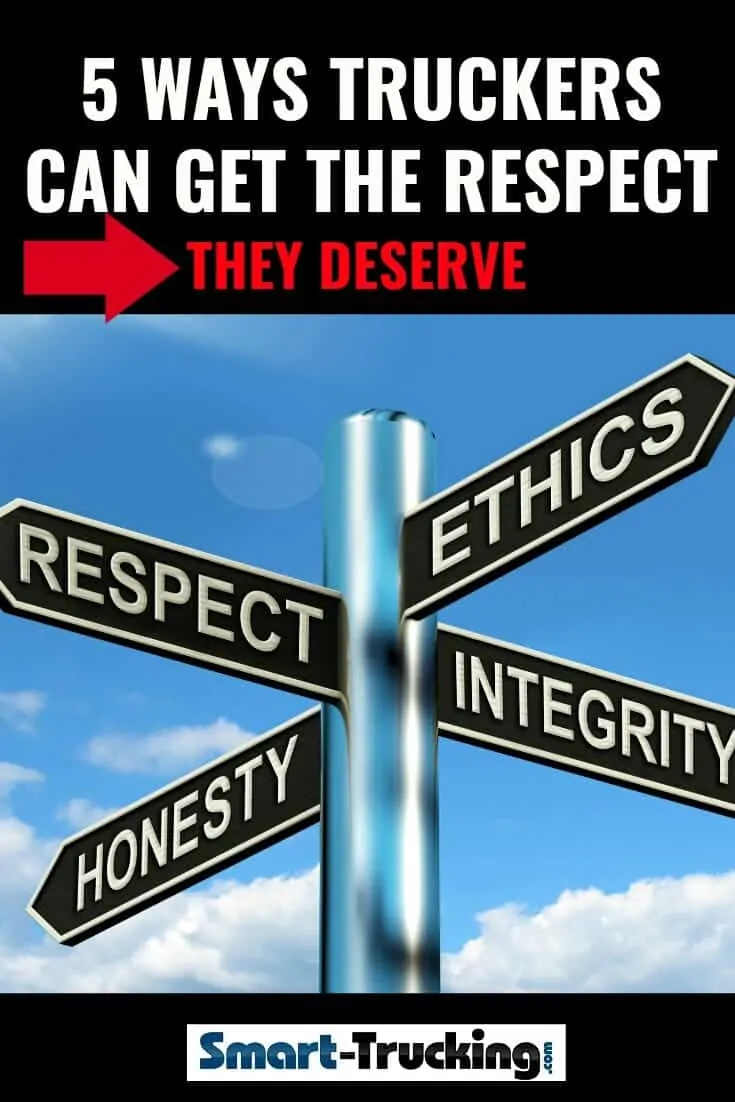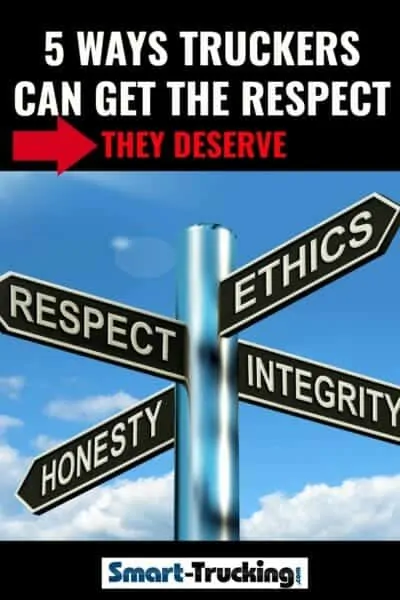 Do today's professional truck drivers deserve respect?
I don't think there is any doubt these days, that truckers are no longer viewed as 'Knights of the Road'.
Not only do we have a real image problem with the driving public, we also have to fight to be respected by the companies that we work for.
Even among the truck driving community, it seems the respect we once had is gone. We need to correct this and we can.
Why Respect for Truck Drivers is Fading
If we want to regain the respect in the trucking industry that we once had, we first need to emanate our own self-respect and act accordingly.
Have you ever seen a doctor or a lawyer or any professional come to work in sweatpants pants or a t-shirt with stains all over it? I haven't. Truckers by no means need to follow any dress code, however, showing some care for your appearance makes you feel better about yourself.
It's tough sometimes to have self-respect when you're being poorly treated by others. Being mistreated brings you down.
When you respect yourself first, then there is no good reason to allow yourself to be mistreated. It's not just part of being a driver. It's part of being a human being. It's part of professionalism.
No shipper, dispatcher or receiver can treat you poorly unless you allow it. Don't allow it.
Can you think of any professionals who work for free, or donate their time, other than to a charity?
Trucking companies, shippers, and receivers are not charities and you don't owe them anything. They are a part of your professional network. If they aren't maintaining a professional respect for your work then it may be time to find a better company to work for.
We are skilled professionals. Act accordingly, dress accordingly and don't put up with having your status downgraded by anyone.
5 Ways Truck Drivers Can Regain Self-Respect
1. Ask For What You Want — If you are looking for a raise, or feel you ought to be paid for something you weren't paid for, you must ask.
2. Find a Better Trucking Company — If the carrier you are working for does not give you the respect you've earned and deserve, it may be time to seek out greener pastures. There are good trucking companies out there who treat their drivers fairly and pay decent wages.
3. Look For Work Where You are Respected and Paid Fairly — This may mean if you are unable to find a good job, leaving the trucking industry in pursuit of a different line of work.
4. Look and Act the Part of the Professional You Are — Part of getting respect is not only talking the talk but walking the walk. Be sure you are acting and presenting yourself well to your carrier, shippers, receivers, customers and other truck drivers.
5. To Get Respect, It Is a Must to Have Respect For Yourself — You have earned it and deserve it. If you allow yourself to be treated poorly, you are giving the other party the message that it is acceptable to treat you in a disrespectful manner.
Related > One Simple Rule to Being Happy in Your Trucking Career
PROFESSIONALISM in Trucking – Building a Foundation for Respect
Professionalism is a cyclical thing. The more you look and act the part, the more respect you'll receive. A lot of how we behave and project ourselves comes from our initial training.
The driver training schools and company training programs for new drivers need to instil the fact that truck driving is a skilled profession.
I've read how the training programs work at some of the mega carriers.
With such hard hours, poor benefits, and pathetic training standards, I find it hard to believe new drivers would put up with such treatment.
NO wonder so many new drivers just quit and walk away from our industry. These truck drivers are shown little respect from the very beginning of their driving careers.
Some of these poor buggers are expected to ride with a driver trainer of questionable skills, both driving and moral, for weeks at a time, living out of the cab of a small truck. That's archaic.
The trucking company is demonstrating a lack of respect for the driver right from the start, by expecting him or her to put up with these awful living conditions.
New drivers should understand from the start that once they're on the road, they'll be mingling with all sorts of people, but they'll be out there with some well experienced old school professionals. These are the guys to watch and learn from to improve their craft.
The career which the drivers-in-training have chosen to enter is an honourable one and drivers need to be treated accordingly by their trucking company.
Related >Surviving Your First Year of Your New Truck Driving Career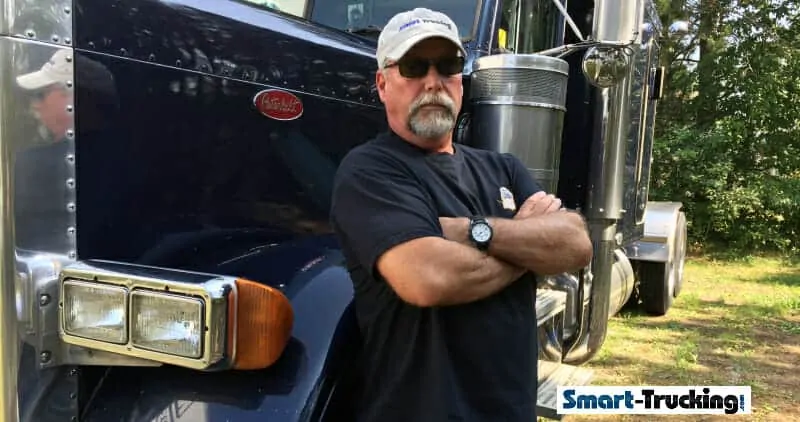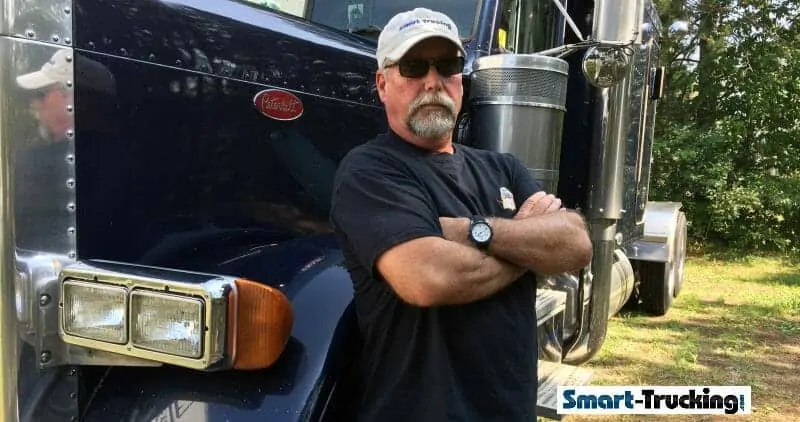 Respect For Other Truckers – Bring Mentoring to Trucking
When I think back nearly 40 years ago, about the older truckers from whom I learned and befriended, they were always willing to take the time to show me how to do things.
They gave me advice about everything from maintenance tips to how to chain up, and even where the best restaurants were located. They were willing to share their knowledge gained from years of over-the-road driving experience.
As seasoned drivers, we should be willing to do the same for new rookie drivers.
Maybe if we all clean up our act a little bit, trucking will again become a career which young people will be excited to pursue.
Respect From Trucking Companies
The driver shortage which trucking companies are experiencing should be a wake-up call to those companies on how they train and hire new drivers and how they're treating the rest of their driving fleet.
Consider the fact that the trucking industry maintains a 100% turnover rate, you'd think that trucking companies would be working to improve their driver retention. They could start by showing their truck drivers more respect. As we all know, big companies can be slow learners.
Trucking companies often show disrespect in two ways: poor driving conditions and poor pay.
Related > 5 Important Things You Should Know About a Career in Trucking
Lack of Respect Leads to Poor Driving Conditions for Truckers
For the most part, I was fortunate enough to work with small trucking companies, which were privately owned, who treated me fairly and paid me well.
However, I was selective about the companies I worked with as I knew when to hold 'em and when to fold 'em – like when I sensed a trucking company was in financial trouble.
I tried working with 2 large trucking companies. But both instances proved to be bad experiences.
One of the things which I experienced from time to time was being talked down to by some shippers, receivers and sometimes some employees of the bigger trucking companies. I did not tolerate this. They have no right to treat any truck driver with such disrespectful treatment.
Many of the big carriers are run by people who either don't know or don't care what their drivers experience day to day. I think it's fair to say though, that none of the management team at any trucking company would tolerate being treated poorly. Why should their drivers?
On another occasion, I was delivering to a factory in Indiana. There were 3 Schneider drivers (bob-tails), waiting for their trailers to be loaded. These drivers had been waiting 3 days to be loaded. They were eating their meals from vending machines in the lobby of the factory!
They said that the carrier would not allow them to bob-tail with their trucks 12 miles to the nearest town to a restaurant. Chances are they probably couldn't have afforded many restaurant meals anyway. I could hardly believe how badly Schneider's was treating these truck drivers.
These drivers were not being paid for their waiting time. The company didn't even provide a meal allowance so they could at least eat properly at a restaurant.
In a final and tragic example, Michael Boeglin was a young, truck driver delivering at Thiessenkrup – a dangerous ghetto in Detroit. He arrived late at night and the shipping department would not allow him into their yard to sleep until his morning delivery appointment.
Michael was not granted safe parking and as a result, he was murdered that night in his vehicle. Lack of safe parking for truckers can be deadly in more ways than one. It's not only disrespectful to deny a truck driver safe parking but shows an outright disregard for their life.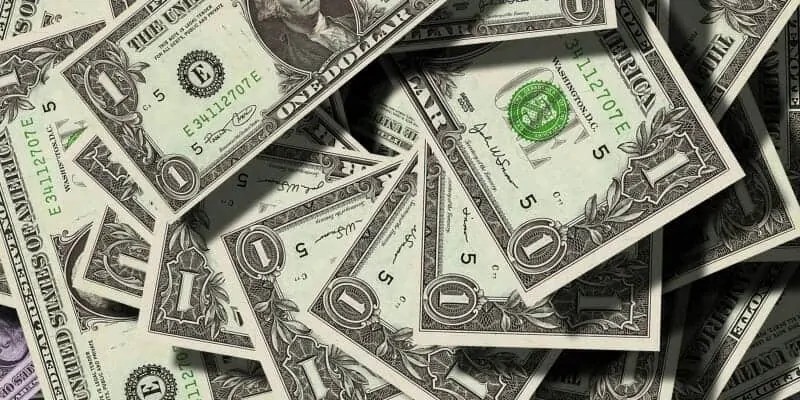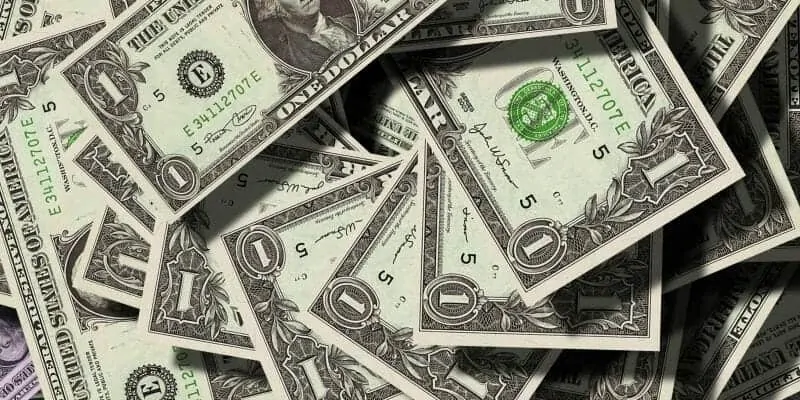 Truck Drivers Deserve Better Pay
Poor pay is a huge problem in the trucking industry and it seems to get worse each year.
I recall when stopping at the truck stop, Little America, there was a Prime truck parked over a few spots from where I was parked.
There was an entire family living in this little truck – the driver, the wife, 2 kids and a dog. I chatted for a while with them. They were on Prime's Lease Operator Plan (The Never Never Plan as I like to call it).
They had indicated they had cleared under $500 US for the month, after the carrier had taken all of the deductions from the pay — fuel, truck payment, maintenance etc.!
That evening, they cooked TV dinners on the engine of their truck. There was no way they could afford to eat in the truck stop restaurant. These TV dinners were sold especially for truckers, to cook by this method.
These people were eating a steady diet of macaroni & cheese dinners which reeked of diesel fuel! This was all they could afford.
This is an unacceptable standard for a hardworking truck driver.
Related > The 7 Keys to Achieving Success at Truck Driving School
The Philosophy Behind Respect For Truck Drivers
I have been in involved in the trucking industry for about 40 years. Throughout those 40 years, I made a very good living from trucking.
I've been selective and careful with the companies I've worked for but I've always held myself to a standard.
Truck drivers are hard working people. They deserve to be treated fairly. It is easy to see many examples of the lack of respect given to the truck driving community.
If you look around the truck stops, there are many, many drivers who live in substandard living conditions. They can't afford to eat well, many who have been sitting waiting for loads without pay for the waiting time, owner operators broken down without the financial means to repair their trucks, drivers abandoned by their trucking companies (eg. Arrow Truck Lines, several years ago), drivers on lease operator programs.
Truck drivers are the backbone of this country. The economy would grind to a halt without us. I do not think it is asking too much for some respect and decent pay for the job we do.
No truck driver deserves to be cheated by a trucking company every other pay. All drivers deserve better.
Under the mega carriers, trucking has become a lot like a form of slavery. An online publication recently referred to a trucking job, as a "sweatshop on wheels".
As sad as it is, the analogy is pretty accurate in describing the reality in the trucking industry.
No one will deny that transforming an industry isn't easy. But each stone must be placed to build a better future for truckers.
Related > Why Lease Operator Programs Do NOT Work
Truck Drivers DESERVE Respect
Do truck drivers deserve respect? Absolutely! Do we get it? Certainly not.
You need to demand respect from the company you work for and from yourself. It can be a tough call to leave a company, especially when you need the work but it's the only thing to give these companies the wakeup call they need.
Demanding respect gives you a better standard of living not only for your family but can also literally save your life.
At Smart Trucking, we don't have all of the answers.
But we will do what we can to assist drivers with issues they encounter during their trucking careers. It's our way of giving back to the trucking community that has given so much to us.
More Articles