NEW!!!!
SMART TRUCKING WAS PART OF A RECENT UNCOVERING OF A DIRTY PRACTICE BY TRUCKING COMPANIES!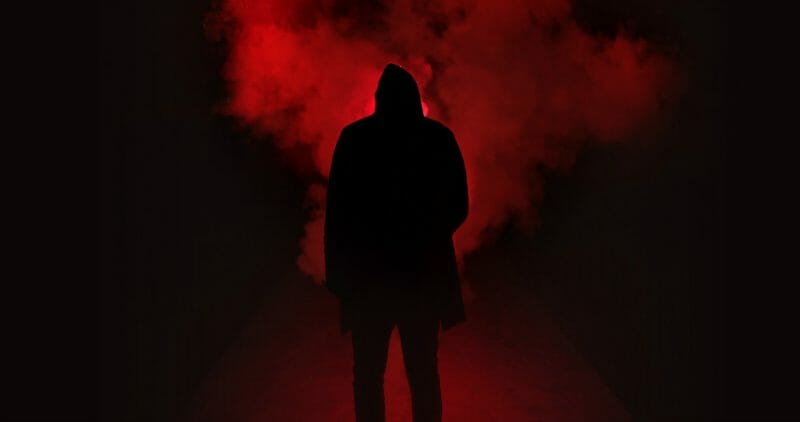 A few months ago, we created a video which was inspired by hundreds of drivers who contacted us who were promised a driving job.
These drivers were bused from their home town to another city, refused employment and most not given a reason why, and left stranded in a strange city without a means to get back home.
Larry Kahaner from FLEET OWNER MAGAZINE, saw our YOUTUBE VIDEO and contacted us with a multitude of questions.
Larry interviewed us and he also chatted with several of the drivers who had been left stranded by trucking companies.
After much digging and research, Larry printed the article and exposed this dirty deed!
We were happy to have played a part in bringing this unscrupulous practice to light!
Hopefully as a result, drivers now will be more diligent in accepting job interviews and promises without further questioning.
Here's the article on our site about the dirty scam.
and the YOUTUBE VIDEO which caught FLEET OWNER'S ATTENTION!
WHOO WHOOOOO!!!!
LOVE TO WIN ONE FOR THE TRUCKERS!!!
THE DRIVING FORCES BEHIND SMART TRUCKINGDave is one of the writers for Smart Trucking and is a full-time owner operator, hauling tankers.
2018 UPDATE – SEMI RETIRED, driving locally, still owns the 2004 Peterbilt…. can't let go of it!
He's also our Youtube star. Watch for him on our Youtube channel!
Dave started his trucking career in 1976. He had a long time passion for cars, motorcycles, trucks and boats. He loved to drive.
He ventured to Calgary, Alberta and started his career as a company driver, hauling gasoline in the Canadian Rockies for 5 years, and becoming a young driver trainer with the gas hauling company.
The yearning to own his own truck eventually caught up with him. He took the plunge and became an owner operator in 1984.
When he first saw those cool tricked out owner operator rigs, loaded with produce coming in from California, he knew right away that was what he wanted to do.
In 1993, he became independent. He had landed a good deal hauling produce from California, a life long dream.
Trucking was still quite lucrative in the '90's. The one truck fleet grew to a small fleet of 15 trucks, a specialty niche pulling produce out of the Southwest U.S.
As deregulation started to further sink it's teeth into trucking rates, and major operating costs of diesel and insurance rates soared upward, the writing was on the wall. It was coming time to sell the company and build a retirement fund.
Going back to being an independent from a busy fleet, was a breath of fresh air, from the pressures of battling cheap freight rates and being undercut by carriers willing to haul for rates under cost.
To ease back even more, Dave went back to the work he learned as a new driver: hauling tankers, still one of the higher paying niches in trucking.
Interviews with Dave Online
Fleet Owner Magazine – Truck Driving Would Be a Great Job, IF You Got Paid! (May 22, 2015)
Fortune.com – Teenagers might get to drive big rigs, but is a career in trucking worth it? (July 20, 2015)
Dave has over 3 million+ accident-free miles behind him.  He is a former driver trainer for a gas hauling company, TWIC and FAST approved.
Dave is a wealth of information for the new trucker. He has been a company driver, owner operator, independent operator and a successful small fleet owner.
He learned much about the trade from his mentors who were old school veteran truckers as well as from his personal experiences over the past 39 years of driving professionally.
To this day, Dave says he still remembers those old truckers and the valuable lessons of the trade he learned from them.
He is a firm believer in the mentoring process. "Being a trucker is not just a matter of getting the license and hitting the road. The old time truckers were my mentors, and I was so fortunate to have learned from them. I strongly believe that mentoring also encourages a bonding together…….a brotherhood of truckers."
"The trucking industry can also be a dirty, money driven business. A driver needs to knows the ups and downs of the industry.  Driving professionally for a living can have numerous rewards. It's important to be able to reap those rewards by knowing as much as possible about how the industry operates."
Unfortunately, a true mentoring system is something that is missing in the driver training process in the trucking industry today. Mentoring helps develop the right attitude as well as the correct skills, neither which is attainable from a driving school, in a program lasting but a few weeks.
Pride in your ride and professionalism are not learned in an in-house training program.
"When a driver thinks he knows everything there is about his job, then it's time to get off the road and hang up the keys. The fine skill of being a professional truck driver, is a life long process of learning".
"Our Smart Trucking community gives me the chance to share what I've learned over the years, with the new drivers….. my knowledge, skills and experience. It's also great to be interacting with other professional drivers in our trucking industry."
After 39 years in trucking, when asked if he'd do it all over again, Dave says that he would, but would certainly do a few things differently. But, that just goes without saying in most things in life.
Dave plans to ease back on the full time driving, to dedicate more time to family and working within the Smart Trucking community.
Dave also has a post graduate university degree.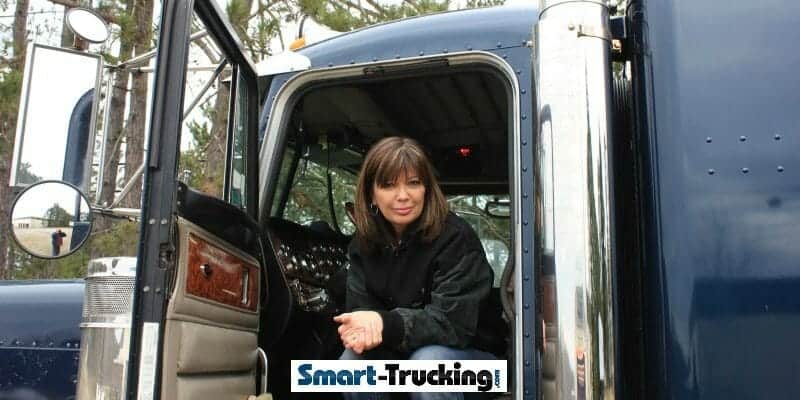 Catherine is the editor at Smart Trucking.  She's the main writer and does much of the technical work behind the scenes, on the Smart Trucking website, blog, social media, and the YOUTUBE CHANNEL.
 Check out 'Women in Workboots Magazine', for a FEATURE ARTICLE about CATHERINE

. 
Along with her part-time career as a teacher, Catherine has been part of the trucking industry for nearly 30 years.
Starting out as a dispatcher and then moving on to owner of an international produce hauling fleet, she gained invaluable experience in the trucking business.
Her strengths and focus lie in the business and financial aspects of trucking. She holds 2 post graduate university degrees.
And yes, she can drive a big rig, although Cat sheepishly admits she didn't learn the legal way.