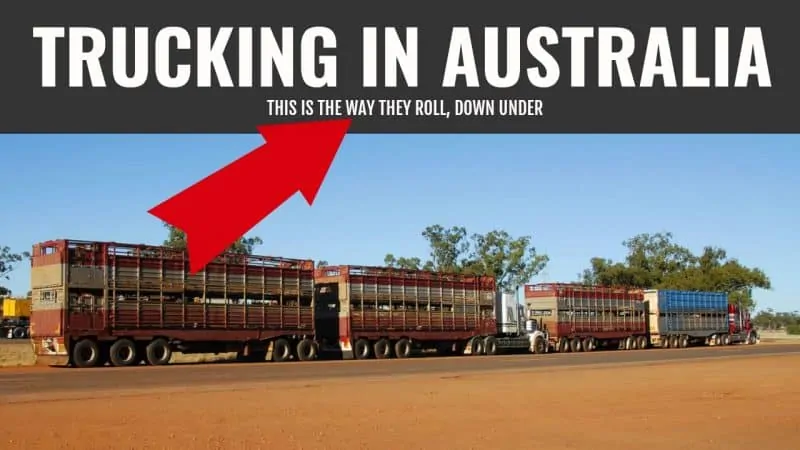 Trucking in Australia. A whole different world in the trucking industry than North American. Or is it?
We interviewed 'David', a born and bred Australian lad. And a truck driver.
David shares some a wealth of information about trucking in Australia now and how the trucking industry in Australia arrived at its current state.
David is now in his mid sixties. He has worked most of his life in the Australian trucking industry.
He's held jobs in the Australian trucking industry from truck driver, loader, dispatcher and in management positions in various trucking companies over the years.
He describes what he sees as the big differences between trucking in North America as compared to trucking in Australia.

Australia – A Beautiful Place to Be a Truck Driver
We are very fortunate to live in a country that is so beautiful and truly unique.
I live in Geelong in Victoria, population 184000.
Victoria is the most southern state on the mainland with the smaller island of Tasmania located further south.
The major city of Melbourne is about 40 minute drive away.
Geelong sits on a corner of the same large bay, called Port Philip Bay.
If we jump in the car, in 30 minutes we can be on the Great Ocean Road, a beautiful cliff top road, following the rugged southern coast line.
2 hours in the other direction, we can enjoy the winter snows fields of the high country.
3 hours north, we can be in the great sandy desert.
We can literally hook up our camper trailer and in 2-3 hours, be camping along side a beautiful river of lake, without another persona round for 100 km.
I never tire of the changing landscape, from the rolling tree covered hills to the open plains and sandy deserts.
Related> 9 Things Truckers Should Know About Dealing With Extreme Weather
Trucking in Australia vs America
The population differences and our geographical nature makes our trucking job a bit different from that of the North American trucker.
However, the issues affecting our trucking industry are very similar.
Australia has a population of approximately 24.5 million. North America has a population of about 324 million people.
While both countries are very similar in land mass, Australia's population resides mostly on the eastern coast. There are 6 major cities across the continent, so the freight movement is very different. This means the majority of Australia's freight runs from Melbourne in the south to Sydney or Brisbane, the North and Adelaide in the Central South region.
Long haul trucking runs are to Perth in the west and Darwin in the north.
Most of the big ports and manufacturers are located in Melbourne and Sydney. They are the main freight corridors which carry the highest volume of heavy vehicle traffic.
Getting an Australian Truck Driver License
Anyone in Australia who has a car license can pay a fee at a driving school. They simply need to pass a simple test, and can have that licence endorsed to include heavy vehicles.
Although it's relatively easy to get a truck driving license here in Australia, the trucking industry is very heavily regulated.
Truck drivers in Australia must hold a HR (Heavy Ridged) endorsement for at least 12 months before obtaining a HC (Heavy Combination) or MC (Multi Combination).
No one attends any classroom type training. We rely on friends, family or other drivers to provide on the job truck driving training.
The North American system is based around attending either a private truck driving school or a company sponsored truck driving program.
The Australian Truck Driving Hours (of Service)
Australia operates under a similar driving hours system to North America. All truck drivers traveling more than a 100 km radius from their home base must complete a daily work diary (log book).
Australian truck drivers work on 3 levels.
Standard hours
12 hours of driving
Work time in 24 hours
Basic Fatigue Hours which is 14 hours driving and work time in 24 hours
Advanced Work Time which is 16 hours driving and work in 24 hours.
Each level requires both the driver and employer to comply with various health checks and fatigue training.
Fines for breach of these regulations can be as high as $15000 for major breaches.
David's advice to Aussie truckers, is "Don't break the law"!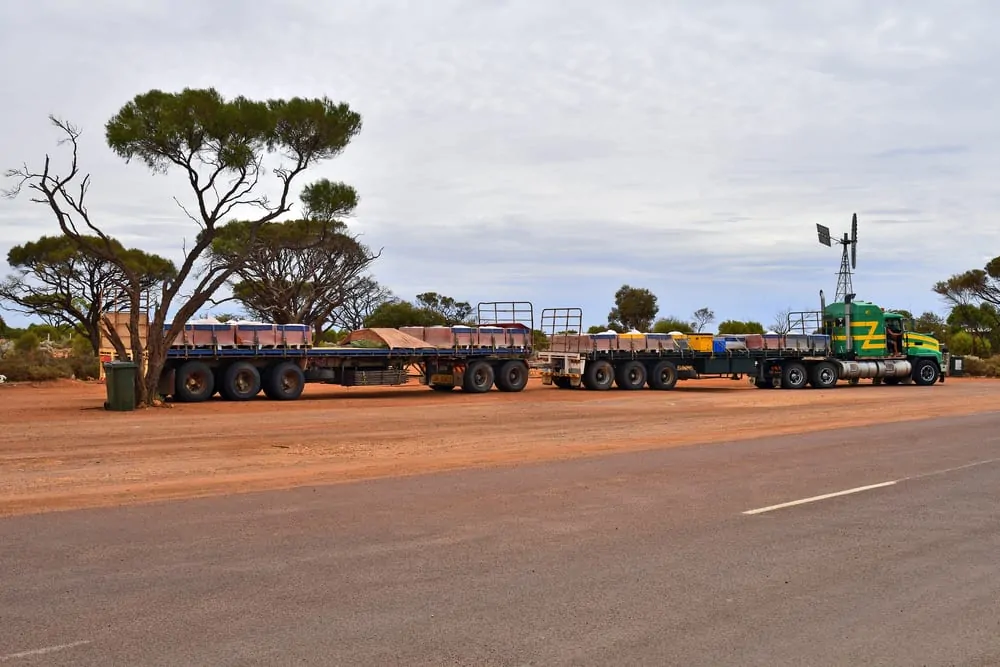 Australian Trucks vs American Trucks
The trucking industry in Australia has very stringent vehicle length and weight regulations.
Most trainer equipment is 45′ or 48′ in length, with some 53′ trailers operating in certain freight lanes.
Almost all trailers are fixed tri-axle combinations with some quad axles working on the heavier carriers.
We run most units as multi -combinations, such as B Doubles units or Road trains.
The B Doubles are 2 standard trailers 45′ with the rear trailer couple to the lead by way of a turntable fitted to the rear of the trailer leaving about 10 or 12 pallets spaces on the lead.
This would normally allow the truck operator to carry 34 pallets and operate at a 63 tonne gross.
Road trains can be combinations of B Double units with 1 or 2 extra trailers attached by way of a bogie dolly.
Because of the strict length laws, a large percentage of prime movers (tractors) are cabovers with the bonneted trucks running either as single trailer units or on stock cartage where the length laws are different.
Freight in Australia is either high volume, for eg. parcel or light fright, which is normally a full trailer or heavy freight loaded to the vehicle's maximum gross weight. Other than refrigerated vans, most trailer are curtain side units.
Related > Australian Road Trains — Kings of the Road in the Outback of Australia

Australia's Trucking Industry Chain of Responsibility
The trucking industry in Australia operates under a Code of Conduct or chain of responsibility which involves the whole supply chain.
If a consigner, receiver or loader, loads or allows a vehicle to be loaded overweight, and is not correctly restrained. Or if they allow a truck driver to operate illegally in relation to speed and driving hours, they can be held accountable and prosecuted under the law, along with the truck driver.
This puts some responsibility back to the freight forwarders and trucking companies to make sure the truck driver has sufficient hours and equipment to make the trip without the need to break the law.
Australia's View of Their Truck Driver Population
However, Australia still has their share of cowboys who will always feel the need to break the law.
The average car drivers in Australia, sees Austrian truckers as big bad road menaces, who should not be allowed to driver on the roads. The media in Australia also loves to bash the truckers every chance they get.
When a major accident occurs, the law makers and media can hold them up as an example of why they need stricter laws and higher fines.
Parking and Idling a Truck in Australia
Truckers mostly park or sleep in roadside rest areas. The truck stops are for fuel and food and most only accommodate 15 to 20 trucks.
No one idles here, unlike in North America, where idling is a common practice.
However, North America has more extreme weather conditions, so the need for idling is much greater.
There are a small number of truckers with air conditioning in their trucks to offer relief from summer heat.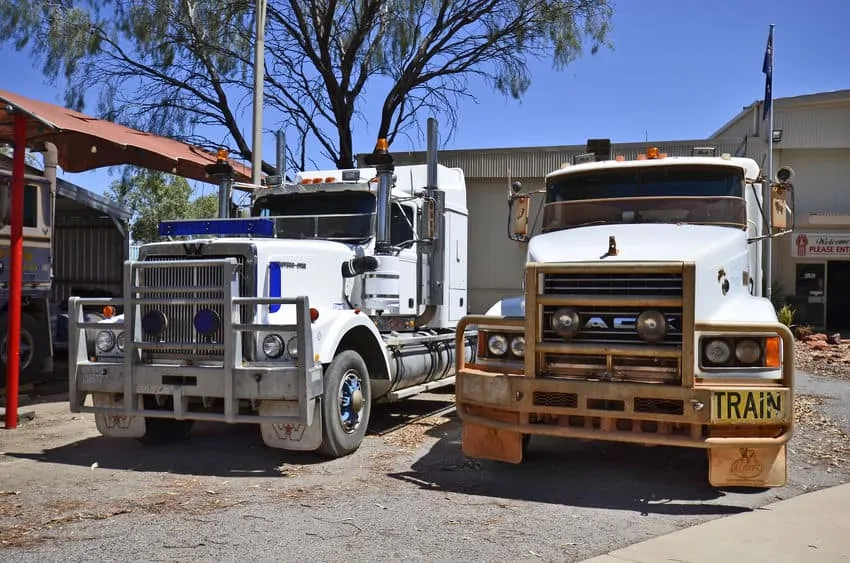 Is There a Truck Driver Shortage in Australia?
The shortage of truck drivers in Australia, is much the same as in North America with the older experienced truckers.
Many are leaving the trucking industry in Australia due to over policing, low driver wages and a huge lack of respect.
Some of the larger companies have used an immigration loophole to bring in unskilled overseas truck drivers.
The results of this have been disastrous, as you could imagine.
In each state in Australia, the majority of heavy vehicle incidents are caused by these unskilled immigrant drivers.
Is Over Regulation a Problem For the Truckers in Australia?
Over regulation isn't always for safety. I believe it's also a way to raise revenue. This is a big problem here and it continues to worsen.
It would be unlikely that any road interception by one of the many regulators would not end up in some breach being issued.
On an average trip for example from Melbourne in Victoria to Brisbane in Queensland, 1700 km (1000 miles), a truck driver may come under the scrutiny of 15 different regulatory agencies. This does not include local law enforcement.
In total, on such a 1000 mile trip, the driver and truck would be inspected 10 times!
Related >The # 1 Cause of Big Rig Accidents
Is Safety a Problem For Truckers in Australia?
Australia is a very safe place.
I have slept in isolated truck parking areas and truck stops in my truck for over 40 years.
I have never locked a door. Most nights I sleep with the bunk door open or a window down.
I have never felt threatened at anytime time.
What is the Average Run Like For an Australian Trucker?
Freight runs are generally overnight.
Melbourne to Adelaide is an overnight trip, along with Melbourne to Sydney and Sydney to Brisbane.
Melbourne to Brisbane is a 2 day trip.
Over to the west coast is 3 days, to travel about 1200 miles.
But most of the freight is carried on trains, many of which are over 2 miles long.
There is not always the back-loading from there to really cater for the trucks which run the route.
May run back to the destination empty or only partially loaded.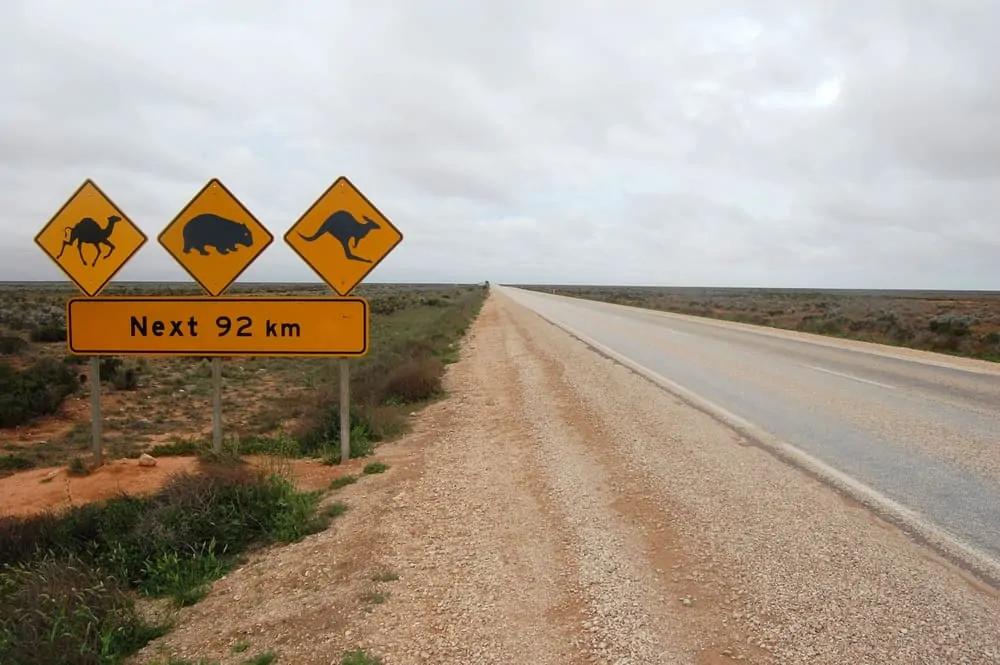 My Father's Start as a Truck Driver
My father was a truck driver.
I recall as a young boy travelling with him to pick up loads which may have taken 1/2 day to hand load.
He mostly carried empty beer bottles which were returned to the brewery to be washed and refilled.
During the Vietnam conflict, Australia was exporting beer over there to supply the troops.
Unfortunately as part of the growing public protests of our involvement in the way, unions were boycotting all war supplies loaded though the southern ports of Melbourne, Sydney and Adelaide.
The company began transporting through central Australia to the Northern most post of Darwin.
AT that time, there was no north to south rail link. The road was just a sandy track.
Mid way was the small town of Alice Springs, but not much else. Pulling 2 trailers loaded with beer, no air conditioning, no cleer beths, no radio or any form of communications, they ran loads through the harsh Outback.
The ground temperatures ranged from 0 degrees at night and highs of 120 degrees in the day time.
On one trip, an unseasoned wet set took 11 weeks to complete the 2500 miles trip to the Darwin port.
Bogged for weeks at a time, they hook them together with straight bars and when they went down, they dug.
A remarkable effort, but as Dad used to say not unusual for that time.
This took place, only 45 years ago.
I suppose it doesn't matter where we are from, we owe a debt of gratitude to our forefathers who through hard work and ingenuity, paved the way for those who followed.
I hope I have contributed if even in some small way, to improve things in trucking.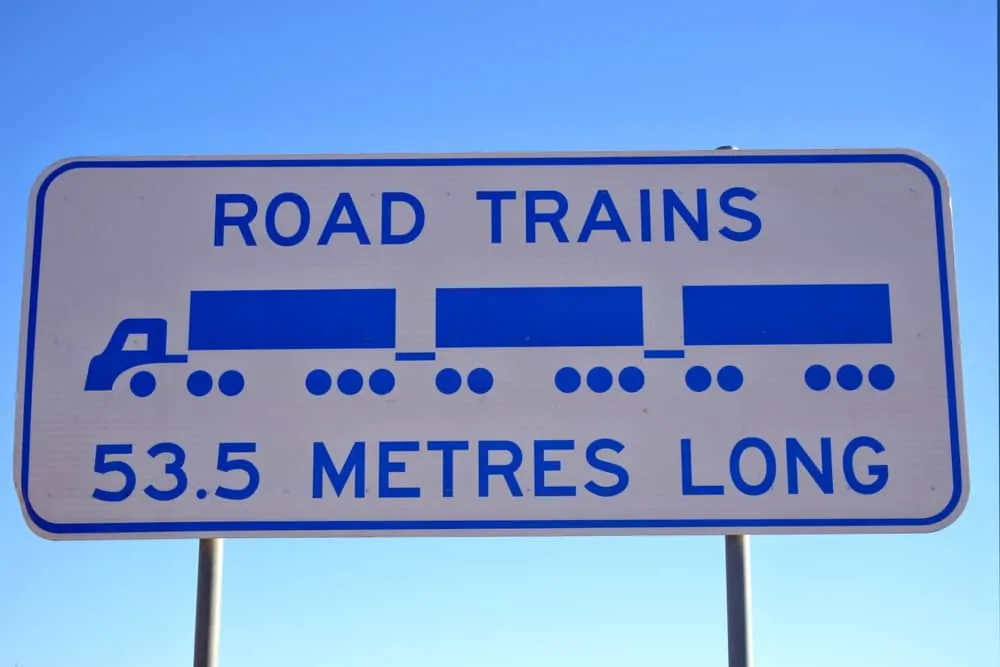 Australia's Trucking Industry History — (+My Truck Driving Career)
I started my truck driving career, back in the mid '70's. The job was very different then compared to now.
The majority of the freight move was carried on the rail system with trucks transporting from one railhead to the customer. Or from a supplier to the railhead.
The government had a financial stake in the Railways, so it was not uncommon to have legislation in place to protect its viability.
This would mean that certain commodities were prohibited to be carried by road.
Most small towns owed their very existence to the railway. The railway supplied all their goods including their mail. It was also a main source of employment.
It wasn't too long ago, that the task of transporting to and from a railhead was done on a horse and dray.
The pace of life was very much slower then.
People understood that it would take some time to have their goods delivered
Our manufacturing industry was more widespread. Most average sized towns had a textile mill, grain storage facility and small manufacturing businesses provided jobs for the area.
One of my early driving job was transporting beer for a local brewery to the railhead . It was then delivered to various destinations throughout this state.
It was a very manual job with the freight hand unloaded and re-stacked into rail units.
It seemed that it was always busy with a line of small delivery trucks waiting their turn.
Freight interstate was even slower, as most of the Australian states at that time had their own rail system and different gauge rail lines.
Not a lot of through or forward planning went into this, so a a result, freight would need to be unloaded and transferred into other rail units to continue in the state.
Trucking in Australia — The '70's
At some time in the '70's, we underwent a process of deregulation in this country and the landscape began to change.
In the transport industry, we had several major road blockages. As a result, the Federal Government abolished road tax and moved toward free trade between the states.
I think that at that time, the demand for goods was increasing.
The consumers were getting tired of waiting for weeks and even months for their goods to arrive.
As the road freight task began to grown, the next major obstacle was the poor road network.
All the Australian States were responsible to build and maintain their own roads, with the exception of the major Highway #1. It was for the most part, federally funded.
As the majority of freight had been transported by rail, the roads were and are still in some cases in very poor condition.
An example was that my first load to Sydney from my home town of Ballarat in Victoria. It's about a 1 hour drive from Melbourne.
In 1975, it took about 24 driving hours to complete.
There were no passing lanes, no divided sections and no town bypasses.
In the last few years or so, the highway from Melbourne in Victoria to Sydney in NSW has been duplicated with 2 lanes running in either direction and all towns are bypassed.
It is the major freight corridor with the trip now taking about 9 hours driving time.
It is the closest road in Australia comparable to American Interstate Highways.
Keep in mind that a large part of the country is sparsely populated and has always relied on road transport to supply all consumer needs.
Even today traveling on rough dirt roads for several days to reach a destination is common.
A simple Youtube search ot Outback truckers can give you some idea of the challenges these truckers face.
Note though, that some of what you see is over dramatized for viewers.
Over the years, I have driven many times across the country from East to West. I enjoy the isolation and freedom that comes from being out there on my own.
Trucking in Australia — The '80's and '90's
Throughout the '80's and '90's, Australia's culture began to change.
The pace of life quickened. We wanted to be able to shop 24 hours/day, 7/days week.
When we walked into the big department stores, we wanted to buy what we wanted at the time and take it home.
The transport industry started to undertake a major growth spurt with more trucks on our highways.
Truck drivers were being pushed to work longer hours to get the job done.
The vast majority of the freight tasks were overnight runs.
Drivers would run all around town unloading a loading during the day and then drive all night to reach their destination.
Then early the next morning, they repeat the process all over again.
During the late '70's, early '80's, drug use among truckers was fairly common.
For the most part, it was accepted in the Australian trucking industry as a way to make deadlines and schedules,.
The majority of the truck drivers were paid by the mile, so it is easy to see why this abuse was such a problem.
With poorly constructed highways and an increase in trucks running the roads each night, accidents were common.
It is also worth remembering that at this time, most freight was carried on a single flat top 38′ or 40′ trailer which required the use of gates and tarps.
Trucking Industry Moves to Self Regulation
The government of the day started to regulate the industry, in an effort to make the roads safer and to satisfy the public outcry.
Several industry groups made up from within the transport ranks were formed.
They were to assist the government with what regulations and changes could be made.
At the time, I recall it was sold to the drivers, as if we didn't provide a voice in government, we would be forced into unworkable changes brought in by legislators that don't have any idea regarding the freight movement.
This seemed to work well at the start, but as with all groups, many became self serving.
Most of the participants in these groups were company owners or large transport business managers.
They had their own agendas, none of which seemed to improve the life of the truck driver.
It was and is always a trade off: Let us carry more weight and we will accept increased driving hours regulations.
The industry entered into a process of self regulation in the areas of mass and maintenance.
The trade off was the truck driver was required to undertake additional training and responsibility.
It is also worth noting that many truck drivers are not road scholars. Therefore sometimes they struggled with compliance.
During this period, the Australian trucking industry was facing some bigger challenges in coping with the impending forecasted driver shortages.
With forecast projections of the freight task doubling every 10 years, they needed to find answers.
They turned to technology. It wasn't long before they were back at the governments table proposing larger trucks with greater carrying capacity.
As in North America, Australia Moves to Longer Configurations, Greater Gross Weights
The introduction of the B Double trailer Combination was examined.
This could increase the vehicle carrying capacity in some cases from 22-34 and from 45 tonnes gross (about 99000 lbs) to 63 tonnes gross (138000 lbs) on a single prime mover (tractor).
Again the trade was that off all drivers require an additional licence endorsement now, MC annual health checks and must follow only on gazetted routes and governed trucks are now speed governed to 100 kmh (60mph).
Initially these units were proposed to only run from a depot to a depot situation. But as with all things once there was overall acceptance, they now do deliveries and multiple pick ups.
The driver gets a few cents more for the effort and larger fines for any non-compliance offence.
For example, taking a wrong turn in a town can cost a driver $1200.
Now there is a movement to again increase the load carrying capacity by adding another A trailer.
This would make the configuration a nA Triple which was widely used on the long remote runs across the country.
Personally, although I operated a B Double unit for many years, I did not like driving them. They raised the stress levels for the driver as well as increased the driver's overall workload.
A Move to Longer Hours of Service
One of the next concerns was the increases in trucking costs as the larger companies were forced to employ local drivers to unload and reload, when drivers that were now faced with the greater need to comply with diving hours, could make their transit times.
In the past, as truck drivers, we didn't count any hours loading for unloads or when waiting, as driving hours.
For the most part, we were not paid for them either.
As drivers faced enormous fines and loss of debit points (each driver has 12 points on their licence each year and the loss of points means instans loss of licence) for exceeding driving hours. They began to push the onus back to the companies.
The answer the companies lobbied for was more driving/work hours from 12 hours/day to 14/hours per day.
As a trade off drivers underwent training and accreditation for no extra pay.
There has been a successful movement by some companies to obtain 16 hours.
My view is that while for the most part, the trucking industry's failure to address the driver's pay issues (same rate/km for many years), to over regulation by road authorities, poor on road conditions, greater forced compliance during the loading and unloading process (every customer requires some form of on site induction and PPE) only forces experienced drivers from the industry.
Related > DOT Hours of Service Explained: HOS, ELD, and AOBRD
Becoming a Truck Driver in Australia Gets Tougher
The issue regarding attacking new drivers goes back to how we got into the industry to begin with.
Early on, the agriculture industry which composed most part as mum and dad farmers, make a reasonable return, raised a large family.
Many of the ones who had gained considerable experience operating heavy equipment on the farm, moved into road transport as the farms may not have been large enough to provide a continual income for all of them.
Over time, the farms merged or expanded and in doing so, became more reliant on advances in technology so the kids went into higher education, and got education and returned to the farms to work in the family business.
Others went on to find employment in the cities and stayed there.
In years gone by, employment was easier. I recall leaving a job maybe in the local timber yard in the morning and working in a factory that afternoon.
This gave the kids that wanted to drive, options to fill in the time from leaving school to getting a heavy vehicle license.
In my case, I was 19 years old.
Truckyards would give drivers a start. They as most of us accepted that we would start at the bottom, do the hard yards and work our way up.
There were a lot of smaller truck businesses back then. It was possible to speak to the owner directly.
Now, the multinationals employ HR managers who insist on 2 years experience without any idea of the job themselves.
I got my licence by approaching a local truck owner and asked for weekend experience.
I washed his truck and trailer every Saturday.
On Sunday, he would take me out on the road for a driving lesson.
On Saturday afternoon, I spent the time backing the truck in and out of the shed.
My father was a truck driver so he taught me how to secure a load and hook. He also taught me how to unhook trailers.
There was a sense of pride and respect that was part of the driving fraternity back then.
Now with the No Passage Rules in place at truck companies and many businesses, it's almost impossible for anyone to help a newbie get a start as a truck driver.
As a driver with many years on the road, I now find myself struggling to go back into driving.
If I didn't love it, I wouldn't do it.
However, I will admit trucking here for me has certainly lost it's charm.
The majority of truck driving jobs are for B Double units which are cabovers. There's no room to move and having to climb up over the seat and engine to sleep in a hot bunk, has lost a lot of its appeal
As a kid growing up in Australia, I recall that the very early trucks were mostly English — Austins, Befords and Leylands.
It wasn't unit the '60's that we began to see the arrival of the North American trucks, such as the Kenworths and Macks.
I was heavily influenced by the TV shows of the time, which depicted American truckers.
Trucker Tv Shows like Cannonball, Movin' On, BJ and the Bear, Smokey and the Bandit and Convoy, all had a big influence on me.
These shows played a part in my dream to one day drive the big rigs, too.
I quickly realized though, that unless you are part of the industry yourself, most cannot understand the allure and the sense of freedom that is attainable from driving a big rig.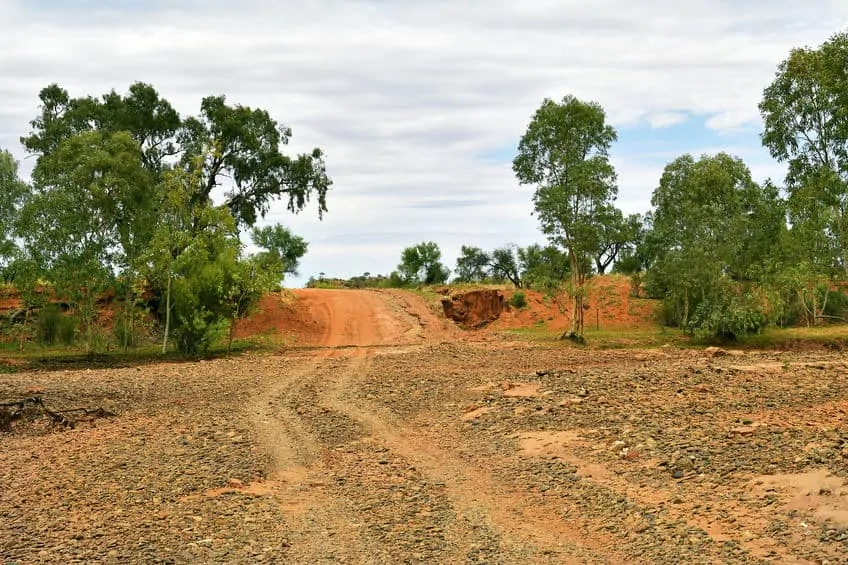 How Much Does an Australian Truck Driver Earn?
Australian truck driver pay is based on a per kilometer rate.
However, these truckers aren't paid for driving in and around the cities to pick up and deliver their freight.
Most drivers don't get paid to wait at a consignee.
There is no pay for drops and pick-ups, delays, breakdowns, no waiting to load, long breaks or resets.
Not many single vehicle operators can survive long in the industry.
Truck operating costs are high while freight rates are low due to the larger companies driving down the freight rates to get the work.
If a small operator has a nice well maintained track and trailer carrying good freight (one pick up, one delivery), he won't pay the truck driver the correct rate, in order to stop his business going down.
In turn, the driver needs to do more miles to make up the shortfall. He risks big fines and jail time, for breaking the laws.
No wonder Australia can't attract new drivers into the trucking industry!
Until recently, I was driving interstate (OTR) for a local family owned company with about 70 trucks and trailers.
One day I received a text message to say that they had gone into liquidation. The larger companies were too slow in paying this small company, thus they folded.
I was told to bring the truck home and I was without a driving job.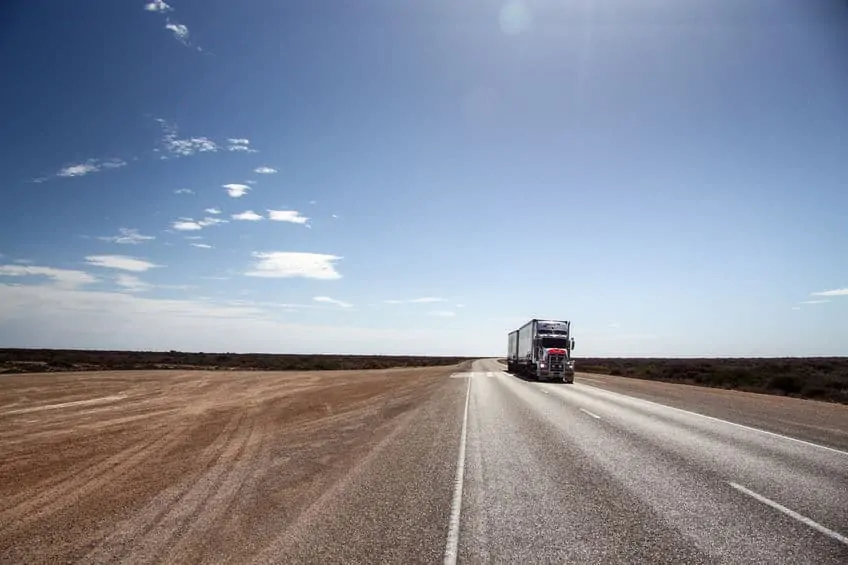 More Articles You May Like