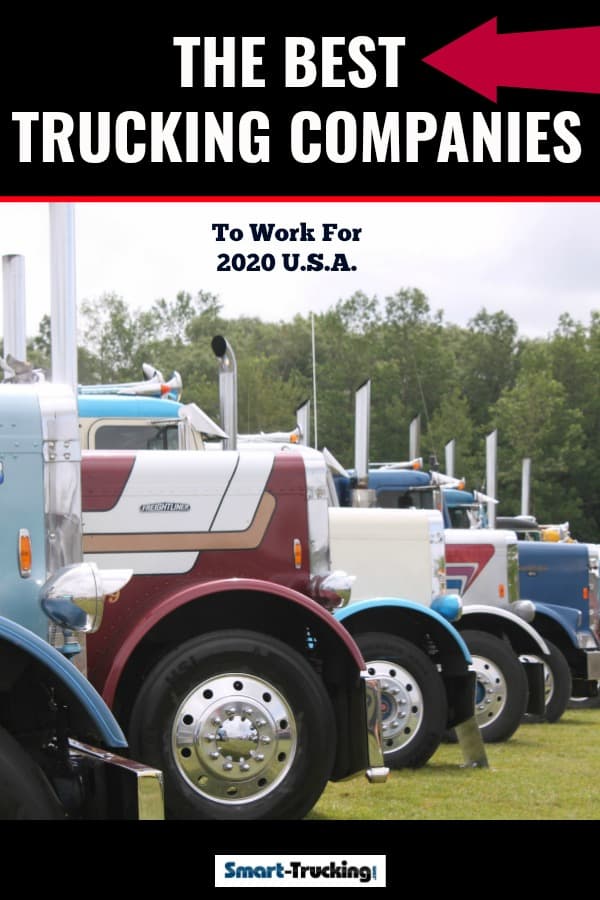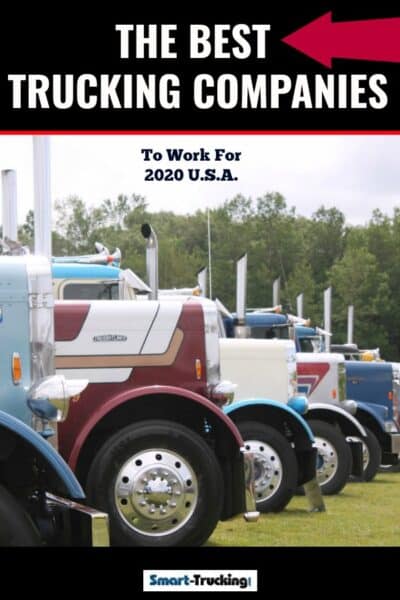 Who are the best trucking companies to work for in the U.S.?
New truck drivers and experienced drivers alike ask this question time and time again.
After all, if you've completed training for a CDL truck driving career, it only makes sense that ideally you'd like to work for the best trucking companies in America!
However, as the saying goes, "different strokes for different folks".
What may be the best trucking company to work for in your opinion, may not be the same carrier another driver wants to work for.
h2>Overview – Best Truck Driver Jobs
The trucking companies we have listed as 'best companies to work for', I have not worked for.
However, over my many years in trucking, I have met and spoken with thousands of drivers.
I took serious note of the satisfied drivers who stay with the company long term and I learned how to separate the good carriers from the rest.
I carefully tracked the history of many carriers, just in case I was ever in need of a new driving job.
You will find it interesting to note that some of the carriers I would have recommended 20 years ago, don't make my current recommendation list.
Some of the carriers have the numbers to qualify as a mega carrier, however, for one reason or another, they don't make the 'pay drivers poorly list'. (This is usually because the drivers are unionized.)
Some of these carriers have large fleets of trucks, but are so well managed they are able to retain a 'family atmosphere', which I like a lot.
Related > 5 Important Things You Should Know About a Career in Trucking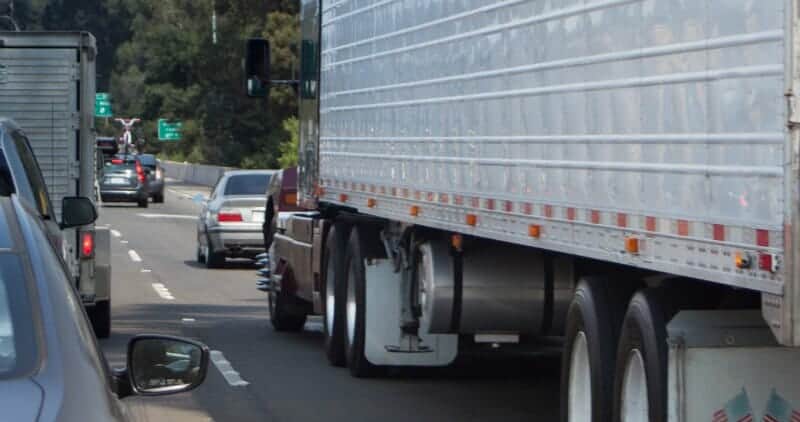 Determining YOUR Best Trucking Companies to Work For
These factors will largely determine which carriers will appeal to you the most.
Do you have your CDL? Or not.
What state you live in.
How much experience do you have as a CDL driver? New driver or experienced driver.
Is your preference to drive solo or team driving?
Are you searching for a company driver job or an owner operator position?
Do you prefer long haul trucking, regional or local driving work?
How important is salary to you? Are you looking to nail one of the best paid trucking jobs?
Are there any types of trucking you will not do? Eg you do not want a flatbed trucking job.
How much home time do you require?
Job benefits offered by the employer
Any specific benefits from a job you want?
Secure a long term truck driving career
Related > 7 Things You Need To Know About Your First Year as a New Truck Driver
Recommended Trucking Companies
These are well-rated carriers which we believe are worthy of further investigation, although it depends what you are looking for in a truck driving career.
The lists of recommended companies will be updated often and new categories will be coming soon. Be sure to check back often, should you be looking for decent trucking companies for employment.
H.O. Wolding, Inc. – Wolding is a dry freight carrier, privately owned, located in Amherst, Wisconsin. A notable quality of Wolding is their very low driver turnover rate, which speaks volumes about their driving jobs.
A well managed carrier known for treating their drivers well. I have personally spoken to many of their drivers over the years, and every driver spoke very highly of their experiences with this company.
Nussbaum Transportation – Nussbaum is in Hudson, Illinois. They are a medium size carrier, a dry freight hauling company, wisely managed and are known for being well liked by their drivers.
Pride Transport Inc – This is a relatively small reefer outfit based out of Salt Lake City, Utah. They run top notch equipment. Pride is privately owned. They have an excellent reputation for treating their drivers 'like family'.
Walmart – Walmart is a quality trucking company with great job security and very low driver turnover, both much sought after qualities by drivers. The reason for the solid job security is due to the fact that Walmart is not a common carrier, but a private carrier.
They run their own fleet of trucks and hauls their own freight, not a common scenario for trucking companies, but one that provides a good deal of business security.
I specifically like Walmart as it's a private fleet, with excellent job security. Although they have thousands of trucks, but also don't fall into the usual mega carrier classification.
TMC Transportation – TMC is a flatbed trucking outfit, based in Des Moines, Iowa. They own and operate excellent equipment, a definite attraction for drivers.
Sammons Trucking – Sammons has been around for some time. They specialize in flatbed trucking and is based in Missoula, Montana. They hire both company drivers as well as owner operators.
Jim Palmer Trucking – J Palmer is a privately owned, family operated carrier out Missoula, Montana. They are a temperature controlled freight hauler, running the west coast US to the Midwest, running decent equipment. They offer a paid CDL training program.
Western Distribution Transportation Corp – This medium sized, privately owned company runs some of the best looking company equipment seen on the road. However, they are not noted for being a top paying carrier. They are a specialized automobile carrier service out of Denver, Colorado.
** Coming Soon **
Best Trucking Companies For New Drivers
Best Carriers For Team Drivers, Owner Operators, Home Time, Females, Couples.
Best Trucking Companies to Get CDL Training
Many of you will wonder, "What is the best trucking company to train with?"
Here are 5 of the best trucking companies with schools, we know of.
Maverick Transportation – Maverick hails from Little Rock, Arkansas, with a flat bed and reefer trucking division.
They run current model equipment, always well maintained. They rank well for being one of the best trucking companies with paid training.
Maverick is truly a mega carrier. However, I personally rate them a cut above the rest, due to the fact that they are a well managed carrier.
If this is of interest to you, check here for further information about Maverick's CDL Sponsorship Program.
Jim Palmer Trucking – This well established carrier operates their own training schools in Missoula, Montana and Springfield, Missouri. Start out pay after getting a CDL through their training is above average pay.
TMC – If flatbed trucking floats your boat, this carrier offers a good training program with a decent wage paid for the 3 week training period.
They offer guaranteed work placement upon completion.
We like the fact that their initial training period is 3 weeks and upon completion of this portion, the student is then paired with a qualified trainer for an additional 5 week period.
TMC states they don't have any initial costs for the program to their students.
YRC Freight – YRC is not a newcomer to trucking. They are a unionized carrier and have been around for a long time.
They have training available in several locations: Kansas City, Maybrook, New York, Nashville, Tennessee, Oklahoma City, Oklahoma, Salt Lake City, Utah, Carlisle, Pennsylvania, Hammond, Indiana. There are ongoing programs posted, so availability for programs is good.
One distinct perk is that if a student successfully completes the training and starts work with YRC, the first year as a truck driver can pay between $60,000-$65,000.
The initial training is 4 weeks long, without pay.
Upon successful completion of the 4 week CDL training, you'll have your CDL along with a Double/Triples and Tanker endorsement. Then, you will be hired by the company as a full time employee.
This carrier pays all down time. If the truck isn't moving due to equipment failure or delayed times, the employee is paid an hourly rate. And we like that.
XPO Logistics – XPO has no upfront costs to a trainee, and gives trainees and 3 meals/day along with housing provided during the training period. The classes are noted as being small even though the carrier itself is a huge carrier.
Related > What You Need to Know About Being a Long Haul Trucker
Best Paid Trucking Jobs
GP Transco – A medium size company located in Illinois, GP Transco is the 3rd highest paying carrier in the U.S. This up and coming trucking company sets a good example for other companies to follow. Extra 2 cents/mile for drivers with Driver Facing Dash Cams (Not a mandatory program).
Dupre Logistics – Dupre is a small tanker trucking outfit in Lafayette, Louisiana. They are in the process of opening a few new branches across the U.S. They keep late model well maintained equipment. Most of their trucking jobs are 'paid by the hour' positions. Their management team is top notch.
UPS – UPS, a well known carrier, has multiple yards nationwide and is a unionized trucking company. Since they are unionized, their driver pay is above average. They have low driver turnover.
Old Dominion Freight Line – They have been around for 85 years and still going strong. Although they are based out of Virginia, they have multiple yards across the U.S. This is a unionized trucking company, so their rate of pay to their drivers is above average driver pay.
ABF Freight – ABF is mainly an LTL carrier based out of Fort Smith, Arkansas, with multiple yards. Another unionized carrier which is definitely an above average payer.
Barr-Nunn – Out of Granger, Iowa, a solid, stable carrier which works hard to reduce their carbon footprint in this world. They hire single and team company drivers as well as owner operators.
Their current driver package includes:
$550-$825 Bonus for Safety, every 3 months
Paid vacation every 90 days
Mileage pay as 'practical miles' (as opposed to shortest miles routes)
401 K packages
Regular pay raises upon driver review
No New York City runs or Canada runs (Yikes, Canada isn't so bad, eh?)
Drop and hook loads mostly (Mmmm. We like that.:)
They are rated a certified top paying carrier by the National Transportation Institute, for the past 14 years.
Related > 2020 Truck Driver Salary Reference Guide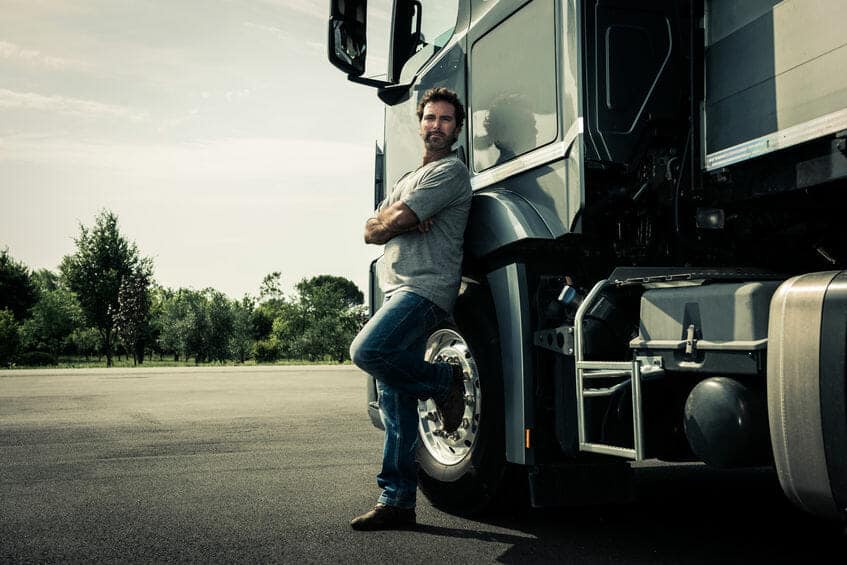 Best Long Haul Trucking Companies
Hirshbach Motor Lines – Based out of Dubuque, Iowa, with yards in Sioux City, IA, Denton, TX Springfield, MA, Atlanta, GA and Crete, NE, this company has been around for over 80+ years. They are privately owned, and are known for a low driver turnover rate. Definitely an over the road fleet, hauling mostly temperature controlled product as well as some dry freight. They hire company drivers and owner operators.
They employ drivers from Illinois, South Dakota, Wisconsin, Iowa, Minnesota, Nebraska, Texas and the New England states.
Driver Rated Best Trucking Companies
Crete Carriers – Crete's headquarters is centrally located in the U.S, in Lincoln, Nebraska, which can make this large carrier convenient, should you live in the central U.S.A. region.
They have a reputation for being a well managed outfit and are know for treating their employees fairly. They have been around for 52 years and are still a privately owned entity which we think is a good perk.
Related > Guide to Trucking Companies Hiring Felons
Recommending Carriers By State
Best Trucking Companies Florida
Indian River Transport, Inc – This medium sized food grade tanker outfit hails from Winter Haven, Florida. They run great equipment, although not a high paying carrier.
Illinois Trucking Companies
GP Transco – This OTR carrier hires professional drivers from all states and are known for treating their drivers right.
Utah Based Trucking Companies
Pride Transport – See above for more detail. 500 truck primarily reefer niche carrier.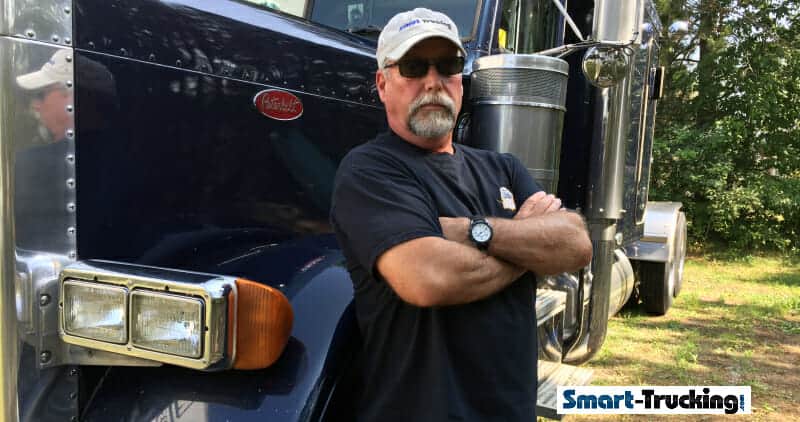 Search For Jobs Here
Job Search by