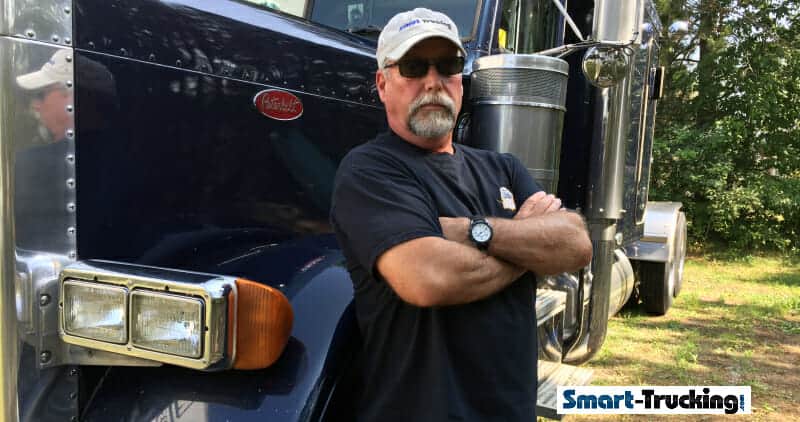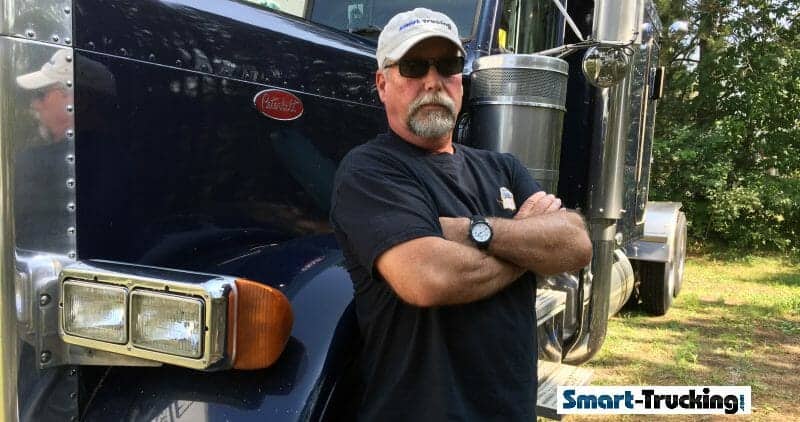 I'm frequently asked what I think is the best make and model of GPS for truckers?
First of all, bear in mind, I'm not a guy who goes for many high tech gadgets.
However, I do use a trucker's GPS. I use the device mainly for navigation when delivering to areas where I've never been before and especially when driving in big cities.
There's nothing I hate worse than getting lost when driving a truck.
I choose the Garmin Truckers GPS, primarily due to the company's reputation as the premier manufacturer of navigational  systems in the U.S. They were the first on the block to manufacture global positioning systems.
I can't really speak for any of the other brands as I've never used them. I've only ever used Garmin and I've been completely satisfied with the Garmin brand.
I've found the Garmin GPS for truckers to be very reliable. By reliable, I don't mean infallible. 
All GPS units can and will make errors. But, in my experience, and many other truckers I know, Garmin makes the least number of mistakes.
I use a GPS as a navigational aid. I do not rely on the device solely to find a new address… a place where I've never been before.
When looking for a new address, I'll confirm what the GPS is telling me and then compare the instructions to the directions from the receiver as well as with a local detailed city map of the area. As you can tell, I hate getting lost.
I've owned several Garmin products. I find them easy to set up and operate. The onscreen programming is easy to set up and they are nice and clear and easy to read.
I own the 5″ screen model however, there's a 7″ screen model available for those who prefer a larger screen.
Garmin GPS For Truckers: Top Choice
Garmin dezl 770LMTHD, Truck GPS Navigator with 7-inch Glass Display, Free Lifetime Map Updates and Traffic
Garmin's Trucker's GPS category that I use is the Garmin Dezl 770LMT HD 7-Inch Bluetooth Trucking GPS with Lifetime Maps & Traffic.
This unit has a few extra bells and whistles which I like:
Blue tooth
Larger screen with good clarity (7″wide)
Decent sound quality (important due to the excess noise in truck cab)
Can record mileage for IFTA reporting
Record Hours of Service
Lane assist feature: recommends best lane positioning
Alerts state line crossings
Record maintenance records
Smartphone compatible: handy for checking out diesel prices, the weather, and sharing and saving info
Compatible with a camera which can be mounted on the trailer for backing up
Screen splitting feature to show off ramps: aerial directions on one side and ramp approach from the driver's seat (7″ screen may better accommodate this split screen feature)
Takes weight restrictions and bridges into consideration for routing
Life time updates for no extra cost
Weaknesses
Although this model touts weight restrictions notifications, I'd suggest doing your  own calculations and investigation.  Info the GPS picks up is based on what is available from the various jurisdictions, which can be inaccurate
Doesn't recognize restricted routes for tractor trailers
Restrictions of All GPS Makes & Models
The GPS is a great tool for the trucker, without question. But these electronic devices can fail and they can be wrong. It only takes one mistake on the part of the GPS, to be devastating. I can't stress this point enough. Do your trip planning thoroughly to check out routes, for speed and weight restrictions and low bridges.
The GPS is an electronic device which can contribute to distracted driving. Professional drivers must be aware of this drawback.  Use your GPS wisely.
Overall, I've been very satisfied with the Garmin GPS for truckers models I've owned and would recommend them for a navigational tool for any professional truck driver.
More Articles You May Like: