From opening stubborn mayonnaise jars to making your own toothpaste, tips and hacks are everywhere.
That said, piloting an 80,000 pound semi truck down a mountain pass in a blinding snowstorm is a different story altogether.
In a scenario like this, your cargo, your driving career, your life, and the safety of the motorists around you are at stake.
That's why it's always best to take trucker tips from experienced drivers.
Here we're talking about things like:
Budgeting and saving money
Staying fit and healthy
Driving defensively
Driving in winter conditions
Staying alert (and awake) behind the wheel
In this post we'll cover these topics and more with insights from current and former truck drivers with decades of experience.
It's a treasure trove of information that new drivers could spend years accumulating on their own.
Thankfully you won't have to, because we've put it all in one convenient place.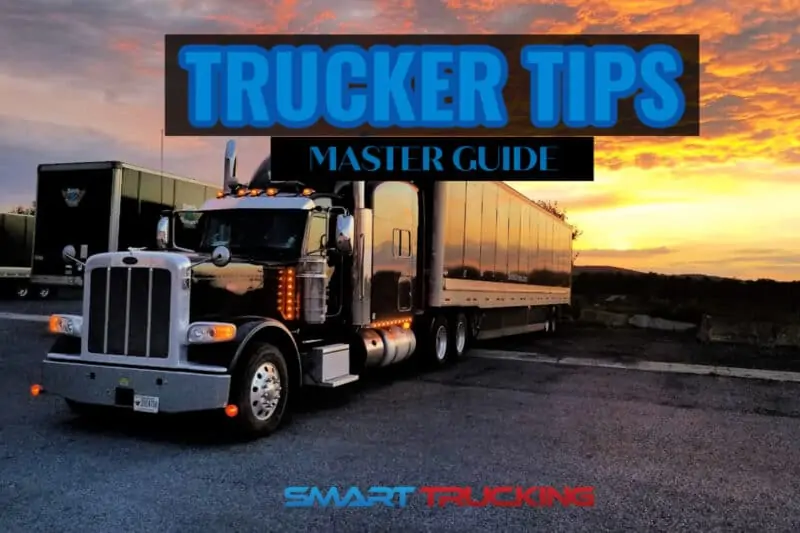 PAID CDL TRAINING
As a future commercial driver, one of the biggest decisions you'll make is how to get your CDL.
Generally, you can choose between private CDL schools and company sponsored schools run by big trucking companies.
For an in-depth look at the pros and cons of each, check out our post Everything You'll Want to Know about Paid CDL Training.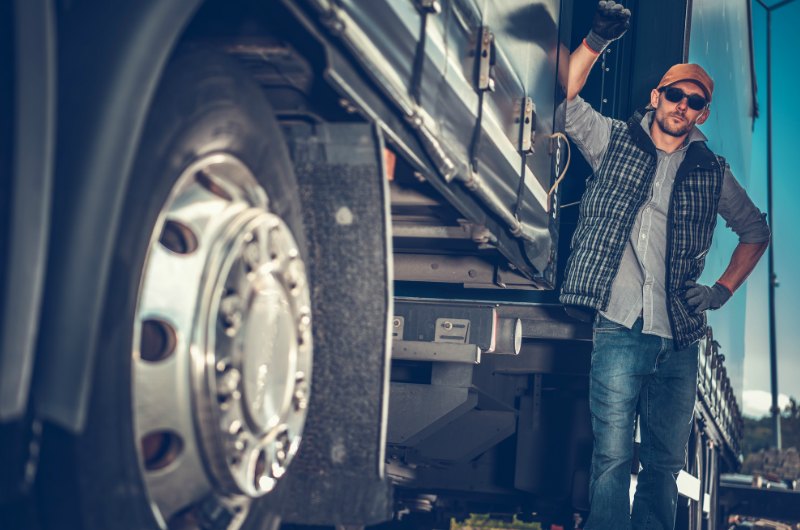 TIPS FOR NEW TRUCK DRIVERS
Greenhorns, rookies, seat warmers.
Whatever you call new truckers all of us started out in the same boat, and the first year as a truck driver, is almost always the toughest.
It's unavoidable, but by preparing yourself mentally, physically, and financially, you'll be able to weather the storm and make the most of your driving career.
Here's how …
1. BE SELECTIVE ABOUT WHO YOU DRIVE FOR
The best way to minimize first-year headaches is by driving for a top-notch carrier with decent equipment, steady freight, and a commitment to treating new drivers like professionals.
When compiling a list of prospective employers, ask CDL instructors and veteran truckers for referrals.
Find Trucking Companies to work for.
2. SET BASIC EXPECTATIONS
Setting basic expectations is great relationship advice, and it applies to the following areas of trucking as well:
Salary
Lifestyle
Hometime
Being treated respectfully and professionally
Don't accept being treated like a doormat, just expect the worst and hope for the best.
3. DON'T "JOB HOP"
Many carriers avoid drivers that jump from company to company.
Hiring new CDL drivers is time consuming and expensive, and in most cases applicants with steady work histories get better jobs.
Unless the conditions at your first company are unbearable, you're better off getting a year of safe driving under your belt before moving on.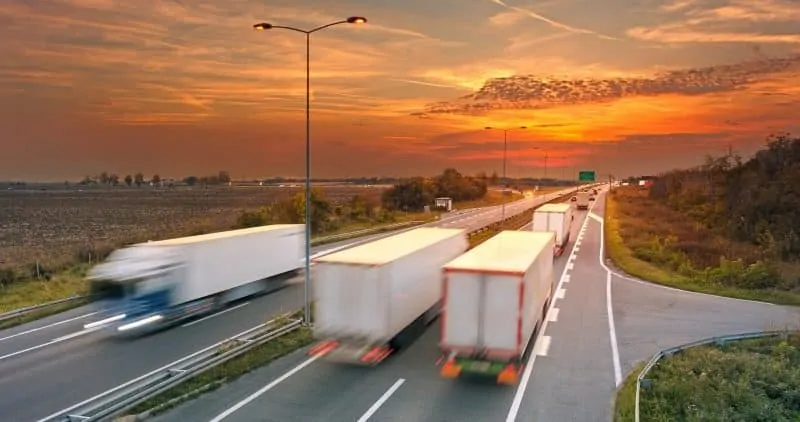 TRUCK DRIVER SAFETY TIPS
Cleanliness may be next to Godliness, but in the trucking industry safety is king.
The best way to protect yourself, your equipment and your job is by driving defensively.
The following trucker tips will help.
1. ALWAYS WEAR YOUR SEAT BELT
No exceptions.
2. GET ENOUGH REST
All the trucking safety tips in the world won't help if you're not getting enough sleep.
Always try your best to use the DOT Hours-of-Service regulations to your advantage.
You may need to sleep and relax when you'd rather be driving, but in most cases, you'll have plenty of time to get sufficient rest.
3. STAY ALERT
Being aware of your surroundings is key when operating a commercial vehicle.
Maintaining alertness means:
Not allowing yourself to daydream or "space out"
Looking well ahead, not just directly in front of you
Checking your mirrors frequently
Being aware of what's happening in your blind spots
Always plan an escape route (in case you need it)
4. DRIVE RESPONSIBLY
As a commercial driver, safe driving is up to you.
Defensive driving tips include:
Obeying posted speed limits
Adjusting your speed to road and weather conditions
Avoiding erratic braking and lane changes
Leaving enough space between you and the vehicles in front of you
Checking your mirrors frequently
Being aware of your surroundings
Adhering to Hours-of-Service regulations
5. SLOW AND STEADY WINS THE RACE
Driving at safe speeds is one of the best ways to avoid accidents, and it'll do wonders for your health and finances too.
Driving slowly:
Reduces the likelihood of getting a ticket
Lowers stress levels
Improves fuel efficiency
Causes less wear-and-tear on equipment
These truck driving tips hold true for new company drivers and experienced owner operators, so try to incorporate them into your daily routine.
6. AVOID AGGRESSIVE DRIVERS
Whether in cars, vans or semis, aggressive drivers can turn otherwise good days into epic nightmares.
When you see someone driving erratically, do whatever you can to put distance between yourself and them.
7. SCOPE NEW AREAS OUT ON FOOT
This great tip usually gets overlooked by all but the savviest trucking veterans.
Everyday truckers of all stripes get themselves into serious pickles by:
Turning onto narrow streets in unfamiliar cities
Entering shipper and receiver facilities the wrong way
Pulling into lots that aren't big enough to turn around in
80-foot-long combination vehicles don't turn on a dime, and backing them out of tight spaces can be downright impossible.
Translation – increased stress and huge headaches.
When possible, find a safe parking area, switch on the flashers, and take a quick stroll to the area in question to make sure it's accessible.
WINTER WEATHER DRIVING TIPS FOR TRUCK DRIVERS
1. JUST SAY "NO" TO ICE AND SNOW
When it comes to driving in wintry weather, it's best to trust your instincts.
If you're uncomfortable driving in ice and snow, don't.
Instead, call your dispatcher or driver manager, politely explain the situation, and ask them to reschedule your pick-up or delivery appointment.
They may not be thrilled with your decision, but they'll get over it, and it beats getting in an accident.
2. MAKE SURE EVERYTHING WORKS
Doing daily pre-trip inspections is vital, but it's even more important in the winter when road conditions are bad.
In addition to inspecting mechanical components like hub seals, lug nuts, frame rails and tires, make sure to:
Check that the heater and defroster are working
Inspect wiper blades and top off windshield washer fluid
Drain moisture from your air tanks
Clean windows, mirrors and lights with a rag or towel
Remove ice and snow from air lines, cab steps and handrails
Check for large hunks of snow and ice that can accumulate on tractors and trailers (they can become "road bombs" if not removed)
3. DISTANCE YOURSELF FROM THE CROWD
Convoys are cool in movies. But multiple vehicles traveling in close proximity on slippery roads is a recipe for disaster.
Do whatever you can (like slowing down) to create as much unoccupied space around your truck as possible.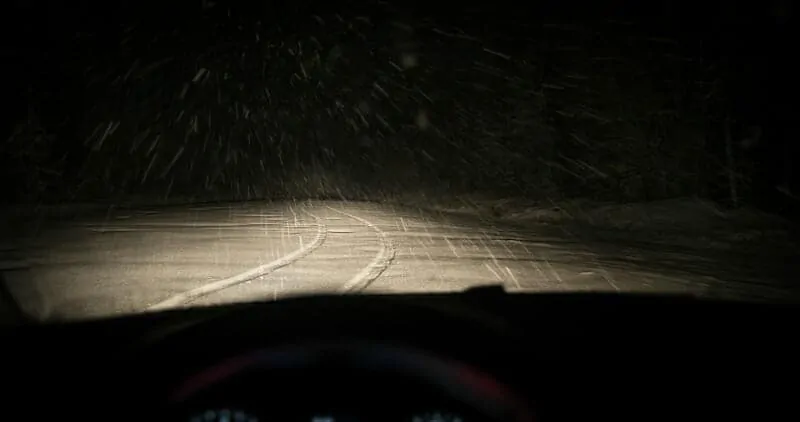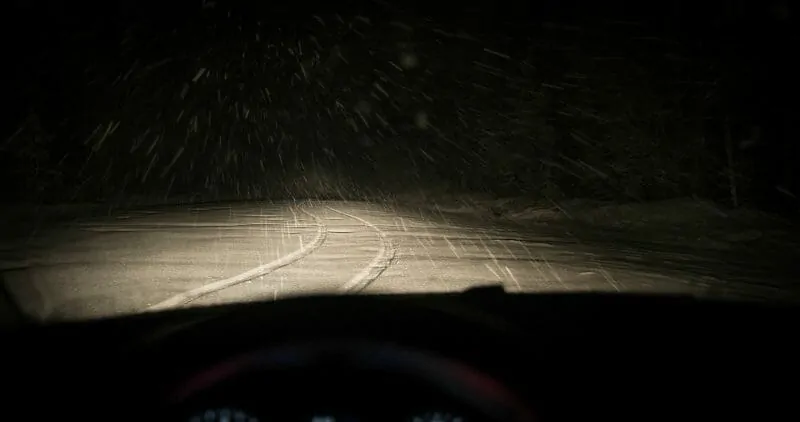 4. DON'T FOLLOW THE TAILLIGHTS AHEAD OF YOU
In the old days drivers were taught to follow taillights when visibility was low.
However, to see faint taillights in snow and torrential rain, they had to get up-close-and-personal with the vehicles ahead of them.
This often resulted in "rear-ending" accidents if the other driver had to brake hard, or even worse, following them into a ditch if they slid off the road.
If visibility is too poor to see, do yourself a favor and get off the road as soon as possible.
5. MAKE SURE YOUR TRAILER TIRES ARE TURNING
On slick surfaces it can be difficult to tell if your trailer tires are turning or dragging.
This is especially true with light loads and empty trailers.
Tires can seize due to frozen valves, clogged air lines, or brake drums and shoes iced together.
To fix these winter problems you can add a de-icing agent to your airlines or release the trailer brakes (make sure the tractor brake is set) and tap on the offending brake with a hammer.
One way of making it easy to tell if your trailer tires are rolling is by applying a thick white line of spray paint from the lip of the rim to the outside of the tire.
If the white strip is spinning when the truck is moving, you're good to go.
6. LAY OFF THE "JAKES" AND BRAKE EVENLY
The "Jake brake" or engine brake is best used on relatively dry surfaces when traction isn't an issue.
In addition, in wintery weather:
Try to use the foot brake only when the tractor and trailer are in a straight line
Apply brake pressure steadily and evenly
Increase following distance significantly
Avoid using the trailer hand (trolley) brake
7. KEEP OFF THE SHOULDER
In low visibility conditions other drivers may think your taillights are on the road even when you're parked on the shoulder.
If they try to follow you when you're stationary – CRUNCH!
Except in emergency situations, avoid the shoulder during inclement weather.
8. ALWAYS CARRY CHAINS
Unless you have a dedicated run between Miami and Fort Lauderdale, you should always have chains in your truck during the fall and winter months.
In many states chains are mandatory, and even where they're not they're an inexpensive insurance policy.
It's also a wise idea to know how to chain up your truck (depending on where you travel.)
9. KEEP YOUR TANKS FULL
Keeping your tanks full of fuel during the winter makes good sense for the following reasons:
More weight over the drive tires provides better traction
You'll burn extra fuel by idling more during winter conditions
You may get stuck somewhere for an extended period without having the chance to refuel
Hypothermia really stinks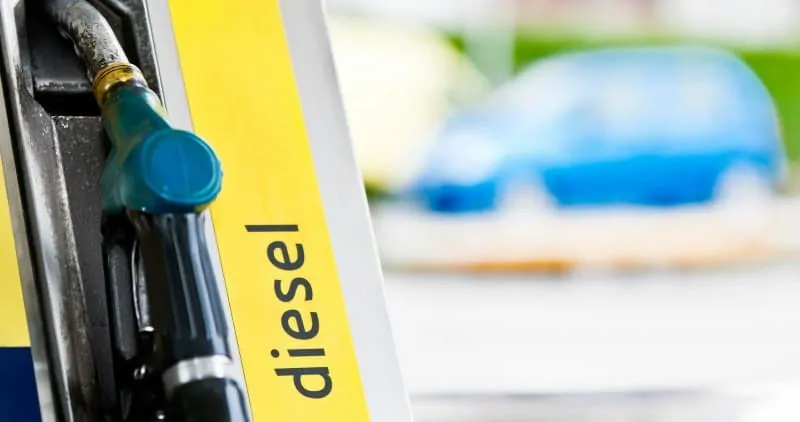 HEALTH TIPS FOR TRUCKERS
Truck drivers aren't the fittest bunch, but these days more road warriors are trading corn dogs for celery sticks.
Making the transition from inactivity and fast food to exercise and healthy snacks isn't easy, but it's well worth the effort, and remember, mental and physical health go hand-in-hand.
In addition to maintaining a positive attitude, keeping in regular contact with loved ones and making time for hobbies, you should:
1. EAT CLEAN
"Eating clean" is a term used by bodybuilders and powerlifters, but it makes good sense for truckers too.
It's all about:
Avoiding processed foods that are high in sugar, sodium, and refined carbs
Consuming healthier alternatives like lean meats, fresh fruits and vegetables, plain yogurt, hard-boiled eggs, and nuts
Eating sensible portion sizes
Just remember that though fresh salads do wonders for your body, most salad dressings are loaded with fat, salt, and sugar, so stick to olive oil and vinegar.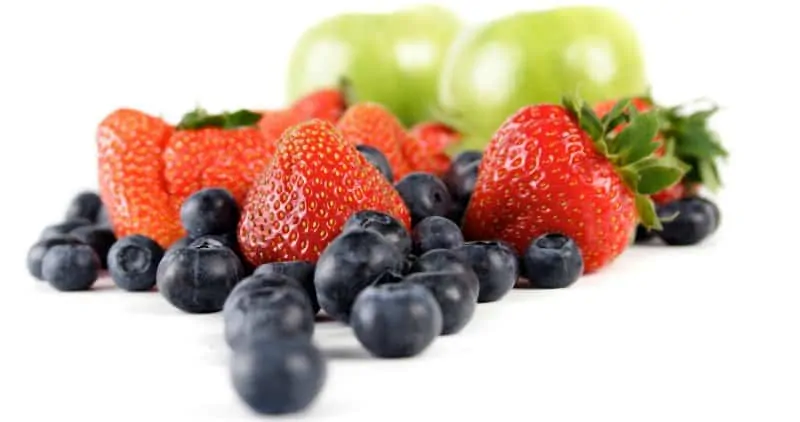 2. STAY HYDRATED
Water is vital for good health.
The amount of water needed every day varies from person to person, but according to The U.S. National Academies of Sciences, Engineering, and Medicine, average daily fluid intake is approximately:
15.5 cups (3.7 liters) for men
11.5 cups (2.7 liters) for women
3. LIMIT CAFFEINE AND SUGARY DRINKS
The aforementioned hydration study used the term "fluids," but that doesn't mean that Mountain Dew, coffee and milkshakes can be substituted for water.
Caffeinated beverages can give you a boost when you're tired, but they often cause crashes later that can make you sleepier than you were before.
It's generally best to limit yourself to two cups of coffee per day and stick to water the rest of the time.
4. GET REGULAR EXERCISE
For most truckers it's impossible to run five miles a day or hit a gym every afternoon.
However, nearly everyone can find 20 minutes to take a walk or do a few sit ups.
Surprisingly, fresh air and exercise trump coffee and energy drinks when it comes to staying alert.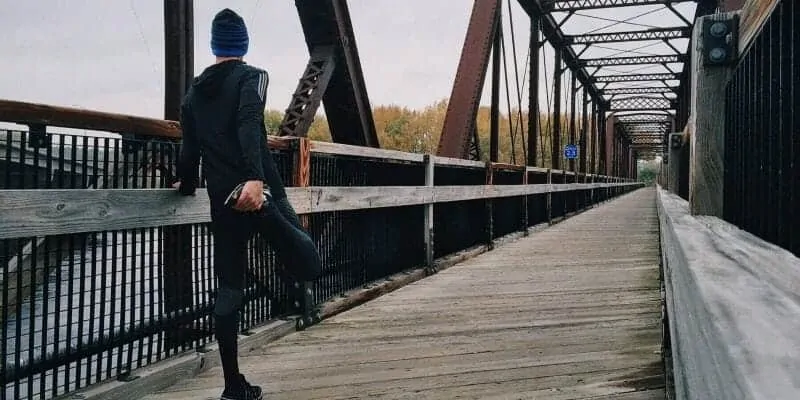 5. SIT UP STRAIGHT!
Your mother was right.
Sitting up straight can help everything from digestion and alertness to muscle issues and sore joints.
6. QUIT SMOKING
It's easier said than done, but there's no better way to improve your health than by quitting smoking.
And think of all the money you'll save.
MONEY SAVING TIPS FOR NEW TRUCKERS
1. MAKE A BUDGET
Budgeting is at the top of the list because it works.
Talking about saving money is great but writing your plan down can turn living frugally from a pipe dream into a reality.
Assuming you're starting out as a company driver, you'll need to consider:
Anticipated weekly/monthly income
Meals and snacks
Recreation
Professional expenses like safety vests, work boots, pens, and pencils
Laundry and showers
Home expenses like food, housing, utilities and vehicles for spouses and children
Plan on saving your receipts and spending a few minutes at the end of the day jotting down your expenditures.
2. BRING FOOD FROM HOME
Before heading out on a long trip, stock up on bottled water and other non-perishables like tuna, canned fruit, and pretzels at the local grocery store.
Remember, truck stops have much higher markups on most products.
3. TAKE CARE OF YOUR EQUIPMENT
Take care of your equipment and it'll take care of you.
This is another adage that applies to owner-operators and company drivers.
Minor issues that aren't addressed early can lead to costly repairs and significant downtime.
By prioritizing preventative maintenance, driving slowly, and treating your rig with TLC, you'll increase your income while reducing stress and unproductive time.
4. ASK FOR CDL DISCOUNTS
Your CDL is more than just a ticket to a new career.
Restaurants, gas stations, casinos and hotels often offer commercial driver discounts, so don't hesitate to ask for them.
In addition, you may qualify for reduced auto insurance rates which can save you and your family hundreds of dollars per year.
5. USE THE CRUISE
Even for company drivers who don't buy their own fuel, using the cruise control will lead to improved fuel mileage, and maybe even an additional bonus.
6. PUT A CHANGE JAR IN YOUR SLEEPER
Dropping spare change in a piggy bank or coffee can yield big dividends after a long stint on the road.
You won't miss it from one day to the next, but it'll come in handy when the ATM at the truck stop is out of order.
7. CASH IN WITH REWARD/POINTS PROGRAMS
Nearly all truck stops have reward programs that can be cashed in for free merchandise and showers.
Since spending money at truck stops is unavoidable, it makes sense to participate in these programs.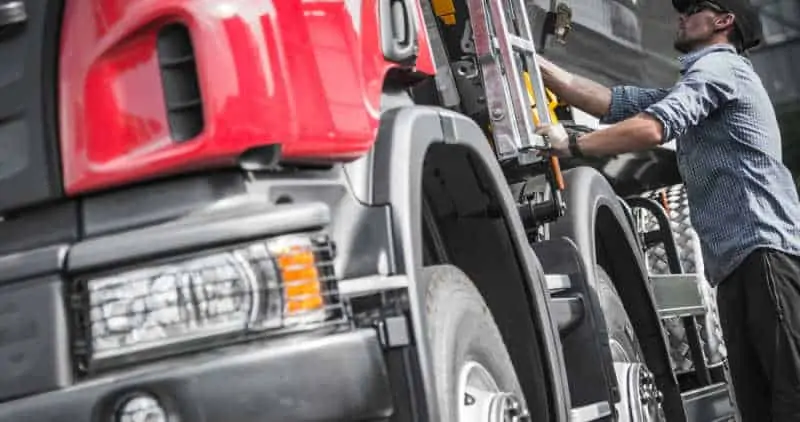 TIPS FOR STAYING AWAKE BEHIND THE WHEEL
Falling asleep at the wheel can be fatal.
To stay fresh while driving:
Don't rely too heavily on coffee and energy drinks
Eat smaller lighter meals (skip the bacon burger and go with a chef salad)
Take a short "cat nap" before setting out
Periodically stop and walk around for 10 or 15 minutes
Listen to engaging audio books, podcasts, or news programs
ADDITIONAL TRUCKER TIPS
Plan trips with your GPS (our recommended GPS's) or a good old-fashioned map (yes, you should have one). Here's a great resource to help with planning: The Best Truck Stops in North America
Never text and drive
Use a Bluetooth device if you have to talk while driving
Avoid poorly lit rest areas and truck stops in crime-ridden areas
Never pick up hitchhikers
Don't assume that other drivers will drive safely
Ask lots of questions
When backing Get Out and Look (GOAL)
Carry blankets, bottled water, and canned food to live on if you get snowed in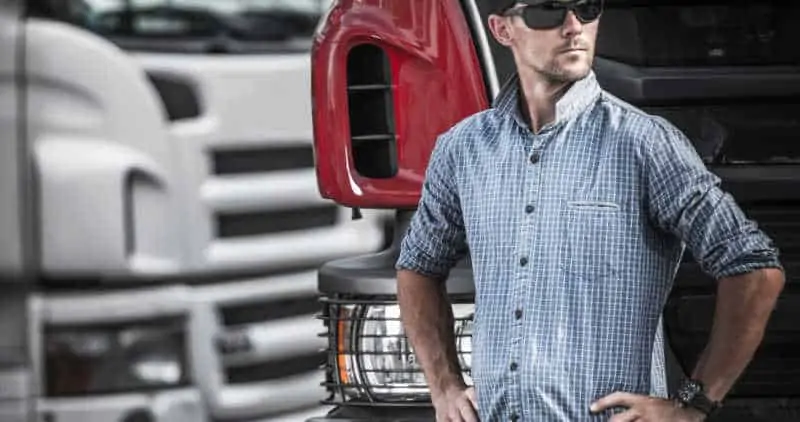 FAQ's
What equipment should every trucker have?
In addition to a flashlight, hammer, sturdy shoes and extra antifreeze, truckers should carry a few rolls of emergency toilet paper, flip-flops for the truck stop shower, and a heat saver blanket in case of a winter breakdown.
Is truck driving bad for your health?
Trucking isn't the world's healthiest job, but by eating right, staying active and not smoking you may be able to drive well into your golden years.
Do truck drivers make $100K?
Few company drivers make anywhere near $100K. Most Owner Operators gross well over 100,000 USD per year, but out of that they make truck and insurance payments and buy everything from fuel and permits to new tires and chrome lug nut covers.