In the early '80's, 'LARGE CARS' were all the rage.
The term LARGE CAR, usually referred to big trucks with big sleeper berths.
These super sleepers on trucks were mostly custom, with all the bells and whistles.
These custom sleepers had many of the comforts of home: one or two bedrooms, a kitchen and dining area, extra doors, walk around space, a shower and bathroom facilities, entertainment system, microwaves, fridge, stove, sink, potty, large beds, sitting areas and some were even equipped with showers.
Owners of these big sleeper berth trucks considered ownership of a large car as a statement, that they were successful owner operators.
These super sleepers were definitely part of the cool large car era.
Truckers who owned these monsters often owned them mostly for impractical reasons.
Because restaurant meals weren't so expensive years ago, truck owners didn't utilize these big trucks to their full capacity as a house on wheels.
We knew a few owner operators who owned big custom sleeper berth trucks, who never really used their sleeper berth much at all.
In fact, on a layover, they would often take a hotel, rather than utilize the berth in their truck.
Go figure.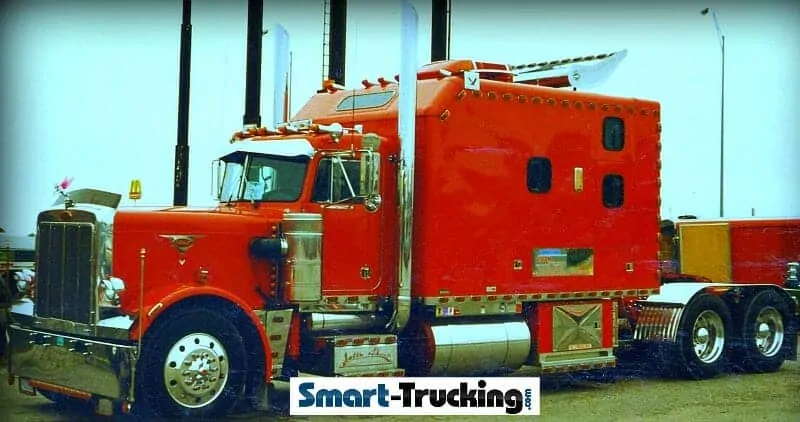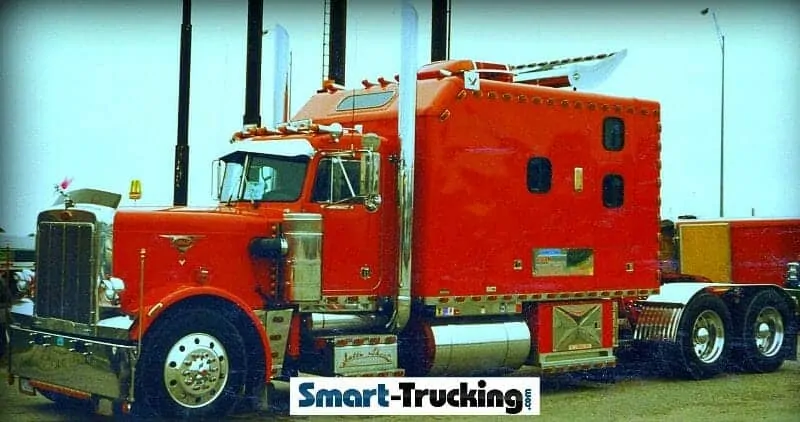 Taking Real Advantage of a Big Sleeper Berth Truck
These big bunk rigs had one huge perk, if the truck owners decided to take full advantage of it. The driver could become virtually self-sustaining.
Rather than being squeezed into a sardine can sized bunk for days, weeks or even months on end, some truckers opted for the spacious custom sleeper.
These trucks were especially beneficial to the over the road driver. They provided many of the comforts of home.
The big car haulers, like the truckers at Reliable Carriers were among the first to recognize the practical need for more living space in their trucks.
After being trapped at car shows for days, they found a way to convert and customize their rigs to mini-hotels, to make their time on the road, more comfortable and convenient.
Big Sleeper Berth Trucks – Heavy and Impractical
These rigs with custom sleeper berths were often heavy, expensive, and the extra frame length required, made the trucks pretty awkward to maneuver in tight spaces and narrow streets.
My 1994 Kenworth With Custom Sleeper Berth
Years ago, I owned a '94 Kenworth with a custom sleeper. It was a real pig weighing in at 23,000 lb.
Weight wasn't really an issue for me, as at the time this truck was hauling outbound dry freight to the US west coast from Toronto, Ontario.
There was plenty of light weight available for this heavy configuration.
However, for the inbound, hauling produce with this baby was definitely a challenge.
Big Truck? Big Weight!
This truck was the only one in the fleet that still pulled a 48′ reefer, because it was too heavy to scale when hauling produce.
With about 15,000 lb or so of trailer, this truck could only haul about 42,000 lb of payload, which wasn't much considering the other trucks in our fleet were loading between 44,000 to 45,000 lb.
It was always necessary to have a driver on this truck that knew how to properly load produce and knew how to scale it too.
Fortunately, due to the number of trucks we had that were contracted to haul for this particular produce buyer, they would load this truck with a 'lighter product', like bagged salad.
Had it not been for this arrangement with the buyer, this truck was useless for hauling produce.
This Kenworth also had the problem of poor circulation of interior temperature.
Because it was so big, the sleeper area never did get very warm. In fact, the water tank for the sink, would freeze every now and then. I'm sure the newer custom bunks have that problem sorted out by now.
So before running out and buying a custom semi truck sleeper, I would recommend that you make sure one of these monsters will work for your situation.
Big truck sleepers can solve some problems, but can also create some new ones.
The Resurgence of Big Sleeper Berth Trucks
For an owner operator, when cost control and management is the key to survival, big truck sleepers are making a resurgence.
The practical element is a big perk. Truckers who own these trucks, seek out shippers and companies who can work a rig with the extra weight.
A benefit to a company who has hired operators with these custom big bunk sleepers?
These truckers don't mind so much about being out on long trips as they have the perfect set-up for being out on the road for long periods.
Manufacturers See the Need For Custom Sleepers
Truck manufacturers have recognized the need for truckers to be self sufficient.
Kenworth offers the beautiful well-known Studio Sleepers and other manufacturers have similar offerings equipped with microwave ovens and refrigerators.
Today's trucks, through engineering are more maneuverable than the large cars of the '80's'.
Custom big bunk rigs are being designed so they can now fit more easily into tighter spaces.
Custom bunk manufacturers like ARI have an increasing number of orders these days. (It's too bad Double Eagle couldn't have hung on a little longer.)
What was once a trend to look cool and large, is now becoming a functional asset, viable in many applications for the truck driver.
Maybe the Answer to Making Money
Buying meals on the road at truck stops is pretty expensive. Along with the health concerns too, with eating rich, fatty food at restaurants, carrying along your own kitchen certainly is appealing to a cost conscious owner operator. The savings on food alone would be huge.
However, the extra weight is still somewhat a problem for these custom big truck sleepers.
Owner operators and independent truckers with these trucks, run into weight issues with carriers and customers. The customers want the big pay load every time and these heavier rigs just can't haul what a lighter rig can.
But since many trucking companies can't seem to offer a higher mileage rate to the owner operators, these operators may need to stand their ground.
They need to tell the shippers or carriers, they can haul their freight and do a great job, if they're able to cut the load back a bit. Otherwise, they may need to look elsewhere.
If the shipper or trucking company needs to attract owner operators, they may need to seriously consider this avenue.
Sharp owner operators are hard to find anymore. They are a dying breed. The smart trucking companies and shippers, will need to shift their thinking to keep these truckers.
They need to realize these truckers need to earn a profit too.
A Changing Industry
The resurgence of these big monster trucks, is but another change in the trucking industry….. a change brought on by high costs of living on the road.
These trucks are but another avenue for truckers to perhaps increase their profit margin and at the same time, be able to live comfortably, while fighting to survive in a troubled industry, IF they can afford the initial investment for these custom specialized trucks.

Gallery of Custom Big Sleeper Berth Trucks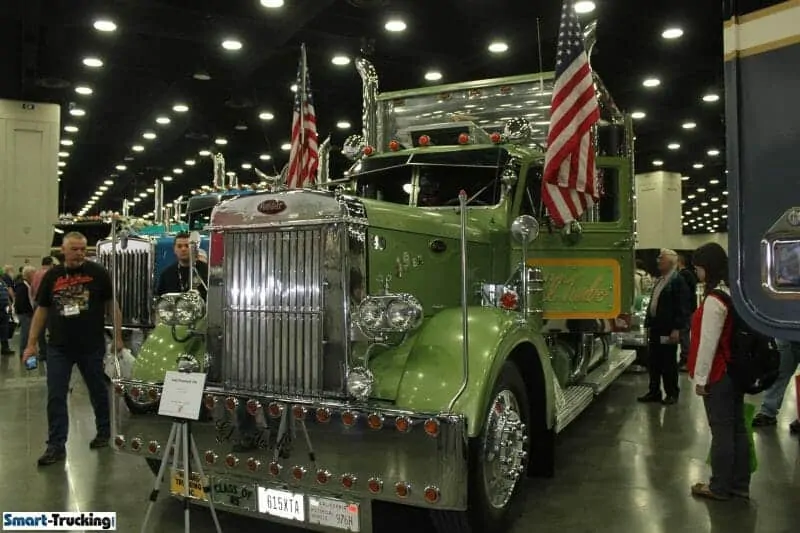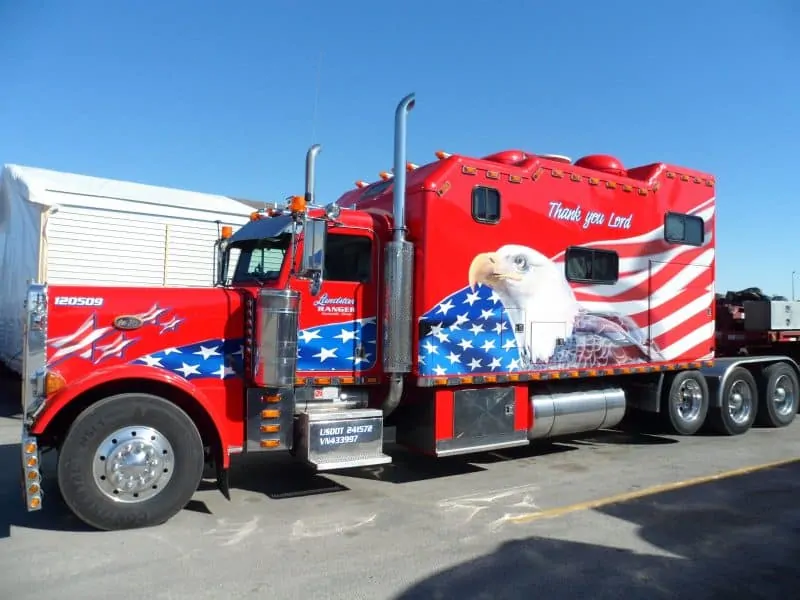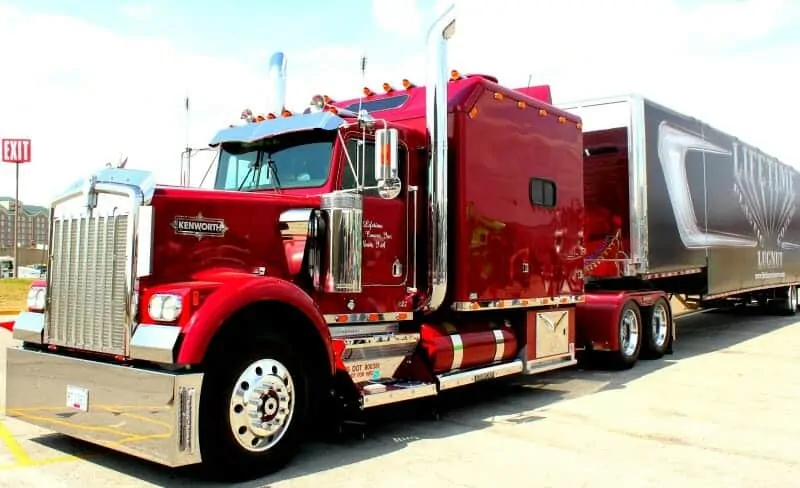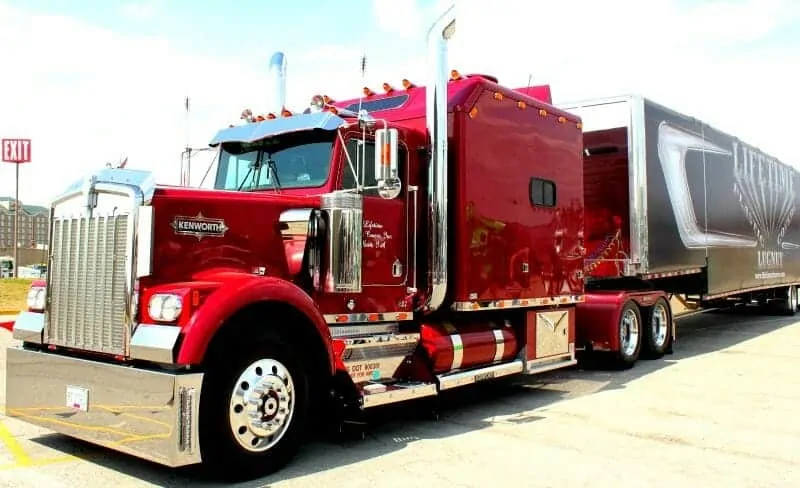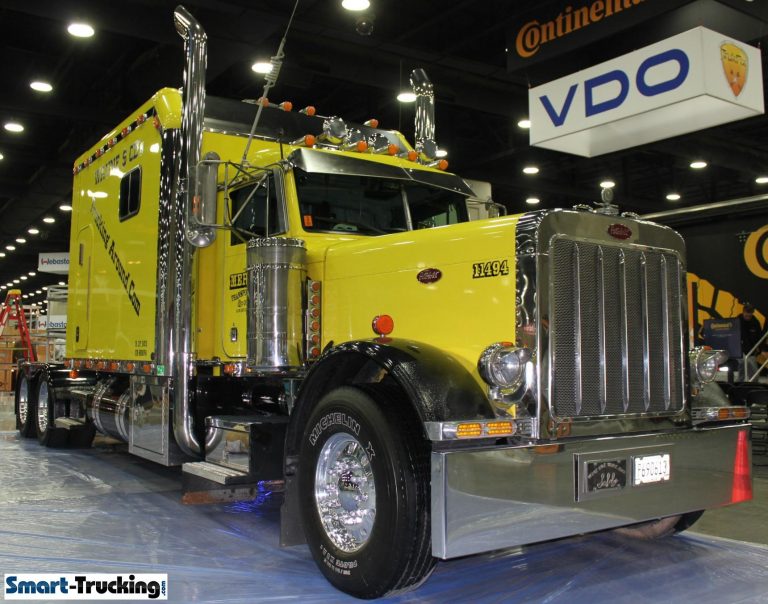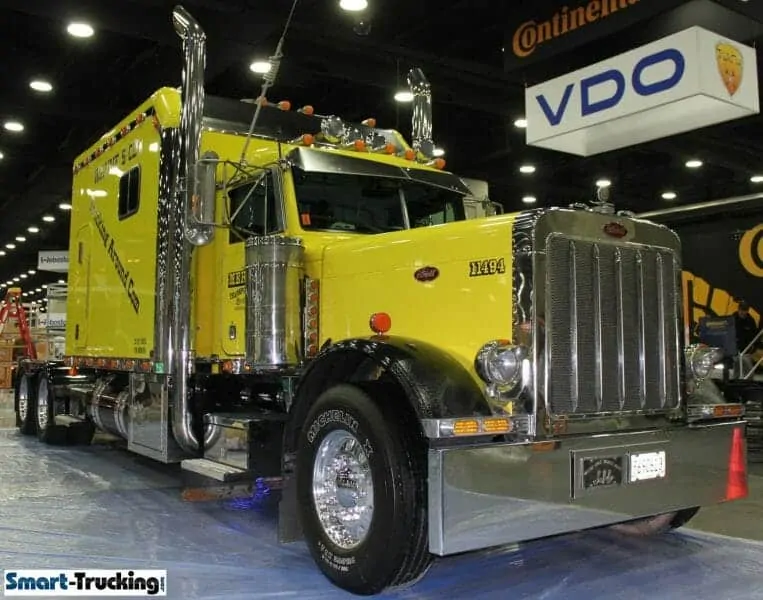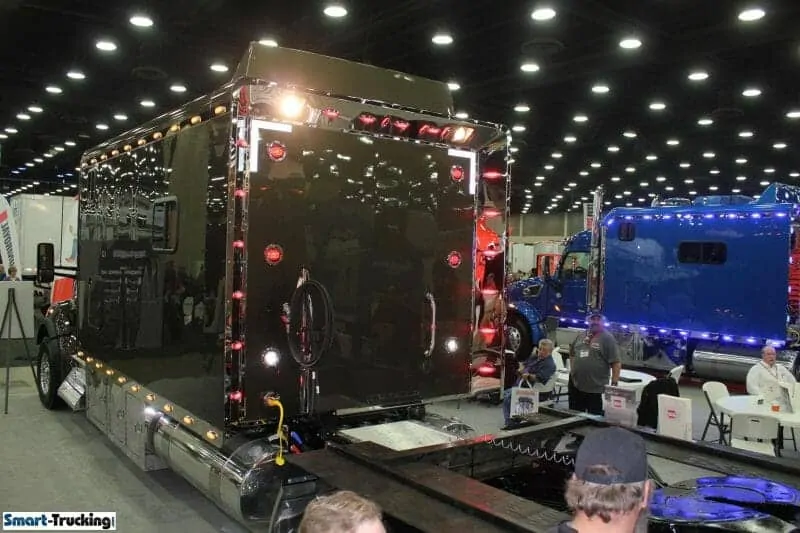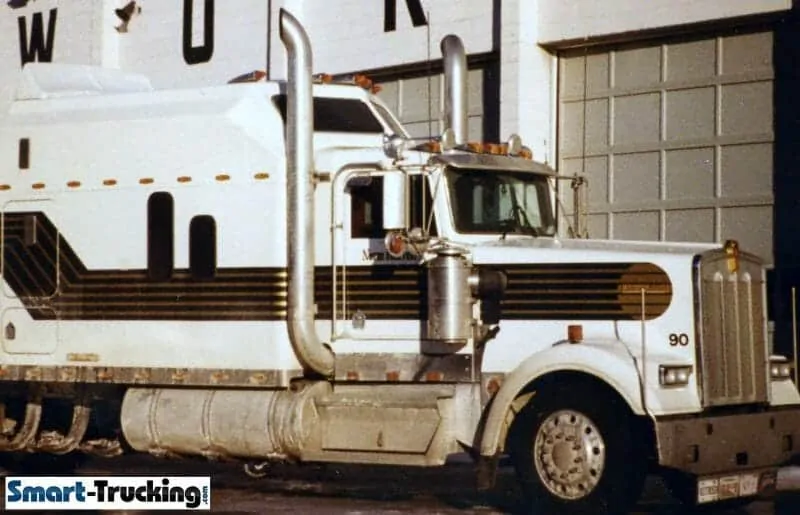 More Articles You May Like