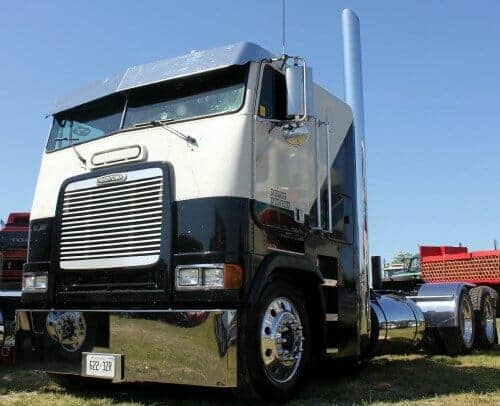 When one thinks of a cabover, the Freightliner cabover is often the first to come to mind.  Freightshakers as they are often affectionately called, were a common sight on the highways in the '70's, but toward the end of this decade, this breed of big rig, started to take it's last breath.
Length law restrictions were easing up, and the need for this style of truck to comply with highway length laws was no longer needed. The big trucking companies stopped buying them and started buying the longer nose conventional models.
Today, cabover restoration is catching on and becoming a 'trend'.
It's so good to see these big rigs at truck shows around the country and especially heart warming to see them easing down the highway, in all their glory ….. brings back  good memories for many  drivers.
Lots of truck drivers had their very first driving lesson in one of these big rigs, or drove one for their very first trucking job! Nostalgia at it's best!
It's good to know that some folks think that 'new' isn't ALWAYS better.
Freightliner Cabover History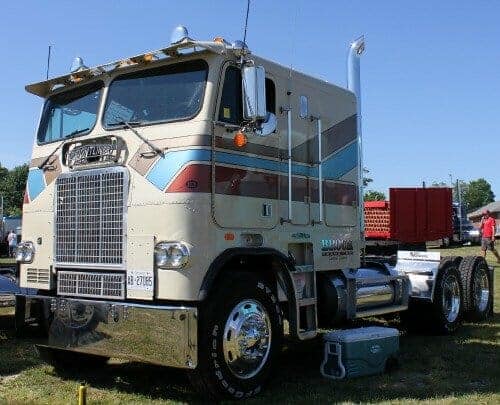 The Freightliner cabover have a pretty interesting history. Here's a few breadcrumbs of the background of this truck.
Leland James, headed Freightliner and built one of the first Freightliners…. none of the trucks at the time suited him, so he made his own!
1941: the shovel nose cabover appeared.
1942: The company, Freightliner Inc. was now official.
1948: 40 of these trucks were manufactured in Oregon and this was the same year that Freightliner produced the cab of these trucks, in aluminum.  The COE semi trucks at this time came with or without a sleeper berth.
1950: The bubblenose cabover was produced as a White-Freightliner truck, as factory production picked up to nearly 150 trucks made in the year. It was this Model 800 that put Freightliner in the true market of big rig trucks.
1951: Freightliner teams up with White Motor Company.
1953: The year White-Freightliner built a cabover with an overhead sleeper bunk.
1959-62: White introduced a fiberglass model, the 5000 series.
1960: Model WFT-7242 was built to satisfy the length requirements of the time.
Early to mid '70's – Introduced the Powerliner. This COE had a huge grill and a bigger windshield. The grill was large due to the extra big rad which was needed to cool the larger engine. This rig was often used for heavy haul trucking. The production of this model was short-lived. Mostly powered by Cat, Detroit or Cummins diesel engines.
1968: The company builds a 104″ cabover.
1974: Consolidated and White part ways. The very first conventional style tractor was built.
1981: CF sells to Daimler-Benz, as length laws loosen up, causing the downward spiral of cabover sales. The conventionals come to the forefront with a smoother ride, and easier engine access, and began to push cabovers into the background.
Freightliner today, owned by Dailmer, still makes a cabover in their North Carolina plant.
---
Freightliner Cabover Photos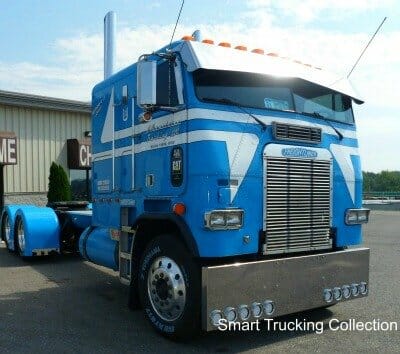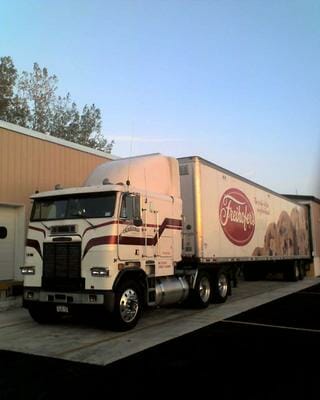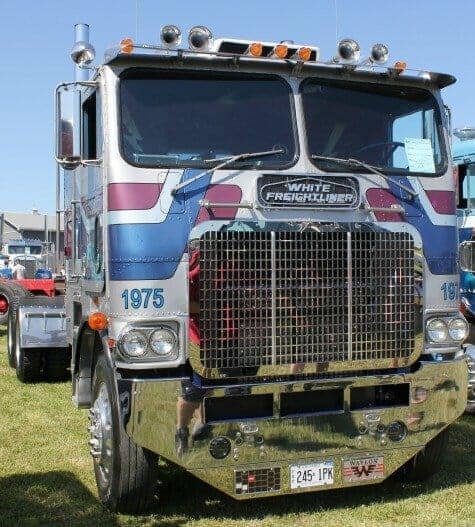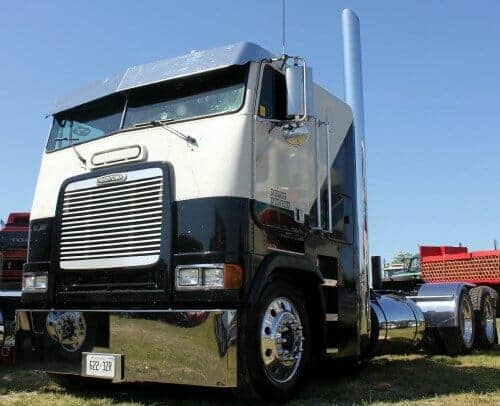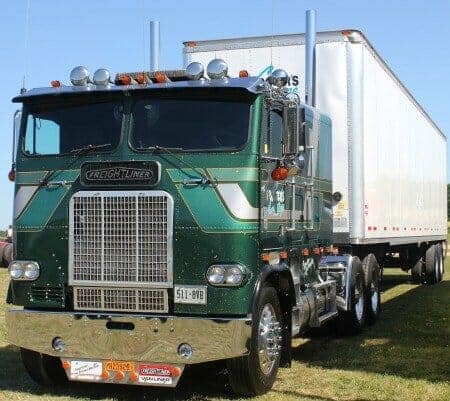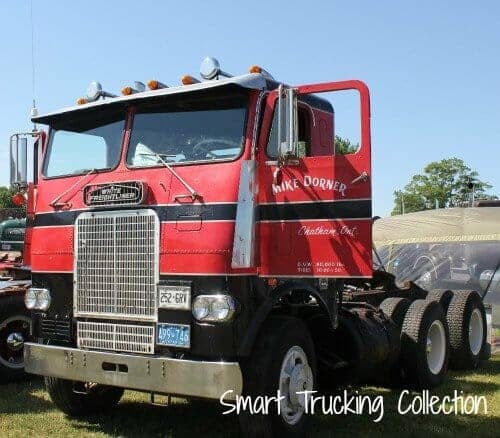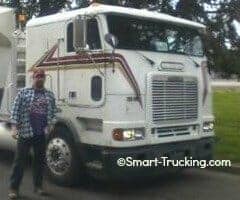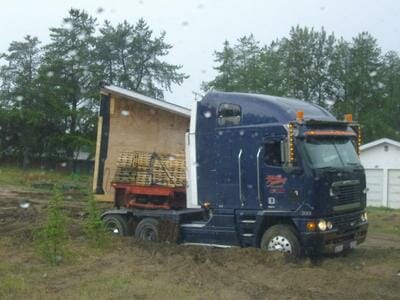 More Photo Galleries You Might Like…..