This post may contain affiliate links. You can read the full disclosure policy, which is pretty dull, but
here it is.
Being a professional truck driver may seem, to some, as living the dream; the open road, the new sites and situations, all hold a certain appeal. But like any job, this vocation does have its ups-and-downs.
If you are a professional truck driver or if you've considered truck driving as a career path then you should also know the 5 things professional truck drivers should never, ever do – these could save your (or someone else's) life.
Some of the Things Truck Drivers Should NEVER Do
1. Traveling Too Fast When Descending a Steep Hill
I made this mistake early on in my truck driving career. I was working out of Calgary Alberta for a tanker company hauling fuel in B Trains. My truck was loaded with gasoline on and was getting quite accustomed to the Trans-Canada highway terrain, running back-and-forth from Alberta to BC.

One particular load, from Calgary, AB to Castlegar BC. Route took me onto Highway 3, the southern route by way of the Salmo Creston Hill. I was reasonably comfortable with the hills on the TransCanada highway and didn't foresee Highway 3 hills as being much different – I thought I'd be just fine and had the confidence to handle whatever I encountered.

The distance between the town of Creston, BC and Salmo, BC is about 50 miles, with about 25 miles to travel up the hill and another 25 miles to go down the hill.

The truck I was driving was a 300HP R Model Mack, with a 5-speed transmission, so I crept up the hill, which was relatively uneventful. However, when I arrived at the top, I could see the other side. It didn't look as bad as many drivers I had spoken to, so I proceeded to descend. But as it turned out, I left the top too quickly, and I chose a gear that was too high.
By the time I was partway down the steep grade, the truck was picking up speed, and I feared I was losing control of the vehicle!

I was engaging the brakes more frequently, but the jake brake was no longer useful.
Related > The Jake Brake: A Quick Guide For the Truck Driver  
Things Get Worse
The truck continued to pick up speed.

As I rounded a curve, I got a clear view of the rest of the hill and could see that I still had a long way to travel before I reached the bottom – at least another 5 miles.
There was also a great deal of smoke rolling out the back of the truck from the heavy brake application, and I was picking up momentum as I continued the descent!

Luckily, I  encountered a flat spot where I was able to get the truck slowed down and stopped.
I set the brakes up and used rocks to block the tires, then released the brakes. I waited for nearly an hour for the brakes to cool down enough so I could proceed.

This was indeed a wake-up call for me. I was fortunate to have survived this situation.

Always be sure to pick a low gear to descend a steep grade and MOVE SLOWLY! 
Related > 7 Critical Mountain Driving Tips For Truckers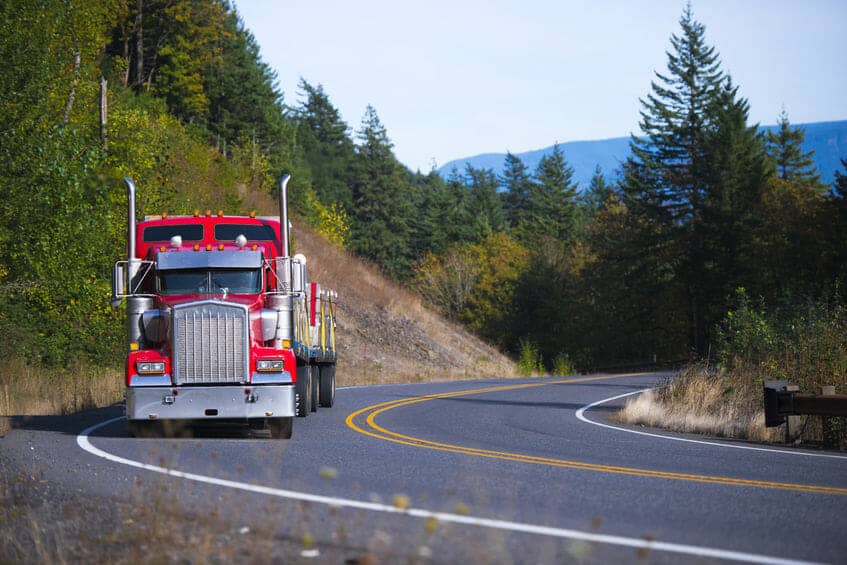 2. Don't Text and Drive
Any professional driver who texts and drives is nothing but an idiot with blatant disregard for his safety and the safety of others on the road.

There is never an occasion when any driver needs to text when behind the wheel.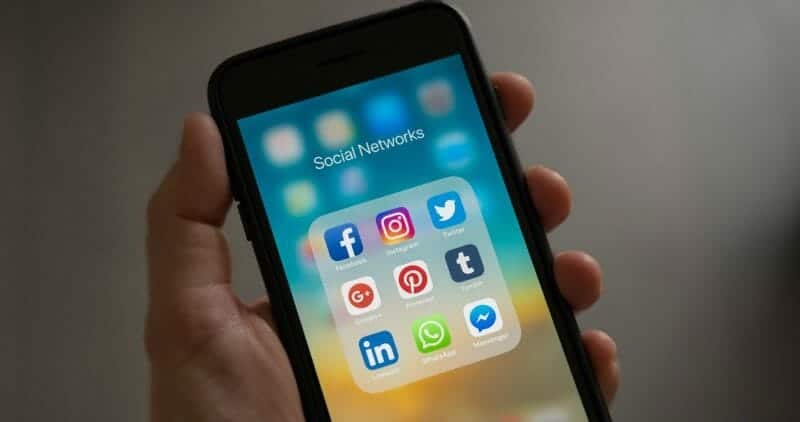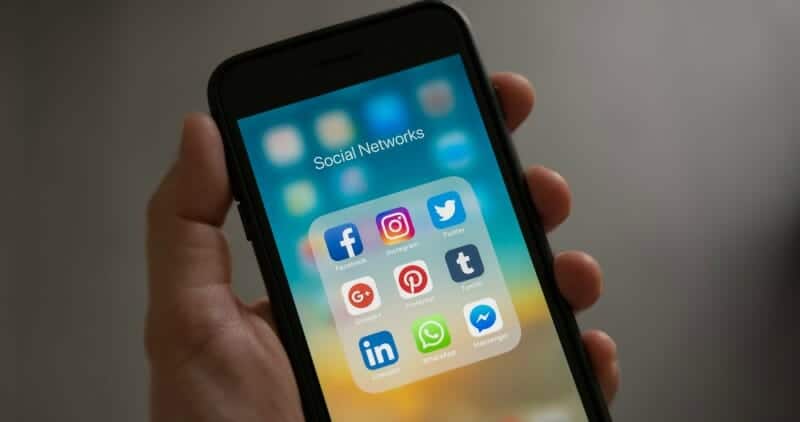 3. Don't Let Your Reefer Motor Run Out of Fuel
Check the reefer fuel levels periodically, as well as the box temperature.

Years ago, a friend and I were traveling from California to Toronto Ontario with produce – we had broccoli packed rather densely with ice – my friend was one of those truck drivers who could run on very little sleep and do just fine.

However, he was so focused on making great time, that he failed to keep check on the reefer fuel level and the box temperature. Although many trailers had what we called 'idiot lights' on the front (these lights indicate that the reefer motor is having trouble), unfortunately, I don't believe his trailer had one of these lights.

When he pulled into the buyer's dock, and the doors of the trailer were opened, the dock guys noticed that all the ice had melted and the broccoli had started to flower.
Always keep an eye on the reefer fuel level to avoid overheating of your contents.

4. Don't Drive Too Fast for Road Conditions
Any truck driver who drives in the winter months where there are snow and ice will have seen at least one major truck wreck.

Many wrecks in the winter months are mostly caused by excessive speed on slippery roads. Trucks cannot stop as quickly on snowy or slippery roads as on dry roads.

Don't feel you need to travel at the speed limit or above it especially when road conditions are poor.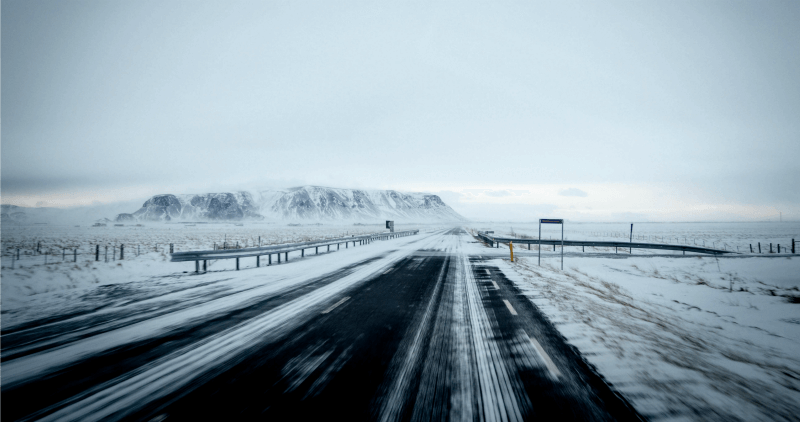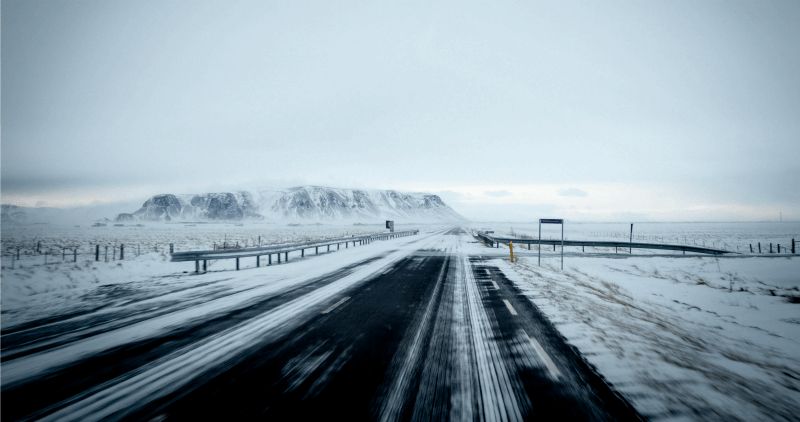 Related > 9 Things Truckers Should Know About Dealing With Dangerous Weather
5. Don't Ever Drive When Tired

There is never a good enough reason for a professional truck driver to operate his vehicle when tired.

With the ELD mandate, some trucking companies think they can dictate to the driver when they should drive. Just because the ELD says the driver can legally drive, doesn't mean the driver is rested and ready to drive. Only the driver can judge when they are rested and prepared to proceed on the road safely.

When a driver is tired, many things can go wrong;
Diminished mental capacity to absorb information at the necessary rate

Reaction time is slower

Attention span is weakened 
The ELD is a safety check measure. It shouldn't be used to dictate when a driver should be behind the wheel entirely. The ELD was introduced so the driver would get sufficient sleep. However, there is nothing fixed in this system to ensure the driver gets adequate sleep. It only provides the driver is LEGAL to drive, not sufficiently rested.

Sleep when necessary.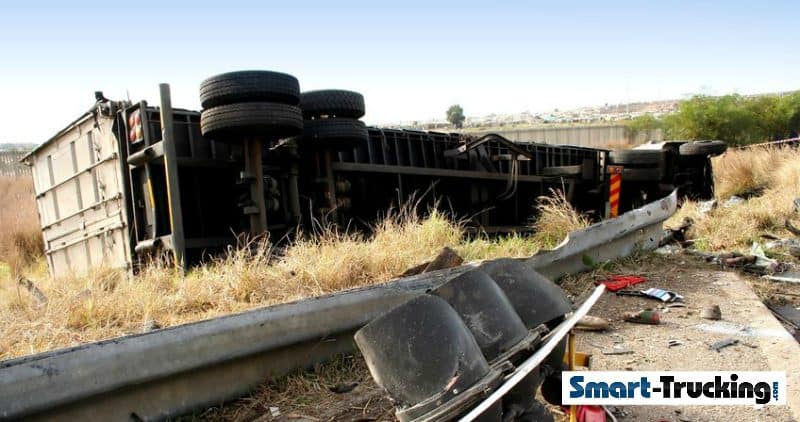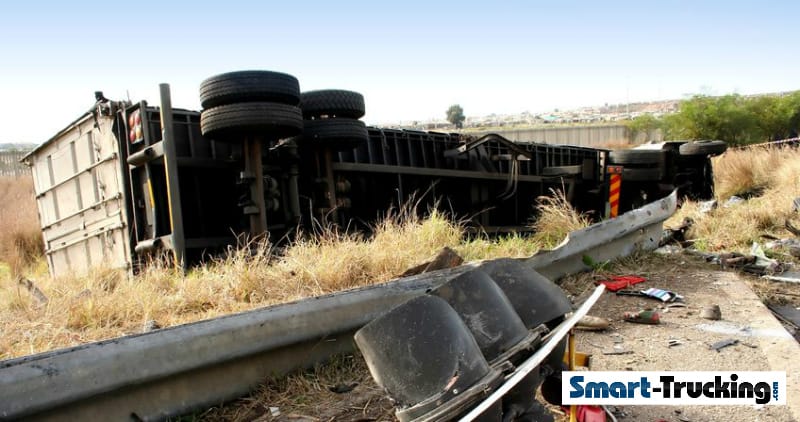 Be a Professional, Follow the "Never, Ever Do" Rules!
There's more to being a professional truck driver than getting your license.
Knowing the rules of the road and your company's expectations are important, of course, but knowing what NOT to could save your life. Be sure always to follow these "never, ever do" rules.
More Articles You May Like