Thirty years ago, there were no such thing as a truck driver recruiter in the trucking industry.
It was unheard of primarily because it was unnecessary. Trucking companies didn't have trouble finding drivers for their trucks because trucking was a well-paying, respected profession.
In recent years, there is a higher demand for truck drivers but not nearly enough professionals to fill the seats.
What to Expect From the CDL Truck Driver Recruiter
The decline in truck driving professionals isn't surprising considering that companies are offering lower pay and less respect to their drivers. As a result, many trucking companies are employing driver recruiters in order to get their trucks out on the road.
If you are a new driver coming into the trucking industry, you're more than likely going to have to deal with one of these recruiters.
Interviewing with truck driver recruiters can be one of the biggest stress points for you when you first start off with a company.
However, this is truly nothing to be worried about. We'll give you some pro pointers on how to deal with a driver recruiter like a boss.
Related >What You Need to Know About Paid CDL Training
What is a Truck Driver Recruiter?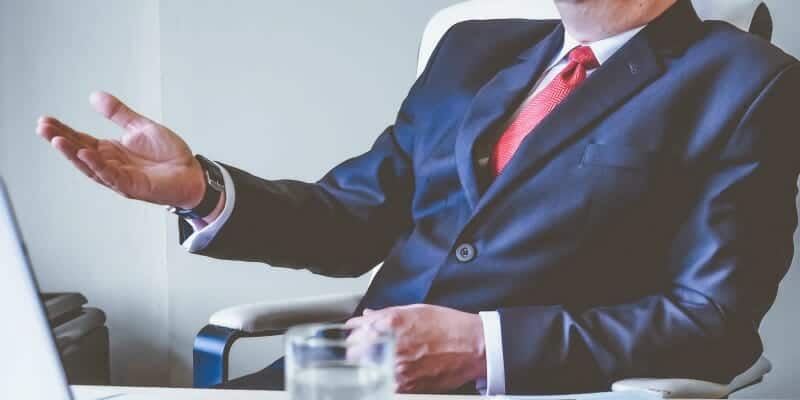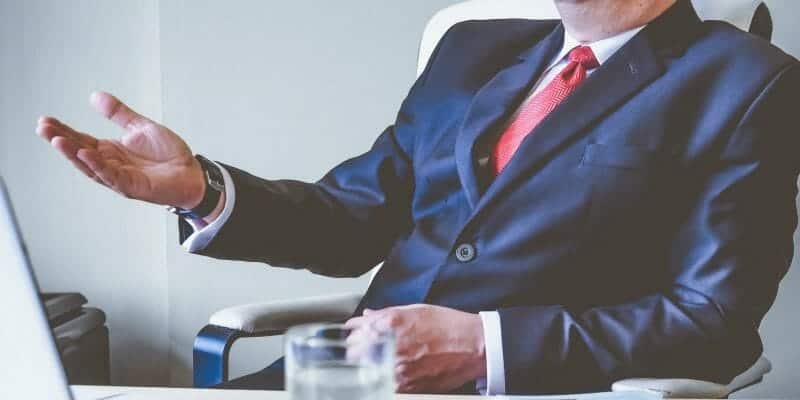 Back in the day, when a truck driver was looking for a driving job, they would approach a carrier, or a friend who owned a few trucks and needed drivers.
In some cases, they would purchase a truck to become an owner-operator. They went where they felt the pay would be the best.
After deregulation, as the larger trucking companies began to take more of a hold on the industry, they began to slowly squeeze driver wages. Truck driving jobs as a result no longer paid as well as they once did.
These same trucking companies began to realize that there was a shortage of truck drivers knocking at their door in search of driving jobs.
The companies still had seats to fill in their trucks. So, to solve this shortage (which they had created themselves), they implemented truck driver recruiting programs.
Recruiters are hired by companies to attract drivers on board with their company, in order to get their company's trucks moving.
Unfortunately for new truck drivers, recruiters are not always honest in their efforts to attract drivers. Often recruiters offer bonus-based programs as a perk to sign on which can be misleading at best.
They also use flowery language to spruce up the appeal of their company which can be anything from a misrepresentation to an outright lie.
If you are considering applying for work at a carrier, there's a very good chance you will need to face one of these truck driver recruiters.
ALWAYS REMEMBER! These recruiters need you worse than you need the trucking job.
There as thousands of trucking jobs available and not nearly enough qualified truckers to fill them.
So, don't be afraid of the recruiter.
Related > The Best Trucking Companies to Work For USA
Preparing for Your Truck Driver Recruiter Interview
There are some basic things you should do to prepare for meeting with a trucking recruiter.
1. Put Yourself in Control of the Interview
First and foremost, remember that they will try to control the interview and do most of the talking. They want to steer you to signing on by giving you their sales pitch.
Instead, it's better for you to go in with a prepared set of questions with the goal of getting satisfactory answers.
The answers to these questions are important to you, so be sure to go to the interview prepared at each company you apply.
These questions also let the truck driver recruiter know that you have expectations from whatever company you choose to work for.
2. Take Notes During the Interview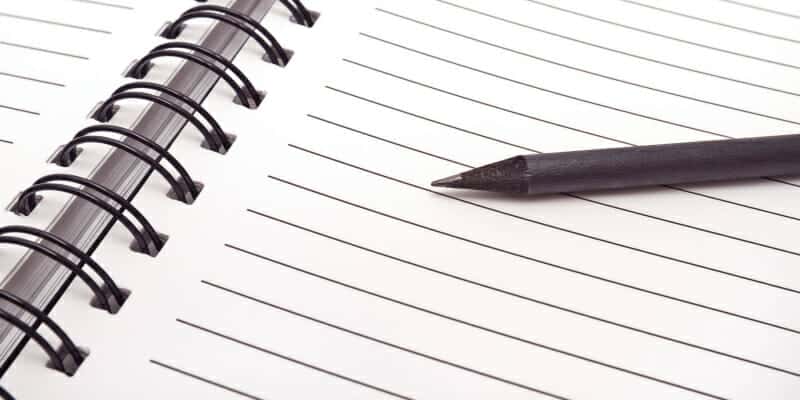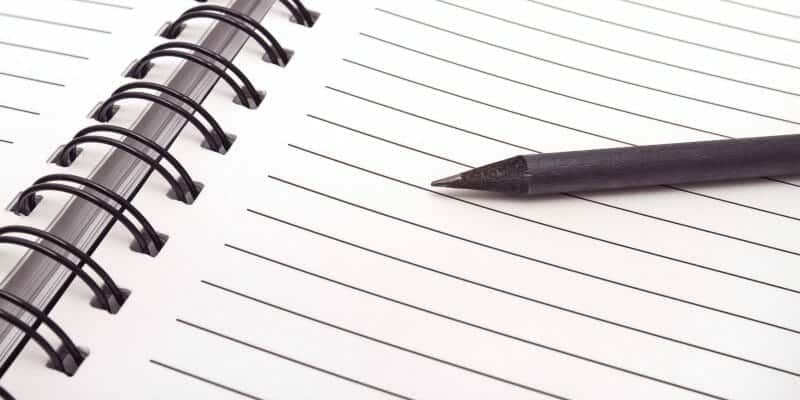 As you run through your questions, take notes of what the recruiter tells you.
Note taking will help you keep track of which company is offering which benefits. It also allows you to review your notes later on so you can compare.
Most importantly, note taking will help keep the recruiter on their toes and hopefully make them a little more honest.
3. Cover Your Bases With Questions For the Driver Recruiter
We like to group our questions into categories. You should prioritize them as best as you can by what is most important to you. Get through those questions first.
i) Mileage, Costs & Pay Rates
Pay rates should cover more than just your salary. Everything you do while at work should be paid. All truckers incur waiting time. No driver can afford to sit for undetermined amounts of time and not be paid. For a more extensive list of driver recruiter interview questions click here.
What is the mileage rate paid?

What program is used to determine the mileage for each trip? PC Miler? Hub mile system? Or other software?

What is the pay for pickups and drops? (This is necessary so you are able to cross check your pay stubs to be sure you are getting paid for all of your miles.)

What is the rate of pay for waiting time?

If your truck is in the shop while you are expected to wait for it to be ready, how will you be paid for this? Flat rate? Hourly rate?

If you are required to do an H.O.S. reset on the road, will the company pay you for the reset time? Or are you expected to sit in your truck for the 34 hours reset without pay? If they do not pay for the reset time, does the company at least pay for your meals and hotel during the reset? If the company does not pay anything for your reset, ask if you can do your resets at home.

Who pays for the tolls? If it's the company, how are you reimbursed?

Who pays for lumping fees?
ii) Pay and Other Details
The truck driver recruiter should be able to clearly answer all of the following questions.
If they can't, then you should move on to the next company.
What is the pay schedule? Weekly? Biweekly? Bimonthly?

Advance and monthly settlement?

How much is the hold-back amount?

Am I competing with company trucks for loads?

First in, first out dispatch system?

Number of miles expected per week?

How often will you be on the road? How long/often is home time?

Are you able to take along a passenger?

Are you able to take along a pet?

What areas are their freight lanes?

What is the average age of the trucks in the fleet? This is important information as it will give you an indication how much downtime you may encounter as a result of breakdowns.

Does the company permit you to take the truck home at the end of the week?

What fuel card(s) does the company use? This is important because as a driver, it's to your advantage to have a well-recognized fuel card so you can frequent the good, clean truck stops for fuel, showers and restaurant facilities. It's also a perk to be able to use the points on the fuel card for free showers or for meals. A fuel card which works virtually everywhere is best so you aren't limited to the nasty, out of the way truck stops.
Related > 7 Things You Need To Know About Your First Year as a New Truck Driver
Discounts, Insurance & Benefits – For the Owner Operator
These questions need clear clarification for the owner operator.
Do I get a company fuel discount? Big trucking companies often get a break on fuel prices due to their volume purchases.

Do I get a discount on tires, parts etc?

Is there a company shop available for repair?

Who pays the cost of license plates? How much? How often is this deducted from pay settlement?

Who pays for insurance? How much? How often is this deducted from pay settlement?

What is the insurance deductible amount?

What is the insurance buy down program available?

Ask if they have a benefits package and the details (for company drivers too)
Related > The Owner Operator Guide to Success
4. Beware of the Sign-On Bonus
Sign-on bonuses are a common tactic used by driver recruiters to get new drivers signed up with their company.
They can word these to look very attractive but in the end they can do you little good.
A REAL LIFE EXAMPLE OF A DIRTY CONTRACT – SIGN-ON BONUS BEWARE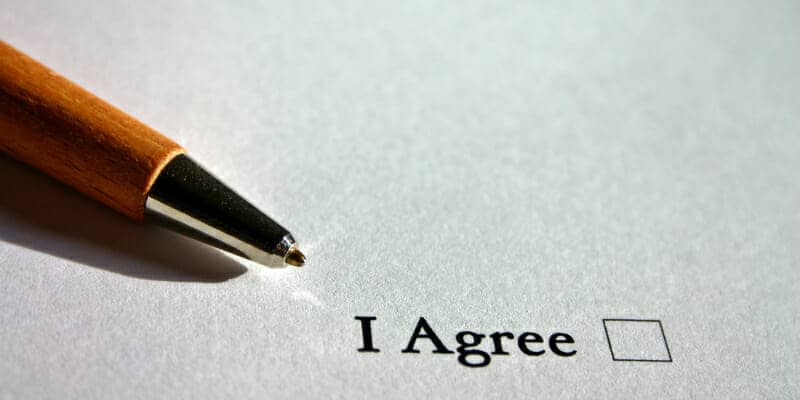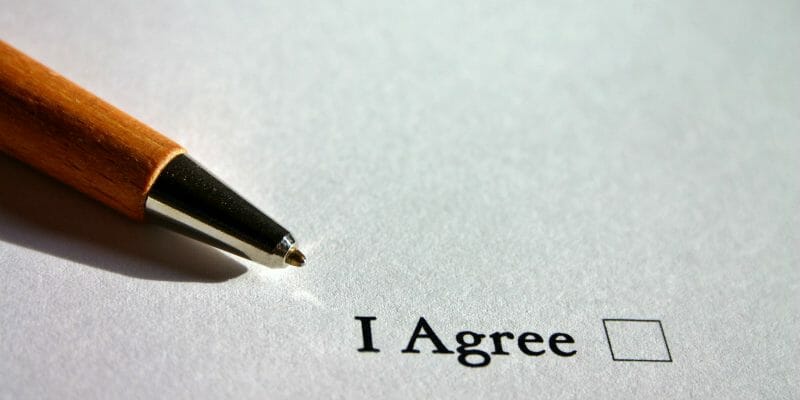 A driver hires on with a big company. The offer letter included a statement about where he would work and the sign on bonus repayment obligation.
I have copied it exactly from the original agreement below (except for names).
The Contract
We are pleased to confirm the details of our offer for the position of TRUCK DRIVERS Company Name-CITY, DE, Band XX, located in CITY, DE reporting to NAME.
You will participate in, or be eligible for the compensation and benefits outlined below:
COMPENSATION & BENEFITS
Sign On bonus: You will receive a sign-on bonus in the amount of $X,000.00 to be paid in X installments, subject to applicable taxes. The 1st payment of $XX.XX will be paid within your first 30 days of employment, approximately with your 2nd -3rd paycheck.
The 2nd payment of $XX.XX will be paid on upon completion of 4 months of employment.
The 3rd payment of $XX.XX will be paid upon completion of 6 months of employment.
The bonus will be paid after you begin work. By signing this offer letter below, you agree to repay this amount in full if you resign your employment before completing 12 months of service with the Company., subject to applicable taxes.
The bonus will be paid after you begin work.
By signing this offer letter below, you agree to repay this amount in full if you resign your employment before completing 12 months of service with the Company.
Something to Watch Out For
Note that this company has many locations. The offer letter specifically lists one location.
NOW, note during this driver's training period, we discovered that this particular location has no one working there, due to downsizing.
There are no plans in place to have drivers work from the location listed in the offer letter.
The driver was hired and was under the impression that he would work from that location.
But, if he leaves the company because of the location, it is implied that he will need to repay the bonus.
The company never disclosed the duration of training or the fact that the place he was hired for has no drivers working from it!
Whether or not the driver will need to repay the bonus depends on whether a court would determine that the location term was a material term of the contract.
The lawyer said that no matter what, the driver should count on a fight.
I hate seeing things like this because the driver usually loses one way or the other. Either you suck it up or have to go through a fight that may or may not be worth the effort.
In the future, drivers take warning when you see a deal like this. BE WARY.
Related > Do Today's Truck Drivers Deserve Respect?
5. Wait to Sign-On
After your interview, tell the driver recruiter you have to think about it before making a decision. Recruiters want you to sign up that day so give them something to work for by making them wait.
Recruiters are aware that there are more truck driving jobs than drivers available.
They are trying to attract you. They ought to supply you with satisfactory answers to all of your questions.
If they can't explain how the company handles things like health benefits, pay, layovers, their fleet, dispatch and many more potential issues then don't bother with them.
Now is your time to compare the results of your interviews carefully.
You are shopping for a job, so comparison shopping is in order. Do not settle for just any job. You are shopping for the best job.
Ready to Interview With the Driver Recruiter?
Interestingly enough, there aren't recruiters for many other jobs, such as oil rig workers or crab fishing workers who work in terrible conditions.
They don't need recruiters or consultants as the pay for these positions is very attractive. The pay is doing the recruiting!
However, this does not seem to be the case in trucking. So beware. Do not be tricked into thinking you are getting a good deal.
Remember trucking companies and the driver recruiters need you more than you need them.
There are good driving jobs available. But it will take some effort on your part and some perseverance. Don't settle!