General freight trucking, also sometimes known as dry van trucking, is the most common type of trucking job available.
In fact, almost all new truckers start out here for a variety of reasons.
For one thing, it's the easiest type of trucking. With dry vans, you won't usually need to worry about securing your load, other than a few load bars if necessary.
It's also the easiest job to get because of the high turnover rate and high demand in the midst of a North American truck driver shortage.
What Are General Freight Trailers?
General freight trailers, or dry van trailers, are simply thin, light boxes on wheels.
They measure 53' long, 102" wide, and 110" tall. Their floors are made of wood. The sides are constructed of aluminum sheets with plywood interior. And they usually have thin fiber glass roofs to allow light into the trailer for visibility when loading and unloading.
Almost all dry vans have rear barn doors to expand the entrance area for large cargo. Some do have roll-up rear doors instead. But these are generally just used for local multi-delivery work.
The axles underneath these trailers can be adjusted or slid forward or back to help with weight distribution.
Related > The Best Trucking Companies to Work For 2020 USA
Dry vans can carry almost anything, so you could be hauling cargo ranging from clothing to machinery.
Or you could be hauling hazmat loads, which can be more dangerous and require special placarding and identification.
Because the trailers are not temperature-controlled, you won't usually be carrying food unless it is packaged non-perishables.
Also, general freight trucking is the most common type of trucking to deliver both full and LTL (less than truckload) loads. These shipments can be made up of several different types of products going to several different places.
Related > 5 Problems Truckers Face With LTL Trucking and How to Solve Them
Skills Needed for General Freight Trucking
General freight trucking is well-suited to new drivers.
The work is not difficult and does not require a lot of special skills. You typically won't have to know how to secure your loads or worry about temperatures.
And even when you do have to secure your freight, load bars make it very easy to do. You also won't usually have to physically load and unload your trailer by hand.
But there are occasions when you might have to, so you'll need to know how.
Dry van trucking gives new drivers a good opportunity to learn how to maneuver long trailers with the least amount of costly damage to the trailer and freight.
So even though it is good to have this skill, it is certainly one that can be improved and practiced in this line of trucking.
For independent owner operators,these trailers are relatively inexpensive to buy and repair, so the financial risk is much less than with other types of trailers.
Related >5 Trucker Tips For Avoiding Injury From Unsecured Loads
General Freight Trucking Job Outlook
Dry van trucking is the easiest type of trucking job to get.
For one thing, the turnover rate is very high, leaving a revolving door of open jobs. It's also not uncommon for mega carriers to have thousands of these in their fleets.
Companies like Swift, Knight, Schneider, JB Hunt, and Werner are just a few of the big trucking companies which hire for general freight trucking jobs.
General Freight Trucking Salary
Unfortunately, this is probably the biggest downside of this sector of trucking.
Because dry van trucking is so common and doesn't require specialized skills, the pay is usually at the bottom end of the pay scale.
Many companies even offer on-the-job training for general freight trucking and the driver isn't paid at all. In the U.S., you can expect a salary around or below $40,000. And in Canada, salaries are listed at about $21 an hour.
Related > Truck Driver Salary Reference Guide – Find Out If Your Driving Job Pays What It Should
Bottom Line
If you're just starting out in trucking, general freight driving may be a good career option for you.
It will help you get some experience in the industry and pad your resume for better jobs later.
It's also usually the least dangerous type of trucking, so it's a safe place to get started without worrying about hazardous conditions. Just try to start out with bigger, well-respected companies and find out job duties and salary upfront.
Do keep in mind that much of a driver's success at any particular truck company, depends on the company itself. Some are honest companies which treat their drivers fairly and with respect and in turn pay a decent wage.
Not all general freight driving jobs pay a low wage. (Although, sadly many do.)
If you're good at what you do and keep learning the trade, you'll probably find yourself in a better-paying job before you know it.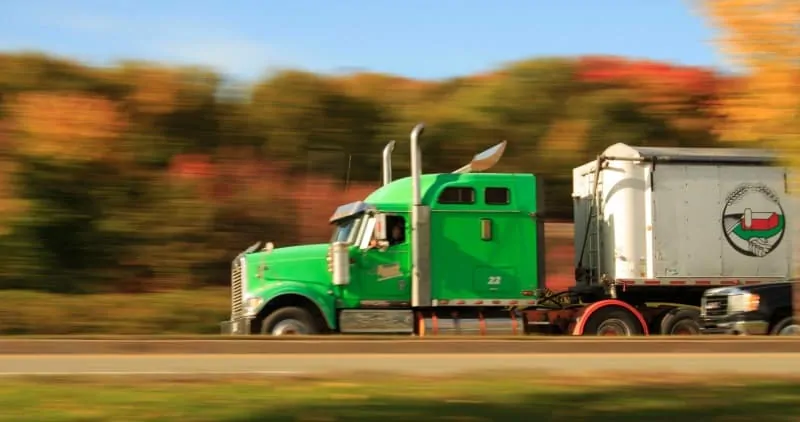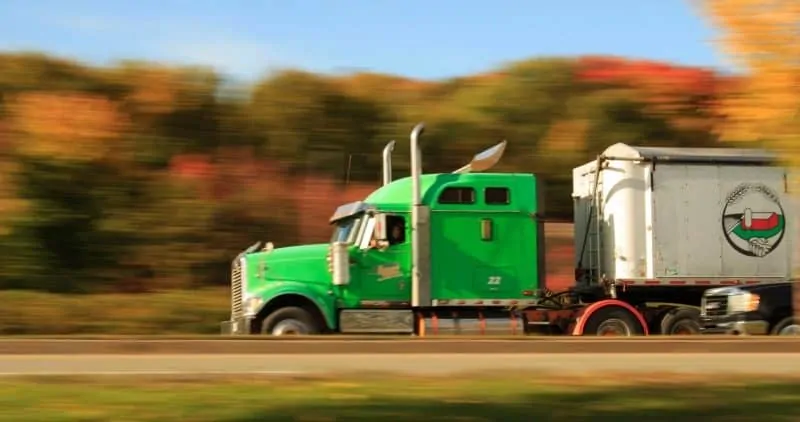 More Articles You May Like