Remember big CB Radios?
Back in the early days of trucking, nearly every truck driver had a Big CB Radio.
A big radio was not your average CB. The average CB radio from a retail store puts out 4 watts of power.
Big radios put out hundreds of watts of power, thus increasing their range.
My Big CB Radio
I had a 50 watt 10 meter President Grant Radio. It was hooked up to a 250 watt kicker with push/pull and a frequency counter.
Push/pull meant that the radio could amplify it's reception as well as it's output.
I ran 300 watts on my big radio years ago. Many truckers ran radios with 500-1000 watts of radio power!
On a good day, depending on the terrain and the weather, that radio would get a range of a few hundred miles.
The truckers I knew liked to talk on a frequency below Channel 19. This allowed us to communicate uninterrupted for miles and miles.
All the big truck stops had CB radios for sale as well as a parts and service department. Truckers could get their radios tuned, repaired and get expert advice to have the antenna match the radio. This was critical to the proper operation of the CB.
I still have a CB in my truck but it isn't as powerful as the older big radio I had many years ago.
I have a 29LTD Cobra, which does the job. It is pumped to 35 watts.
Related > Learn How to Talk CB Lingo, C'Mon
What Were Big Radios Used For?
If truckers didn't run with their friends on long haul trips, they would still monitor Channel 19 for bear reports, traffic reports and weather.
The produce sheds in California would call us into the docks when they were ready for us to load or unload. This was in order to assign us a door number. CB's were very handy for this purpose.
If the chain laws were up on Donner telling truckers to chain up, you could find out on the radio.
Then, it was possible to change the route and go south around a storm or head north and chain up coming out of Salinas, CA.
CB Radios were truly a useful tool in the trucking industry. But, good things often don't last forever.
Related > A Guide to CB Radios For Truckers – Reviews + Recommendations
Why Did Big Radios Lose Popularity?
Solicitation over the CB in Nevada became quite a problem. Other states also began to get flooded with solicitation and unwanted advertising to the truckers.
In fact, the truck stops became a hot bed of non-stop solicitation.
The CB then became a useless tool to the professional truck driver. It was flooded with everything and anything and lost its appeal to the trucker.
I personally sold my Big Radio to the Walcott CB Shop for parts, when mine wore out.
It was a sad thing when the CB lost ground in the industry.
Related > Old School Trucker Lessons
The CB Has Been Replaced With Hot New Technology
Now truckers have a wide range of communication tools, such as cell phones, GPS, computers etc. No wonder the CB became obsolete. Few drivers own or use them.
I still have a CB in my truck. Not sure I could drive the truck without one!
However, they've become a thing of the past in the trucking industry. Kind of a sad thing really. They are sort of nostalgic. It's part of the trucking industry that has died.
Related > Why ALL Truckers Should Have a DASH CAM
Will Big CB Radios Ever Regain Their Popularity?
I don't see the radios making a big comeback in trucking.
Some professional drivers have a CB in their truck and use them. But not near the number of truckers use them now, compared to 30 years ago.
These radios were a big part of the trucker culture in the '70's.
It was always great when running westbound and see an eastbound truck pop over the hill. I'd grab my mic and call at the driver. I did this to check on road conditions for the road ahead. It was also great to know if there were any bears on the road ahead.
The radios were also useful for getting directions when delivering freight into unknown areas. The locals would usually be quite helpful by giving directions to truckers on Channel 19.
When truckers ran together, the CB was the main source of communication. Even when trucks were many miles apart, the old big CB radios had sufficient power to communicate.
The CB was a form of entertainment for truck drivers back then, as well as a primary source of communication.
It was common for truckers to meet up at truck stops, after meeting on the CB. New friendships were formed.
With the disappearance of the radios, this sense of community is all but gone from the industry.
These radios were a true part of old school trucker culture.
High Power CB Radios That Would Knock Your Socks Off!
I recall cruising along in southern Utah and there was an old trucker coming at me. Every time he keyed up, his trailer lights would dim, due to the tremendous amount of power his radio was drawing! I'm sure when he was in St. George, UTAH, he was talking to someone up way up in North Dakota with that high powered radio!
When the CB culture died, trucking was never quite the same.
It felt like the end of an era. CB radios were just part of trucking.
With my present truck radio, I still really enjoy talking to other drivers when on the road.
Mostly though, when I'm on the road, the radio is on but it is silent.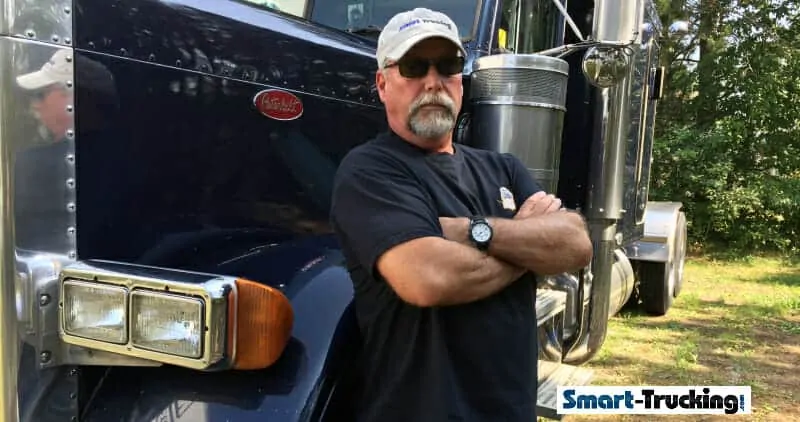 More Articles For You