Great trucking songs, just like wine served with a great meal, can make your driving experience far much better and memorable.
Maybe you could be hauling a heavy load through the worst weather conditions you've seen in months.
Icy roads and foggy weather makes everything just seems bleak.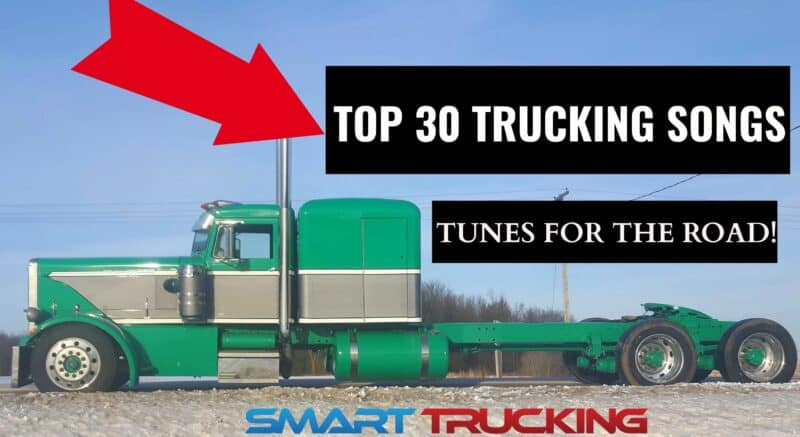 But as soon as you hear that favourite truck driving song, it's almost like the music is talking telling you not to back down!
Or maybe it could be one of those days you just feel good after drinking a cup of coffee with your windows rolled down while you sing at the top of your lungs.
Seriously, listening to music while driving your truck can keep you awake and alert on the road.
We polled truck drivers and came up with a list of the top 30 truck driving songs professional drivers can relate to on the road.
They all talk about everything you've probably experienced as a truck driver:
from a heartbreak
to making new friends in different states
to your truck breaking down in the middle of nowhere
to taking 40 acres to turn that rig around!
Let's get down to it.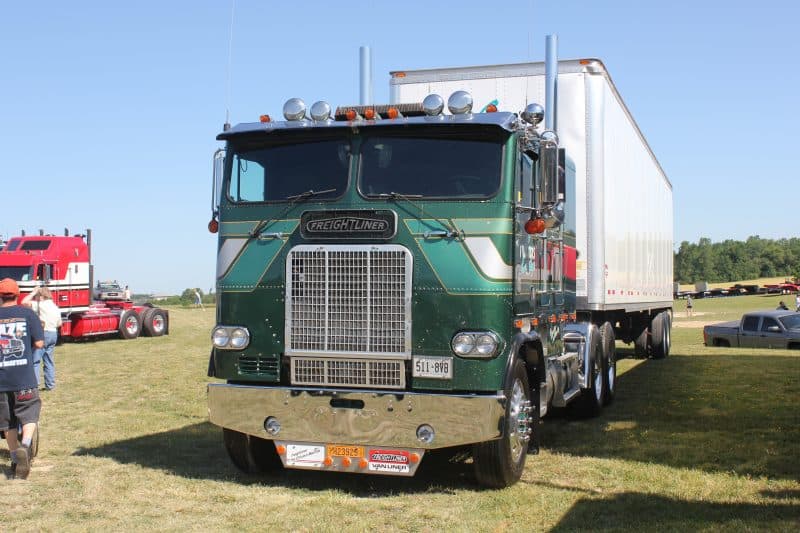 Top 10 Albums – Truck Driving Songs
Before we get into the songs, we have to check out some of the trucker albums available.
Actually, they're very few and rare to find.
However, some artists have dedicated entire album songs to truck drivers. On the other hand, some albums are available as a collection of songs recorded by different artists that cover truck driving themes.
Keep in mind that most of the top 30 truck driving songs we've included in this article are available in the albums we've mentioned.
After the success of the "White Knight" in the Billboard country charts, the group behind it decided to make a full album to capitalize on the CB craze.
Heck, they even made a song titled "CB Lingo Dictionary" for the album. Other songs in the album include:
CB rock
CB 76
Kentucky Moonrunner
Mercy Day
Who We Got in the End
Jaw Jacking
The cool thing is, most of the songs on the album are written from the perspective of different narrators who are talking on the CB radio.
This is an album with a collection of classic trucking songs from back in the days.
It features trucking songs like
Truck Driving Man
Moving On Roll On (Eighteen Wheeler)
Roll On Big Mama
East Bound and Down
I'm a Truck
and Looking at the World Through a Windshield
plus, many more classics.
This is a collection album with a playlist of some of the best 23 trucking hits of the 1960s and 70s.
From the greats like Dave Dudley, Red Sovine to Jerry Reed.
The album is available in both Audio CD or cassette. (Is there REALLY such thing as a cassette player nowadays?)
Dave Dudley was one of the greatest country trucker singers of all time.
What makes this album special is that it's very difficult to find the songs Dave recorded when he was signed to Mercury Records in the 1960s and 70s.
Some of those songs in this album include:
Trucker's Prayer
There Ain't No Easy Run
Keep on Trucking
Two Six Packs Away
One More Mile
and Listen Betty I'm Singing Your Song.
Of course, we can't forget Truck Driving Son of a Gun!
If you are a fan of the trucker movie, Smokie & The Bandit, this album includes all the soundtracks featured in the film.
Of course, some of the classic trucker hits in this collection include Texas Bound and Flying and East Bound and Down.
For the rest of the songs in the album, you can bet you won't find them elsewhere.
This is another Dave Dudley collection with different songs than the ones featured in Truck Driving Son of a Gun album.
To put it into perspective, some of the songs in the track listing include
Freightliner Fever
Me and Ol' CB
How Fast Them Trucks Can Go
Girl on the Billboard
Truck Driving Man
and Six Days on the Road.
For the folks unfamiliar with The Road Hammers, they're a Canadian country rock music group that is inspired by the 1960s and 70s truckers' popular songs.
In trying to keep up that spirit alive, they released an album with remakes of the old classic trucker songs.
Besides the most popular song of the album (I'm a road hammer), the remakes include Keep on Trucking, Nashville Bound, Willin, Eastbound and Down and Girl on the Billboard.
Named after his popular hit song, Brothers of the Highway, is one of the modern albums released in the past decade that features truck driving songs.
Sure, we wouldn't call it a classic album like the ones released by Dave Dudley and Cledus Haggard back in the 60s and 70s .
But it's worth a listen if you want something recent.
Some of the notable songs in the playlist include Highway Junkie, Trucker's Last Letter, We Drive Trucks, and Hauling Ass.
Besides Dade Dudley, Red Sovine was another Country singer back in the 60s and 70s who made songs for truck drivers.
Technically, all the songs in this album are not trucker songs, but it includes some of the old classics like Teddy Bear, Phantom 309, Giddy Up Go, and Little Joe.
As the name suggests, this is a strictly trucking collection album with some of the best classics like
Give Me 40 Acres
I'm a Truck
There is a Big Wheel
6 Days on the Road
King of the Road,
and Truck Driving Outlaw.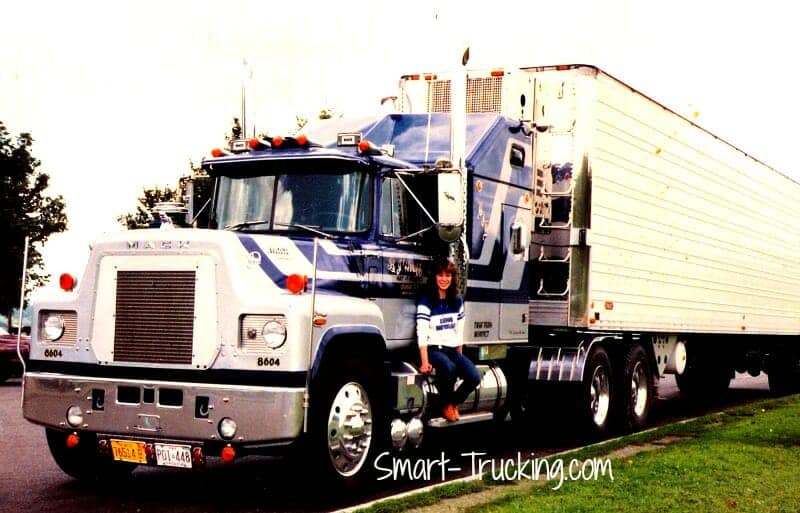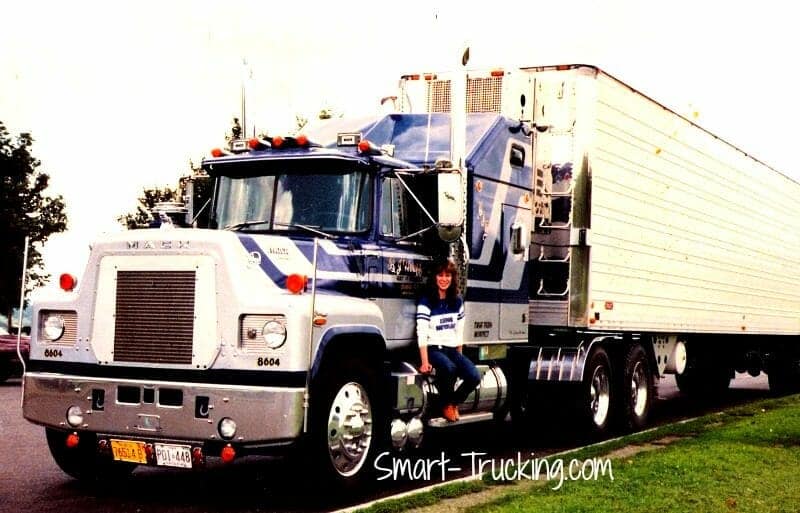 Classic Trucking Songs
1. 18 Wheels and a Dozen Roses: Kathy Mattea
Back in the late 80s and early 90s during the golden era of country music, this song was in almost every truck driver's playlist; it was the number 1 song in the country charts back in 1988.
Written and performed by Kathy Mattea, it talks about a truck driver who is looking forward to retirement and spending the rest of his days with a loved one.
This is a classic trucking song that can be played not just on the road but also in a memorial service for a departed truck driver.
2. On the Road Again: Willie Nelson
In the South Park episode "Kenny Dies", a truck driver sings along to this song before he encounters a deer on the road.
Arguably, "On the Road Again" is one of Willie Nelson's most popular songs, considering that it topped the charts in the 80's and even won him a Grammy award.
3. Eastbound and Down: Jerry Reed
"Eastbound and Down" song was the anthem song by one of the best truck driving movies of all time; "Smokey and the Bandit".
If you watched the movie as a kid and grew up to be a truck driver, this song brings backs an old school nostalgic feeling to the good old days.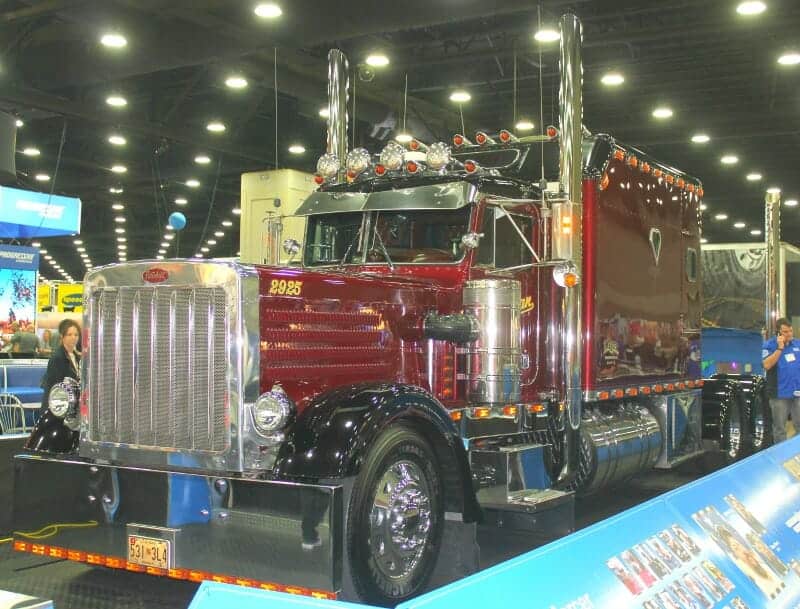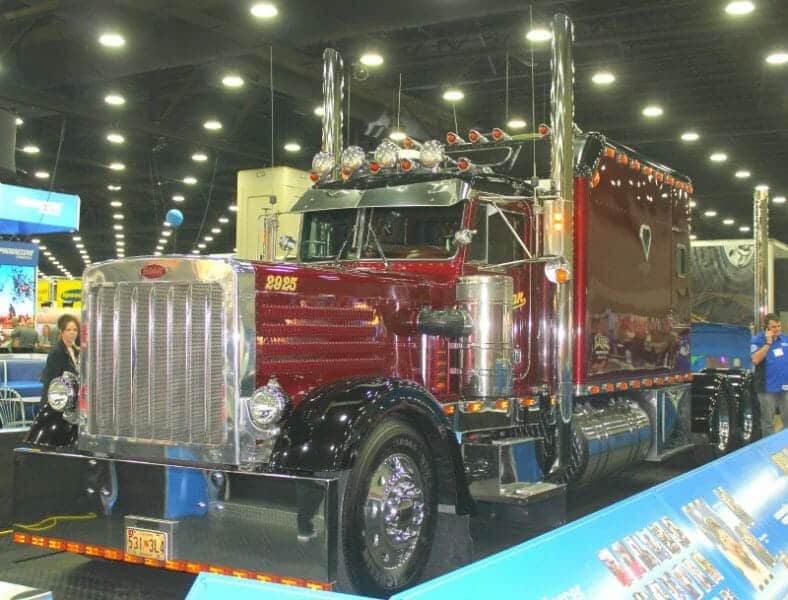 4. Driving My Life Away: Eddie Rabbitt
Back in 1980, this song peaked at number 1 on the Billboard Country charts.
Eddie Rabbitt talks about some of the things that truck drivers can relate to on this song.
You know, like driving on a rainy night while the midnight headlights are blinding you?
5. Kansas City: Wilbert Harrison
Here is a cool thing about this song; it has over 300 versions.
However, the most popular remains the version recorded by Wilbert Harrison.
Even for a song written in the 1950s, "Kansas City" remains a classic truck driving song.
6. Truck Driving Man: Buck Owen
Just like the previous song, there are so many versions of this song, albeit the most popular versions are the ones recorded by Buck Owen and Boxcar Willie.
The beat and tempo of the 2 songs are different but the lyrics are the same. Hence it begs the question; which is the best version?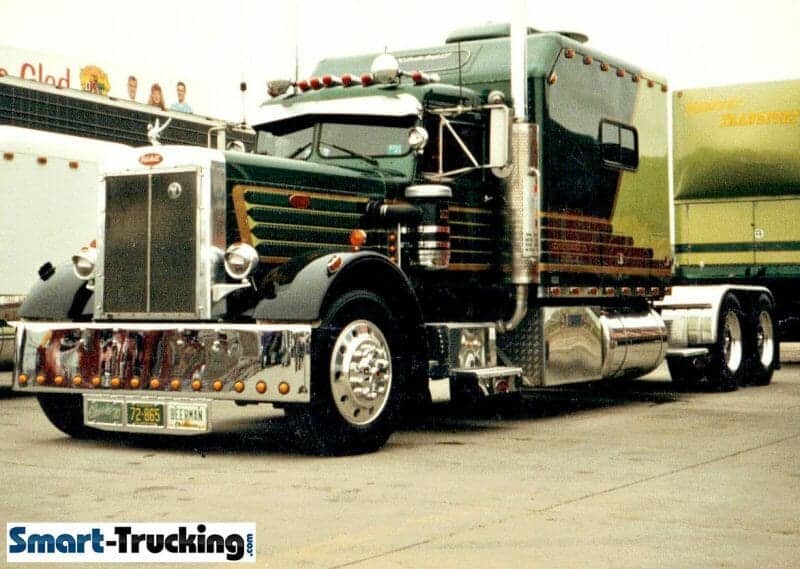 7. Movin On: Merle Haggard
Moving on was the single off Merle Haggard's album, "Keep Moving On".
Most people don't know this (but old school truckers do), but it was inspired by NBC TV show (Movin' On) about two truck drivers traveling across America and helping out friends in different states.
8. I've Been Everywhere: Johnny Cash
If you're a truck driver who has been in almost every city and town in North America, this song relates to your experience.
The one thing that bugs most conspiracy theorists though; why did Johnny Cash say "I'm a killer" in the song? Well, don't read too much into the poetry, it's never that serious.
9. Six Days on the Road: Dave Dudley
This song was originally written by Earl Green and made popular by Dave Dudley when it reached number 2 on the Billboard Country songs.
Sawyer Brown later recorded his version in 1997, but let's be honest, the one done by Dave Dudley was the best and original version.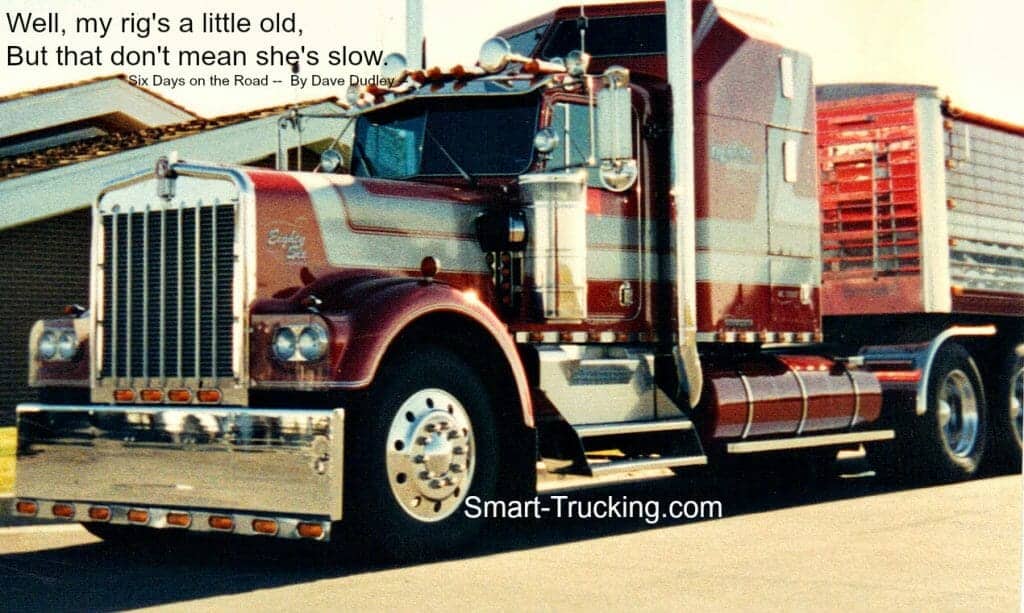 10. Convoy: C. W. McCall
"Convoy" is a favourite trucker classic that tells a story about a trucker rebellion from the East Coast to the West Coast,.
They talk on a CB radio using slang you probably wouldn't understand if you weren't a truck driver.
The song was written during the 1973 oil crisis, so that explains its rebellious tune. Now that's a big 10-4!
11. King of the Road: Roger Miller
It was Roger Miller that phrased the quote, "I'm a man of means by no means" in this song.
What makes this song special is that the lyrics are open to different interpretations and it doesn't get old even more than 50 years after its release.
12. Mama Hated Diesels: Commander Cody and his Lost Planet Airmen
Disclaimer; this is a sad trucker song with a Greek tragic ending.
The narrator's mother hates diesel trucks, but in a twist of fate, the son (narrator) grows up to become a truck driver.
A few years later, the narrator attends his mother's funeral where he learns the truth.
Who cut the onions goddamn it?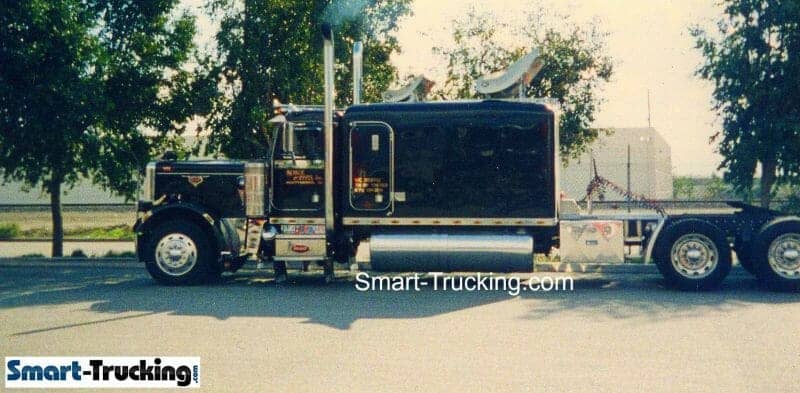 13. Phantom 309: Red Sovine
Red Sovine tells us an interesting story in this song, but rather than sing, he speaks.
The persona (a hitchhiker) comes across a truck driver at a crossroad who is riding a truck named "Phantom 309".
Well, to avoid spoilers, let's just say the ending will probably give you chills.
14. Teddy Bear: Red Sovine
This is another sad song by Red Rovine about a young paraplegic boy (teddy bear) whose father, a truck driver, was killed in a road accident.
The little boy uses a CB radio to communicate with other truckers who later visit the boy to give him a ride.
Interestingly, the song is based on a true story.
15. Give Me 40 Acres: The Willis Brothers
If you ever tried to back up a big 53 feet tractor-trailer and got stuck in a tight spot, that is exactly what the Willis Brothers are talking about in the song, although in a humorous way. You know, when you need 40 acres to get turned around?
And if you get too frustrated trying to back up, you will probably need 40 sticks of dynamite to blow up the damn thing!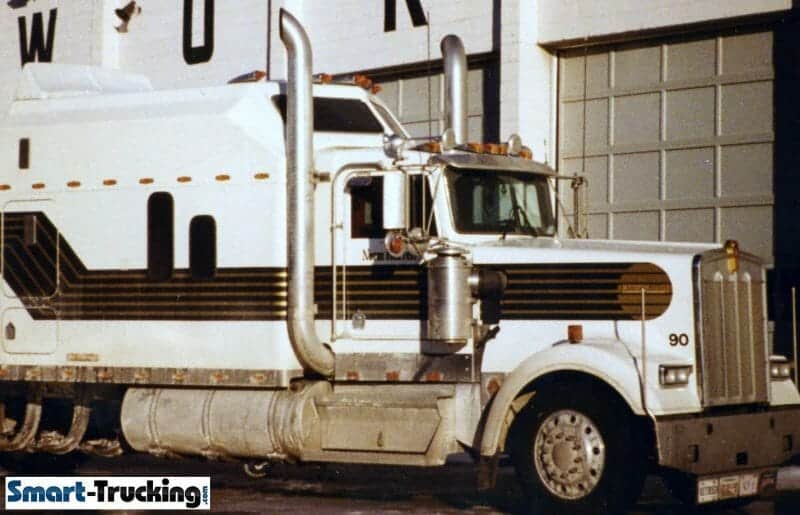 16. Roll-On (18 Wheeler): Alabama
This story tells the story of a truck driver trying to provide for his family.
It was the lead single off Alabama's album with the same name (Roll On). After it was released in 1984, it went on to claim the number one spot in Country songs charts across the USA and Canada.
17. Prisoner of The Highway: Ronnie Milsap
For most truck drivers, driving a truck across the country is more than just a job but a way of life.
You can't really explain it but when you're away from the road for too long, you feel like you're missing something.
Ronnie Milsap expresses those sentiments in this song, hence the "prisoner of the highway" phrase.
Like they say "once a truck driver, always a truck driver".
18. Willin': Little Feat
If you've been a truck driver long enough, you've probably done some of the things that Little Feat is talking about in this song.
You know, things like driving in the snow, cruising in the highway late at night, or using back roads to miss the scales.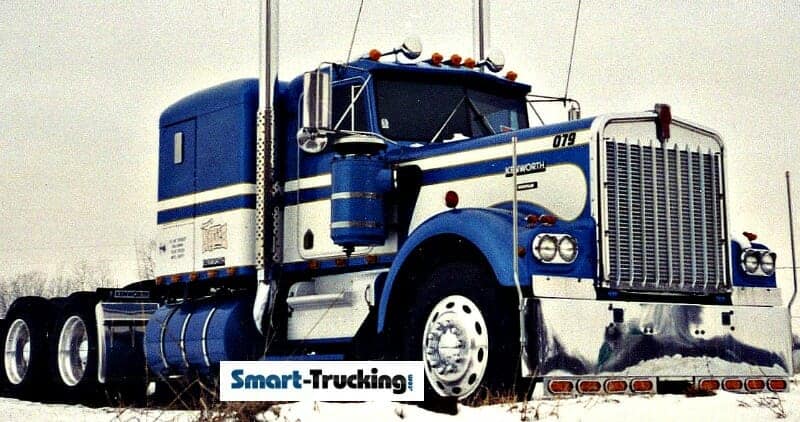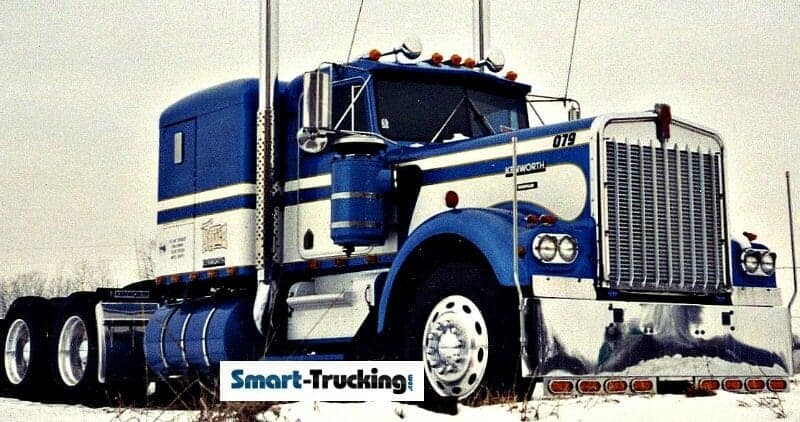 19. Roll On Big Mamma: Joe Stampley
There is something special about driving a big rig; from the jake brake sound to the air horns and the engine sound when cruising on the highway, it's almost like it's singing.
Like Joe Stampley sings on Big Mama "the diesel smoke with every stroke sings a song with a heavy note".
20.The White Knight: Cledus Maggard & The Citizen's Band
Here is a song to crack you up especially if you're a truck veteran who was around during the CB radio craze.
The narrator is going beyond the speed limit and gets a heads up on the CB radio about an incoming picture taker (police with a radar).
You see, back in the days, truckers used to collaborate on the CB radio and sometimes speed pass the highway patrol at the same time so they wouldn't get a ticket.
If you follow the story on this song, it all goes south from that point.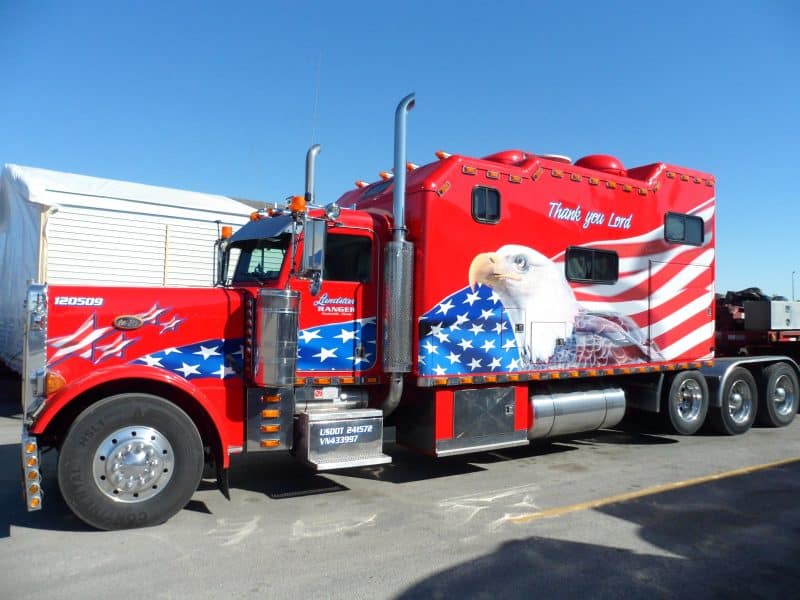 Modern (Newer) Trucking Songs
21. Last of the Cowboys: Tony Justice
Even though Last of the Cowboys is not a classic yet, it's a modern country song that pays tribute to truckers.
A cool fact about the singer is that he's also a truck driver and one of the few modern-day artists that make songs for truckers.
22. The Worst Truck Driver: Jack Grace Band
Most people don't know about this song, but it's a cautionary tale of a truck driver who doesn't care, and should probably be locked up.
The good thing about the song, it sounds like it was written back in the 60s or 70s but it's modern.
Don't take it too seriously though, it's just a comic song.
23. Brothers of the Highway: Tony Justice
For some truck drivers, you make friends with fellow truckers along the way and it develops into a brotherhood.
Sometimes when you're in a situation, it's a truck driver just like you who pulls up to help you out.
This song is a dedication to those brothers of the highway.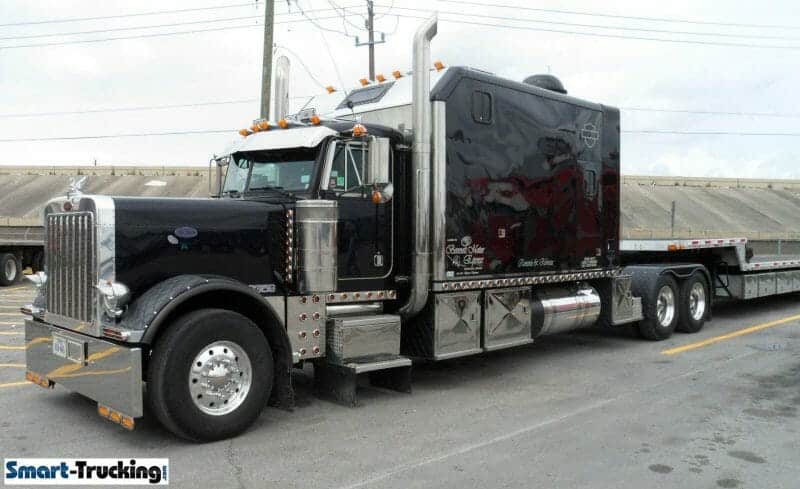 24. This Is How We Roll: Florida Georgia Line
Released by Florida Georgia Line in 2014, this song climbed to the top of the country songs charts and became a big hit.
Sure, it doesn't tell stories like the old classic trucking songs but it's more of a party hit to bump in your truck.
25. Chicken Lights and Chrome: Jesse Watson
Legend has it, back in the 1920s when trucks were too slow, people used to climb at the back and steal chicken in dark alleys.
To curb that behavior, truckers put up lanterns on their cargo to deter any potential thieves, hence the name "chicken lights".
Anyway, this song isn't that old, but it's one of the most popular modern truck songs released in the past decade.
26. Asphalt Cowboy: Jason Aldean
This song is written from the perspective of a truck driver who misses his wife back home.
The narrator doesn't want to leave the side of his lover but he's needed elsewhere to deliver a load.
This could be the perfect song to dedicate to your wife if you're a trucker.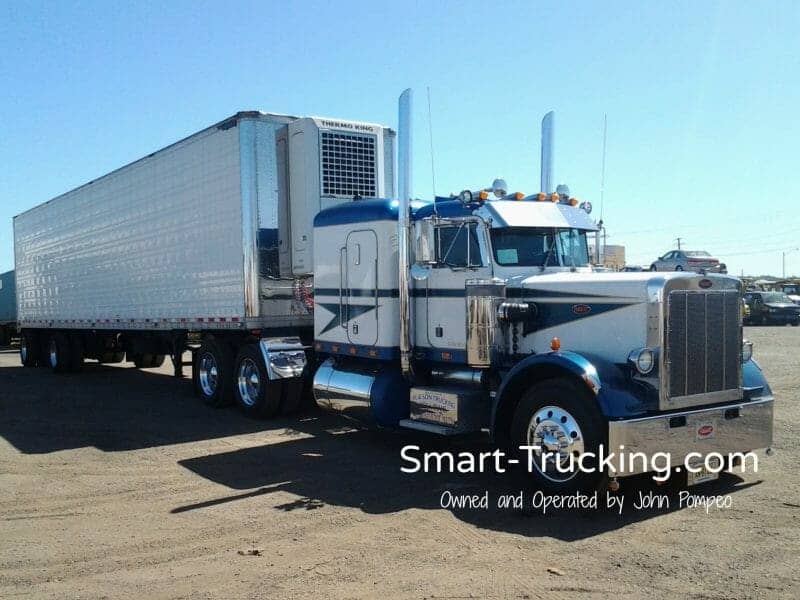 27. I'm A Road Hammer: The Road Hammers
This is a country-rock song that was released way back in 2005 and it became the band's biggest song.
The rhyme scheme, catchy chorus, and the baseline will probably make you want to pedal to the metal. Just hope you don't get pulled over by a bear!
28. Keep On Truckin: The Road Hammers
The same guys that recorded "I'm a Road Hammer" did this song.
However, the subject is a little bit different; it's a motivational song for truckers not to quit when things get tough.
29. Trucking Song: Pure Grain
This trucking song is what we call a blend of old school rock, southern soul, and country music.
If you're a new truck driver, you could probably learn something from this song; you don't need to double-clutch, just float the gears.
30. Highway Junkie: Randy Travis
If you can relate, the narrator of the song is talking about how he needs to hit the road with an 18 wheeler to get over a heartbreak.
Apparently, coffee and cigarettes don't help much, but those big wheels and rubber will do the trick.
More Articles For You