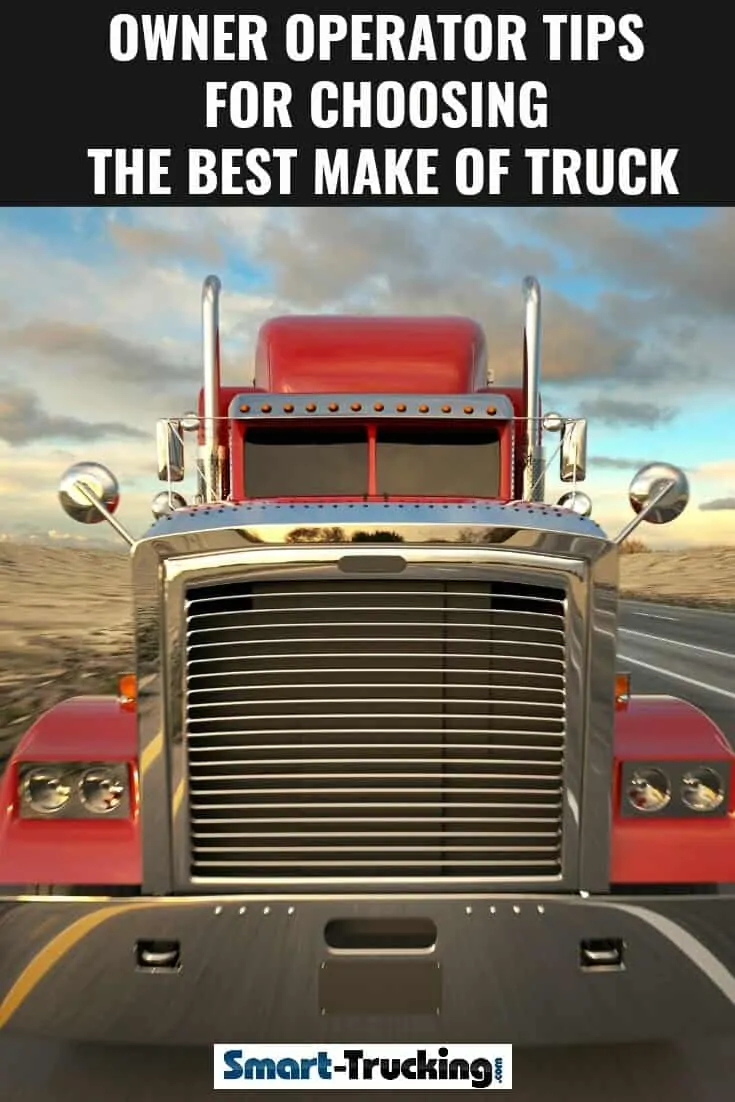 So, you're ready to buy your first big rig.
The prospect of becoming an owner operator is exciting but it can be overwhelming trying to decide which make of truck is best for you.
Unfortunately, there is no one size fits all truck. Picking your first truck comes down to personal preference and the type of work the truck will be doing.
Every owner operator out there will swear by a different manufacturer.
  Some truck drivers won't think of owning anything other than a Kenworth or a Peterbilt, while some swear by a Volvo or a Freightliner.
It will pay off in the long run, to take the time to consider your choices carefully.
This first truck will be the beginning of a new chapter in your trucking career.  Do it right.
Here are a few things to consider before purchasing your first truck as an owner operator.
Choosing the Best Make of Truck For New Owner Operators
Before anything else, map out some of the factors that will influence what you'll need from your truck. If you have a set route then you'll be able to answer these questions more easily.
Are you going long-haul, short-haul or local?

What style of cab will you want?

Does the truck need to meet emissions testing?

How heavy are the loads you'll be hauling?

Are you buying new or used?

Are you financing or paying up-front?
Choosing your first truck is up to personal preference but keep in mind the specifications that may influence which make or model is best for your needs.
What Truck is Best For Long-Haul Trucking?
For long haul work, due to my own personal experience, I prefer Kenworth or Peterbilt trucks.
There are a few reasons I prefer Paccar products.
They are comfortable.

The ride is smooth.

They handle well in bad weather.

They track well, which is important.

They have a good dealership network across North America.
Aside from overall performance such as comfort and handling, a good dealership is especially important if you are working long haul with your truck.
Kenworth and Peterbilt have dependable dealership locations across North America.
Why is this important? Well, I have known owner-operators who owned Volvos and they often complained about parts being difficult to obtain.
I knew of one Volvo owner who was broken down in Nevada. The dealership told him that it would be 7 weeks for an alternator bracket to be shipped in, as it was coming in from Europe.
Instead, of course, he had this bracket custom made at a welding shop. This is very poor dealership service. No owner operator can run a profitable business like this. 
Freightliner has a good dealership network.
However, their dealerships are often very busy so it can be difficult to get into the shop for repair.
Related > What You Need to Know About Being a Long Haul Trucker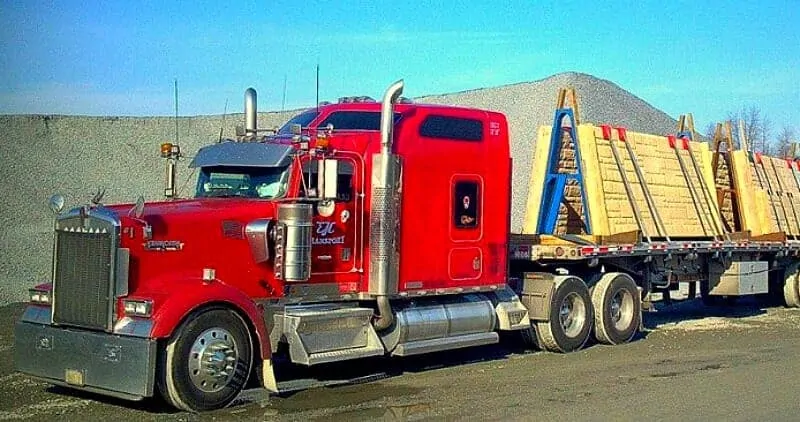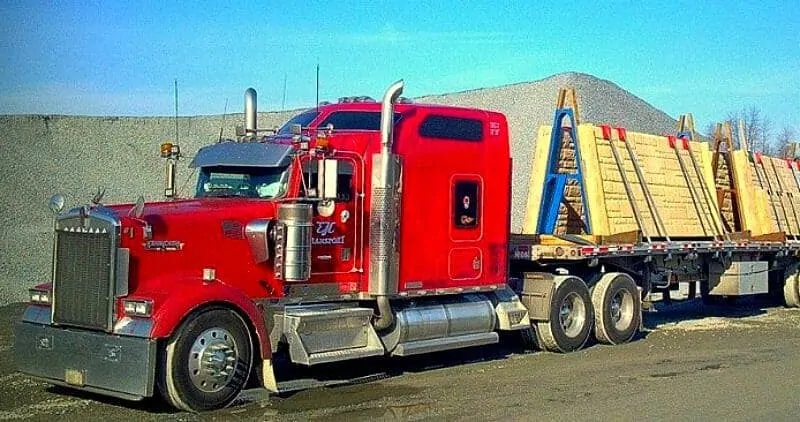 What Truck is Best For Short Haul Trucking?
For short haul work, the make of truck isn't quite so important. The more important factor is that the truck be mechanically sound.
Choose a make that has a good reputation and solid build.
Freightliner – These trucks are popular for the short haul market. These trucks are a little less expensive than the Paccar products, they are a little lighter in weight and they do the job well, with few breakdowns.
Western Star & Mack – For construction or dump truck work, Western Star and Mack are a good choice.
These trucks have heavier frames and have a sturdy build.
However, they are heavier trucks which is why they are not usually well suited to long haul trucking.
Volvo – Volvos can be a good choice for short haul trucking. It's often possible to buy a used Volvo at a good price as often the used truck market is flooded with them.
The big mega carriers buy Volvos in mass quantities, keep them a few years and then trade them, thus the flood of used Volvos on the market.
As a result, there are lots of good Volvos to be had, in good shape and with a decent price tag.
International – The quality of International trucks have been inconsistent over the past number of years.
For this reason, I would not recommend purchasing an International. The dealership network doesn't work so well, the trucks haven't properly met the emissions standards and they've been unreliable.
I see this company struggling, so I would advise against purchasing an International.
Related Article > What You Should Know About Short Haul Trucking
What Truck is Best For Local Trucking?
For local or regional work, the mechanical fitness of the truck is just as important or maybe even more so than the actual make of the truck.
However, if you live near a Freightliner dealer and they have a good reputation, purchasing your truck from them, may be a smart decision.
Living close to the dealership when you need warranty work or repair can be a great advantage.
The important focus is to purchase a truck which is sturdy, will last a long time and isn't in the shop often for repairs.
Related > The Owner Operator Legal Help Guide – Q & A 
Tips for Buying a Used Truck
One of the practices that has worked well for me is to purchase from a truck owner where I am familiar with the truck since it was purchased new.
I know the owner has treated the truck well, done all scheduled maintenance, and it performed well.
I would have access to all the maintenance records so I would know the complete history of the truck.
When the truck owner was ready to trade, I would then make the owner an offer on the truck.
This is a good way to get a really great truck at a decent price. It doesn't really matter what make the truck is.
Related  > Things You Should Know About Buying a Used Big Truck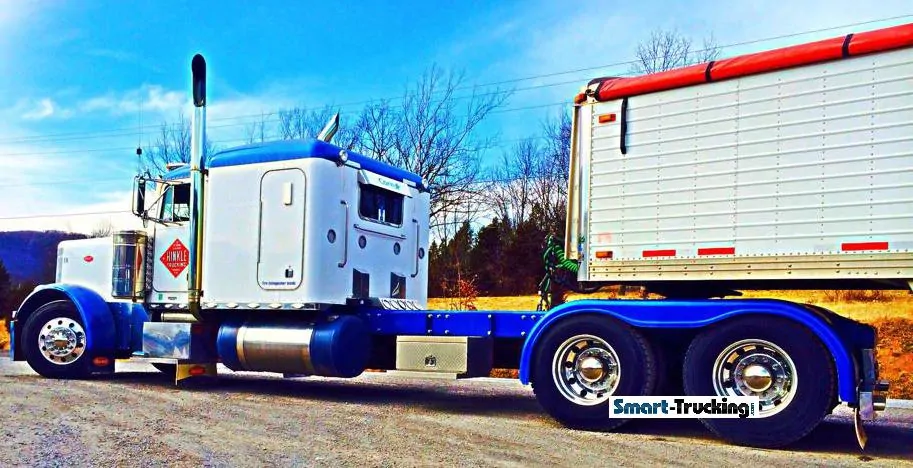 Choosing Your First Truck as an Owner Operator
So there's no one size fits all answer to getting the best make of truck for new owner operators. Different types of trucks are best for different types of work.
No matter what type of work you are doing as an owner operator, be sure to buy a truck which you truly like.
Since you'll be spending a lot of time in that truck, it's important you like it. You'll be more motivated to go to work to spend long hours in the saddle.
Don't go all out on a fancy new truck for your first truck without doing your research.  Make sure the truck suits your needs and isn't going to be in and out of the shop a lot.
Pick a dependable manufacturer and stick with routine maintenance and you should be golden.
More Articles You May Like