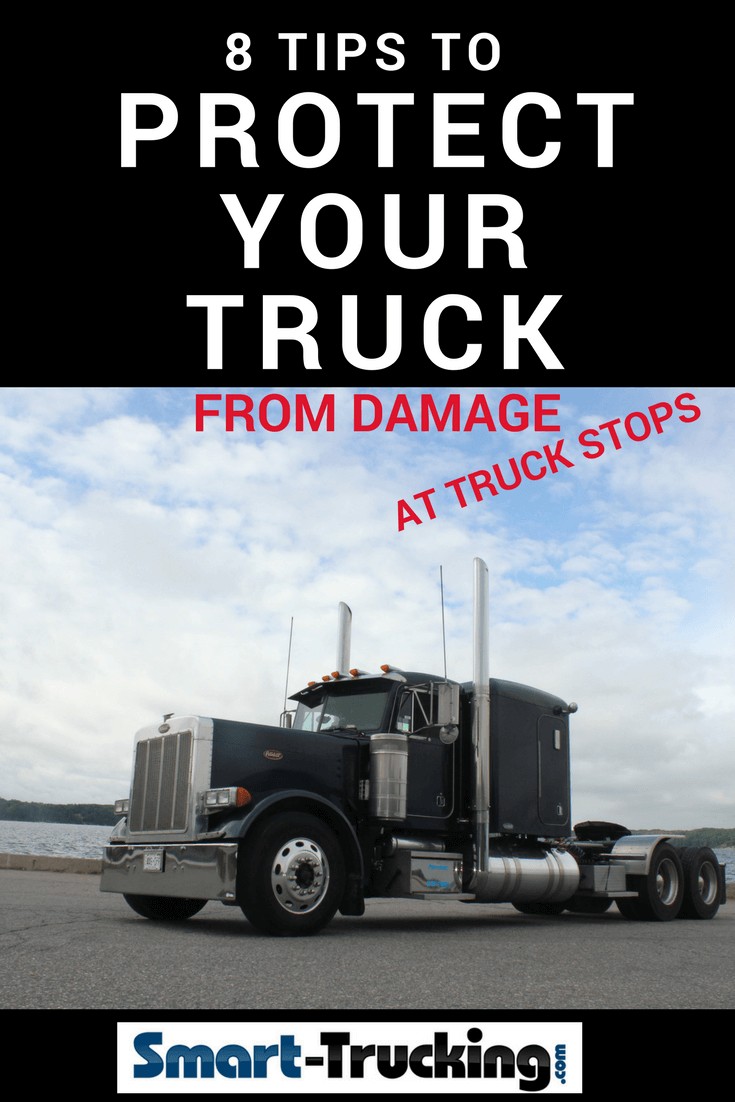 There are some tricks to help protect your truck from damage when parking at truck stops.
A large percentage of truck accidents occur in truck stop parking lots, so guard your investment when parked at a truck stop, the best you can.
A truck can sustain a serious amount of expensive damage in the parking facilities at a truck stop, or in a tight parking situation, which can be devastating to the owner operator.
Related >Quick Guide For Best Make of Truck For New Owner Operators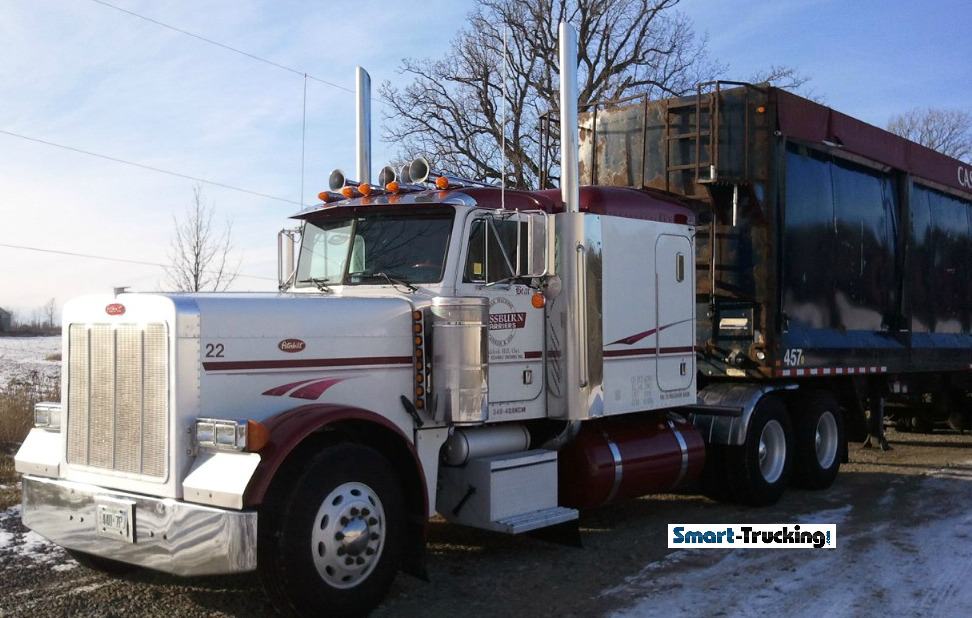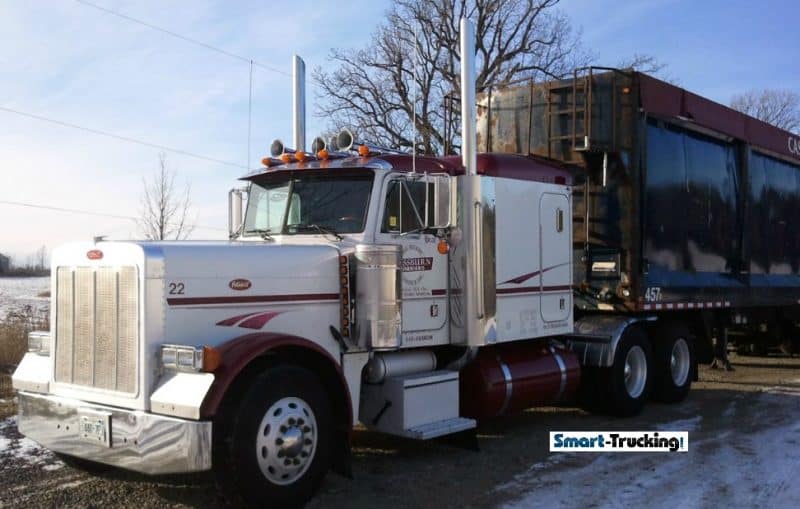 3 Main Reasons For Increased Odds of Truck Damage at Truck Stops
This is a relatively new phenomena in the trucking industry caused by a combination of things.
Longer Trucks  — The parking lots haven't grown along with the number of trucks in the trucking industry. Most of the existing truck stops were built in the 1970's when trucks were much shorter in length. The trailers have increased in length by 13′ and they are 6″ wider since the '70's. The increased length of trucks has certainly contributed to the increased amount of damage sustained.
Driver Trainers Teaching in These Parking Lots — I have a problem with driver trainers from the big carriers bringing their trainees to these big parking lots to practice their backing up skills.
Most of these driver trainers have never owned a big truck, so they don't understand the truck owner's nervousness as their trainee tries to back in beside your truck.
I've had words with a few of these trucking school trainers over the issue. Mega carriers have big yards, full of their own equipment. They ought to let their trainees practice there, not in the parking area of truck stops.
Poorly Trained Drivers — The biggest reason there's so much damage in these parking areas, is the huge influx of poorly trained, unskilled drivers who have entered our industry.
I am an owner operator and own my own truck. The insurance deductible on my policy is $500. Some owner ops have a $10,000 deductible. Just one unskilled driver backing in, who slams into your rig can cause a world of financial hurt.
With the cost of parts and labour at a collision repair shop, it doesn't take much damage by a careless driver to do $5000 damage.
In fact, the costs are usually much more than $5000. And that's just the repair costs. When factoring in the cost of the downtime, tow bill, hotels and lost earnings, the costs can be staggering.
Related > Legal Guide For Truckers – Q & A 
8 Ways to Protect Your Truck From Damage at Truck Stops
An owner operator or diligent company driver will  never be able to completely eliminate the risk of being hit at a truck stop.
But there are a few ways to decrease the odds of damage.
1. Park at the very back end of the parking area. Most in and out traffic occurs in the front third of the lot as most truckers try to park as close to the buildings as possible.
2. Park with one side of your truck beside a light pole if possible. This will reduce the chance of another truck backing in on at least one side of your vehicle.
3. Avoid busy areas which have undersized parking lots. It's a setting for disaster. Truck stops such as Pilot Centers are designed as fuel stations only with minimal parking at best.  Some of those stops may be close to your delivery destination and are convenient. However, you may not be able to deliver your load if a low skilled driver has backed into your truck and punched out your rad. Eat and stay in the larger places outside of town which usually have plenty of parking.
4. Stop early for the night to get a good parking spot. Look for a spot away from high traffic areas, away from the fuel island and the repair shop.
5. Find a parking spot between two other trucks which look like they're parked for the night and won't be moving.
6. Take note of who parks beside you. Record the company name, license plate, unit # of your neighbours. You never know when this might come in handy.
7. Watch closely as other trucks back in beside you, just in case they're headed for trouble. If you see Swift trying to blindside in beside you, get out of your vehicle and protect your investment.
8. Dash cams are a great device for recording events in front of your truck. The few hundred dollars or so is a great investment and may help you some day, to see who hit your truck and took off, while you were in the restaurant having dinner.
Related > Legal Advice For the Owner Operator – Q & A 
Protect your truck. It's an expensive piece of equipment. Your livelihood depends on it. A little extra diligence in protecting your number one business asset, may save you many thousands of dollars.
Watch the video version of the article.
You May Also Like: