Who would know the best truck stops in America, better than anyone else?
Truck drivers, of course.
So, we've gathered together a list of of the great places to stop for a great meal and truck services and sorted by best truck stops in each state…. a great resource for the professional trucker!
These particular stops reflect our personal recommendations and also that of many truck drivers who have emailed us, to share their great experiences.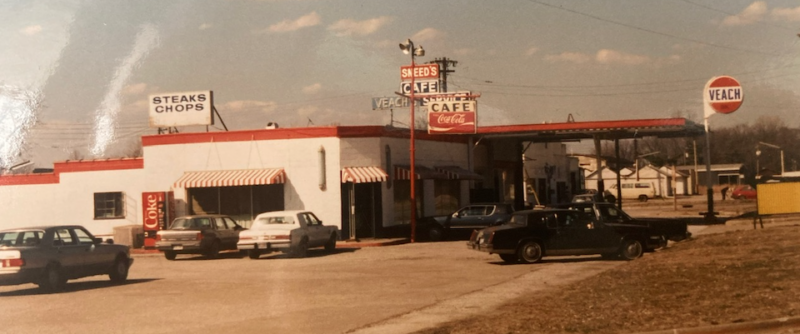 Some of the listings are popular, well known restaurants and stops for truckers while others are small unknown best kept secrets.
This is a pretty important list and useful list for a truck driver. A professional trucker's highlight of the day, can be looking forward to taking a break, grabbing a terrific meal, getting a hot shower at a great truck stop.
How Many Truck Stops in USA?
Trucker Path lists ratings and reviews for over 40,000+ in America.
In anyone's books, that's a heck of a lot of venues!
Best Trucks Stops In the U.S.
Alabama
Arizona Truck Stops
Little America in Flagstaff, AZ
Circle K in Buckeye, Phoenix, AZ
Truck Stops in Arkansas
The Workman's at exit I49 in Arkansas Ozarks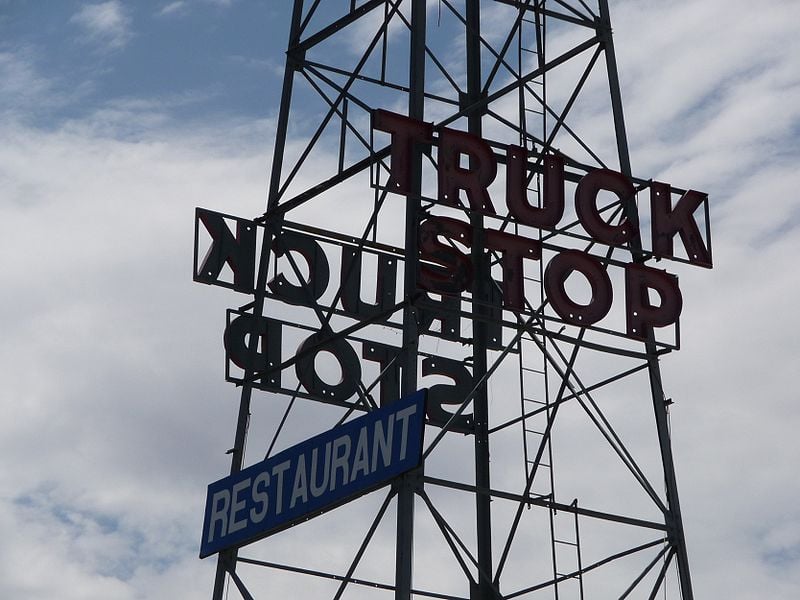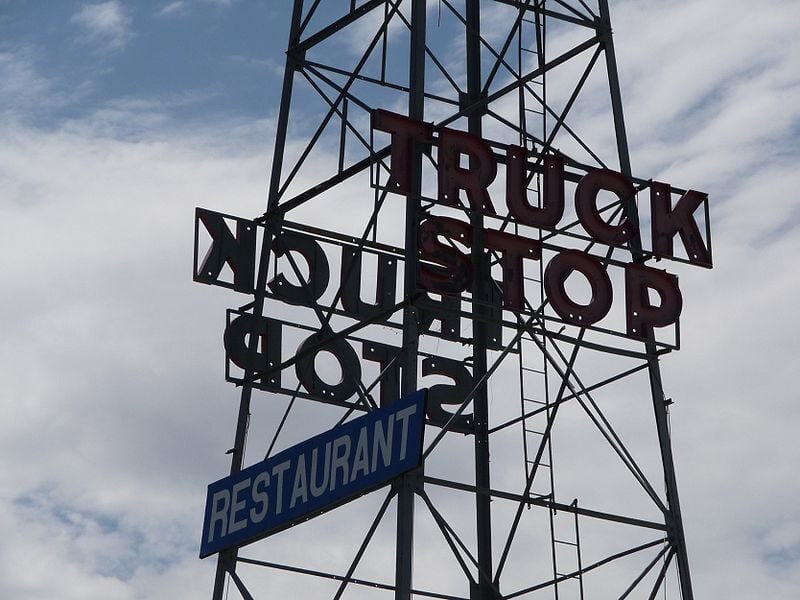 Colorado
Johnson's Corner in Loveland, CO
Georgia
Newborns Exit 5 on I-20, GA
Idaho
Boise Stage Stop in Boise, I-84 exit 71
Illinois
K & H in Gillman, IL on 57
Huck's near Mount Vernon, IL
Petro in Wilmongton, IL off Hwy 55
Iowa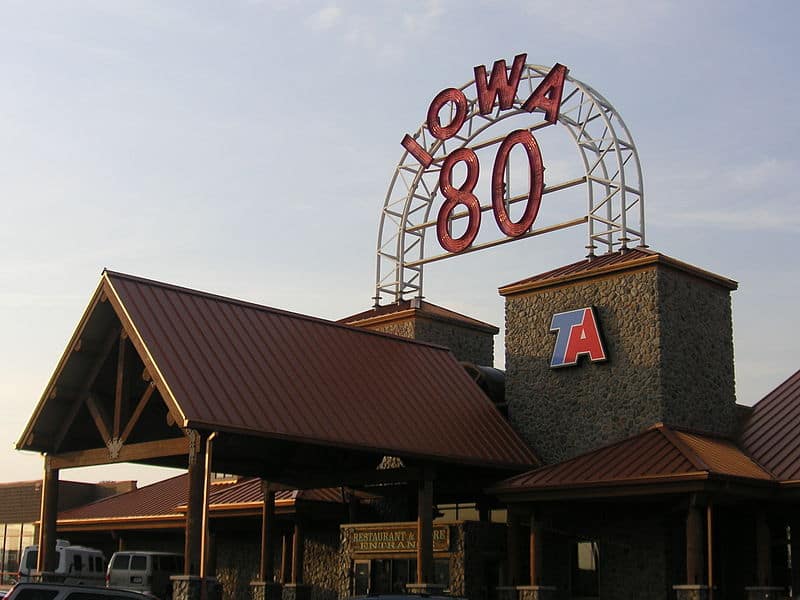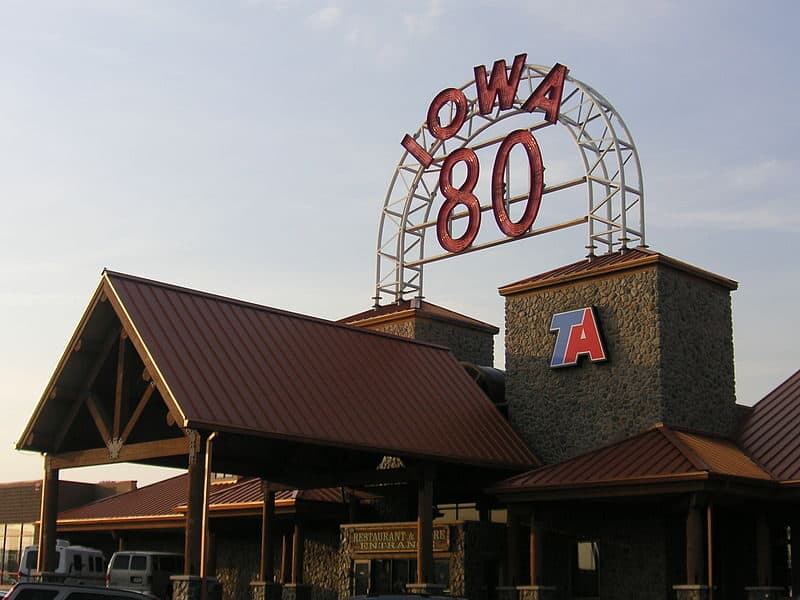 Indiana
Flying J in Hebron, IN (good parking)
Pilot in Indianapolis, IN
Kansas
Newell TruckStop at exit 135 in Newton, KS
Louisiana
Tiger Truck Stop in Grosse Tete, LA (great restaurant)
Massachusetts
Pride Travel Center in Chicopee, MA
Dysarts, Hermon (Great food*)
Maine
Dysarts in Bangor, ME (I can verify this is a clean place…)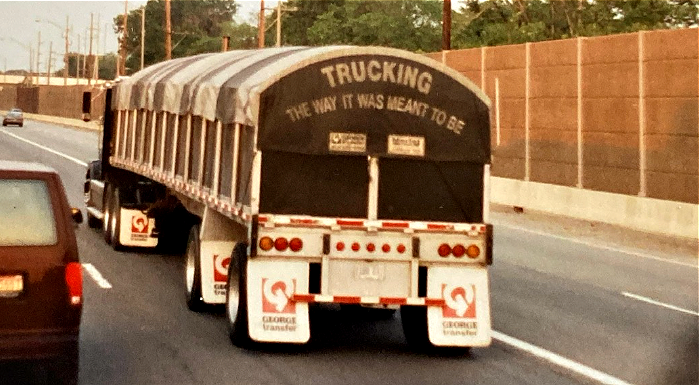 Michigan
Minnesota
Whitewater Restaurant 1-90 MN exit 233
Nelson Brothers exit 183 in Clearwater, Minnesota & Hasty, MN
Petro in Albert Lea, MN (good restaurant & BBQ)
Mississippi
Queen City in Meridian, MS
Missouri
Jaspers in Kingdom City, MO
Hoods , west of Springfield, MO
Taylor's State Line in Neeville, MO
Montana Truck Stops
Silver Dollar Saloon in Haugan, MT
Town Pump in Missoula, MT & Glendive, MT
Nebraska
The Bossleman in Grand Island, NE
New Jersey
New Mexico
New York
Scotty's Exit 16 I-87 in Wilton, NY
North Carolina
Oklahoma
Choctaw Travel Center in Durant, OK
Oregon
7 Feathers Casino in Canyonville, OR Hwy 5
Fat Harvey's in Canyonville, OR on I-5
Gordy's Truck Stop in LaPine, OR
Pennsylvania Truck Stops
South Carolina
Petro outside Columbia, South Carolina
South Dakota
Stone's TruckStop in Waterton, SD
Tennessee
North 40, TN (good meatloaf sandwiches, banana pudding, and chocolate brownies)
Petro in Pennsylvania or Knoxville
Uncle Pete's in Lebanon, TN (great food and service)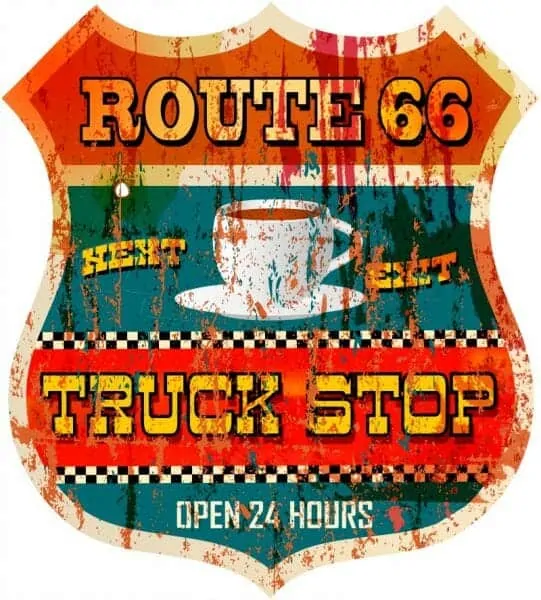 Texas – The Best Truck Stops in All of Texas
Petro, Pearsall, (always parking)
Petro, El Paso (good pork chops)
The Big Texan (Amarillo, TX) Home of the 72 oz. Steak
Utah
Virginia
Washington
West Virginia
Liberty Truck Stop in Mineral, WV exit 170 on I-77
Wisconsin
The Abbyland in Curtiss, WI
Eagle Express in Pestigo, WI
Edgerton Travel Plaza in Edgerton, WI exit 160 on i-39
Wyoming Truck Stops
Flying J, Rock Springs, WY
Best Truck Stops in Canada
Ontario, Canada
10 Acre TruckStop in Belleville, ON
Gillis in New Liskeard, ON
Alberta Truck Stops
Flying J in Lethbridge, AB
More Articles You May Like