The Mid-America Truck Show in Kentucky, better known as M.A.T.S., was a hit this year in my books!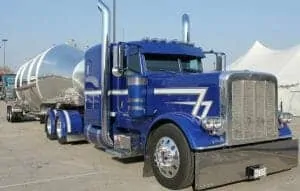 We are true truck fanatics. In previous years, when it was announced many of the truck manufacturers wouldn't be attending MATS, we bowed out too.
We had skipped the show for a few years, as many of the big players, Peterbilt, Mack etc. pulled out of the show.
Who the heck would take the time to attend a spring truck show, that didn't feature any of the hot newly released trucks? Not me.
When we heard that indeed the big boys would be back at the show for 2017, we knew we were in.
WALL TO WALL TRUCKS!
From the moment we parked at the venue, in Louisville, Kentucky, we could feel the excitement mounting as we could see rows of show trucks parked near the main building…..and these rigs were NOT part of the PKY Beauty Contest (competing show trucks)!
The weather was perfect. Blue sky and lots of sunshine. And trucks as far as the eye could see. Doesn't get any better than this.
We roamed throughout the hundreds and hundreds of rows of vendors, displays and exhibits. As we did, we were thrilled to see SO many trucks….not just the new year model rigs, but also many, many custom sleeper berth trucks, older model rigs and some fabulous looking tricked out trucks…. and STILL, we had not made it outside to check out the PKY trucks!
– 1988 Peterbilt 379, Best of Show for 2016 Shell Super Rigs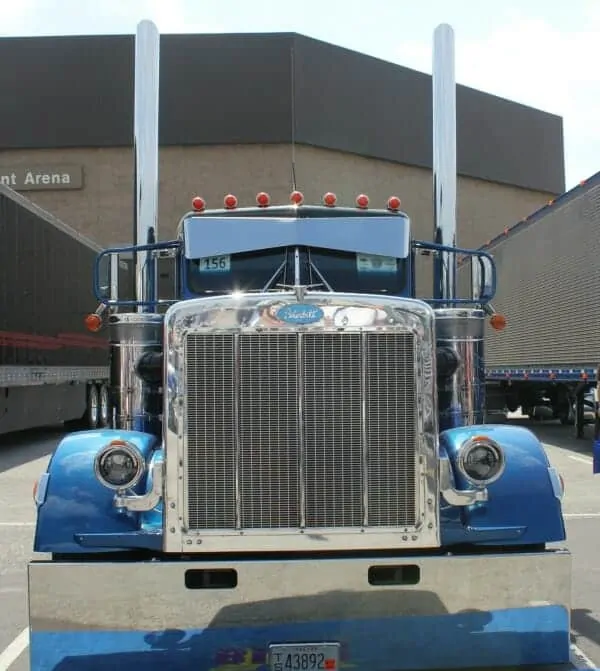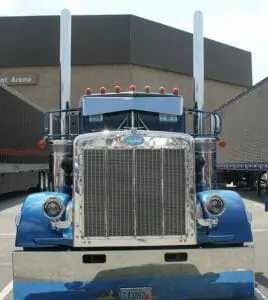 – 1974 Ford Cabover WT9000, Super 250 Cummins, 9 speed overdrive
– 1979 Kenworth K100 Cabover, 420 Cummins, 13 speed
– 1982 Freightliner Cabover, 6V92 Detroit, 13 speed
– 1985 Peterbilt 362 Cabover, 400 Cat, 13 speed
– 1997 Freightliner Cabover, 425 Cat, 10 speed
– 1987 Freightliner FLC 120, 3406 Cat, 15 speed
– 1994 Peterbilt 379, 550 Cat, 13 speed, 3.55 rears, 310″ wheelbase
– ' Old Blue Eyes' – 1979 359 Peterbilt, extended hood, once owned by Frank Sinatra
– ' El Turbo' – 1949 Peterbilt 350, 400 Cummins, 4X4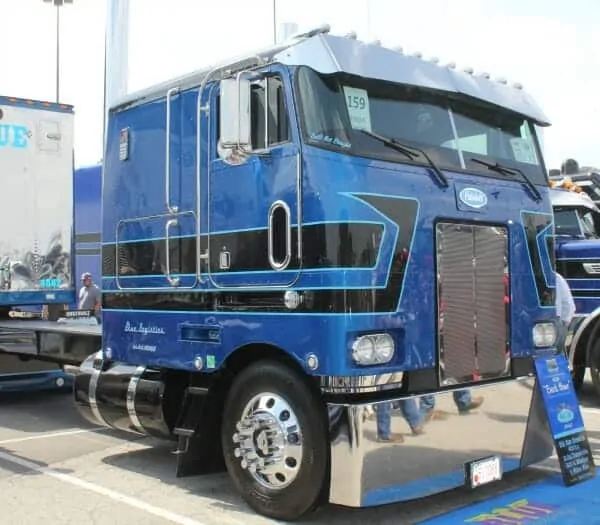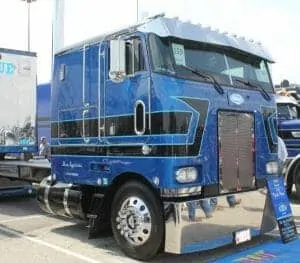 – 1962 International Harvester, R190′
– 1952 Mack
– The new model Kenworth T680 was spectacular
– Freightliner, Peterbilt and Kenworth Cabovers
Related > The Classic 379 Peterbilt Photo Collection You Have To See!
PKY Beauty Championship – Mid-America Truck Show
The line up at this year's PKY Beauty Contest was a sight to behold!
The show trucks were too numerous to list. There were loads of custom, tricked-out 379 and 389 Peterbilts, lots of cabovers, including some Freightliner cabovers and conventionals, early model Kenworth Needlenose, Kenworth W900B, Peterbilt 359
– The collection of 'BLUE' trucks, including a 1982 Peterbilt Cabover 362, 400 HP, 13 speed, 300″ wheelbase, and a Peterbilt 359 day cab(not sure what yr it was), with big pipes, that just took my breath away!
– Dave's Show Favourite: Early '80's Kenworth W900A, long hood. (white with red striping)
– Cat's Show Favourite: 2008 Kenworth W900, 550 Cummins, 308″ wheelbase
Vendors and Exhibits – Mid-America Truck Show
The usual displays and exhibits were wall to wall, with loads and loads of goods and services to offer show visitors.
I had the pleasure of meeting and chatting it up with many of the vendors at the show.
I also managed to collect 2 bags of brochures and business cards.
I have no idea when will I have the time to read and review all of this material, now that truck show season is beginning to swing.
Mid-America Truck Show – The Trucks Have Returned
I can now breathe a sigh of relief, now that the truck manufacturers are back to MATS. A truck show isn't …well, it just isn't a truck show without the trucks. As much as I enjoy researching topics and chatting to the vendors at the show, I must confess, I'm really here for the trucks.
The turn out of big rig show trucks at this particular show was fantastic. It restores my faith in this trucking industry event, that it's a truck show as well as a trade show.
Can't wait to see next year's line up. So glad the trucks have returned to MATS.
P.S.: Just an FYI for the Volvo fans. There were no Volvos at MATS this year.