One of my all time favorite classic trucks is the Kenworth W900A model.
When asked what my fav truck is of all times, it's normally a question I try to avoid!
It's a really tough question to answer, as there's so many great models out there that I like.
It's really difficult to say, a certain that one particular make or model is the better than the other.
But when cornered and under pressure, I'd have to say, the later model Kenworth W900A, with a double flat top bunk is right up at the top of my personal list of truck favourites.
I love the profile and overall proportions of this truck.
That big long hood and the tall stacks. They are what I always thought a cool big truck should look like, when I was a kid.
With cabovers being popular back in the day, the long hood double bunk trucks were a rare site.
But when a W900A passed by, many folks would crank their heads to get a glimpse as it strolled down the highway.
And I was one of them!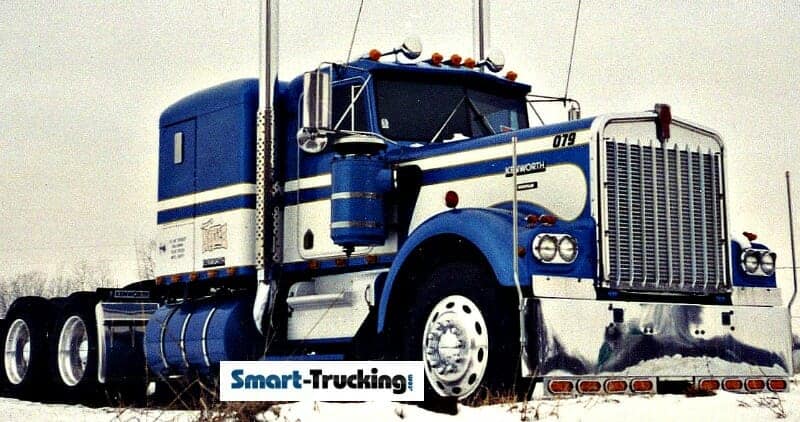 Kenworth W900A – The Good Stuff
Big Hood, Big Power — Most of the long hoods accommodated big power under the hood…sometimes a twin turbo Cummins or a 3408 Cat.
Decent Smooth Ride — Kenworth's 8 bag suspension was just newly released at the time and boy did those 900A's ride nicely compared to everything else on the road at the time.
Luxury — The interiors were luxurious….they had thick leather padding with buttons and there was even a shelf in the bunk for a TV….. high living in a truck in the '70's!
W900A Comfort — The cabs were well insulated and warm in the winter, and for it's day, the air conditioning, if you had it as an option, worked ok too… was better than no A/C at all. '
Good Looks — They were a pretty cool looking ride, in their day! Extra grille bars could be installed in the grille for that customized look and multi-coloured paint jobs were available from the factory.
My favourite colour of W900A was solid red, with pin striping, like the one owned by Gary Greer of Missouri or Bruce Hannah Truck Lines, Alberta, Canada. Man, they looked sharp!
Kenworth W900A – The Not So Good Stuff
These large cars weren't all perfect by any means.
Poor Turning Radius — The big 900's needed a football field to turn around in….. turning radius was awful.
Heavy Hood — The huge fiberglass hoods couldn't be tilted open by any 98 lb. weakling. They were very heavy.
Hoods Cracked — The hoods also tended to crack under their own weight, if the support struts weren't positioned correctly and maintained.
Related > More on the Comparison of the W900A + W900B Models
The End of the W900A
I don't know why but Kenworth discontinued the long hood W900 in the early 1980's, but production ceased and they were gone by 1983.
There was a huge outcry of protest from long hood large car fans.
So, in the early 90's, Kenworth re-introduced the long hood with their 007 James Bond edition.
But, Kenworth had changed the shape and angle of the hood for improved fuel economy and forward visibility, but it didn't look as good as the original Kenworth W900A.
Many 'long hood fans' switched from Kenworth to Peterbilts. Kenworth lost a portion of their important owner operator customer base as a result.
While Kenworth was technically right, fuel economy would become more and more important in years to come, I felt they should have changed the Kenworth W900A more slowly, to allow their customers to adapt, the way Peterbilt did with it's move from the 359 Peterbilt to the 379, to the 389 model.
To this day, though, the old W900A model, still has a 'solid fan base' and I'm one of those die-hard fans.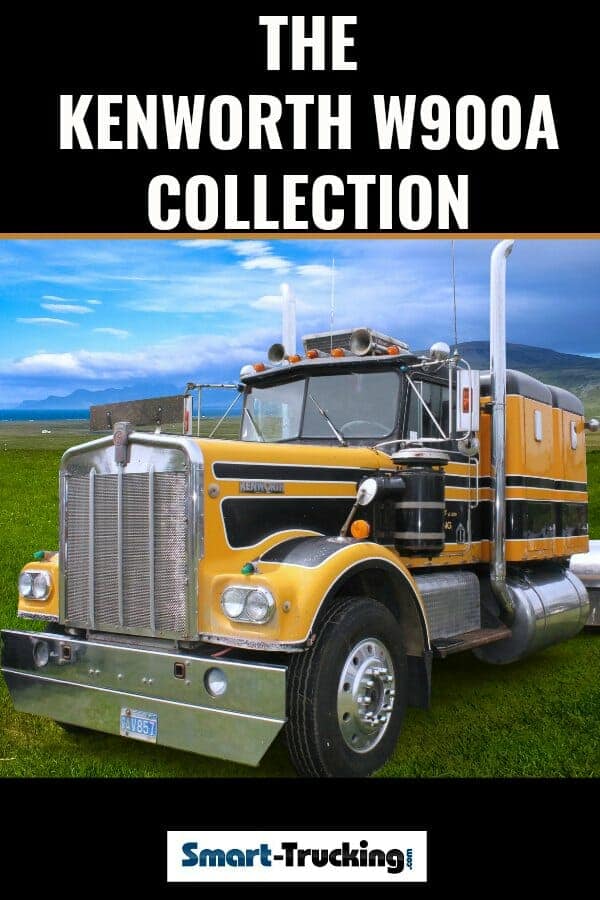 Photo Gallery of the Kenworth W900A Model Truck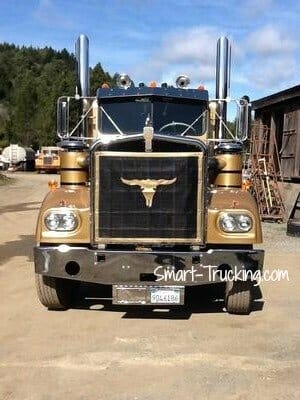 1973 KenworthW900A Model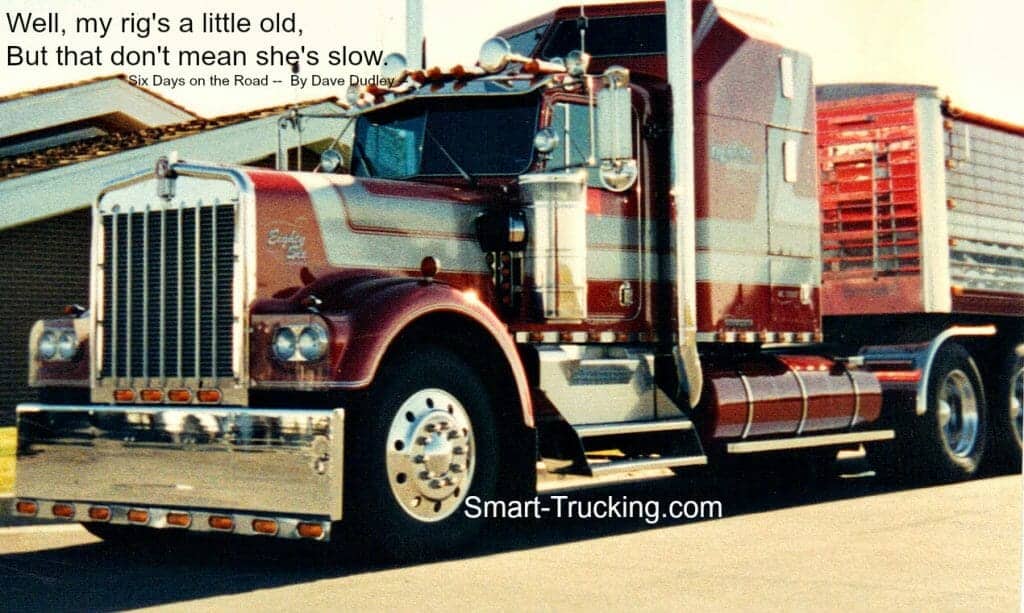 More Photo Collections and Articles For You