The Peterbilt 389 is the model that 'technically' replaced the 379 model Pete. At first glance, it can be difficult to tell these two models apart.
Many truckers were extremely disappointed when the company discontinued the production of the 379 truck….. it had classic good looks and was a 'big, big seller'…. a very popular model, especially attractive to the owner operator.
Pete tried very hard to keep the 'classic look' of this popular model of Pete…. after all, why 'mess with a good thing?'
The 2 models, the 379 and the 389 Pete, are pretty darned similar.
However, upon closer inspection, the cosmetic differences, between the 389 and 379 are easily spotted.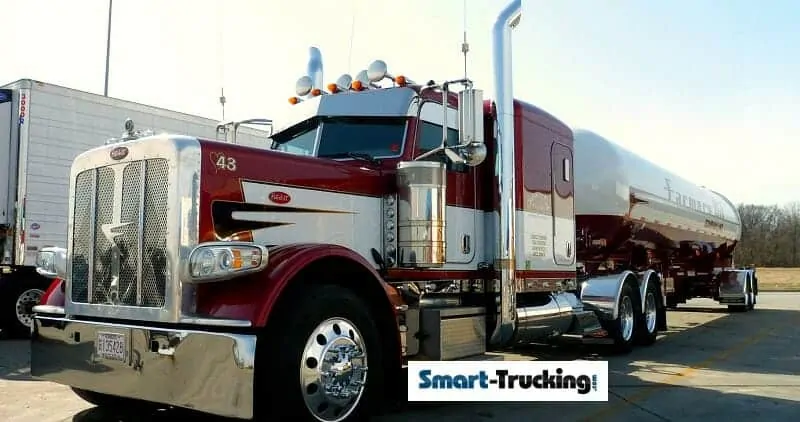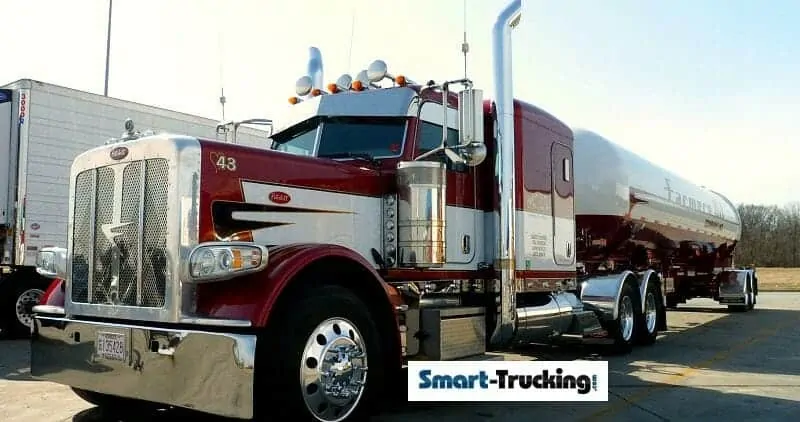 Changes From the Peterbilt 379 to Peterbilt 389 Peterbilt
Added 4″ of length to the hood, to accommodate the extra emissions equipment that is mandatory
Mirrors reconfigured, and more aerodynamic, much like the more recent KW models
Grill is a single piece, with a nice look, no rivets
Headlights are brighter with a different look (many truckers do NOT like these 'alien-looking lights')
Turning radius is even better than the Pete 379
Quick, Easy Tips to Tell a 379 from a Peterbilt 389
A closer look at a few features, will help distinguish between the 2 models.
Grill

— overall, a cleaner, smoother lookH

Headlights —

space aged look to the headlights

Corners –more rounded
Bumper — more rounded corners than the 379

Peterbilt was smart NOT to make too many serious changes to the look of the 389, as it was intended to replace the 379 model of Peterbilt, which was a very popular model and a hot seller.
Have Truckers Been Receptive to the 389?
Even with the improvements to the Peterbilt 389, due to the increased cost due to rising prices and emissions equipment, the sales haven't been as good as predicted.
The profit margin is so tight that many owner operators who owned a long nose truck, are switching over to smaller, drop-nosed models that are more fuel efficient.
Nowadays, even a mile per gallon savings makes a heck of a difference to an o/o's bottom line.
Although this is essentially an 'owner-operator' rig, as opposed to a company fleet truck, there's a lot fewer o/o's around, thus the lower sales. At one time, o/o's made of 50% of the purchasing market. Now, they make up less than 10% of the sales.
Many truckers associate the engine troubles and emission equipment failure to the 'make of the truck', not the engine. When they see a lot of these models being carried in on tow hooks, they automatically associate the problem with the Petes, which isn't really the case. …. it's the new 'efficient engine and emissions' features that are breaking down!
Peterbilt 389 Collection
CLICK ON TRUCK PHOTO FOR A CLOSEUP VIEW.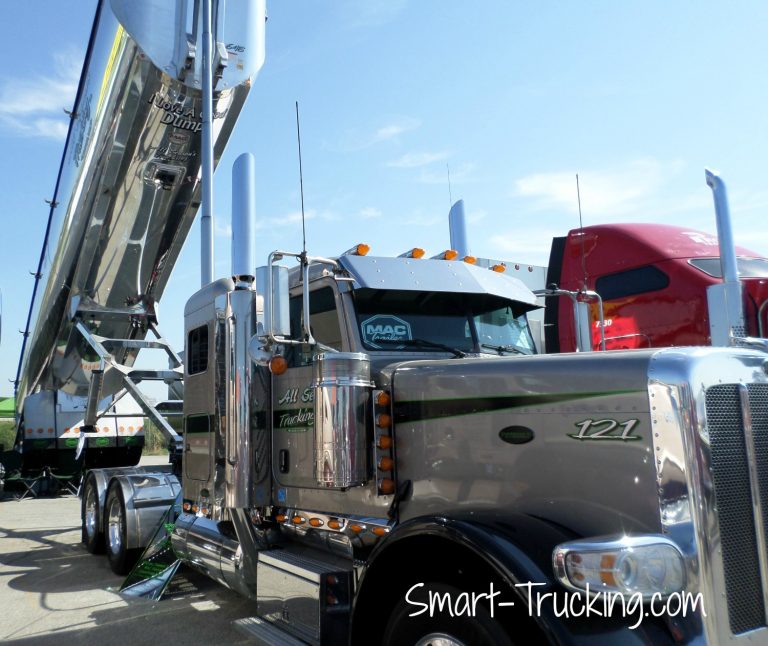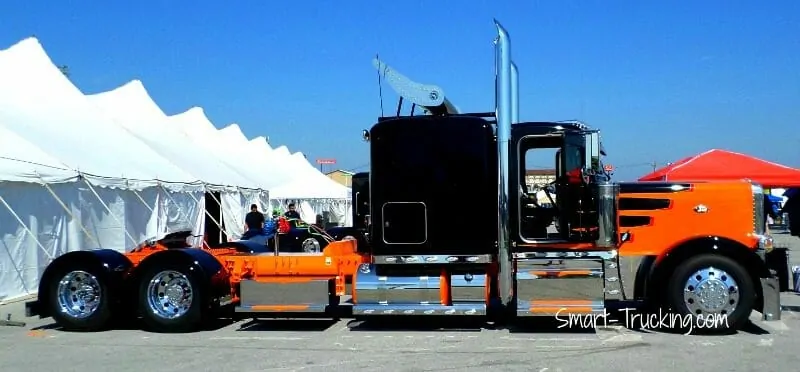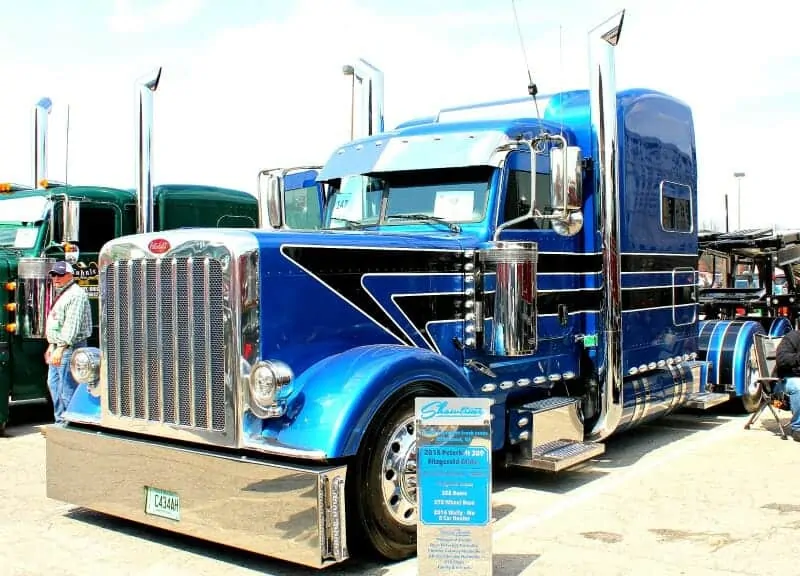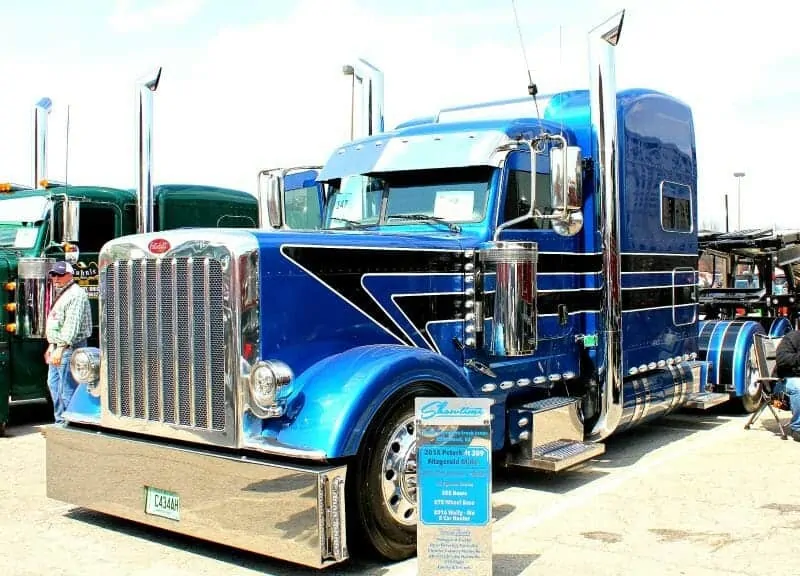 You May Also Like: