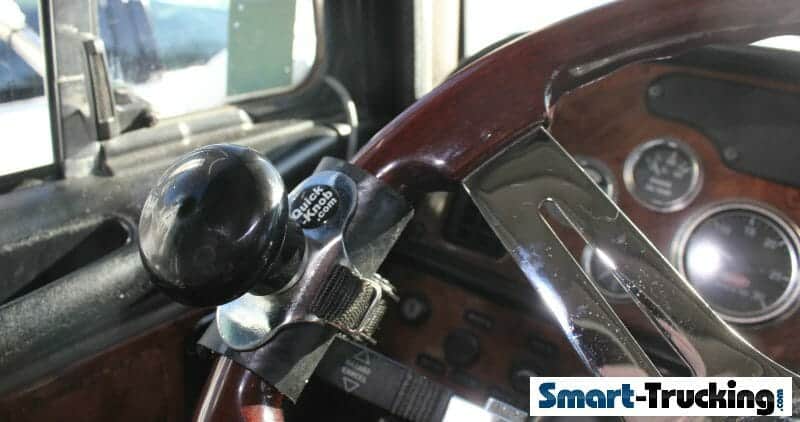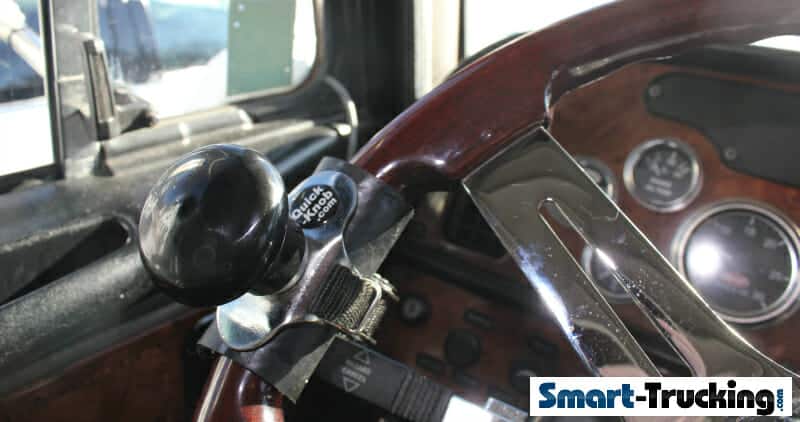 Many drivers have asked me about the spinner knob on the steering wheel of my truck. I can tell only of my own personal experiences from my 37 years of driving.
WANT TO BUY A SPINNER?
(THE LINK ABOVE IS AN AFFILIATE LINK. SOOOO, WE MAY GET A SMALL FEE FOR PURCHASES YOU MAY MAKE. JUST THOUGHT YOU SHOULD KNOW.)
---
My First Spinner
I've had a spinner on my truck since I started driving many years ago.  I bought the first one at the old truck stop in Marshall, Michigan on I-94 at the 110. As soon as I saw it, I thought "Man, I got to try one of those! That would make maneuvering a whole lot easier."
Great Tool For Backing Up
I can attest to the fact that it does really help, especially when backing up. It's virtually the only time I use it.
I find the spinner much better than sticking my finger through the spokes of the steering wheel and spinning it. I found that method left my finger sore and calloused.
However, using the spinner has been trouble free for me. I have a wood wheel in my truck, so I pad under the spinner, so it doesn't scar the wood steering wheel.
Is a Spinner Knob Legal?
I have had several experiences over the years during inspections and at scales where I have been challenged for having a spinner installed on my steering wheel.
I've always carried a copy of the current operating regulations, the FMCSA regs (years ago, it was the ICC regs). I've asked the inspectors to show me in the rules and regs book, where it states these devices are illegal to use in a commercial vehicle.
Not once have any of the officials been able to show me where in the rules spinners are are not legal in a truck.  Each time the inspector has let me go without a charge or a fine, as they were unable to prove that spinners were not allowed.
I own my own truck, so I can do as I please to it. However, if you are a company driver, it's best to check with your company, to make sure they don't have a problem with using a spinner.
So What's a Suicide Knob?
Back in the days of Armstrong steering, spinners were called  'suicide knobs'. When the driver would crank the steering wheel around, the steering wheel would then recoil…. spin back and the knob would come back and catch the driver in the wrist. The bolts underneath could also catch the driver's fingers and injure the driver.
Nowadays with power steering, injury is no longer an issue for the driver. The steering wheel doesn't snap back hard at a high rate of speed with a great deal of force, like the older style steering in the older trucks.
Truckers Have So Few Rights
I consider the spinner knob, a tool of the trade. It's a handy little tool I like to use, to make my job as a driver, a little easier.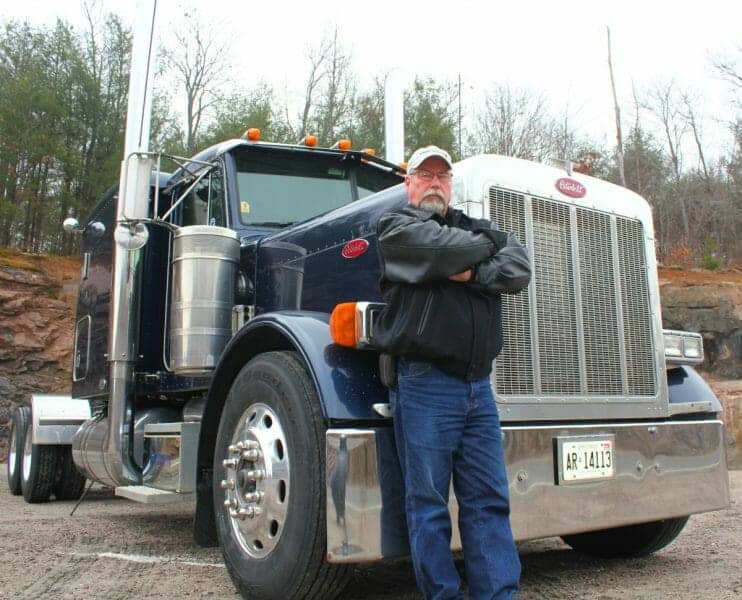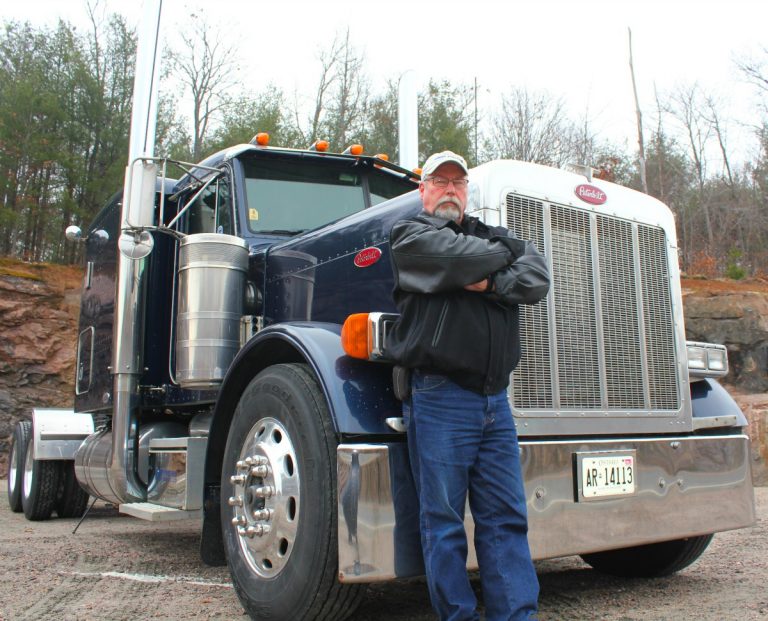 We have so few rights left as professional drivers, certainly we should the right to spin the steering wheel the way we want to…. the way that works best for us.
Unless, of course, they legislate the heck out of that too!
Drivers, keep calm and spin on!
 IF YOU'D LIKE MORE INFO ON THE QUICK KNOB SPINNER KNOB, SEND YOUR INQUIRIES to steeringknob@gmail.com. 
(**PLEASE TAKE NOTE  THE ABOVE LINK CONTAINS AN AFFILIATE LINK.  THIS MEANS WE MAY RECEIVE A SMALL COMMISSION FOR ANY PURCHASES MADE THROUGH THIS LINK.**)
WATCH THIS VIDEO TO SEE INSTALLATION OF SPINNER AND THE SPINNER IN ACTION.
More Articles For You