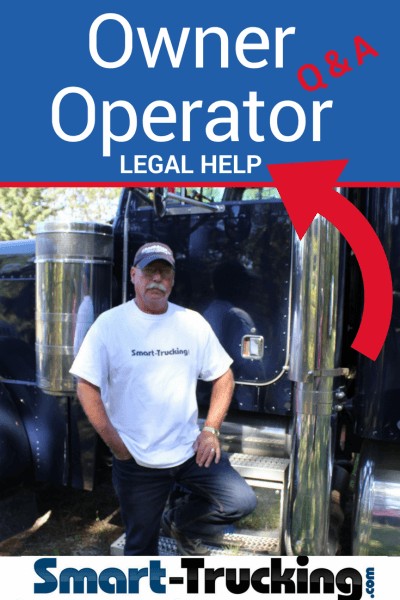 We're providing trucker legal help to help owner operators deal with the countless difficult and stressful legal situations, they run into from time to time.
Mr. Joe Fried, a specialized Atlanta trucking lawyer, has volunteered to give advice to truckers, to help get them on the right track, to resolve legal issues they have encountered.
This post features trucker legal help especially for owner- operators involving
Sour deals involving truck repairs, purchase and financing deals
Lease operator legal troubles
Owner operator liability issues
Owner Operator Trucker Legal Help Questions & Answers
Truck Repairs and Purchase Issues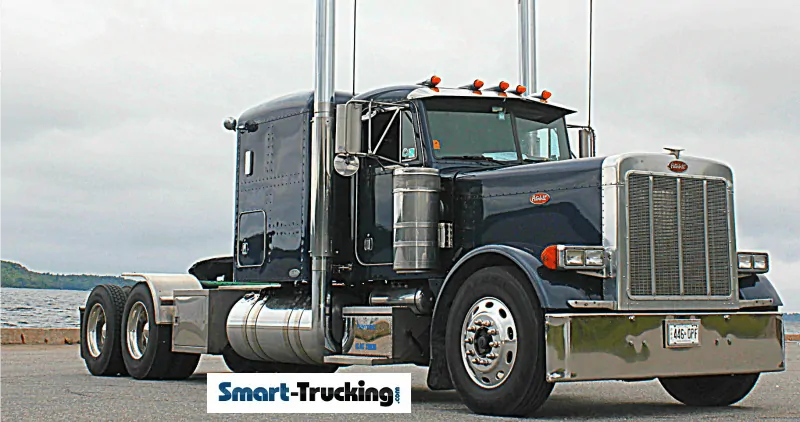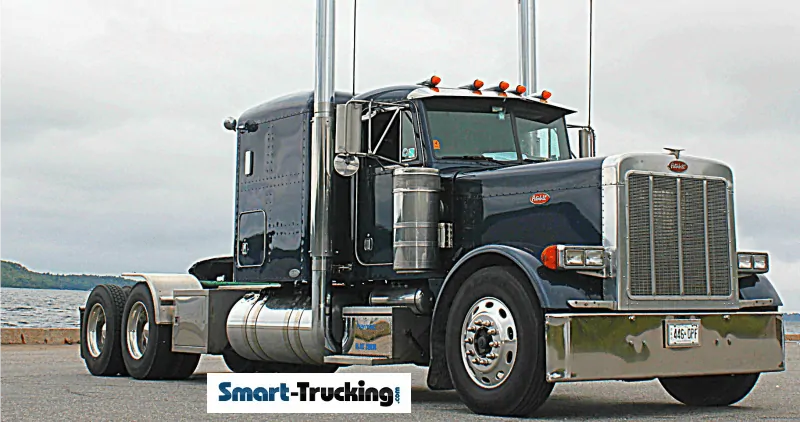 Shop Takes Too Long to Repair Truck
QUESTION: I'm an American trucker. About a month ago, I blew the head gasket on my rig. I took it to a facility in Phoenix City, Alabama and was told that it would take 7 to 10 days to repair.
It's now well over two weeks past that time frame. I suspect you will say civil action is warranted, but can I sue for lost earnings as an owner-operator? Should I present them with a bill for my lost time if and when I get my truck back? The independent mechanic who did the work at this shop is essentially under contract with them.
He quoted $2500 verbally to do the job and I have only a hand written set of numbers as to what the repair may cost from the shop….. not on any letterhead or official paperwork. What is my legal standing should the bill come in way far more than the quoted price, as I suspect may happen?
G.H.Lang
ANSWER: This situation is based on contract law.
As a general rule, the repair shop can do only repairs on your vehicle that you authorize, which is why most will have you sign broad consent at the front end. In the facts you recited, I am not sure if any consent was signed, and it becomes a your word against theirs type credibility battle.
If they do more than you authorized though, you technically have the legal right to fight them. If they try to charge more than what you agreed to for the same repair, that too is technically actionable but again is your word against theirs.
It is difficult to get lost earnings, as long as they used reasonable efforts to get the vehicle fixed. Sometimes things take longer than expected. On the other hand, if part of your deal was that the truck needed to be repaired by a date certain due to a specific run you were to make, and they failed to repair by that date, you may well get lost profits.
In the end, I always recommend that you get something in writing stating the scope of repairs and the price. Otherwise, from a legal stand-point, there is always the problem of your word against theirs and they are holding your vehicle.
Does Owner Operator Have Any Legal Recourse?
QUESTION: I live in Florida. I was on my way and my truck broke down in Nebraska… it ate the cams.
The dealer fixed it when the cams went… it dumped diesel in the oil along with all the metal pieces from the cam.
I left with truck to get loaded about 4 hours away. When I got there, I noticed they didn't change the oil. When I called him, he was very surprised it wasn't done and rushed me in to do it 10,000 miles. Later, it has ate all the cam bearings, crank bearings and Cummins said the motor is completely trashed.
Do I have any recourse? The rep Cummins said it trashed the bearings because the oil was diluted with diesel, and this wrecked the motor as the oil wasn't changed.
How would I go about pursuing a legal claim?
ANSWER: Tim, If it can be shown that the reason that the engine is now bad is because the dealer failed to do what they were supposed to do (as opposed to the initial engine failure in Nebraska), then this would be a case against the dealer for negligent repair.
If successful, you should be able to recover the cost of fixing or replacing the engine plus your lost profits for not being able to run the vehicle. I recommend that you get an idea of how much your damages will be and contact a lawyer in the same area where the dealer is located who handles negligence cases.
Another option, depending on the amount of damages, could be to bring suit yourself in small claims court. If you chose to do that, make sure your damages are not more than the maximum jurisdictional limits of that legal court.
Related > Your Owner Operator Career Guide For Profit And Success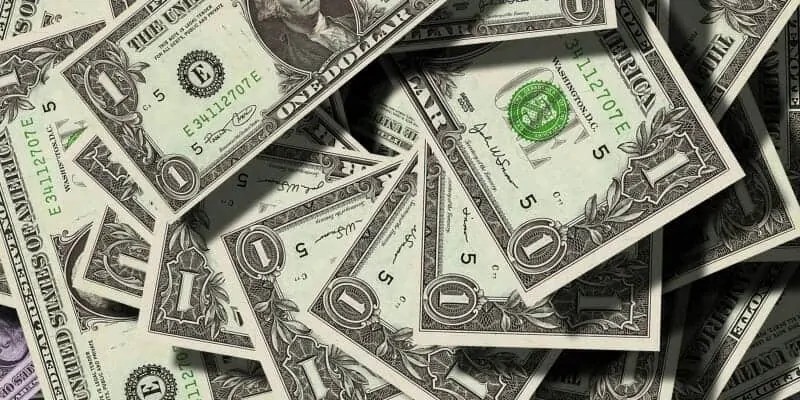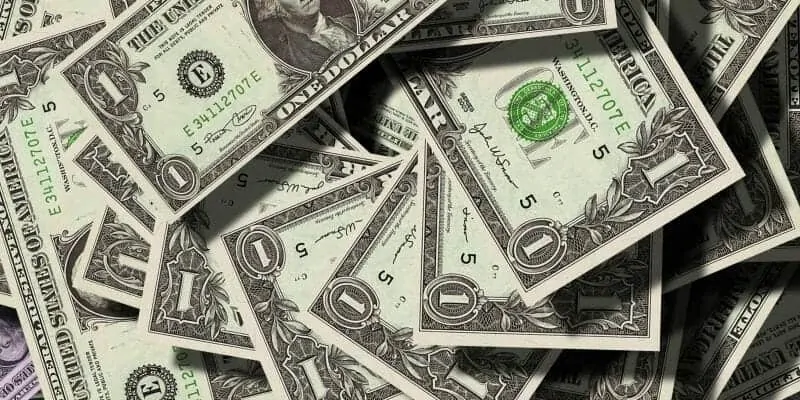 Problem With Truck Financing
QUESTION: I bought a 1999 Kenworth from a guy that I worked for. I paid $10,000 down and he financed the rest. I was down to owing him $5600 and fell on hard times, so I asked the guy I just leased to if he would lend me the money to pay off the loan and take it back out of my settlement.
Well, I paid on this rig forever it seemed and hardly ever saw a paycheck from him. I had to beg for settlement sheets. Long after an accident I was involved in, when the tractor was finally fixed, he came and took it. He did have a lien on it, but I wasn't late on any payment. What should I do? ( Shane, Pittsburgh PA)
ANSWER: Shane, go see a lawyer if you want to pursue this. There are too many potential issues and state law specific issues to answer this generally.
Owner-Operator Being Bullied
QUESTION: My former friend took an existing contract from buying a rig from another owner operator, whited out that person's name and VIN and put my name and the VIN and his name as the lessor and he also had the asking price of 14,000 in my copy. He has $60,000 on his copy of the contract.
He wants $60,000. I was told the motor had been rebuilt. It broke down 2 weeks later. I had to pay $10,000 out of pocket to have the motor rebuilt. He said the repairs would come off of the price of the vehicle. This part was verbal and he agreed to it. Now, he's changed his mind.
I have paid more then $20,000 between payments and repair. He is refusing to give title to me. He is constantly harassing members of my family by phone and going by work.
He's having drivers at the company he is leased onto, threatening me at places where I am loading or unloading. He also filed a false report of the truck being stolen. He also filed the same report with DOT. DOT tried to arrest me when they saw the agreement they backed off and did not take me into custody.
How much of this is legal and not legal? What's my best recourse? Can I sue for pain and suffering as well as mental distress? (Earl)
ANSWER: Wow Earl, what A STORY. I think you need a local lawyer to file a lawsuit against that guy. There are a number of ways to go with this but I think it is best to get a local lawyer to discuss your options. Sounds like the guy is a bully. Bullies often back off when legal action is started.
Related> 7 Tips For Buying Your First Truck as an Owner Operator
Liability For Poor Repair Work
QUESTION: Is a shop responsible for not fixing my reefer trouble properly and for the load to be transferred to a cold storage. The load was put into cold storage 2 times in 3 days and another shop in another state, replaced the compressor and still has problems after 3 people in 3 states.
I had their shop people tried to fix it. These mechanics are all certified to work on Carrier Transicold Reefers. It STILL needs to be taken to CT Powers here in Phoenix to be worked on by the mechanic, who I can trust to do the work. How do you suggest I best handle this issue? What is my best course of action?
Johnny Urrabazo, Tonopah, AZ
ANSWER: It sounds like you have gone through quite an ordeal. I am not sure I understand all the facts. That said, if you take your equipment to a shop to fix and they do. To fix it properly, they are certainly responsible for the bad repair job if their work was negligently done.
Whether or not they can be held responsible for losses down the road that resulted from their negligence, hat the law calls consequential damages, is a more difficult question. In most states, the rule is that if those losses were foreseeable to the purchaser, they would be responsible. Whether your losses were foreseeable is a very fact specific question for which I would need more facts to assess.
Related > 10 Tips For Success For the Owner-Operator
Is Owner-Operator Responsible For Unauthorized Repairs?
QUESTION: I had a truck break down due to a failed DPF filter and it was under warranty.
The repair shop asked for the original invoice and it was provided. They stated they would get as much warrantied as possible.
The shop did not call back to let me know what was going to be repaired under warranty. They just went ahead and repaired the truck.
Now they want $5400.00 for repairs,. They did get one part replaced under warranty but the bill still remains high at $3731.01.
Again the shop that did the repairs never called and gave me an estimate as they have always done in the past. They just proceeded on their own and made the repairs.
My speculation is they wanted the money for repairs. Because the original warrantied invoice was from Freightliner and the current repairs were done at a Cummins dealer, I feel they just wanted the money when they should have directed me to a Freightliner dealer since the warranty would have been honoured on Freightliner parts and labor.
ANSWER: This would be governed by contract law in your state, so it is hard to give an answer in the abstract.
– Did you sign something for them authorizing the repair? If you did not, I would think you have a claim against them. If you did, you need to look at what you signed to see if you have a claim.
Related > Tips For Buying a Used Truck
Legal Problem With Seller of Truck – Trucker Legal Help
QUESTION: I have a rig which when I purchased it, the seller who has his own repair shop, certified it and gave me a DOT inspection on it.
I've taken it to three potential jobs, and the vehicle couldn't pass their DOT inspection at the orientation session.
How do I best handle this situation?
ANSWER: I hate to see the epidemic of unscrupulous thieves who rip off drivers like this. The situation is clear legally, but not practically.
Legally, if the purchaser can show that he relied upon the certification of the seller to his detriment and that the seller's certification essentially was a fraud, then the purchaser should be able to rescind the deal.
As a practical matter though, the burden will be on the purchaser to show that the certification was B.S. (a legal term that I think many truck drivers understand).
So, what I would recommend doing is taking the vehicle to an independent shop and getting it inspected. See what is needed to get the rig into condition where it will pass inspections and be usable by the purchaser.
Then I would contact the seller and tell him that is going on and see if he will work with you. If not, you will have to either sue him in small claims court on your own or hire a lawyer.
That is what I mean by this being a clear legal issue but a difficult practical issue.
More Help For Owner-Operators & Company Drivers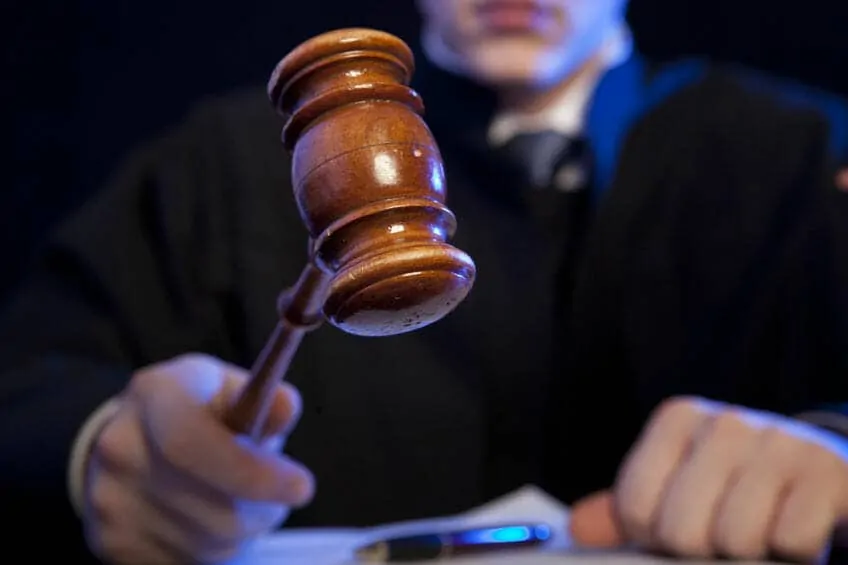 Lease Operator Legal Issues
Lease Operator Issue With Trucking Company
QUESTION: Recently, I started with a company, where I leased a truck. It has proved not to be very sound mechanically, and has caused me and my family much suffering.
I bought the truck for $45,000, and so far, I have $37,000 plus invested in repairs.
The downtime as a result has been extensive. I have asked multiple times since day one to be swapped out and upgraded to a truck which would be more profitable and would be more sound.
I feel I was taken advantage of coerced to drive this truck. It certainly has been to their advantage, and has hurt me a lot.
I'm seeking some advice regarding a course of legal action against the carrier.
ANSWER: It sounds like you were taken advantage of and unfortunately this situation is not unique.
Many unscrupulous trucking companies have screwed drivers for decades with this scheme. The problem is that doing anything about it can be difficult.
Your best bet is to find some other drivers who this company has also screwed and then go find a local lawyer who is willing to take them on.
I personally wish you the very best in getting justice.
Related > Why Lease Operator Programs Don't Work
Lease Purchase Deal Goes Sour – Trucker Legal Help
QUESTIONS: I just started driving for PTL as a lease purchase. I've finished orientation and I waited 14 days to finally get my vehicle.
Then I delivered my first load. That was 4 weeks ago and I still haven't been paid.
I went a month without a check, plus the equipment they gave me to use is not working properly.
I have informed them I'm leaving the company.
Now, they are trying to charge me 5000 dollars to break the lease. But I haven't been paid yet so I'm broke.
On their website it states, 'option to walk away'. So how can I get out of this without paying them $5000?
Mike Wallace, Memphis, TN
ANSWER: Mike, I hate to hear stories like this one and I know they happen too much.
You will likely need a lawyer and I am betting as soon as one gets involved for you they will back down.
I would have to see the contracts that you signed to give you a more complete answer, but that is my first impression. If you can't get a lawyer for any reason, you may have to take them to small claims court.
You can do this without a lawyer. I wish you the best.
Any Recourse With This Lease Operator Deal?
QUESTION: I have a question regarding an owner-operator under lease issue.
I'm an owner operator working for a moving company in Phoenix, AZ, I live in OH.
I lease a truck from an agent (3rd party), which commenced March 2015. Have had 10+ breakdowns, multiple of same issue–with a lot of lost income.
When discussed with company, they state "it's a used truck". October/November 2015 $15K+ charges for breakdown. Company had me resign lease incorporating the $15K back into lease.
Finally, in January, another breakdown $6,000. With luck I have found employment with another moving agent.
However, 15 days into my 30 day notice this agent has hit me with 18K plus charges.
I am completing my work with this agent in hopes to clear this debt before I leave, for a rig I will be turning back over to this agency.
Am I missing any legalities and do I have any recourse?
ANSWER: I unfortunately see this situation happening not infrequently.
Drivers get taken advantage of in many of these situations. You trust them, and they sell you a problem truck, then blame you (and charge you) when it breaks down.
The problem is that I am betting that when you bought the rig you did not have it inspected by a mechanic for soundness and you probably signed paperwork saying you are buying the vehicle in an as is condition and assuming responsibility for it's condition.
I don't know all the facts. You may have recourse for them selling you a piece of junk, but they well may be able to defend depending on what you signed.
Liability Legal Issues – Trucker Legal Help
Rights as Owner Operator
QUESTION: I am an owner operator and have hired a driver to drive my truck.
He was involved in a rollover accident on private property with only himself involved. Driver was trapped in truck for several hours until officials cut the vehicle apart in order for him to get out. Police have placed the vehicle on hold for inspection. Shouldn't they hold the trailer as well?
I went to the yard where the trailer is being held but the original seal has been replaced and there is another trailer behind the trailer that was involved in the rollover.
Someone has been in the trailer for inspection.
My question is, shouldn't I be notified of everything that's going on (to witness) and before they remove anything from trailer? Shouldn't I know what product was in the trailer?
They are trying to determine the cause of the rollover, driver stated that the load shifted.
My concern is that the trailer was overweight and I believe they are going to attempt to off load the trailer and deliver to the customer.
How can I stop the delivery before I can determine the weight of the trailer and load?
Also as an owner operator are there any other rights I need to be aware of that the company where my tractor is signed on to, is responsible?
I would like to consult with a lawyer for my driver as well. He has been in the hospital over a week now.
I assume your driver was under dispatch to the company and if so he is considered their employee while he is operating under their authority.
Your best bet is to hire a lawyer for yourself and your driver and assert a claim against the company. Your lawyer will then get access to everything.
Having said that, keep in mind that the regs put the duty on the driver as to the weight and inspection of load.
If it was a sealed load you are in better shape, but not totally in the clear.
If you had insurance of your own the tractor, you should contact your insurer who may hire a lawyer on your behalf to defend you from allegations against you and your driver.
Related >How to Calculate Owner Operator Trucking Cost Per Mile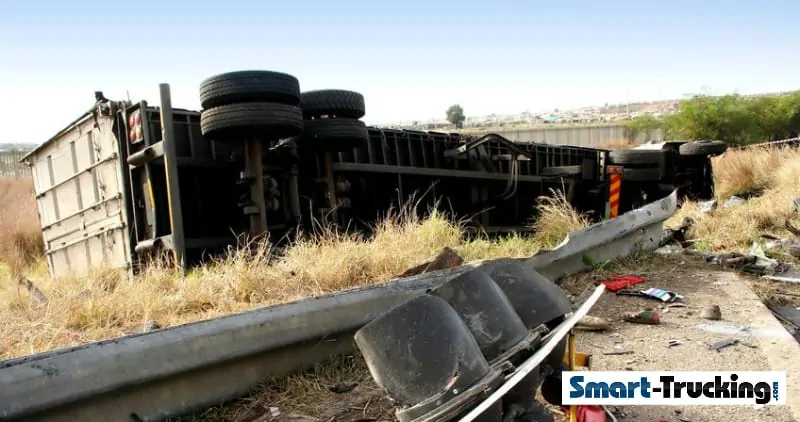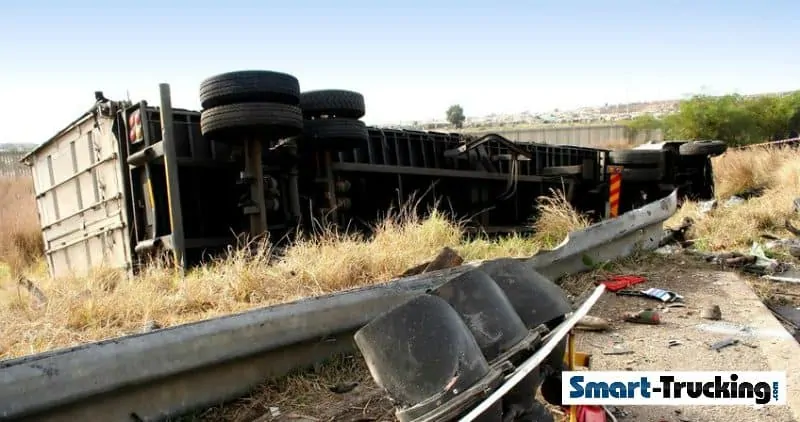 Driver Rolls Truck, With Positive Drug Test
QUESTION: What are my legal rights against a driver who rolled my tractor trailer and immediately after tested positive on drug test? What actions should I take to protect myself and take action against him, if I'm able?
ANSWER: I assume that your truck and trailer were insured.
You should direct your question to the insurance company in terms of being compensated for your losses. They may or may not raise the driver's illegal drug use as a defence under the insurance policy.
If they do, it becomes a sophisticated issue and you will likely need to hire a lawyer.
As for your rights against the driver, that depends on your relationship with the driver.
In most circumstances even if you have a legal cause of action, as a practical matter the driver won't have the money to satisfy a judgment.
Keep your eye on the ball. I know you are very upset and rightfully so, but it does you no good to have a piece of paper saying someone owes you money if that person can't pay.
You also asked about protecting yourself. That can mean a number of things.
Your question did not mention that anyone was hurt or that there was any property damage beyond your equipment.
If someone was hurt or there was peripheral damage, you need to notify your insurance company and follow their lead on protecting you from any liability down the road. They should retain lawyers for you.
Is CDL Driver At Fault For Crossing Centre Line?
QUESTION: My truck was traveling east when an SUV traveling west ran off the road on the right hand side.
The driver of the SUV pulled the car back on the road at an almost 45 degree angle moving toward my truck. My driver (seeing the SUV approaching) locked up the brakes and crossed the center line (14″ actual tire marks) with the intent of going around the SUV on the left side.
There was a car passing my truck also going west as these actions began and was pushed partially off the road as my driver crossed over the center line and braked.
My vehicle and the SUV collided with my truck's right front bumper striking the right front door of the SUV.
My rig jackknifed and stopped 190′ from the time that my driver saw the SUV start to come across the road into his lane and began braking.
The driver of the car passing my rig stated that my truck ran him off the road. My driver acknowledges that he did, with the intent of avoiding the on coming SUV.
The investigating officer questioned my driver as why he went left and not right. He stated that the SUV was going to the right and he was trying to avoid a collision by going around the SUV to the left.
The officer refused to go back and look at the tracks where the SUV ran off the road. He only took the word of the car-driver of the passing car that my driver was across the center line. He gave my driver a ticket for left of center line. I have measurements and pictures clearly showing the tracks of the SUV and the skid marks of my vehicle.
I do not believe that my driver was at fault.
– My insurance company is going to fight this.

– What actions should I take to help with this situation?

– What should I do to protect my other assets from any legal actions from the driver of the SUV?

-Can I sue the driver of the SUV?
by Gary Reaves
(Calabash, North Carolina, USA)
ANSWER: You are asking a lot of questions and some of them are very fact specific.
I have empathy for your driver's situation, but the industry training materials, including the CDL manual, National Safety Council Professional Truck Driver Training Course, Smith System, and others all instruct drivers to NEVER steer left of center.
All the statistics say you are much more likely to get in a wreck.
So I am concerned for your driver in terms of liability.
On the other hand, he had to make a split second call on this which is the reason for my empathy.
I would strongly recommend that you turn this over to your insurer, make sure they hire a good defence lawyer for you and your driver, and put this in their hands.
If the exposure is beyond your limits, get a non-insurance lawyer to oversee the process for you. That lawyer can write to your insurer and take steps to make sure they protect you.
Related > How To Handle a Jack Knife Skid
MORE ARTICLES FOR YOU